Welcome to TLC's Family Hearing Center Newsletter
Greetings from the Director
Spring has sprung and so has hearing aid technology! The Family Hearing Center audiologists have been hard at work attending trainings on new hearing aid technology so that we can pass better hearing on to our patients, and the outcomes have been exciting. When asked what is the most difficult listening situation to hear in, most individuals will say hearing in noise. Like some of you, many people avoid social situations because they find it difficult to hear and find it frustrating to have conversations. What has impressed me most is that patients being fit with the new technology are reporting better benefit in quiet and in noisy environments. Plus, many of these new hearing aids offer options to wirelessly connect to televisions, ipads, and both landline and cell phones. It was 35 years ago this spring that I received my Audiology degree. The changes are significant and the numerous hours it takes to train with the new technology doesn't compare to what I learned back in the 70's. You can be certain that the Family Hearing Center staff is up to date on the very latest devices in order to give you maximum benefit.

We want to thank you for your support and always appreciate your referrals of family and friends. If, at any time you have a question or concern please don't hesitate to contact me by calling the Family Hearing Center at 301.738.1425 or email at syaffe-oziel@ttlc.org.


Thank you for reading this issue of Family Hearing Center News. Your feedback is welcome.




Director of The Family Hearing Center
Better Hearing and Speech Month Screenings and a June Event!
Audiologists at The Family Hearing Center are celebrating Better Hearing and Speech Month throughout May by offering free hearing screenings (by appointment only). Hearing Screenings are available for ages 4 and older. Information and appointments.


On May 14, join us for a discussion for everyone with questions about Audiology - "Come In With Questions, Leave With Knowledge," presented by Susan Yaffe-Oziel, M.M.S., CCC-A, Director of TLC's Family Hearing Center. Registration and information.
Also our center will be hosting a hearing aid seminar featuring new technology by Widex on June 5th from 10:30-12:00. Give us a call and make a reservation for yourself and feel free to bring a friend or family member. More information.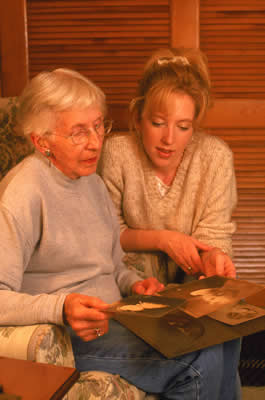 Stress Can Be Damaging to Your Hearing Health


The inner ear hair cells depend on good blood flow. When blood flow is restricted the hair cells in the inner ear can be permanently impaired.
When you get stressed it causes the capillaries to constrict which can negatively impact adequate blood flow.

It's important to find ways to control your stress. Researchers say that there are several easy ways to reduce stress starting with eating a balanced diet. Concentrate on eating a balance of fruits, vegetables and whole grains. Include healthy doses of spinach, black-eyed peas and other leafy greens, and omega 3 fatty acids such as salmon. Believe it or not, dark chocolate can lower stress hormones and it is rich in antioxidants.

Another way to reduce stress is to get daily exercise. Daily exercise is a great way to get blood pressure pumping, elevate your mood and protect your hearing health. Studies show that regular aerobic exercise actually helps preserve hearing function in older adults by increasing oxygen and blood flow to the brain.
Hearing Loss is a Two-Way Street
Even in cases when one partner has a hearing loss communication is a two-way street. Both partners are responsible for communication breakdowns. There are a variety of compensatory strategies to help people communicate with loved ones and friends. Some of the most commonly used strategies include: get the attention of a person before starting a conversation, only have conversations in the same room. Not only is it easier to hear each other in the same room but you can also use visual cues, speak slowly and distinctly, make sure the listener knows the topic of conversation, rephrase what is missed in a conversation rather than repeating the same lines. These strategies can give you immediate positive effects on communication and reduce communication breakdowns. Your audiologist is happy to discuss these recommendations that may help you communicate with others.
Link to more tips for communicating with individuals with hearing loss.
Recommended Reading

At The Family Hearing Center, we do a lot of reading on the topic of hearing health. We have put together the following selection of interesting and informative articles and posts we think you will find useful.
"The Role of Hearing Loss in Late-life Depression" by Carl R. Chiasson, AuD (Posted to Klear on March 29, 2013)

"
Japanese Study Confirms Diabetics' Risk of Hearing Loss at Any Age
" by S.Stokes (Posted to Hidden Hearing, February 28, 2013)

"
Age-related hearing loss (presbycusis)
" Online Q&A World Health Organization, February 2013
Visit The Family Hearing Center's
Walk-In Clinic

for hearing aid problems unrelated to programming.

Fridays, 12-2

and

Saturdays, 11-1

Did you know the FHC has a
Battery Club
? Email
Cindy Alonso
, Audiology Aide, for more information or call 301.738.1415.
Help Others Hear
TLC's Help Others Hear program to provides free hearing aids to children and adults who could not otherwise afford them. Please consider donating to give the gift of hearing.
How Did Hearing Aids Change Your Life?
We would love to hear your story!