___________________


for TLC's Summer Programs!


Programs for children ages 3-13 and grades 9-12, who have special needs in the areas of speech, language, perceptual motor, sensory processing, academic development, and/or skill maintenance.
_____________________



TLC's Professional Workshop Series

Upcoming topics include:


Reading Fluency and Comprehension Strategies

Recognizing, Diagnosing & Treating ADHD

Checkers with a Twist: Using Play To Expand Social Skills in Children
---
Quick Links
---
Welcome to the first issue of Homework Hints and Help! The years we guide our students through school can be challenging and incredibly rewarding years.
When the challenges lead to questions, TLC is here to help. We provide psychoeducational testing and tutoring services for students and specialize in helping
students
with learning challenges. We also host a professional workshop series and parent seminars that are a useful resource.

We hope you enjoy articles and tips about navigating the challenges of homework, school work, social-emotional interactions and so much more.
We welcome your input and suggestions. Please contact us if we can answer any questions for you.
- TLC's Testing and Tutoring Team
By Janice Jones, TLC's Tutoring Supervisor
Recent research on Reading Fluency has found that having a child read aloud daily is an important way help a child improve fluency-a necessary skill for comprehension. We have found in tutoring that collaborative reading is a good way to practice this oral reading, and it is an important way that parents can help a student at any level.
Collaborative reading is simply alternating, or taking turns, reading. First, choose a book or article at the child's reading/decoding level. In other words, a book in which he can read most of the words independently. Then take turns reading sentences, paragraphs, or pages, depending on the length and difficulty of the reading material. We have used this in tutoring with students of all ages-from beginning readers through high school. For students who have difficulty with reading, it is a way to make the task seem less overwhelming.
Link to the full article.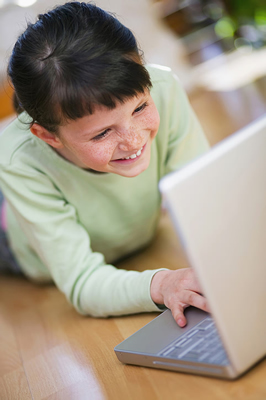 Understanding When Your Child Might Need Additional Help or An Evaluation

By Lisa Lenhart, PhD, Director of TLC's Testing and Tutoring Service

Sometimes a challenge of parenting is recognizing when your child is capable of understanding and completing school work but is not putting forth effort versus when they are having difficulty learning or understanding the material. When the problem does not seem to be a matter of your child trying harder or when grades decline, parents might look into extra help for the child.

Some red flags that could suggest that there is more going on than lack of effort or motivation include:
Inconsistent performance - knowing something one day but not the next

Excessive resistance to homework, self-disparaging remarks - "I'm stupid, why can't I get this?"

Difficulty focusing during homework or school work

A consistent decline in grades
Talking with your child to understand why school work seems more difficult than it should be can provide you with valuable insight into their experiences. Gaining this perspective can help guide the best response. Tutoring can be an effective intervention if your child is having difficulty learning the material in school. If there are more significant concerns or you wonder if there might be something getting in your child's way of processing or understanding the academic material, a more comprehensive evaluation can provide you with valuable information about your child's learning style and effective interventions to take advantage of identified strengths.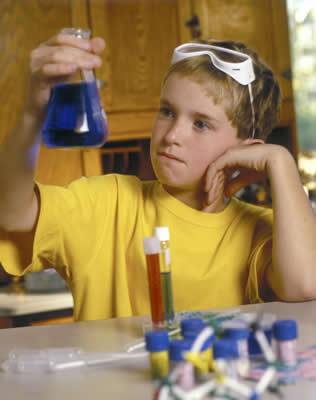 Helping Your Child Analyze His or Her Learning Style
By Janice Jones, TLC Tutoring Supervisor
Teaching students to analyze their own learning style and figuring out which strategies work is an important skill that tutors work on with students of all ages. There are some simple ways parents can begin to help with this skill also.
First, to help him notice things that work you might say something like:
"I notice that you read better when you use your finger to follow along as you read."

"You did really well on this test. How did you study for it?"
Please contact us if you ever have questions we may be able to answer for you. We welcome your input.

Sincerely,

Lisa Lenhart, Director, TLC's Testing and Tutoring Service

Janice Jones, Director,TLC's Tutoring Supervisor