Greetings!
The fall semester is about half over and, believe it or not, it's time to begin thinking about spring classes. Priority registration dates will be posted on WebAdvisor in early November and the Spring Class Schedule is expected to appear on the website around November 7th. Counseling appointments are filling up fast, so make one now if you need help selecting your spring classes.
Please read on to see what else is happening at LMC over the next few weeks.
Important Dates
November 12

----

Veteran's Day Holiday, college closed
November 16

----

Last day to withdraw from full-semester classes
November 19

----

Begin priority registration for EOPS, DSPS, qualified veterans and foster youth
November 21

----

Begin special registration for DSPS note takers, early graduation applicants and qualified athletes
November 22-25

----

Thanksgiving Holiday, college closed
November 26

----

Begin registration for continuing students by appointment
Important Construction Update
Beginning at the end of December, there will be limited access to the College Complex from the outside quad area due to construction of a new Student Services center on the third and fourth floors. When planning your spring classes, please keep in mind that passing from a class in the Library, Math Building, Science Building or Physical Education to one in the College Complex may take more than ten minutes. Similarly, you'll want to give special attention to where you park for your first class of the day.
Emails will soon be sent to students with more details. Maps and posters will be posted around campus before classes begin in the spring. Keep up with the latest construction news.
Attention Student Employees
LMC's Business Services Office is relocating! Business Services will be closed Wednesday, October 24 through Monday, October 29 while we pack, move and unpack. We will re-open on Tuesday, October 30 in our new location, Room CC3-371 of the main college complex - next to Automotive, Appliance & Welding Technology. That is where you will pick up your paychecks each month. We look forward to serving you from our new offices! Keep up to date on all the moves at LMC.
Career Center News
New Resume Builder online!
We have just added a new FREE service, Resumes for America, available to all students with an InSite email address (if you have a student ID number, you have an InSite email address). This site will guide you through the steps of building a resume, provide a number of different resume layouts for you to choose from and even help you write bullet points based on your past jobs. When you are done, you can save it to your own account, email it, or export as a Word file, text file, or PDF.
Career Exploration
Thursday, October 25, 12:00 noon, L-214
Take assessments to understand your personality traits and identify your natural strengths, talents and interests. Then explore some careers that interest you and learn how they tie in to specific majors.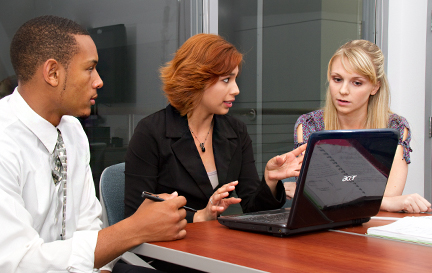 Interviewing
Thursday, November 1, 10:00 a.m., L-109
Prepare yourself for an interview. Learn what is considered appropriate attire and how to conduct research on the company. Determine what questions might be asked and prepare answers ahead of time, and create a list of your own questions to ask.
Sign up for career workshops online.
The Career Center also offers individual appointments. Sign up for Career Center appointments online or call the Career Center at (925) 439-2181, ext. 3110.
Great Scholarship Opportunities
COMTO Scholarship
The Northern California Chapter of the Conference of Minority Transportation Officials (COMTO) is seeking applicants for scholarship awards of $1,000 - $3,000 each. COMTO is a national, multiethnic organization founded in 1971 to advocate for the transportation careers and transportation needs of minorities.
Applications must be postmarked no later than Wednesday, October 31. (Applications that are postmarked by October 31 but not delivered by Monday, November 5 will not be considered.) Apply Now
Jack Kent Cooke Foundation
The Jack Kent Cooke Foundation's Undergraduate Transfer Scholarship honors excellence by supporting outstanding community college students with financial need to transfer to and complete their bachelor's degrees at the nation's top four-year colleges and universities. Scholarships of up to $30,000 per year are awarded to community college students pursuing a four-year degree.
Students must be nominated before applying by the Jack Kent Cooke Foundation faculty representative at their two-year institution. For more information, contact Scholarship Coordinator Claudia Acevedo in PS2-23 or call her at (925) 439-2181, ext. 3130.
Soroptimist Women's Opportunity Award
The Women's Opportunity Awards program assists women who provide the primary source of financial support for their families by giving them the resources they need to improve their education, skills and employment prospects.
Applications are due each year by December 1. Award recipients will be notified between January and June. Click here for more information and to access the application.
Visit the Scholarships webpage for more opportunities.
Financial Aid Updates
New Financial Aid Regulations
New regulations regarding the Pell Lifetime Eligibility Limit and Ability to Benefit are in effect and may affect you. Details can be found on the Financial Aid home page.
General Financial Aid Workshop
The fall 2012 general financial aid workshop dates are now posted on the Financial Aid website.
Financial Aid Lab Hours
The Financial Aid Lab, located in the Financial Aid Office, PS2-27, is open:
Tuesdays, 2:30

--

4:30 p.m.
Fridays, 10:00 a.m.

--

12:00 p.m.
At the lab, you can receive assistance with:
Obtaining a PIN
New FAFSA or renewals
New e-mail access
Adding the school code
Web Advisor for financial aid purposes
Cal Grant Update: 2012-13
The state has reduced Cal Grant maximum award amounts by 5% for new and renewal students. For LMC students, the maximum awards for 2012-2013 are:
Cal Grant B

--

$1,473.00
Cal Grant C

--

$547.00
Student Life News
Athletic Spirit Night: Women's Soccer
The Office of Student Life is hosting Athletic Spirit Night in support of the LMC women's soccer team on Friday, November 9, 3:00 to 5:00 p.m. on the LMC Soccer field. Come show your school spirit and support the
soccer team! For more information, contact the Office of Student Life.
Rock the Vote!
Student Life encourages you to vote in the 2012 elections! Empower yourself and take part in democracy. We will be hosting voter registration drives throughout the month of October. You can also register online. The last day to register to vote is Monday, October 22. Election Day is Tuesday, November 6.
Student Life BBQ Days
Join us for a barbecue on Wednesday, November 7 from 12:00 noon to 2:00 p.m. at the Student Life Office. A barbecue is held on the first Wednesday of each month.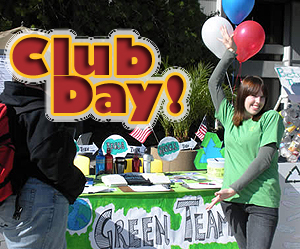 Club Day!
Join LMC's Student Clubs for a festive day of activities, bake sales, music and more on Wednesday, October 24 from 10:00 a.m. to 2:00 p.m. in the quad.
LMCAS Weekly Meetings
The Los Medanos College Associated Students (LMCAS) is the official student government at LMC. Their primary purpose is to advance the welfare of all students. Weekly meetings are held on Mondays from 1:00 to 3:00 p.m. in L106 (Library Conference Room 2).
Inter-Club Council Meetings
The Inter-Club Council (ICC) is the coordinating body for all clubs and organizations on campus and promotes engagement in community and college activities. Weekly meetings are held on Mondays from 3:00 to 4:00 p.m. in L106.
Blood Drive
Student Life and Blood Centers of the Pacific will be hosting a blood drive on campus on Tuesday, November 13 from 10:00 a.m. to 3:00 p.m. in L109. For more information or to schedule your donation appointment, contact the Office of Student Life at 439-2181 ext. 3266 or sign up on line at www.bloodheroes.com (click on "Donate Blood" and enter sponsor code = losMC).
Is ACE for You?
Are you in English 70 this semester? Are you planning to take English 90 in the spring? If so, then LMC has a wonderful one-semester program for you! It's called the Academy for College Excellence (ACE). ACE is a community of teachers and students focused on getting through English 90 and all pre-transer-level math requirements in just one semester. And we have fun doing it!
Interested? Sound too good to be true? Please email me, Tue Rust, trust@losmedanos.edu, and we'll talk! For more information, check out the ACE website. ACE is a nationally recognized, award-winning program that focuses on social justice issues. This semester's students will present on bullying, health care, sex trafficking and stereotyping.