We love to make the festive season, innovation season, by compiling our list of the Top 40 Innovation Bloggers of 2012. It gives us a chance to recognize some of the outstanding work of our contributing authors and to discover some new writers. Vote for your favorite on our blog, or on Twitter, or on Facebook or on Linkedin.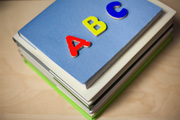 We live ten miles from Newtown, Connecticut. I learned about the horrific event in an email from my friend Kim, mother of three gorgeous little girls who go to school in nearby Danbury, Connecticut, and whose lives, like so many, were forever changed in a single instant of tragedy.
Do you know the difference between innovation and invention? In the mobile space, Apple and Samsung have legally clashed over it. Other brands are doing the same as they try to protect their intellectual property.
A whole ecosystem has arisen around IP law and enforcement
.
Read more
Innovation is one big struggle. Not being able to change habits within the organization. Being creative at the wrong moment. Frustrated by budget cuts. Confronted with a lack of entrepreneurship. Putting pressure on people in operations who resist change. Taking the credits as team leader myself instead of praising the team.
Read more

Talking with an entrepreneur recently about innovative approaches to community-improvement, he discussed a market gap he perceives isn't being adequately addressed by current community organization resources in his city. It's not that no community organization is trying to be innovative and address the issue.
Discounts on Innovation Conferences
Presentation of the Week
Mobile is the first order priority device for access, because it's always with you, always connected. The desktop's at the office. The tablet's at the house. The TV's at the house. You're generally not watching TV during the day, but the smartphone is always with you. From mobile usage data to trends and latest news, this ebook should get you up to date with all the new things and we're sure it will convince you it's time to go mobile.
See the Presentation
Over the last three years I have been an avid user of bike and, more recently, car sharing schemes. In the same period, the number of other sharing schemes has seen a phenomenal growth: in what is called the Sharing Economy, ...
Read more
Video of the Week
Check out some of the innovative pioneers and remarkable people, places and 2012 events in Google's Zeitgeist Year In Review Video. Another remarkable year for curious people..."see you in the sunshine"!
See the Video
The toy company Mattel is well known for its Barbie doll brand. They need a constant stream of internal innovations to build on this success. So Ivy Ross, Senior VP of Girls Toy Design set up something she called Project Platypus.
Read more