IWTA
Newsletter
Iowa Water Trails Association
QUICK LINKS































Greetings!




Time-critical News! In order to recruit a few more participants, Iowa Rivers Revival has extended its registration deadline for the IRR Master River Steward Program in the Des Moines/Raccoon River Watershed, but space is limited.

Pioneered by IRR in 2012, this 8-week course will focus on riverine systems, including sessions to develop paddling and navigation skills, restoring aquatic habitat, improving water quality, and understanding policies related to floodplains, river protection and restoration. Click on "IRR Master River Steward" in the left column to read more about this valuable opportunity.

So, have you been surprised by a spring filled with temperatures from below-freezing to 90 degrees, rain/snow/sleet/hail, ice-jam flooding, flash flooding, heavy rain flooding, high winds, severe weather watches and warnings, and an occasional really-nice day??? If you're surprised, you must be new to Iowa.

With a little effort, you can enjoy some of the early woodland wildflowers. Mother Nature finally gave the trees approval to leaf out. Let the "greening" proceed. We hope that you and your WT will make the most of your opportunities to share nature's wonders as the season moves forward.

What Is It? Quiz



What

Is It?

Make your best guess,

then click on

Where Is It? Quiz



Make your best guess,

then click on

Registrations Due Now for IRR Master River Steward Program, Des Moines/Raccoon River Watershed



In order to recruit a few more participants, Iowa Rivers Revival has extended its registration deadline for the IRR Master River Steward Program in the Des Moines/Raccoon River Watershed, but space is limited. The first session is scheduled for May 14.

Pioneered by IRR in 2012, this 8-week course will focus on riverine systems, including sessions to develop paddling and navigation skills, restoring aquatic habitat, improving water quality, and understanding policies related to floodplains, river protection and restoration.

The Master River Steward Program builds on a network of river experts from various partner agencies and organizations, helping adult learners collaborate to protect and improve Iowa's rivers. Participants in the 2012 course raved about the program's content, presenters, leadership, resources, and the opportunity to meet and work with others who share their interests and concerns.

Participants pay a fee of $50, receive program materials, are expected to attend each session, and will have "homework" assignments. Funding has been provided by Metro Waste Authority, Des Moines Water Works, DNR IOWATER, Polk County Conservation Board, and the Iowa DNR River Programs.

Read more at: http://iowarivers.org/master-river-stewards-program-des-moinesraccoon-watershed/

2013 course schedule at: https://docs.google.com/file/d/0B-SBXN5WoiRxTE5NNTlzQ1pHc2M/edit?usp=sharing&pli=1



What Water Trail Means -- Teaching the Poetry of Rivers
For a little change of pace, we thought you might enjoy
this example of a persona poem submitted to the
Colorado River of Words Poetry Contest.
"I Am the Headwaters"
I am the headwaters plunging, and racing down rocky walls,
I am the river foaming, rushing over rocks worn smooth at my touch,
I am home to the river otter, swimming playfully or snoozing on my banks,
I am the carver of the canyons,
I am the home of the fish, small and sleek or big and fat,
I am the playground of the ducks,
I know where I am going and I will get there,
I flow slowly,
I rush swiftly,
I am the commander of the floods,
I guide the trickling streams,
I am as clear as the wind in the mountains,
I never stop my journey to the salty sea, where I tickle the brightly colored fishes,
I am the greatest traveler in the world,
if you don't believe me try and beat me, for I am the river.
Katie Post, Grade 6, Logan School
Denver Teacher: Jamie Newton
2002 River of Words Poetry Contest
Colorado Winner, 1st Prize
This poem is used as an example in a pdf document, "Teaching the Poetry of Rivers." "Integrating poetry, water resource science, and the humanities, it supports teachers' promotion of literacy and environmental stewardship in their classrooms. It aims to provide students with the means for exploring the natural and cultural history of the places they live, and to express their discoveries of place and self through poetry."
"Teaching the Poetry of Rivers is provided free of charge by Colorado Humanities & Center for the Book, with initial support provided by the Colorado Foundation for Water Education. Teaching the Poetry of Rivers was initially developed by poet and teacher, Dr. Kathryn Winograd, the 2002 Colorado Book award Winner for Poetry."
Go to http://www.coloradohumanities.org/sites/default/files/row_curric_1.pdf to find:
·

Five self-paced lesson plans integrating culture, history, poetry and watershed science.

·

Step-by-step instruction for teaching your students the process of writing poetry.

·

Readings, activities, photographs and Internet links related to each lesson.

·

Suggestions to modify the lessons for different grade levels.
May 4 Motor Mill New "Old" Bridge Dedication on the Turkey River WT
(Note: Earlier rumors of an organized float have not materialized, but paddlers are welcome to organize their own paddling activities utilizing the Motor Mill Access.)
Northeast Iowans will celebrate the 2012 reconstruction of the Turkey River bridge and the ongoing restoration at the Motor Mill Historic site at a festival from 11 a.m. - 2 p.m. on Saturday, May 4, at Motor Mill, southeast of Elkader.
The public is invited to tour the bridge and Mill, visit displays from partners in the Motor Mill and Turkey River preservation efforts, and hear remarks from leaders of the conservation projects. There will be a continuous showing of photos of the bridge construction, and a program by historian Marlys Svendsen about the history of the Motor Mill site. Exhibitors will include the Iowa Natural heritage Foundation, Turkey River Recreational Corridor, Silos and Smokestacks National Heritage Area, Clayton and Fayette County Tourism groups, and Upper Mississippi Gaming. Music will be provided by the National Brass quintet.
Tours and a food concession operated by the Elkader Lions Club will open at 11 a.m. The formal program will begin at 1 p.m. Featured speakers will include Mark Ackelson, president of the Iowa Natural Heritage Foundation; Don Menken, former director of the Clayton County Conservation Board; and representatives of Silos and Smokestacks, the Motor Mill Foundation, and the Clayton County Board of Supervisors. The program will conclude with the unveiling of a plaque dedicating the new bridge.
A "turkey dash" will follow the formal ceremonies. For a $5 donation, participants will be given a floating turkey to release in the river in a race to win prizes donated by Motor Mill and Turkey River Recreational Corridor supporters. For more information, call the Clayton County Conservation Board at 563-245-1516 or visit www.motormill.org.
May 4 Paddling Outing on Lizard Creek WT, Fort Dodge
Join the fun as Webster County Conservation hosts a Paddling Outing on the unique Lizard Creek Water Trail on Saturday, May 4, beginning at 1:00 pm. Participants should meet at Access # 014 along P29 or Fairbanks Ave. west of Fort Dodge.
Preregistration is required-call or email Karen Hansen at 515-576-4258 or khansen@webstercountyia.org.
May 4, May 25, June 1, & June 8 Paddling Events on Middle River WT, Madison County
Middle River WT Photo by Carol Liechty
May 4 (Saturday): Middle River Water Trail - Pammel Ford to Middle River County Park
Meet at Middle River County Park at 9:30 a.m. Hot-Dog Roast to follow at Middle River Park. Bring your own sides.Free - Registration Required
May 25 (Saturday): Near Full-Moon Paddle - Badger Creek Lake (NE Madison County)
Meet at east-side boat landing at 7:30 p.m.
June 1 (Saturday): Annual Middle River Cleanup- Schildberg Access to Pammel Ford
Meet at Pammel Park Lodge at 8:00 a.m. Full meal&concert at Lodge following cleanup.
In event of low water, same meeting time and amenities, but will work on log-jam removal.
June 8 (Saturday): Canoe/Kayaking Family Paddle Clinic - Criss Cove County Park
Meet at Criss Cove County Park (8miles S of Winterset on Highway 169) at 1:00 p.m.
Most events are free, but please register with Madison County Conservation by calling 515-462-3536 or email at madccb@madisoncountyparks.org
May 12 Mother's Day On the Marsh (MOM), Odessa WT, Louisa County.
Celebrate Mother's Day with a leisurely paddle and an opportunity to learn about the birds who choose Port Louisa National Wildlife Refuge to raise their broods. "Mother's Day on the Marsh" will be held on Sunday, May 12 from 9:00 am to 11:00 am on the Odessa Water Trail near Wapello, Iowa.
This annual trip has always provided glimpses of birds and other wildlife, but this year Biologist Alex Galt will be along to share his knowledge about some of the approximately 100 bird species which nest on the refuge.
Canoes and kayaks are available for participants who don't have their own. The trip is open to everyone, but children under age 16 must be accompanied by an adult. Registration is available at www.LouisaCountyConservation.org or by calling 319-523-8381. Registrants will receive a packet with detailed info and a map.
The Odessa Water Trail is one of 19 designated water trails in Iowa. The Odessa Wildlife Complex, which includes Port Louisa National Wildlife Refuge, is a floodplain wetland with a mix of ponds, backwaters and timbered chutes. "Mother's Day on the Marsh" is cosponsored by Pathfinder RC&D, Louisa County Conservation, Port Louisa National Wildlife Refuge and the Iowa Department of Natural Resources.
May 25 Fish Assemblage & Sampling, Lizard Creek WT, Webster County Conservation
The public is invited to a demonstration and presentation on Fish Assemblage and Sampling at the Cunningham Access (#012) on Lizard Creek at 1:00 pm on Saturday May 25.
Biologists from the Iowa Department of Natural Resources Watershed Improvement and/or Water Monitoring sections will conduct a presentation of fish sampling techniques in Lizard Creek. The biologists will demonstrate the usage of electro fishing techniques and will identify each of the species collected during the event. They will describe the unique features of each of the fish species, and discuss how each fits into the river ecosystem. Participants of all ages will gain a greater awareness of the types of organisms which share our rivers.
The presentation will take around an hour and is subject to change/cancelation due to river/stream conditions. The electro shocking process requires a stable "base" flow; if excessive runoff occurs in the days leading up to the event, water levels may become difficult to manage. An alternate location will be on the Des Moines River.
This event is free, but preregistration is appreciated to facilitate planning. This event is cosponsored by Webster County Conservation and the Iowa Department of Natural Resources. For more information, contact Naturalist Karen Hansen at 515-576-4258 or visit http://www.webstercountyia.org/Conservation.htm
May 31-June 2 Charles City Challenge: WhiteWater Weekend 2013
Join the excitement in Charles City, Iowa, on June 1, 2013, as paddlers return to Iowa's first whitewater course for the Charles City Challenge!
Charles City Challenge: WhiteWater Weekend is anticipated to attract top canoe, kayak and stand up paddleboard (SUP) talent from across the United States and Canada. Scheduled events include kayak rodeo, kayak boater cross, kayak "King of the Wave," SUP cross, SUP best surf, SUP distance race, canoe down river race and canoe obstacle event. Special events for youth will be kayak time trial and kayak best trick/surf. Opportunities for open boating will also allow river enthusiasts of all skill levels to experience the course.
A new feature for this year will be the competition for the Charles City Champion. Paddlers earn points based on place finish for each event; points can be submitted for up to five events. Highest total points will be named 2013 Charles City Champion!
Competitive paddling events will begin at 10 a.m. on Saturday, June 1. In addition to fun on the river, Saturday's events will include a disc golf tournament, dog jog, and downtown farmers market. Other weekend events will include special evening entertainment on Friday, May 31, with Charles City's popular summer festivity, Party in the Park, in Central Park featuring live music by Copper Box along with food and beverage vendors and activities for kids of all ages. Sunday, June 2 will feature a Krazy Kardboard Boat Race.
For more information about Charles City Challenge: WhiteWater Weekend and Charles City WhiteWater at Riverfront Park, please visit www.ccwhitewater.com or contact the Charles City Area Chamber of Commerce at 641.228.4234 or www.charlescitychamber.com.
Jun 1 Freshwater Mussels Program, Botna Bend, West Nishnabotna WT
Golden Hills RC&D will host a Freshwater Mussels Program on Saturday, June 1 at 10:00 am at Olsen Lodge in Botna Bend County Park, Hancock, IA.
Join us for some classroom instruction before hitting the river to explore the mussel species found in the West Nishnabotna River. Remember to pack a lunch!
There is no limit to the number of participants in the classroom session running 10:00-11:30 am, followed immediately by lunch (please bring your own).
But, to ensure adequate safety and effective instruction, the on-water session, beginning about Noon, will be limited to 20 boats. Participants may use their own boats or boats/paddles/PFDs will be provided. Follow the online registration instructions carefully to ensure that you are registering accurately for sessions and boats.
This event is free but due to space constraints, preregistration is required.
Register online at: http://events.constantcontact.com/register/event?llr=oqgqe6jab&oeidk=a07e7f924moda468e65
Freshwater mussels can be found in many Iowa rivers and streams. They are valuable components of freshwater biodiversity and healthy ecosystems, and help keep the water clean by acting as Mother Nature's water filters. For something that looks like a living rock, they have a unique life cycle and interesting adaptations to the environment in which they live. Come learn more!
Presenter: Jennifer Kurth is a Natural Resources Biologist in the Watershed Improvement Section of the Iowa Department of Natural Resources. She has a B.A in Theatre and a B.S. in Biology from the University of Minnesota and an M.S. in Ecology and Environmental Science from the University of Maine. Jennifer works on streams that are listed as impaired for aquatic life use (fish, bugs, and/or mussels) but the cause is unknown, and she likes to explain it as a sort of environmental CSI. Her area of expertise is freshwater mussels and she is currently in the midst of a six-year, state-wide survey of freshwater mussels in Iowa rivers and streams.
This event is cosponsored by Golden Hills RC&D and the Iowa Department of Natural Resources. For more information contact Emily Haase at Golden Hills RC&D; 712-482-3029 or Emily@goldenhillsrcd.org.
Jun 8 Fourth Annual Great Iowa River Canoe & Kayak Race, Iowa River WT, Iowa City
The Great Iowa River Canoe & Kayak Race with Company Challenge serves as a community and fundraising event for the Iowa Valley RC&D. The race is 9 miles from Sturgis Access in Iowa City to Hills Access in Hills. Divisions include canoe, kayak, racing, recreation, youth, company challenge, and more. The race is sanctioned by the United States Canoe Association.
Check in from 7:00-8:15 am at the Fin & Feather parking lot in Iowa City (including pre-registrants); receive race instructions at Sturgis Access at 8:30; race starts at 9:00. Average run time is about 1.5 hours. A free shuttle will be available.
A Pancake Breakfast will be available at Fin & Feather the morning of the race. Find info about rules, T-shirts, and registration at http://www.ivrcd.org/projects-2/great-iowa-river-canoe-race.
June 8 Post-AWARE Iowa River Cleanup on Iowa River WT, Hardin County
Invitation from Mary Hyland:
The Iowa River Greenbelt Resource Trust is sponsoring a June 8 clean-up on the Iowa River WT in Hardin County between Eldora and Daisy Long Memorial Park near Union. This is the section that Project AWARE had to skip last July, due to low water levels, in spite of the perceived high trash levels. It now looks like the water levels will be high enough to reschedule our clean-up.
Our clean-up will begin at the Eldora city boat ramp near the waste water treatment plant on the Southeast edge of Eldora. Don't want to get wet and muddy? Even if you are not a paddler you can still help! We need land volunteers to help with registration, sorting trash, and answering volunteer questions. Please complete the registration form but make a note that you want to be a LAND VOLUNTEER.
More info, an agenda, maps, and registration forms can be found on the Iowa River Greenbelt Resource Trust website: www.iowarivergreenbelt.org
Thanks much and see ya' on the river.
Mary Hyland
More WT Events Coming Later in June
June 14; Iowa Trails Summit, Cedar Falls/Waterloo
Presentations re strategies, policies, & development opportunities vested in partnerships creating new trails. Summit relates to all types of Iowa trails-water, hiking, biking, equestrian, snowmobile; http://www.iowadot.gov/iowabikes/trailsummit.html.
June 15; Poker Run on Cedar River WT, Cedar Falls/Waterloo.
Paddling fun, natural resource education stations, fundraiser for terminally ill children; contact Pamela Wolter, cedarvalleypaddlers@gmail.com.
June 15; Tree Town Adventure Race, Forest City on Winnebago River WT.
Paddling, cycling, running race with wide variety of individual and group classes. http://www.visitforestcity.com/VisitorsAndMeetings/events.asp
June 16 (tentative): Family Paddle and Picnic, West Nishnabotna WT.
Planning 8:00 am put on water, depart no later than 8:15; paddle Botna Bend to Oakland or Avoca to Botna Bend for lunch; free boat rental through RDO; registration fee for lunch ($ not yet set), local food may be available. For more information contact Emily Haase at Golden Hills RC&D; 712.482.3029 or Emily@goldenhillsrcd.org.
Register Now for 2013 IDNR Canoe (& Kayak) School Classes
The 2013 IDNR Canoe School schedule and forms are now available on the IDNR website. Sessions are scheduled for May 21-22 (already filled), Jun 20-21, Aug 1-2, and Sep 10-11. Space in these very popular events is limited so register ASAP. http://www.iowadnr.gov/Recreation/CanoeingKayaking/PaddlerResources/InstructionSafety.aspx
Each 2 day canoe class is targeted for specific groups, such as naturalists, trip leaders, outfitters, etc. and the cost is only $25. Two certified American Canoe Association/IDNR instructors teach the skills to guide a group safely downriver, along with paddling skills to share with your participants.
Each class includes classroom learning, flat-water skills, and then moving-water skills on the final day.
You will learn a lot and have a blast doing it. Contact instructor Todd Robertson with any questions: todd.robertson@dnr.iowa.gov or 515-979-9538.
Photo by Todd Robertson
Iowa Launches Healthy & Happy Outdoors (H2O)
(What could be more H2O than spending time on a Water Trail?)
Healthy & Happy Outdoors, or H2O, is an initiative to connect Iowans with outdoor resources as a way to reduce stress and improve their health. The program is being launched by the Iowa Department of Natural Resources in partnership with several state, county and non-profit organizations. "Our goal is to help Iowans increase mental and physical health through outdoor recreation in Iowa's natural spaces," said Chuck Gipp, DNR Director.
Iowans can go online to www.iowadnr.gov/h2o and find more than 30 types of outdoor activities at more than 1,600 state and county parks and recreation areas. Participants who create an account and log what activities they have done are automatically entered into prize drawings for outdoor gear.
The DNR and partners hope to have 1,000 participants sign up for H2O in the initial year, and 50,000 participants by 2016. Program partners include the Healthiest State Initiative, Iowa County Conservation Boards, Iowa Department of Public Health, Iowa Department of Transportation, Iowa Economic Development Authority - Iowa Tourism Office and Des Moines Water Works.
The H2O website will continue to grow with tips, healthy links, additional activities and more. Iowans are encouraged to help improve the map by inputting their favorite park into the system. "Our goal is to have every park in the state listed on this map, but we need Iowans' help identifying those great outdoor spaces," Gipp said.
A 2009 report by Resources for the Future, a national environmental policy center, said, "...contact with nature positively affects blood pressure, cholesterol, outlook on life, stress reduction and behavioral problems among children." According to the report, researchers have found participation in outdoor recreation impacts two particular problems - stress and obesity. "We want every Iowan to know that spending time outdoors increases physical activity and reduces stress," said Gipp. "H2O provides a tool to make that happen. No matter where they live, Iowans can find places to spend time outside that are close to home."
Additionally, Iowa outdoor recreation organizations, retailers and tourism destinations are invited to be prize sponsors, and can donate items like gear, trip packages, or gift cards for the H2O drawing. If an organization wants to donate, they can contact Julie Sparks at (515)281-6159.
Iowa Volunteer Mussel Corps Update
From Linda Appelgate:
Dear Iowa Volunteer Mussel Corps friends -
Hello and happy spring! Jennifer Kurth, DNR's malacologist (mussel expert) and I met a couple of weeks ago and talked about the Iowa Volunteer Mussel Corps and the coming year of DNR mussel surveys. She is very excited about volunteers being part of her long-term mussel survey project funded by the EPA.
The EPA grant will enable her to survey 700 sites at least once over six seasons. Half of these sites will be those surveyed at least once in the past 20 years and 1/2 will be new sites. Unfortunately, last summer Jen was able to survey only 98 of the 120 planned survey sites because of low water levels. In fact, several of the surveys turned out to be "rescues" where she spent much of the day moving mussels to deeper water. This makes your role as a volunteer even more important. With well-trained volunteers, Jen is hopeful that she can survey more sites and get even stronger mussel data for our state.
Right now, of course, water levels are of extreme concern. At this point, Jen is planning the 2013 surveys for deeper bodies of water. In southern Iowa, the 1) lower Des Moines, 2) lower Wapsie, 3) lower Cedar, 4) lower Iowa, and 5) lower Skunk. In northeast Iowa, the Turkey, Volga, and Upper Iowa rivers. Any rivers in western Iowa are pending water conditions.
Here's the current plan for the Iowa Volunteer Mussel Corps to assist Jen in 2013:
1. DNR will host a second volunteer training workshop in July, this time an intensive combination of classroom and in-stream work getting to know mussel species and collection techniques. This will be a day-long training on Saturday, July 27 with the morning in the classroom and the afternoon in the water. We'll let you know when we have a definite location.
2. In the next few weeks, Jen will begin putting her weekly mussel survey schedule on a list-serve or similar tool that Iowa Volunteer Mussel Corps members can view. Jen will note how many volunteers she can use each survey day (generally from 2-3) and volunteers will sign up on-line. Volunteers will meet the DNR team at the survey site and remain with them for the day.
3. Only volunteers who have participated in DNR mussel training (e.g. last October at Kent Park) will be able to volunteer to assist Jen. Newcomers must complete DNR mussel volunteer training (i.e. on July 27th) in order to volunteer. Everyone, "new" and "old," will be invited to participate in the July 27th training. The more we all know, the better!
4. We will print a simple directory of the Iowa Volunteer Mussel Corps members so volunteers can make car-pooling arrangements or find a last-minute substitute if necessary. I'll send a separate email requesting everyone's address and phone for the directory.
5. Volunteers will begin assisting Jennifer with surveys in late June and, if water temperatures are good, go through September or October.
6. After the survey season is over, DNR will host a de-briefing workshop to evaluate (and celebrate!) the year's volunteer and professional efforts, refine plans for 2014, and offer additional volunteer training.
Look forward to seeing you this summer on an Iowa river!!
All the best, Linda Email: appelgate@hotmail.com
Ospreys Substitute for Decorah Eagles as On-Line Camera Stars for 2013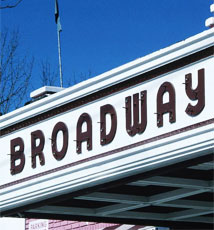 Wild osprey pairs have returned from overwintering sites in Central and South America and re-established nest sites throughout Iowa. Since 2003, 72 wild ospreys have been produced at 38 successful nests. A release site at Spirit Lake has a camera on one of their two nesting pairs at http://dickinsoncountyconservationboard.com/osprey-camera/
The Iowa Department of Natural Resources will place 10, 42-day-old ospreys at Mud Lake, in Dubuque County, and Swan Lake, in Carroll County. The young ospreys are developed enough to tear apart their favorite food, fish, by themselves, and will be attaining flight status about 53 days of age. "Where the birds learn to fly and fish on their own becomes their 'home' where survivors return to nest at four or five years of age," said Pat Schlarbaum, wildlife technician at the Boone Research Station. Last year, 18 nesting pairs had 14 successful nest attempts with 32 young produced. Since 1997, 249 ospreys have been released at 12 sites.
In additional raptor news, the Iowa DNR reported that peregrine falcon pairs have been documented at all 15 nesting sites from 2012, with one additional Mississippi River cliff site, south of Lansing. Last year, 13 sites successfully produced a total of 34 young.
Report on Apr 13 RRWA Annual Meeting at Hotel Pattee in Perry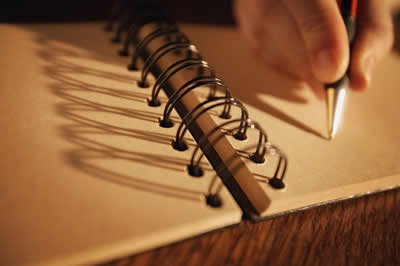 The Raccoon River Watershed Association Annual Meeting was held at the Hotel Pattee in Perry on April 13.
Steve Witmer was elected vice president of RRWA, Steve Roe and Mike Murphy were returned to the presidency and secretary/treasurer. The board of directors approved Liz Blessington to replace Kenny Bentsen. Melinda Coogan, Ray Harden and Jerry Peckumn were re-elected to three year terms.
Photo Contest winning pictures were shown and the winners recognized. (Just google Raccoon River Watershed Association to see the winners and their photographs.) The 2013 Ty Smedes photo competition will focus on insects of the Raccoon River Basin.
Ray Harden presented a new Powerpoint "The Story of Raccoon River Watershed Association." It makes a nice presentation to a service club or church group. Ray Harden <rayharden2@aol.com>
Jim Gillespie, director of the Department of Agriculture Soil Conservation Division presented a power point on the Iowa Nutrient Reduction Strategy. Copies are available from Jim-- jim.gillespie@iowaagriculture.gov
Report on Apr 20 Catfish Creek Cleanup, Part of Dubuque WT
Catfish Creek Photo by Wayne Bucholtz.
While high water kept the boats on shore, the land-based cleanup proceeded, under the guidance of Dick Worm of the Dubuque Sierra Club. Here's a quick summary, based on Dick's report.
"Here are preliminary results of the recyclables from the MOS/Catfish Creek Clean-Up Saturday, April 20, 2013. No water surface activity due to high water. Mississippi River was at flood stage which puts Catfish Creek high in the park due to backwater. We checked along Catfish Creek, trails, parking lots, and road sides. Ten people spent a total of 35 hours picking up trash.
"Aluminum cans: 314 (mostly beer). Glass bottles: 82 (most have no or weathered paper wrapping so redemption seem unlikely). Plastic water bottles: 114. (water, so no redemption). Plastic soft drink: 34 (a few may be redeemed for a nickel but most are unidentifiable). Power Aide/Gator Aide: 42 (sturdy plastic). Other plastic: 36 (unredeemable, but #1 & #5). Fast food cups: 14 (#1 & #5). TOTAL: 636 to be recycled ...... eventually.
"Other items included lots of Styrofoam, No Hunting sign, 3 tennis balls, football, ice scraper, small plastic box with cover, seat with half of a metal frame, fishing bobber, rusty shovel, fish bait container, sole of a shoe, and a red sock."
What Is It? Quiz ANSWER
These photos of a Green Heron were taken by Mike Stark of Marion. Mike is a long-time local amateur nature and old barn photographer, and member of Linn Area Photo Club. For you photography buffs, Mike used a Canon 1dMkIV, and the lens was a Canon 600mm F 4.0.
"Probably the best part was I spent about 45 minutes taking pictures of him in the rain," Mike said. "I only looked for one of these for ten years to get a picture. It was taken at Ellis Park (Cedar Rapids) last fall."
Mike welcomes you to visit his Flickr site: www.flickr.com/photos/barbedwirephoto/ .
The Cornell Lab of Ornithology "All About Birds" website provides the following information about the Green Heron:
A small, stocky wading bird, the Green Heron is common in wet spots across much of North America. It can be difficult to see as it stands motionless waiting for small fish to approach within striking range, but it frequently announces its presence by its loud squawking.
Cool Facts From the Website:
The Green Heron is one of the few tool-using birds. It commonly drops bait onto the surface of the water and grabs the small fish that are attracted. It uses a variety of baits and lures, including crusts of bread, insects, earthworms, twigs, or feathers.

The Green Heron is part of a complex of small herons that sometimes are considered one species. When lumped, they are called Green-backed Heron. When split, they are the Green Heron, the widespread Striated Heron, and the Galapagos Heron.

As is typical for many herons, the Green Heron tends to wander after the breeding season is over. Most wanderers probably seek more favorable foraging areas and do not travel far, but occasionally some travel greater distances, as far as England and France.

Breeds in swampy thickets.

Forages in swamps, along creeks and streams, in marshes, ponds, lake edges, and pastures.

Winters mostly in coastal areas, especially mangrove swamps.

Eats small fish, invertebrates, insects, frogs, and other small animals.

Nests in a basket of sticks, placed in small tree or shrub, usually over water. Nests in small, loose colonies. Lays 2-6 pale green eggs.

The Green Heron is common and widespread. Populations difficult to census accurately, but appear stable.
Link to more info: http://www.allaboutbirds.org/guide/green_heron/lifehistory
Where Is It? Quiz ANSWER
These paddlers are preparing to launch at a Turkey River WT Access in Elkader. Photos by Gregg Stark.
There are two accesses to the Turkey River WT below the two dams, and both are river right. The Turkey River Park access is just upstream of the Hwy 13 bridge. A little farther upstream, across the street from a residential area, is the "Elkader Access Lower" shown in the photos. This would be your first put in after portaging around the two dams in the city of Elkader. The lower dam is shown in the photo. Groups planning to rendezvous at the Elkader put in should clearly identify which access they will use.
Elkader's first permanent residents arrived in 1836, and the community was officially platted in 1846. The new village was named Elkader after Abd el-Kader, a young Algerian hero who led his people in a resistance to French colonialism between 1830 and 1847. Elkader boasts an active schedule of performances at the Opera House, an annual Redhorse Fisheree, its famous Keystone Bridge, some very interesting restaurant choices, and an annual Moto Guzzi rally. More info about Elkader events, attractions and businesses at http://www.elkader-iowa.com/
The Elkader Access is a frequent put in for the 5.5 mile float to the iconic Motor Mill. Paddlers can opt to use the Motor Mill takeout, or commit to an additional 11.6 miles to the Garber Access. Info about Motor Mill history or special events can be found at www.motormill.org.
The Turkey River Water Trail, dedicated in 2011, stretches 98 miles from Gouldsburg Park to the Mississippi River. From Gouldsburg Park, on the Little Turkey River in Fayette County, the trail flows through or near the communities of Eldorado (where it joins the Turkey River), Clermont, Elgin, Big Springs Trout Hatchery, Elkader, Motor Mill, Elkport, Garber, Osterberg, and Millville. The trail offers a variety of geological features and scenic views, along with excellent walleye and smallmouth bass fishing. Plan to portage around dams at Clermont and Elkader.
Several stretches of the Turkey River WT are featured in the book, "Paddling Iowa, 128 Outstanding Journeys by Canoe and Kayak," by Nate Hoogeveen, with info about the Elkader access on page 142. Access a Turkey River WT map at
http://www.turkeyriver.org/map/
. Additional info, including descriptions, access updates, and photos, can be found at
http://turkeyriver.org/
We Hope That You Are Enjoying the IWTA Newsletter
Our thanks to everyone who provided event information for this issue.
Special thanks to Mike Stark for sharing his photos of the elusive green heron. FYI, Mike is not related to the IWTA Newsletter editor.
The mission of the IWTA is to facilitate the exchange of information, ideas and encouragement among Iowans working to create, enhance, or utilize our water trails. Although we have grown to over 500 subscribers, the success of the IWTA Newsletter will be measured by how much we share, how much we learn, and how much we contribute to improving the Water Trails experience across the state.
We hope that you will continue to share your events, reports, ideas, and suggestions with us at iowawta@gmail.com. Thank you for your continuing support and encouragement.
If you are not a subscriber, please click on the "Join Our Mailing List" button to become one. And, we would appreciate your sharing the IWTA Newsletter with your friends via the "Forward this email" or "Share on Social Media" buttons.
Gregg Stark

Editor, Iowa Water Trails Association Newsletter