IWTA
Newsletter
Iowa Water Trails Association
QUICK LINKS































Greetings!

Ice jam on the Cedar River in
Cedar Rapids reminded citizens of the definition of "flood plain."
March 13 view from Mohawk Park toward
Ellis Park boathouses. Photo by GStark




April is all about "opportunities."

Mother Nature's opportunities are in the form of plant buds, early wildflowers, shed and regrowth, emerging from hibernation, returning migratories. Our WT opportunities are the people emerging from their homes, families sharing a new interest in the outdoors, new paddlers, students finding offline excitement, retirees finding new interests, and WT enthusiasts offering activities and programs to entertain and enlighten us all.

This issue of the IWTA Newsletter includes scheduled events and other ideas for your programs. We look forward to hearing about your plans--iowawta@gmail.com.

Larry Stone reminds us that Motor Mill on the Turkey River WT made the Silos and Smokestacks "People's Choice" contestfinal 3, but the final voting round will end April 2--so act quickly: http://www.silosandsmokestacks.org/peoples-choice-voting/

"Outdoorsy folk" may enjoy these IPTV offerings: "American Masters: John Muir" on April 1; "What Plants Talk About" on April 3 & 9; "America's Darling: The Story of Jay N. 'Ding' Darling" on April 8 & 13; "Nova: Australia's First 4 Billion Years" on April 10, 11, 17, 18, 24, 25; "Iowa Outdoors" Episodes 301 & 302 throughout April (see http://www.iptv.org/series.cfm/15752/iowa_outdoors/ep:302 ).

April is National Frog Month. We hope that you and your WT will make the most of your opportunities as we all leap into spring.

Where Is It? Quiz



Make your best guess,

then click on

What Is It? Quiz



Make your best guess,

then click on



What "Water Trail" Means to Gerry Rowland, "Father of Iowa Water Trails"

Reprinted with permission of the author, Gerry Rowland, from his blog:
http://www.desmoinesriver.org/FatherofIAWaterTrls.html
"Funding for the Rivers Program is again threatened. I was involved in early efforts to secure funding for the program, and I strongly support the work being done by the DNR on water trails, river safety, scenic rivers, dam safety and studies, stream bank restoration and so much more.
"I only know of two people who have paddled every mile of the Iowa section of the Des Moines River from Estherville to Keokuk. It took me two years, 1997-98. It is just amazing that John Craun did it in just over 7 days in 2010.
"I first took notice of the Des Moines River in 1993, after the historic flood, and began following the Dragoon Trail signs along the river in my car. Larry Stone's accounts of his 1994 trip were my inspiration. Eventually, I bought a kayak and began paddling one section of the river after another, often alone and even in the winter and doing a self-shuttle using a bike.

"The Des Moines River and the people and places along it became a fascination for me. I began to write about my travels online, well before blogs were mainstream, and I still maintain a Web site, www.desmoinesriver.org. I've traveled every mile of the Des Moines River in Iowa at least twice over the past 14 years. I have explored every access point along the river. Along the way, I became known as the "Father of Iowa Water Trails."
"Back in 1998, few if any were thinking of rivers as trails. I pushed the idea in my spare time. I was able to help establish funding for new ramps and signs, and persuade people who lived near the river to see it as a trail. The idea of a water trail was actually first discussed at the General Store in Bentonsport (Van Buren County) in December of 1998.
"In those early years, I put fliers in convenience stores from Estherville to Keokuk and wrote to local newspapers. Eventually I was working with the Des Moines Recreational River Greenbelt Commission (the group that established the Dragoon Trail) and with conservation boards in all 17 counties along the river. There was a river-long dedication of the Des Moines River Water Trail in June of 2000.

"Unfortunately, there was no funding made available for the water trail at that time. For several years there were annual float trips in several counties, and the water trail logo was the result of the work of the "Water Trail task force. In 2002, Van Buren County received funding for a 40 mile water trail from the Federal Recreational Trail program after I became a member of the scoring committee. Other counties received funding over the next several years. Eventually, the DNR established the Rivers Program and began funding water trail projects and providing official designations to water trails. The Van Buren County Water Trail was one of the first to be designated as an official water trail in 2007.
"Today, there are official Des Moines River Water Trails in Webster, Boone, Polk, Marion and Van Buren counties. So, there is work to be done before there is a continuous trail from Estherville to Keokuk.
"It is amazing to read of all the water trails being established all over the state. Our rivers are being recognized as recreational resources and natural wonders. More and more people are being drawn to the rivers. This was the vision I had during my many river expeditions. I am happy to have helped get things started, and very grateful to those who have gotten so much done since the establishment of the Rivers program."
Apr 4-5 Great Rivers & Great Lakes Chapters of IECA: Spring Workshop
The International Erosion Control Association brings together professionals in the erosion and sediment control industry to share the latest technology, and provide educational experiences to promote effective and economical methods of erosion and storm water management. For the first time ever, the Great Rivers Chapter (Missouri, Kansas, Iowa and Nebraska) and the Great Lakes Chapter (Illinois, Indiana, Michigan, Ohio, Wisconsin and Ontario, Canada) are joining together to bring you a unique, interactive learning event in the Quad Cities. Presentations include:
Brock Peters, IECA Director/Ambassador: Bringing IECA's Education to the Masses

Bill Selbig, Wisconsin USGS: Nutrient Reduction through Source Control

Bob Newport, USEPA Region 5: Updates on Stormwater Regs

Brian Stineman, City of Davenport: A Decade on Duck Creek

Mark Willobee

Andy Szatko, City of Omaha

Tom Carpenter: RECP and the Potential for Failure

Dean Shoars, MS4 Management from a University Perspective

April 5: Urban Stream Restoration with Dave Derrick (8:00 a.m. - 2:00 p.m.)
More info and registration at: http://dport13.eventbrite.com/
Apr 13 RRWA Annual Meeting at Hotel Pattee in Perry
Raccoon River WT.
The Raccoon River Watershed Association Meeting will include business sessions, board election, photo competition show, and RRWA Powerpoint, a Nutrient Reduction briefing, and a video, "Symphony of the Soil."
For more info, contact Michael Delaney at mikedelaney1@mac.com.
Photo by Mike Delaney
Apr 20 Catfish Creek Cleanup, Part of Dubuque WT
Catfish Creek.
Volunteers are invited to assist with a cleanup of trash on and along Dubuque's Catfish Creek on April 20 from 9:30 am - noon. Volunteers will gather for the cleanup in the Mines of Spain Recreation Area at the park's Canoe Launch. Canoes are welcome to pick up on the creek. Trash pickup will be conducted on the banks as well.
Contact Park Ranger Wayne Bucholtz at 563-556-0620 or Wayne.Buchholtz@dnr.iowa.gov for further details.
Photo by Wayne Bucholtz
Apr 30 Current 3-Year Iowa Boat Registrations Expire; New System
WT enthusiasts who also own paddle craft need to remember that you must have an Iowa Registration Certificate and registration decals to operate a vessel on Iowa's public waters legally. The Recorder's Offices of some counties have sent reminder notices, others have not, so be proactive. The fee for a canoe or kayak without sail or motor is $16.90 for the 3-year registration. After April 30 you will incur an additional $5.00 penalty to renew your boat registration.
This is the first time that boats will be registered through the web-based Recreational Vehicle and Vessel Registration System (RVVRS), but that's web-based access for your County Recorder, not for you, the boat owner. The new system may require information in addition to what you have previously supplied, so when you head to the court house, be sure that you have the following:
Your boat's IA number or current registration.

Make, model, model year, and color. Can indicate multiple colors, i.e. red/white.

Length and width of the boat.

Horsepower rating & capacity as indicated on the capacity plate.

Propulsion method & boat type.

Your date of birth.

Your driver's license number.

Your phone number.
Canoes and Motors: You can supply a horsepower rating and still only pay the non-powered vessel fee, if you do not operate the canoe with a motor. If you will be operating a canoe with a motor (gas, diesel, or electric) it should be registered as a powered vessel (at a higher fee). Ditto for sail.
Access to Registration: Power boat operators are required to carry the registration form on board the vessel. Operators of non-powered craft are not required to have the registration form on board the vessel, but should be able to present it at their vehicle.
Exceptions to Registration Are:
Inflatable vessels that are 7 feet or less in length.

Canoes and kayaks that are 13 feet or less in length and have no motor or sail.

Vessels properly registered in another state and using Iowa waters for 60 or fewer days within one calendar year.
Background:
While the Iowa Department of Natural Resources (IDNR) does receive from the US Coast Guard a little more than $1.00 per year for every registered boat, be it motor, non-motor, or sail, that's not related to the new fee increase or additional information that is being captured. The reason for the fee increase is because the IDNR is moving to a new database system for licenses and registrations that will help solve a lot of problems. This new database system:
Allows for all 100 county recorder offices to share data under one system with the IDNR

Allows for IDNR to comply with some federal regulations and Iowa Code (thus, the capturing of additional information)

Offers efficiency and accuracy in tracking boat purchases that in turn assists with recovering stolen boats
Typically, a 3-year registration is $13.25 per boat ($4.00 for each year + $1.25 county recorder fee). For this next 3-year period, there is an additional cost of $3.65 per boat (About $1.22 per year) to help offset the cost of developing and maintaining the new database. All boat types, not just paddle craft, are subject to this fee increase. The Iowa DNR River Programs receives 50% of its operations budget from boat fees.
Madison County Announces Schedule of 2013 WT Events
Madison County has announced a schedule of a dozen events, most related to the Middle River WT, including WT maintenance, recreational floats, family hot dog roasts, WT cleanups, fishing, overnights, and full moon paddles. Most events are free, but registration will assist planning. Check it out at http://www.madisoncountyparks.org/images/newsletter.pdf
Budding outdoor photographers may want to check out the April 23 "Nature Photography for Beginners" session, 6 pm at Pammel Park Nature Center.
http://www.madisoncountyparks.org/
Register Now for 2013 IDNR Canoe (& Kayak) School Classes
The 2013 IDNR Canoe School schedule and forms are now available on the IDNR website. Space in these very popular events is limited (the first session is already filled, others are getting close), so register ASAP. http://www.iowadnr.gov/Recreation/CanoeingKayaking/PaddlerResources/InstructionSafety.aspx
Each two-day canoe class is targeted for specific groups, such as naturalists, trip leaders, outfitters, etc. and the cost is only $25. Two certified American Canoe Association/IDN
Canoe School on the Boone River
R instructors teach the skills to guide a group safely downriver, along with paddling skills to share with
your participants.
Each class includes classroom learning, flat-water skills, and then moving-water skills on the final day. You will learn a lot and have a blast doing it. Contact instructor Todd Robertson with any questions:
todd.obertson@dnr.iowa.gov
or 515-979-9538.
Photo by Todd Robertson
Calendar of Coming Events and Planning Dates for 2013
Photo by Larry Stone
Here is a preliminary calendar of 2013 WT-related events, programming opportunities, and holidays. We will add more as we hear from you.
May 4; Motor Mill New "Old" Bridge Dedication on the Turkey River WT
The new single lane bridge, styled to reflect the historic spans washed out by floods, was opened to traffic in December 2012. The formal dedication will celebrate this iconic point along the Turkey River WT, with VIPs, tours, a canoe float and more. Check for details at www.motormill.org or contact Larry Stone, lstone@alpinecom.net.
May 12; Mothers Day.
May 31-June 2; Charles City Challenge: WhiteWater Weekend. Kayak & SUP competition, music, food, beverages, prizes; info at www.CCWhiteWater.com.
June 7-9; IDNR Free Fishing Days, many local fishing derbies for kids http://www.iowadnr.gov/Fishing/FishingLicensesLaws/AdditionalRegulations/FishingLicenses.aspx.
June 8; 4th Annual Great Iowa River Canoe & Kayak Race, Iowa City on Iowa River WT. Registration begins April 1; Iowa Valley RC&D; www.ivrcd.org, registration & rules at http://www.ivrcd.org/projects-2/great-iowa-river-canoe-race.
Jun 8; Post-AWARE Iowa River Cleanup on Des Moines River WT. The twice-rescheduled post-AWARE Iowa River Cleanup of the section of the Des Moines River between Eldora and Union has now been set for Saturday June 8th. The Iowa River Greenbelt Resource Trust will be hosting the cleanup and is seeking sponsors and/or volunteers. More info will be posted on the IRGRT website: www.iowarivergreenbelt.org.
June 14; Iowa Trails Summit, Cedar Falls/Waterloo, presentations re strategies, policies, & development opportunities vested in partnerships creating new trails. Summit relates to all types of Iowa trails-water, hiking, biking, equestrian, snowmobile; http://www.iowadot.gov/iowabikes/trailsummit.html.
June 15; Cedar River WT Poker Run, Cedar Falls/Waterloo, paddling fun, educational stations, fundraiser for terminally ill children; contact Pamela Wolter, cedarvalleypaddlers@gmail.com.
June 15; Tree Town Adventure Race, Forest City on Winnebago River WT. Paddling, cycling, running race with wide variety of individual and group classes. http://www.visitforestcity.com/VisitorsAndMeetings/events.asp.
June 16; Father's Day.
June 21; Summer Solstice, 1st Day of Summer.
July 4; Independence Day, Thursday.
July 6; Manchester River Fest; Maquoketa River Float/Hog Roast/Live Music, 1:00pm-9:00pm, $20 fee includes T-shirt. More details soon.
July 6-13; DNR Project AWARE, annual week-long river cleanup, Des Moines River, Algona to Lehigh. Info, schedules, and forms at http://www.iowaprojectaware.com/.
July 21-27; RAGBRAI,www.ragbrai.com.
August 8-18; Iowa State Fair, visit IDNR building, Rivers Program & Project Aware displays.
August 17; 3rd Annual Floatzilla in Quad Cities. Floats, training sessions, food, live music, tee shirts, world record attempt for largest flotilla of kayaks & canoes; http://www.floatzilla.org/.
September 2; Labor Day.
September 21 tentative; 13th Annual Upper Iowa River Cleanup, Chimney Rock Campground,
September ??; Annual Lower Wapsi WT Cleanup, route & dates tbd, Melisa Jacobsen 309-737-9016, www.LWRCP.org.
October 6; Annual Jones County Conservation Dept "Fall Colors Float"
, route & times tbd.
http://www.jonescountyiowa.org/Pages/Canoeing.aspx.
Spring is a Good Time to Promote Hypothermia Awareness
Our spring Water Trails visitors will be anxious to get out and enjoy angling, hiking, exploring, as well as paddling. We encourage you to temper that enthusiasm with some awareness of the risk inherent in activities which expose them to cool water and cool air, which can lead to HYPOTHERMIA. Reminders on your bulletin boards, in newsletters, and during any public gatherings would be very helpful.
Here's a link to the ACA (American Canoe Association) take on cold water paddling: http://c.ymcdn.com/sites/www.americancanoe.org/resource/resmgr/sei-
educational_resources/brochure_cold_water_survival.pdf.
These "Smart Start to Safe Paddling" flyers are available through the Iowa DNR.
WT Programming Ideas
-- April is national "Frog Month."
-- Are you ready to plant some trees, shrubs, grass?-- Are you preparing to battle the invasive plants of spring?
-- Apr 21-22 Lyrids Meteor Shower peaks at 20/hr, some visible Apr 16-25; view in short window before sunrise to avoid competition from moon.
-- April 22 is Earth Day 2012, the annual observance of the first Earth Day in 1970. Join in the celebration, gain some visibility for your WT. http://www.earthday.org/.
-- April 25 will be a Full Moon; will you be watching?
-- April 26 is Arbor Day, observed annually the last Friday in April. Issue a news release, plant some trees along your WT or at a WT access. http://www.arborday.org/index.cfm.
-- Apr 28 Saturn will be at its closest point to Earth and fully lit by sun; best time to view and photograph the ringed planet and its moons.
-- May 12 is Mothers Day. Nothing says love like "sharing your WT with Mom."
-- June 13 is the submission deadline for State Fair Photography Contest; "Iowa Waterways" is the 2013 Theme Class. Info at: http://www.iowastatefair.org/downloads/competition/premium-books/2013-photography-theme-class-14.pdf
-- May Children's Water Festival in Ankeny reminds us that water safety training is valuable for all ages.
-- Local Amateur Photography Clubs can be resources for WT presentations, workshops, and contests.
-- Whether spring brings too much or too little, Iowa's water quantity and quality will be topics
which draw participants to WT programs.
-- Coordinate hikes, floats, astronomy viewings with the Full Moon Schedule:
(Iowa 2013 dates, Central Daylight Savings Time at Cedar Rapids.)
April 25, Thu Sunrise 6:11, Sunset 7:59, Moonrise 8:13
May 24, Fri Sunrise 5:38, Sunset 8:29, Moonrise 8:11
June 23, Sun Sunrise 5:32, Sunset 8:46, Moonrise 8:57
July 22, Mon Sunrise 5:51, Sunset 8:35, Moonrise 8:20
August 20, Tue Sunrise 6:20, Sunset 7:59, Moonrise 7:30
September 19, Thu Sunrise 6:51, Sunset 7:09, Moonrise 7:06
October 18, Fri Sunrise 7:23, Sunset 6:20, Moonrise 6:10
Decorah Eagles Will Be "Off-Line" for 2013
We're sorry to report that the world will not be able to follow the continuing story of the Decorah eagles this summer. Here's the latest word from the Raptor Resource Project Blog:
"It appears that the Decorah eagles have chosen the new nest they started last fall for this year's nesting season. If they were going to use the old nest, we should have seen them bringing in soft nesting materials and building a nest bowl for their eggs. While Bob observed them bouncing back and forth as late as the morning of February 13th, they appear to have a pronounced affinity for the new nest.

"Although we haven't seen it in Decorah before, multiple nest building is a relatively commonplace activity: in most but not all instances, bald eagles will have more than one nest in their breeding territory. According to Pat Schlaurbaum from the Iowa DNR: "Alternative nests are quite common for a species that exhibits compulsive nest building behavior. While many alternative nests are active immediately, there are instances where eagles relocate from the alternative nest and return to the original nest and vice versa."

"While we are disappointed that the eagles have left the original nest, they are simply doing what eagles do. Pending approval and support from all landowners, we will install cameras near the new nest in the fall of 2013. Cameras at both nests will assure that the public will be able to follow these famous eagles."
More info and updates may be posted on http://raptorresource.blogspot.com/.
Outdoor Recreation Reports Encouraging, But Much Work Remains

Outdoor Recreation Participation Report from OIA
Outdoor activity programmers may find some insight in this report which was published in 2012, based on 2011 data. Before you hit the "print" button on this pdf document, please note that it is 60 pages. The Outdoor Foundation notes in its intro:
"In 2011, outdoor recreation reached the highest participation level in the past five years. Nearly half of the U.S. population enjoyed various forms of outdoor recreation. That equates to a total of 141.1 million Americans, thousands more participants than 2010.
"Perhaps most significant, participation rates rose among America's youngest generations. Thanks to nationwide efforts to reconnect youth to the outdoors, more children, adolescents and young adults got up and got outdoors in 2011.
"The findings in the 2012 Outdoor Recreation Participation Report helps the outdoor community, legislators and non-profit organizations better engage young people and their families in America's great outdoors. Indeed, for the sixth year in a row, The Outdoor Foundation® has produced the Outdoor Recreation Participation Report to provide a deeper understanding of American participation in outdoor activities with a focus on youth, diversity and the future of the outdoors. With a better understanding of
the state of outdoor participation, we can all work together to stop America's growing inactivity crisis and repair the disconnect between children and the outdoors." Link to Outdoor Recreation Participation Report: http://www.outdoorindustry.org/images/researchfiles/OIA_OutdoorRecreationParticipationReport2012.pdf?170.
OAI Outdoor Recreation Economy Data for Iowa and Nation
The Outdoor Industry Association also provides economic reports by state. Did you know that Iowa Outdoor Recreation generates $6.1 billion in consumer spending, 75,000 direct Iowa jobs, $1.7 billion in wages and salaries, and $433 million in state and local tax revenue? Read more at:
http://www.outdoorindustry.org/images/ore_reports/IA-iowa-outdoorrecreationeconomy-oia.pdf.
Iowa State University Report on Economic Value of Outdoor Recreation in Iowa
This 2011 report (60 pages) compares new data to a 2007 baseline study, providing insight into Iowa's interests, participation rates, and economic benefit from outdoor recreation:
http://www.card.iastate.edu/environment/items/DNR-AmenityRevised_9-25-12.pdf.
IWTA "WT Event Planning" Series Now Available as a PDF Document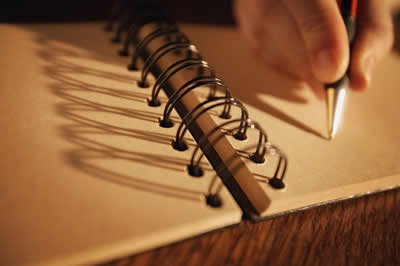 Click on "WT Event Planning" under Quick Links. Articles in the series include:
Planning for Purpose for Successful WT Events.

Building a Checklist for Your WT Event.

Writing the News Release for Your WT Event.

It Ain't Over When It's Over; Extending the Value of Your WT Event.
"Paddling Iowa - A Chronology" Now Available as a PDF Document
Click on "Iowa Paddling Chronology" under Quick Links. This interesting document, originated by Rick Dietz and Central Iowa Paddlers, needs your input-corrections, paddling firsts, new organizations, and significant events. We will update the pdf document prior to each new monthly IWTA Newsletter.
Report: March 3 Lower Des Moines History Event; Navigation Projects of the 1800s
Info from Des Moines River Water Trail website: http://www.desmoinesriverwt.com/index.php?option=com_content&view=article&id=6&Itemid=101.
"The plan, developed in the 1840's, was to build a series of 27 dams and nine locks, along with several canals which would straighten the river and shorten the route. The first seven dams were constructed and at low water levels, remnants of some can still be seen in the river. The project failed for a number of reasons including the expansion of the railroad into Iowa.
"After Dr. Woten's presentation, the audience asked questions and offered their own anecdotes and historic references about the project. Information gleaned from participants will be passed on to Lynn Alex and Cindy Petersen from the University of Iowa Office of the State Archaeologist. Alex and Petersen, along with the Iowa Department of Natural Resources and Pathfinders RC&D, will weave the stories into interpretation along this stretch of the Des Moines River Water Trail.
"The program was the second in a series exploring the history of the Des Moines River from Eldon to Farmington. The last program will be another presentation by Alex and Petersen. The date has not yet been set but will be in spring or early summer of 2013. Anyone interested in being involved in the Des Moines River Water Trail group in Van Buren and Wapello Counties can email Pathfinders RC&D at info@pathfinders.org or call 641-472-6177."
Report: Mar 12 West Nishnabotna River WT Meeting

Article Headline
From Emily Haase:
A West Nishnabotna River Water Trail Meeting was held on March 12th with 16 people in attendance. Zach Kopriva with the Iowa DNR River Programs made the trip from Des Moines to talk to the group about 2 new public river accesses that will be installed in Mills County during the fall of 2013. The accesses will be created by the Conservation Corps of Iowa and will be the first public river accesses in Mills County, the start of developing a water trail extension.
The remainder of the meeting consisted of discussions about the current conditions of the Water Trail in Pottawattamie County and what the stakeholders would like to see in the future. We also covered the topics of future events, future access sites in both Pottawattamie and Mills Counties, and future meetings.
It is easy to stay connected to the West Nishnabotna River Water Trail through a variety of methods including the stakeholder email list and the following online presences:
Facebook: West Nishnabotna River Water Trail; www.facebook.com/NishWaterTrail

Twitter: @NishWaterTrail

Pinterest: NishWaterTrail

Blog: westnishwatertrail.weebly.com
For more information or to be included in future emails contact Emily Haase at the Golden Hills RC&D office at 712.482.3029 or Emily@goldenhillsrcd.org.
Where Is It? Quiz ANSWER



Dave Hillman sent us his photo of the breached dam at Volga City, on the Volga River. It appears that, in the past, there may have been a substantial dam, possibly a mill or power generating turbine, but we have been unable to locate any historical information about this dam. When and why was the dam originally constructed? Was it intentionally removed, or a victim of floods or ice? Does the building in the photo have a purpose? Perhaps some of our readers can satisfy our curiosity?

The Volga River begins in the NW corner of Fayette county, flows through the towns of Fayette and Waudena before entering Clayton County to continue through Volga City and Littleport before joining the Turkey River near Garber and Elkport. Given a sufficient water level, paddlers will enjoy the challenge of sharp turns and short rapids, along with scenic wooded bluffs, limestone outcroppings, and the occasional mid-stream boulder. Nate Hoogeveen's "Paddling Iowa" book outlines 3 sections to consider paddling. You can find camping, hiking, fishing and lake paddling at the Volga River State Recreation Area near Fayette. The Osborne Outdoor Education Center, at the intersection of the Volga River and Highway 13, offers interesting exhibits, a wildflower garden, captive wild animals, and tourism info. http://www.claytoncountyconservation.org/osborne.htm.


Photo by Dave Hillman

What Is It? Quiz ANSWER
The "Guide to Common Trees & Shrubs of Iowa" tells us that the "Honey locust is a hardy, fast-growing tree commonly used as an ornamental tree. Like many other trees native to floodplain terrace settings, honey locusts are tolerant of the stressful conditions related to urban settings. Honey locusts in natural areas are easily recognized by the large, branched spines on the trunk and the zigzag branching pattern. Trees bear large dark brown pods with heavy seed crops occurring every other year."
Why does the honey locust have those large spines, and why do they only go part way up the tree? Scientists believe they are an evolutionary adaptation (now an evolutionary anachronism), protecting the honey locust from ground sloths, mammoths, and other browsing megafauna.
The "American Forests" website explains that:
"If not for the end-Pleistocene extinctions just 13,000 years ago, there would still be another 40 species of North American megafauna. They would include five species of deer or moose, two llamas, a camel, three horses, four ground-sloths ranging from 400 pounds to 3 tons, a 600-pound armadillo, a 2,000-pound turtle-like glyptodont, two ox-like species, a 5-ton mastodon, a 6-ton
woolly mammoth, and a 9-ton Columbian mammoth. Did I mention the 400-pound beaver? Before you jump into your time machine for a true North American safari, be advised that there were also scimitar-cats, American lions, and sabertooths, each as big as or bigger than an African lion. There were three huge bears, including the 1,800-pound giant short-faced bear, the largest mammalian predator that ever walked the Earth."
Are you wondering who could eat an osage orange, or how honey locust or Kentucky coffee tree seeds can escape that impermeable pod? Visit: http://www.americanforests.org/magazine/article/trees-that-miss-the-mammoths/ to learn more.
Photos by Gregg Stark
We Hope That You Are Enjoying the IWTA Newsletter
Our thanks goes to Gerry "Gigs" Rowland for sharing his unique historical observations, experiences, and hopes for our Iowa Water Trails.
Our thanks also goes to Dave Hillman for sharing his Volga City photo for our "Where Is It?" quiz, possibly the most challenging quiz so far. We'd really like to learn more about the history of the Volga City Dam.
The mission of the IWTA is to facilitate the exchange of information, ideas and encouragement among Iowans working to create, enhance, or utilize our water trails. Although we have grown to over 500 subscribers, the success of the IWTA Newsletter will be measured by how much we share, how much we learn, and how much we contribute to improving the Water Trails experience across the state.
We hope that you will continue to share your events, reports, ideas, and suggestions with us at iowawta@gmail.com. Thank you for your continuing support and encouragement.
Ice floes on Cedar River. Gregg Stark photo.
If you are not a subscriber, please click on the "Join Our Mailing List" button to become one. And, we would appreciate your sharing the IWTA Newsletter with your friends via the "Forward this email" or "Share on Social Media" buttons.
Gregg Stark

Editor, Iowa Water Trails Association Newsletter