IWTA
Mid-Month
Reminders
Iowa Water Trails Association
QUICK LINKS































Greetings!

Not everyone has been snoozing the winter away.

March is a transition month, when Mother Nature delivers a weather version of a Whitman Sampler. Maybe Forrest Gump was correct?

During my days as an adult leader with Boy Scout Troop 560, a unit which prides itself on camping every month of the year, one March weekend was often spent lumber-jacking dead pine trees as a service project for Camp Courageous. Nothing says "camping fun" like scrambled eggs congealing on an aluminum plate.

March 20 will be the Vernal Equinox for astronomy buffs, and the First Day of Spring for the rest of us. Some of our migratory songbirds have appeared, early wildflowers are almost due, and any new snowfalls won't last long. If it weren't for spring, there would be even fewer people in Iowa.

We hope that you and your WT will make the most of this leap forward into spring.

This Article Could Be About Your Water Trail Event, Activity, or Program Idea



Information about your Water Trail Events, Activities, Program Ideas, Successes, or Learning Experiences are all valuable to your fellow WT activists. Whether you name them or not, your volunteers deserve recognition for their efforts.




We all like to hear about the wildly successful event, beautiful weather, happy kids, financial donations, media coverage, and how folks are begging you to schedule it again.




On the other hand, we sometimes learn even more when we read about how a WT group adjusted for poor weather, low water level, too few (or too many) participants, presenter no-shows, and other hazards of the trade.




And remember what Mom said: "It's just nice to share."




Let us hear from you at iowawta@gmail.com.




SUP Photo from 2012 Iowa Outdoor Expo by Todd Robertson



Madison County Announces Schedule of 2013 Middle River WT Events

Madison County has announced a schedule of a dozen events, most related to the Middle River WT, including WT maintenance, recreational floats, family hot dog roasts, WT cleanups, fishing, overnights, and full moon paddles.


Most events are free, but registration will assist planning.
Seats Filling Quickly in 2013 IDNR Canoe and Kayak School Classes
The 2013 IDNR Canoe School schedule and registration form are now posted on the IDNR website at http://www.iowadnr.gov/Recreation/CanoeingKayaking/PaddlerResources/InstructionSafety.aspx
Space in these popular classes is limited. The May class is already filled, the June 20-21 class still has openings, and the August kayak class is nearly filled.
Each 2 day class is targeted for a specific group, such as naturalists or trip leaders, and the cost is only $25. Two certified American Canoe Association/IDNR instructors teach the skil
ls to guide a group safely downriver, along with paddling skills to share with your participants. Each class includes classroom learning, flat-water skills, and then moving-water skills on the final day.
Canoe School on the Boone Rive
You will learn a lot and have a blast doing it.
WT Programming Ideas
Kids learning about fish at
2012 Stream Stomp on West Nishnabotna WT.
Photo by Emily Haase.

For the April 1 IWTA Newsletter, we're working on an article about organizing and hosting Outdoor Photography workshops, based on recent very-well-attended events.

You can find ideas for WT programming almost anywhere. If you would send them in, we would gladly share your ideas with other WT supporters.

Please contact us at iowawta@gmail.com.
--April will be national "Frog Month." Better get hopping. (Our apologies;-).)
--April 22 is Earth Day 2012, the annual observance of the first Earth Day in 1970. Join in the celebration, gain some visibility for your WT. http://www.earthday.org/.
--April 26 is Arbor Day, observed annually the last Friday in April. Issue a news release, plant some trees along your WT or at a WT access. http://www.arborday.org/index.cfm.
--May 12 is Mothers Day. Nothing says love like "Mom and a Water Trail."
--June 13 is the submission deadline for State Fair Photography Contest; "Iowa Waterways" is the 2013 Theme Class. Info at:
http://www.iowastatefair.org/downloads/competition/premium-books/2013-photography-theme-class-14.pdf
--May Children's Water Festival in Ankeny reminds us that water safety training is valuable for all ages.
--Local Amateur Photography Clubs can be resources for WT presentations, workshops, and contests.
--Whether spring brings too much or too little, Iowa's water quantity and quality will be topics which draw participants to WT programs.
--Full Moon Schedule 2013:
(Iowa 2013 dates, Central Daylight Savings Time at Cedar Rapids.)
April 25, Thu Sunrise 6:11, Sunset 7:59, Moonrise 8:13
May 24, Fri Sunrise 5:38, Sunset 8:29, Moonrise 8:11
June 23, Sun Sunrise 5:32, Sunset 8:46, Moonrise 8:57
July 22, Mon Sunrise 5:51, Sunset 8:35, Moonrise 8:20
August 20, Tue Sunrise 6:20, Sunset 7:59, Moonrise 7:30
September 19, Thu Sunrise 6:51, Sunset 7:09, Moonrise 7:06
October 18, Fri Sunrise 7:23, Sunset 6:20, Moonrise 6:10
WT Event Planning and Execution Series Now Available as a PDF Document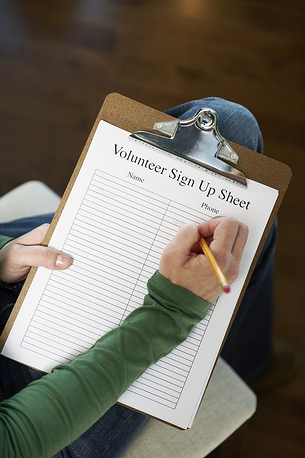 The IWTA Newsletter series about "Planning and Executing your WT Events" is now accessible as a single PDF document. To access the PDF document, click on "WT Event Planning and Execution" under Quick Links.
Articles in the series include:
Planning with Purpose for Successful WT Events.

Building a Checklist for Your WT Event.

Writing a News Release for Your WT Event.

It Ain't Over When It's Over--Extending the Value of Your WT Event.
"Paddling Iowa - A Chronology" Needs Your Input; Now Available as a PDF Document

"Paddling Iowa - A Chronology" is an interesting document that has been floating around for several years, created by the folks at Central Iowa Paddlers, including Rick Dietz.
Unfortunately, the latest entries were in 2008, and we know that a lot of Iowa paddling history has been made since then. We would appreciate your help to identify paddling firsts, new organizations, and significant events which need to be recorded. Some of you with a longer history may be able to help resolve several references which need dates, names, etc. added or verified.
To access the PDF document, click on "Paddling Iowa Chronology" under Quick Links. Email your updates and new items to add to this history of "Paddling Iowa" to iowawta@gmail.com. We will update the PDF document prior to each new monthly IWTA Newsletter.
Reminder re Free Online Paddle Safety Course
With spring arriving this month, the boating season can't be far behind. You may remember that Susan Stocker, IDNR Boating Law Administrator/Education Coordinator, informed us last fall about the NASBLA-approved FREE Paddle Safety Course which her group launched as a free resource for students interested in paddle sports safety.
It's the only course of its kind, teaching basic safety information for paddlers. The mini-course is a great resource for all paddlers, new and experienced. We encourage you to check it out at www.boaterexam.com/paddling or http://www.boaterexam.com/paddling/ (some folks experienced difficulty using one or the other of these links).
Developed by BOATERexam.com, America's leading provider of online boating safety education, the mini-course will guide you through the basic safety information required to safely use a canoe or kayak. The course material covers paddling terminology, equipment, trip planning, marine environment, safe operation, and emergency preparedness. The course was developed according to the National Association of State Boating Law Administrators (NASBLA) Paddlesports Education Standards and is NASBLA approved.
We Hope That You Are Enjoying the IWTA Newsletter
Migratory birds are
starting to move.
Do you have a special spot on your WT (or any WT) that you would like us to highligh
t?
We would really like to hear from you at iowawta@gmail.com
Do you have a photo or information about an interesting riparian animal, plant, or ? th
at you would like to help us feature? Again, we would like to hear from you at iowawta@gmail.com
If you are not a subscriber, please click on the "Join Our Mailing List" button to become one. And, we would appreciate your sharing the IWTA Newsletter with your friends via the "Forward this email" or "Share on Social Media" buttons.
Thank you for your continuing support.
Sincerely,
Gregg Stark

Editor, Iowa Water Trails Association Newsletter