IWTA
Newsletter
Iowa Water Trails Association
QUICK LINKS































Greetings!

Not everyone has been snoozing the winter away.




Congratulations to Cedar Rapids photographer Jessica Rilling, whose "Kayaking at Motor Mill" photo was chosen to grace the cover of the 2013 Iowa Travel Guide. We know that our Water Trails are much more than just paddling, and the photo and Travel Guide help convey a message of adventure, fun, relaxation, history, scenery, and photo opportunities.

Copies of the guide will be available on May 4, when Motor Mill will dedicate the new "old bridge" with VIPs, tours, a canoe float and more; details at

www.motormill.org

March is a transition month, when Mother Nature thinks "Winter or Spring?" is a multiple choice question. Astronomers hold to the belief that spring officially arrives on March 20, no matter whether the weather looks like lambs or lions.

Remember to set your clocks ahead on March 10.

We hope that you and your WT will make the most of this leap forward into spring.

Where Is It? Quiz




Where Is It?

Make your best guess, then click on





What Is It? Quiz



Make your best guess, then click on



What Water Trail Means in an Okee Dokee Brothers Song
Certified Okee Dokee!
The song "Can You Canoe?" helped earn the Minneapolis-based Okee Dokee Brothers a 2013 Grammy for Best Children's Album (contains both cd and dvd). Kids of all ages can hear our pickin' and paddlin' friends Joe and Justin sing the song at
http://www.youtube.com/watch?feature=player_embedded&v=MRge0RCBWSk
or watch a video trailer of their Mississippi River adventure at
http://www.okeedokee.org/index.html
While we might quibble over "paddling with an oar," the words and melody convey the spirit of friendship, simplicity, and being-in-the-moment to be found along our water trails.
"Can You Canoe?"
We don't need a motor, we don't need a sail
We don't need no fins or gills, and we don't need a tail
Let's just keep it simple, we'll each get an oar
Paddle out to no man's lake and float till we can't no more
Chorus:
Can you canoe on a little boat built for two?
Can you canoe? I'll be your captain and your crew
Can you canoe if there's nothing better to do?
I wanna float down a river with you.
We don't need no outlets, we don't need no wires
Primetime entertainment will be lightnin' bugs and fires
Lets just keep it simple, unplugged and outside
Sound waves on the water don't need to be amplified

I'll take the bow brother, you can take the stern
I'll move us forward, while you choose when to turn
Let's just keep it simple, we all need a friend
In this current moment instead of lookin' around the bend
Mar 3 History on Lower Des Moines River: Navigation Improvement Project of 1800s
The public is invited to a Water Trail Special Event at 2:00 pm on Sunday March 3, 2013 at the Bonaparte Opera House, to hear historian Dr. Rick Woten, of William Penn University, trace the story of efforts to enable commercial navigation of the Des Moines River from the Mississippi to the city of Des Moines. Please join us, as Dr. Woten recounts this tale of public controversy, litigation, and political bickering.

Even today, the Des Moines River exhibits traces of plans for a grand project to build a navigation system from the Mississippi River to the convergence with the Raccoon River in Des Moines. Saddled by controversies arising from an ambiguous land grant, adversarial titles, and the arrival of railroads, the idea of a navigable Des Moines River, serving as a great thoroughfare for the transportation of Midwestern produce, was never realized.

This program is the second in a series of talks on the history of the Des Moines River in southeast Iowa and is cosponsored by Pathfinders RC&D and the Iowa Department of Natural Resources.

There is no fee, but preregistration is requested for this event.

Click on the link below to register online.

http://events.constantcontact.com/register/event?llr=oqgqe6jab&oeidk=a07e6z1r9my0fe0e91a

After March 1, phone 641-472-6177.


Mar 12 West Nishnabotna Stakeholder Meeting in Macedonia
Golden Hills Resource Conservation & Development, along with the Iowa Department of Natural Resources River Programs, invite citizens, local businesses, landowners, and City/County officials to take part in a public input session for the future of 2 public river accesses in Mills County along with discussion of the future visioning plan for the currently designated water trail in Pottawattamie County.
Stakeholders of the West Nishnabotna River Water Trail will be the voice of the river. They will make decisions and help with community outreach projects, river events, signage inventory, river upkeep and much more.
Participants are to meet at the Macedonia City Hall on Tuesday March 12th at 5:30 pm for an informational meeting. Please join us in this exciting new process that we hope will result in improved services for our communities and businesses.
If you have questions or need more information, please contact Emily Haase at Golden Hills RC&D at (712) 482-3029 or Emily@goldenhillsrcd.org
Madison County Announces Schedule of 2013 Middle River WT Events

Madison County has announced a schedule of a dozen events, most related to the Middle River WT, including WT maintenance, recreational floats, family hot dog roasts, WT cleanups, fishing, overnights, and full moon paddles.


Most events are free, but registration will assist planning.
Seats Filling Quickly in 2013 IDNR Canoe and Kayak School Classes
The 2013 IDNR Canoe School schedule and registration form are now posted on the IDNR website at http://www.iowadnr.gov/Recreation/CanoeingKayaking/PaddlerResources/InstructionSafety.aspx
Space in these popular classes is limited. The May class is already filled, the June 20-21 class still has openings, and the August kayak class is nearly filled.
Each 2 day class is targeted for a specific group, such as naturalists or trip leaders, and the cost is only $25. Two certified American Canoe Association/IDNR instructors teach the skil
ls to guide a group safely downriver, along with paddling skills to share with your participants. Each class includes classroom learning, flat-water skills, and then moving-water skills on the final day.
Canoe School on the Boone Rive
You will learn a lot and have a blast doing it.
WT Programming Ideas
You can find ideas for WT programming almost anywhere. If you would send them in, we would gladly share your ideas with other WT supporters. Contact us at iowawta@gmail.com.
--April will be national "Frog Month." Better get hopping. (Our apologies;-).)
--April 22 is Earth Day 2012, the annual observance of the first Earth Day in 1970. Join in the celebration, gain some visibility for your WT. http://www.earthday.org/.
--April 26 is Arbor Day, observed annually the last Friday in April. Issue a news release, plant some trees along your WT or at a WT access. http://www.arborday.org/index.cfm.
--May 12 is Mothers Day. Nothing says love like "Mom and a Water Trail."
--June 13 is the submission deadline for State Fair Photography Contest; "Iowa Waterways" is the 2013 Theme Class. Info at:
http://www.iowastatefair.org/downloads/competition/premium-books/2013-photography-theme-class-14.pdf
--May Children's Water Festival in Ankeny reminds us that water safety training is valuable for all ages.
--Local Amateur Photography Clubs can be resources for WT presentations, workshops, and contests.
--Whether spring brings too much or too little, Iowa's water quantity and quality will be topics which draw participants to WT programs.
--Full Moon Schedule 2013:
(Iowa 2013 dates, Central Daylight Savings Time at Cedar Rapids.)
April 25, Thu Sunrise 6:11, Sunset 7:59, Moonrise 8:13
May 24, Fri Sunrise 5:38, Sunset 8:29, Moonrise 8:11
June 23, Sun Sunrise 5:32, Sunset 8:46, Moonrise 8:57
July 22, Mon Sunrise 5:51, Sunset 8:35, Moonrise 8:20
August 20, Tue Sunrise 6:20, Sunset 7:59, Moonrise 7:30
September 19, Thu Sunrise 6:51, Sunset 7:09, Moonrise 7:06
October 18, Fri Sunrise 7:23, Sunset 6:20, Moonrise 6:10
WT Event Planning and Execution Series Now Available as a PDF Document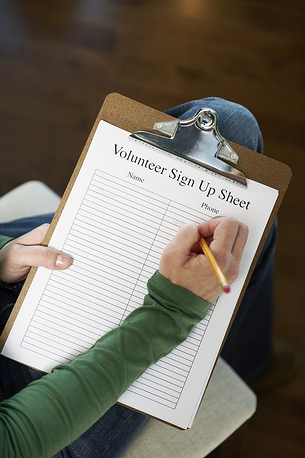 The IWTA Newsletter series about "Planning and Executing your WT Events" is now accessible as a single PDF document. To access the PDF document, click on "WT Event Planning and Execution" under Quick Links.
Articles in the series include:
Planning with Purpose for Successful WT Events.

Building a Checklist for Your WT Event.

Writing a News Release for Your WT Event.

It Ain't Over When It's Over--Extending the Value of Your WT Event.
"Paddling Iowa - A Chronology" Needs Your Input; Now Available as a PDF Document

"Paddling Iowa - A Chronology" is an interesting document that has been floating around for several years, created by the folks at Central Iowa Paddlers, including Rick Dietz.
Unfortunately, the latest entries were in 2008, and we know that a lot of Iowa paddling history has been made since then. We would appreciate your help to identify paddling firsts, new organizations, and significant events which need to be recorded. Some of you with a longer history may be able to help resolve several references which need dates, names, etc. added or verified.
To access the PDF document, click on "Paddling Iowa Chronology" under Quick Links. Email your updates and new items to add to this history of "Paddling Iowa" to iowawta@gmail.com. We will update the PDF document prior to each new monthly IWTA Newsletter.
Reminder re Free Online Paddle Safety Course
With spring arriving this month, the boating season can't be far behind. You may remember that Susan Stocker, IDNR Boating Law Administrator/Education Coordinator, informed us last fall about the NASBLA-approved FREE Paddle Safety Course which her group launched as a free resource for students interested in paddle sports safety.
It's the only course of its kind, teaching basic safety information for paddlers. The mini-course is a great resource for all paddlers, new and experienced. We encourage you to check it out at www.boaterexam.com/paddling or http://www.boaterexam.com/paddling/ (some folks experienced difficulty using one or the other of these links).
Developed by BOATERexam.com, America's leading provider of online boating safety education, the mini-course will guide you through the basic safety information required to safely use a canoe or kayak. The course material covers paddling terminology, equipment, trip planning, marine environment, safe operation, and emergency preparedness. The course was developed according to the National Association of State Boating Law Administrators (NASBLA) Paddlesports Education Standards and is NASBLA approved.
Report on Feb 20 DNR Livery/Outfitter Training Class
Iowa DNR River Programs Outreach Coordinator Todd Robertson reports that the Feb 20 Outfitter Training Class at Pinicon Ridge in Eastern Iowa "was a complete and full-blown success." The dozen participants included livery owners and staff. The participants' positive class evaluations noted the value of the information delivered and their intent to apply it to their daily operations.
Participants also indicated that they were strongly in favor of working more together with the DNR and each other to control bad behavior and make good stewards out of their customers. DNR representatives indicated that, while no additional outfitter classes are currently scheduled, they looked forward to continuing to work cooperatively with livery owners for the benefit of the businesses and the environment.
For more info on this class, or future classes, email Todd Robertson todd.robertson@dnr.iowa.gov
This Article Could Be About Your Water Trail Event, Activity, or Program Idea
Information about your Water Trail Events, Activities, Program Ideas, Successes, or Learning Experiences are all valuable to your fellow WT activists. Your volunteers deserve some recognition. And, "It's just nice to share."
Let us hear from you at iowawta@gmail.com.
SUP Photo from 2012 Iowa Outdoor Expo by Todd Robertson
Where Is It? Quiz ANSWER
Roseman Bridge & Access on Middle River WT.
Madison County Conservation Director Jim Liechty submitted this idea, and the photos were taken by his wife, Carol.
It's the Roseman Bridge, located near the midpoint of the 45 mile Middle River WT through Adair and Madison Counties. Jim and Carol caught our attention with the historic covered bridge, colorful boats, and unusually clear water. Roseman is one of the "Bridges of Madison County" made famous in Robert Waller's book and the movie starring Meryl Streep and Clint Eastwood.
The trail begins in eastern Adair County at Middle River Forest County Park, twists and turns its way downstream, currently ending at the historic Holliwell Covered Bridge 3 ½ miles southeast of Winterset. All the seven carry-down accesses, and routes to the accesses, are marked by signs which correlate to river mile markers on the WT map.
The Middle River is a small, windy stream, bordered by scenic bluffs and woods, with a variety of water birds and other wildlife. Chutes, ledges, and the occasional downed tree make paddling moderately challenging with sufficient water, but the stream is often not floatable by late summer.
Paddlers below Roseman Bridge on the Middle River WT.
Pammel State Park, created in 1930, is located around mile marker 60. The book, "Paddling Iowa: 128 Outstanding Journeys by Canoe and Kayak," by Nate Hoogeveen, describes the "Pammel Loop" on page 107: "For paddlers, this creates a unique 1.9-mile paddling loop. Put in below the ford and wind past meadows and woods and over rock riffles. Past the first bridge, take out by the culvert on the right, and hike through the tunnel to your vehicle."
Find more info and maps of the Middle River WT at http://www.madisoncountyparks.org/index.php?option=com_content&view=category&id=51&Itemid=65
Photos by Carol Liechty
What Is It? Quiz ANSWER
Our IWTA Newsletter mascot is the belted kingfisher.
Before embarking on this IWTA Newsletter venture, we polled a few naturalists about the riparian environment, asking them, "What 'says' Iowa Water Trail?" Among the responses were cottonwood and willow trees, fish, frogs, and a variety of water birds. Fish didn't exude personality. Frogs were already adopted by the younger set, and may face an uncertain future. The blue heron was distinctive and certainly visible along our water trails, but already employed by many other groups. The green heron was an interesting possibility, but a very shy bird to be doing PR work.
Photo by Nick Chill on Cornell "All About Birds" website.
When we considered the belted kingfisher, we found a candidate who in
habits
streams and lakes across Iowa, tends to patrol a section of water and immediate bank vegetation, nests in earthen stream banks, and feeds primarily on fish or crayfish in the stream. His stocky body, large head, thick bill, and shaggy crest project personality and attitude. His habit is to perch or hover over water, then dive in. When we learned that he preferred unclouded water, it was a done deal.
"He" is a "she." The female belted kingfisher is the more colorful of the pair, unusual in the bird world, and that chestnut band earned her the photo assignment.
Kingfisher numbers are stable, relatively unaffected by environmental contaminants, probably because they eat small prey which are lower on the food chain. We're looking forward to a long association without any talk of endangered species.
Learn the sounds of the belted kingfisher: http://www.allaboutbirds.org/guide/belted_kingfisher/sounds
Watch a diving kingfisher: http://www.arkive.org/kingfisher/alcedo-atthis/video-08a.html#text=All
We Hope That You Are Enjoying the IWTA Newsletter
Special thanks to Jim and Carol Liechty for providing this month's Where Is It? Quiz material.
Do you have a special spot on your WT that you would like us to highlight? We would really like to hear from you. iowawta@gmail.com
Are these runs about over
for the season?
Do you have a photo or information about an interesting riparian animal, plant, or ? th
at you would like to help us feature? Again, we would like to hear from you. iowawta@gmail.com
If you are not a subscriber, please click on the "Join Our Mailing List" button to become one. And, we would appreciate your sharing the IWTA Newsletter with your friends via the "Forward this email" or "Share on Social Media" buttons.
Thank you for your continuing support.
Sincerely,
Gregg Stark

Editor, Iowa Water Trails Association Newsletter