IWTA
Newsletter
Iowa Water Trails Association
QUICK LINKS

























Greetings!

Welcome to a New Year and a New IWTA Newsletter Feature.

We're starting a new monthly feature with this issue, and it will rely almost exclusively on you, our IWTA subscribers. The new "Where Is It?" Quiz will display your photos from somewhere along our many miles of Iowa Water Trails. We hope to include a wide variety of subjects, but we want to focus on the unusual. What makes your WT "unique and interesting?" That could include an iconic view, an historical site, an odd geologic feature, or something else you consider noteworthy about your favorite WT.

This issue's inaugural "Where Is It?" Quiz subject may not be particularly challenging for many Iowa paddlers, but it is an excellent photo and example of identifying something unique about your WT, and using it to increase public awareness and interest.

So, we're looking for a photo or two (jpg format preferred), the photographer's name, a couple of paragraphs about the photo subject, a couple of paragraphs about your WT, and a link to related websites or other contact info.

We hope that you and your WT will make the most of this new feature and the opportunity to promote your WT.




Where Is It? Quiz



If you have floated this stretch of WT, you will immediately recognize this view. If you do not, you should plan a visit in 2013.

Where Is It?

Make your best guess, then click on




What Is It? Quiz



No leaves? No fruit?

No problem.

Distinctive bark helps us identify this tree, even during the winter months.

What Is It?

Make your best guess, then click on

What "Water Trail" Means to Jeff White
Jeff White is a professional geologist who works in the UST Section of the Iowa DNR. Weather permitting, he rides his bicycle every day, paddles his canoe weekly, and backpacks a couple of times a year. Jeff does a lot of volunteer trail work and says he enjoys "what I call expedition canoeing as well as just splashing around."
Designate the Skunk!
When I heard John Wenck of DNR Water Trails say that local organizers were going to make the South Skunk in Story County a Designated Water Trail, my initial reaction was, "I've been paddling the Skunk for 20 years! It's ALREADY a water trail!"
I soon realized that being a designated trail isn't the important part. The process of designation brings people together to communicate and address problems. For example, we share some things with other Iowa rivers, including:
landowners who are concerned about trespass, destruction of private property, and liability;

the uninformed and uncaring who dump junk and tires in the river;

thoughtless tubers who toss thousands of empty beer cans and bottles; and

downed trees, snags, and strainers that present ongoing hazards to paddlers and tubers.
Working together to address these and other problems is what the Water Trails designation is all about. The Skunk isn't a designated water trail yet, but you can keep up with our journey at designatetheskunk.org.
About "The Skunks"
Skunk River Paddlers (SRP) is a group of kayakers, canoeists, and stand-up paddlers who show up at the lake at Ada Hayden Heritage Park north of Ames on Wednesday evenings between Memorial Day and Labor Day. Actually, depending on the weather, we stretch the season around these dates, so if you're interested in a paddle in good company head for the lake and you'll probably find some of us on the water. We're on the water until dark when we beach our boats and gather for potluck snacks and beverages and to eat cheezballs, share water and fish tales, and plan events.
SRP also holds seasonal and annual activities such as cleanups of the Skunk and her tributaries; Waffle Paddles in December and Pancake Paddles in March; annual camping/paddling trips; safety boating at triathlons and other sporting activities; fun floats down the Skunk; and associated hiking and biking jaunts.
We don't have dues and we're not long on organization, but we have good friends, good times, and the Skunk River Paddlers website where you can find information about what we we've done and what we're planning to do.
Winter in Iowa is "Showtime." Will Your WT Be Playing?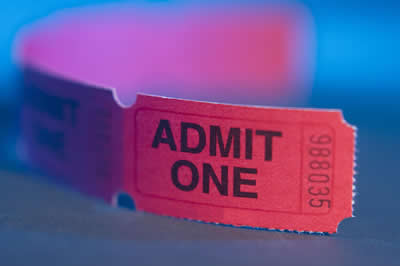 Outdoor and paddling shows will begin this month and continue into spring. Are you prepared to promote your WT? Do you have a basic photo display? Maps and brochures? Volunteers? Have you offered to do a short presentation about your developing or completed WT? We hope that you and your WT will make the most of this "promotional" season.
Here are a few local and regional outdoor shows we have identified, but we would appreciate hearing from you about others, particularly those being held within Iowa:
January 26; Indian Creek Nature Center "6th Annual Paddle Day," Cedar Rapids, Noon-4:30 pm; featuring presentations re Iowa Mussels, Charles City Whitewater, Urban Watersport Opportunities, Lessons-learned in Developing Water Trails; presentations, exhibits, door prizes; cosponsored by Seatasea & SIW. http://www.indiancreeknaturecenter.org/
February 8-10; Iowa Paddle & Pedal Expo at CanoeSport Outfitters, Indianola. Informative exhibits, entertaining presentations, factory reps, show specials; http://www.canoesportoutfitters.com.
February 8-10, Cedar Rapids Sports Show, Hawkeye Downs, Cedar Rapids. http://www.iowashows.com/Shows/index.cfm?Link_ID=68
March 8-10; Canoecopia at Rutabaga in Madison, WI. World's largest paddling sports show; http://www.canoecopia.com/canoecopia/page.asp?pgid=1001.
April 21; Jones County Pancake Fundraiser & Earth Day Fair in Anamosa, 8:00 am-1:00 pm, exhibits, food, Lawrence Community Center, Anamosa.
April 26-28; Outdoor Adventure Expo at Midwest Mountaineering in Twin Cities, MN. http://www.midwestmtn.com/
Feb 20 IDNR Livery Training Class at Pinicon Ridge
The Iowa Department of Natural Resources will be conducting a training class for livery/outfitters on Wednesday, February 20th, 2013. The location will be at Pinicon Ridge Park near Central City, just north of Cedar Rapids. The class will be a one-day training session with approximate hours of 10 a.m. to 3 p.m. Goals will include understanding river management and developing risk management plans, and participants will receive updates on rule and regulation changes.
Iowa now doubles the national average for paddlers on the water at 12% of the population, and new paddlers are coming on board, seeking outfitters to help plan their day/weekend. Make sure your livery service is up-to-date on knowledge and information. The class will be taught by IDNR River Programs Director, Nate Hoogeveen, and Outreach Coordinator, Todd Robertson. Both are certified paddling instructors through the American Canoe Association.
A complete description and registration form will soon be available on the IDNR website at http://www.iowadnr.gov/Recreation/CanoeingKayaking.aspx. Until then, please email todd.robertson@dnr.iowa.gov to sign up. There is no fee. The class size is limited, so sign up today!
Registration Open for 2013 IDNR Canoe School Classes
The 2013 IDNR Canoe School schedule and registration form are now available on the IDNR website. These have been very popular events, and space in these classes will be limited, so you are advised to register ASAP. http://www.iowadnr.gov/Recreation/CanoeingKayaking.aspx
Canoe School on the Boone River
Each 2 day canoe class is targeted for specific groups,
such as naturalists, trip leaders, outfitters, etc. and the cost is only $25.
Two certified American Canoe Association/IDNR instructors teach the skills to guide a group safely downriver, along with paddling skills to share with your participants. Each class includes classroom learning, flat-water skills, and then moving-water skills on the final day. You will learn a lot and have a blast doing it.
Contact instructor Todd Robertson with any questions: todd.robertson@dnr.iowa.gov or 515-979-9538.
Photo by Todd Robertson
IDNR WT Coordinator John Wenck Looks Back at 2012 and Ahead to 2013
John Wenck sets an example for dedication and safety
while paddling on New Years Day, January 1, 2013.
Photo by Diane Michaud Lowrey.
From John Wenck, Water Trails Coordinator, IDNR River Programs:
Happy New Year! I sure hope everyone had a nice holiday season. If the snow keeps falling, we'll likely have some water to paddle this coming season.
Last year was a busy and productive year for Iowa water trails. We dedicated two new water trails: Lizard Creek in Webster County, and the Dubuque Water Trail along the Mississippi River, which includes a portion of Catfish Creek. Both dedication ceremonies were well-attended events. Luke Wright and Zach Kopriva completed a dozen projects on water trails last year, ranging from sign installations to access design and construction.
In an effort to bring existing water trails up to date with the new standards outlined in the publication Developing Water Trails in Iowa, we've completed quite a few signage plans and have begun ordering signs that will be installed later this year. We have also started inventorying all the accesses along water trails using hand-held data collectors. The information we are collecting helps us identify current needs, and will also be useful for planning future projects.
The statewide planning process (completed in 2010) identified the need for greater engagement with the community, landowners, land managers, and law enforcement. Last year we partnered with several planning entities to re-engage with a few of our existing water trail projects in an effort to do just that. In all of these instances we invited landowners to share their thoughts and concerns. Two landowner meetings attracted nearly 100 participants. It became apparent very early last year that river use has not only significantly increased across the state, but with it so too have problems related to river use.
Landowners listed a litany of incidents, which included (to name a few) increased litter, trespass, theft, nudity, foul language, emergency vehicles having to access their property to rescue river users due to alcohol related incidents, total disrespect for the river and their property, etc. Most landowners care not just about their property, but also about how the rivers are being treated. Many don't want a local water trail because they believe that it will promote increased river use and therefore, increased problems.
It saddens us at the DNR to hear these reports from landowners, but after repeatedly hearing the same things at different landowner meetings, I began to understand why many of them are opposed to water trail development. It also encourages us to work toward solutions to address these problems. As a result of our meetings with landowners across the state, we have made it a priority this year to specifically address some their complaints.
As we continue to re-engage and re-invest in our existing water trail projects this coming year, be looking for ways that you can assist the local efforts across the state. Beginning as early as March, but even more so after May, there will be multiple opportunities to participate in educational events along our water trails. Please attend and help energize the effort. These events will be well communicated in advance.
There is also a need for water trail supporters to join steering committees, lead paddle events, provide safety information, and just help out wherever you can. Together, we can join the movement to take back our rivers from those who disrespect them, and at the same time show landowners that a water trail creates opportunities for much more than just increasing use on our waterways.
If you have specific questions about our the water trails program, or you wish to become more involved in projects, please contact Todd or me at:
Todd Robertson (Water Trails Outreach Coordinator) todd.robertson@dnr.iowa.gov (515-979-9538)
John Wenck (Water Trails Coordinator) john.wenck@dnr.iowa.gov (515-281-8085)
We wish you all the best in the coming year! Thanks for supporting water trails in Iowa!
Bur Oak Reference Books and Bur Oak Guides On Sale

The University of Iowa Press book sale continues, including many items from the Bur Oak Books and Bur Oak Guides, along with some coffee table volumes, but the sale will end Jan 15. The list includes many of the popular "In Your Pocket" guides, wildlife reference books, Iowa natural resource reviews, and some beautiful photo collections of Iowa native plants and animals by Iowa photographers.
To take advantage of the special offers, go to the U of I Press website, visit the sale page, and use promo code MERRY12 (case sensitive).
http://www.uiowapress.org/search/browse-series/index.html
http://www.uiowapress.org/sale-books
Writing the News Release For Your WT Event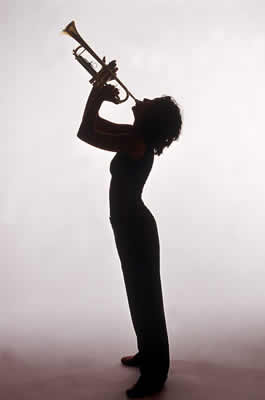 Now that you have completed planning for your next successful WT event, and built a checklist for executing that event, you need to attract participants to your event. In addition to your in-house newsletter and email list, and whatever paid advertising you can afford, you will want to utilize the power and reach of any available media (newspapers, radio, television, newsletters, blogs, public calendars, etc.) through the process of public relations.
While many of you, our valued subscribers, have experience and expertise in the natural sciences, environmental issues, natural resource conservation, or youth education, you may find the idea of writing a news release somewhat daunting, and your budget does not include a public relations staff member. Take a deep breath and relax. Save the complex sentences, obscure words and lyrical prose for your memoirs. A news release is a very simple, direct form of communication, where short sentences and short paragraphs are deeply appreciated. Follow a few simple guidelines for form and format, and you can become a good friend of your local media.
Remember: You want to share your event information and recruit participants; the local media wants your event information to inform and entertain their audiences. A good news release can help accomplish both goals, one of those rare "win-win" situations.
Concept of News and News Releases
Whether something is news is in the eyes of the beholder, and in this case, those eyes belong to the reporters and editors. Most WT events will be considered news-worthy, at some level, because they involve people doing something which is somewhat unusual, and are not strictly a commercial activity. Depending on the scale of the event and the scale of the media, your news release may become a simple calendar item, or hopefully a "news story" written by a reporter. Your news release also has the potential to prompt an in-depth "feature story" about the event, the topic, or a key person. A feature story is more likely if the reporter has enough lead time, and if you are prepared to assist with additional resource information and referrals.
Advance Work
At a minimum, you will need an accurate list of email addresses for local newspapers, radio stations, and TV stations, but it may also be appropriate to distribute your news release to area schools, government agencies, nonprofit organizations, etc. These addresses are usually listed on the "Contact Us" page of the business' or organization's website, but you may also have to make a few phone calls. In the rare case where where one of your media outlets still performs copy/paste with adhesive, simply print out your news release, then deliver it via postal mail or hand-carry.
Building rapport with specific reporters or editors can be beneficial, but be aware that media folks frequently change positions, and their email addresses may become dead ends.
For some larger events, one or more media institutions may become a co-sponsor. Enter such an arrangement with a clear understanding of the benefits of more free publicity as well as any constraints on utilizing other media.
Determine the longest amount of lead time any of the media may need, but be sure to share the news release with all media representatives at the same time. Each type of media may run the story at a different time, but you will not be accused of playing favorites.
Before you prepare the news release, ensure that you have consent and commitment from anyone who will be cited as a presenter, discussion leader, subject matter expert, or contact person.
Writing the News Release
The format of a news release will generally include the following elements, each separated by a blank line:
Organization Identification. Include the name of the organization, address, website link, phone number (the organization letterhead and/or logo, if available, often provides this with a professional appearance).
Header Section, with lines for "NEWS RELEASE," "FOR IMMEDIATE RELEASE" (all caps); and contact person, phone number(s), and email address.
News Release Title, or Headline, (capitalize first letter of each word, can be bold and slightly larger type size than balance of news release). "Marketeers" are always searching for the perfect "pithy" title--short enough to be read, but interesting enough to grab your attention. The title may be easier to write after you have completed your news release, and is often created from key action words in the body of the release. Add another line with a secondary title only if appropriate.
Dateline, example: Dateline Marion, IA (Jan. 2, 2013) -
News Release Body, (beginning on the same line as, and immediately following, the Dateline). The body should be written in the third person and "inverted pyramid" style, where the most important information is provided first. This allows the reporter or editor to quickly decide if your event is newsworthy, and assign it to the appropriate reporter. It also helps you ensure that critical details of your event will be included in the final article, read by the casual reader, and not lost if there is a last minute space or time constraint.
The first paragraph should consist of 3 or 4 direct, concise sentences which clearly communicate the "5 Ws and one H:"
Who is sponsoring or leading the event?

What is the news? (Probably sponsoring or presenting an event.)

When will the event occur?

Where will the event occur?

Why is this news important, or of interest?

How will the event transpire? (Presenters, demonstrations, workshops, participation, discussions, hands-on activities, web-link?)
The second paragraph should provide more information about the topic to be covered, qualifications of presenters or leaders (generally info to encourage people to participate). For a complex or extended event, this section may have to be broken into two or more paragraphs.
A third paragraph may be needed to clarify information about food, parking, accessibility, timelines, or any items which participants should bring to the event (generally info helpful for those who will attend).
About (Your Organization), also referred to as (Organization) Profile or (Organization) At A Glance. This short paragraph should include your organization name, purpose, publics or areas served, length of service, and the url of your website. Once developed, this piece of "boilerplate" may be used over and over. You may already be using one of these on your brochures or pamphlets.
Note attachments, such as photos, with title/description and photographer name.
Signal The End. A journalistic standard, three hash marks (###) centered directly underneath the last line, signals the end of your news release.
Miscellaneous Suggestions, Cautions, and Concerns
Read or listen to similar items as communicated by your local media. When your news release is used almost verbatim, you will know that you "have it right."

Beware the risks of using "copy/paste." A news release template, with no specific dates, times, locations or names, will help avoid the risks to accuracy inherent in modifying a previous news release.

Choose a basic font, 11 pt type, and minimize the use of all caps, bold, underlining, and italics. Avoid using the ampersand (&) or contractions. You do not want to create extra work for the reporter/editor.

Write the news release in the third person (he, she, they). Save the "I, me, we" for quotes or emails sent directly to your organization members.

Ensure that you have used simple sentences, and eliminated unnecessary words.

Include sufficient "facts" to help define your writing as news, not just opinion.

Add interest with a short quote from a presenter or other key person. Confirm the quote before including.

Provide one or two photos, if available, jpg format generally preferred. Reporters and editors appreciate photos, especially if they support your news. Include a title/description,the names of identifiable people, and photographer credit.

Provide appropriate website links, but include the complete url, not just an embedded link, so a printed copy of your news release will still convey a working link.

Proofread the W and H items with special care. Then, proofread for spelling of names, missing words, duplicate words, punctuation, awkward phrasing, and undefined acronyms. Then, proofread the W and H items again!

Our brain works against us when proofreading our own writing. A fresh pair of eyes, and a brain unencumbered by "what you intended to write," may be more likely to identify an obvious error.
Follow Up and Follow Through
Before you send out your news release, your contact person(s) or presenters should be prepared to answer follow-up questions. Local media may simply want someone to restate part of what is in your news release so they can use it as a quote. Radio reporters may want to enliven their report with the recorded voice of an event leader or presenter. TV reporters may also want to include short interviews, and they always appreciate an appropriate backdrop of the event site, related display items, etc.

At this point, you may have a lot of time, energy, and personal interest invested in your event, but please consider that any telephone or email follow-up to your news release should be approached as making a "courtesy contact," not hounding a reporter to help promote your event. Ensure that your news release has had several days to arrive and be routed, sorted, and prioritized before offering further assistance.

Depending on other newsworthy events (or lack thereof) reporters may show up at your event with little or no warning. Having a person and area tentatively identified for an interview will help minimize the disturbance of your event for the "paying customers," while promoting good media relations.

We will discuss the "follow-up news release" in a future article.
Example WT Event News Release
ABC Water Trail Association
1234 Main Street, Anytown, IA 5xxxx
Website: www.abcwatertrail.com
555-123-4567 Office 555-123-8901 Cell
NEWS RELEASE
FOR IMMEDIATE RELEASE
Contact: Sue Jones
555-123-4567 Office
Email: Sue.jones@abcwatertrail.org
Excavate History Along The ABC Water Trail
Dateline Anytown, IA (May 1, 2013) - The ABC Water Trail Association will sponsor a hands-on exploration of local history at the site of an 1880's blacksmith shop in Johnson's Mill Park on Saturday, June 1. Participants will learn how to grid-map an archaeological site, select appropriate hand tools, excavate and sort materials, and identify found items. The 9:00 am-4:00 pm work session will be led by University of Iowa archaeologist Bob Smith. This event is free, but space and tools are limited, so advance registration is required. Register online at www.abcwatertrail.com.
Archaeologist Bob Smith will be leading an archaeological assessment of the entire Johnson's Mill site beginning in the fall of 2013, sponsored by the XYZ County Historical Society, XYZ County Conservation Board, and the Office of the Iowa State Archaeologist. Smith stated, "The 1880's blacksmith shop is believed to have been destroyed by fire in 1901, and a corner of the site was disturbed by road construction in the park around 1940, but I believe that participants will still discover iron tools and other interesting items during our excavation." Any items found at the site will be retained by the XYZ County Historical Society for eventual public display.
Participants should meet at the picnic shelter just east of the main parking lot by 9:00 am for sign-in and orientation. The excavation activities are suitable for those aged 10 and above, and many will be accessible for those with limited mobility. Participants should bring gloves, a hat, sunscreen, and their own snacks. Drinking water and lunches will be donated by the XYZ Grocery.
About the ABC Water Trail Association: The ABC Water Trail Association was founded in 2008 to create a water trail on the ABC River through XYZ County. Upon completion of numerous access improvements, construction of two new accesses, development of interpretive materials, and installation of river and land signage, the trail received IDNR designation in 2011. The 100+ members of the ABC Water Trail Association continue to maintain, improve, and publicize the trail, as well as organizing events to promote a better understanding of the ABC River valley's history, culture, and natural environment.
Attachment: Digital photo of Archaeologist Bob Smith, by Bob Smith.
###
This is the third article in an IWTA Newsletter series about planning and executing your WT Events. Articles in the series include:
November 2012: Planning for Purpose for Successful WT Events.
December 2012: Building a Checklist for Your WT Event.
January 2013: Writing the News Release for Your WT Event.
February 2013: It Ain't Over When It's Over; Extending the Value of Your WT Event.
Report on Dec 7 Raccoon Watershed and WT Meeting
Pausing along the Raccoon River
From Mike Delaney:
The RRWA held its December meeting at the Hotel Pattee in Perry, Iowa on December 7 and 8. Thirty people attended a showing of "America's Darling" on Friday evening, followed by a wine and cheese reception. Ten members took advantage of special rates and enjoyed an overnight stay at the historic hotel.
On Saturday morning, 11 board members and 4 guests met to discuss policy issues and upcoming events, such as:
The "Life in the Raccoon River: Soil Ecology" conference to be held at Drake University March 2.

A grant for Benthic Macro Invertebrate Research in the Raccoon next summer.

Support for the Iowa Rivers Revival lobbying and legislative reception.
Twenty people attended the general meeting. Sandy Sommers reported on a short history and compilation of documents concerning the Citizens United to Save the Valley's successful campaign to stop the Army Corps of Engineers from damming the Raccoon River in the late 60s. Susan Heathcote of the Iowa Environmental Council reported on the Iowa Nutrient Plan and strategies to reduce nutrient pollution. RRWA membership was reported at 282 as of the end of 2012. The RRWA will prepare and host a website for any watershed organization that is organizing. Contact: mikedelaney1@mac.com
More info about the North Raccoon River WT can be found at
http://www.northraccoon.org/North_Raccoon/Raccoon_River_Watershed.html.
Photo courtesy Mike Delaney
A Rough Planning Calendar for 2013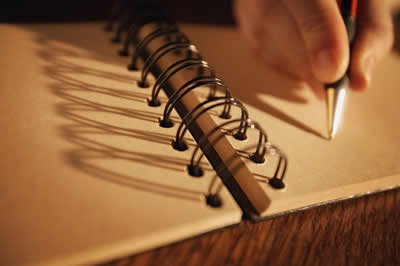 They may be dates to embrace, dates to ignore, or dates to avoid, but here are a few dates you may want to note as you plan your WT events for 2013:



January 14; Iowa Legislative Session Opens; (per diem expenses end May 3).

January 26; Indian Creek Nature Center "6th Annual Paddle Day," Cedar Rapids, Noon-4:30 pm; featuring Iowa Mussels, Charles City Whitewater, Urban Watersport Opportunities, Lessons-learned in Developing Water Trails; cosponsored by Seatasea & SIW. www.indiancreeknaturecenter.org/.

February 2; Groundhog Day.

February 3; NFL Super Bowl.

February 4; Iowa Rivers Revival Legislative Reception at Des Moines; 5:00-7:00 pm at Noodle Zoo, http://www.iowarivers.org.

February 9; Nick's Pre-Expo Buffet Breakfast at Prairie Meadows in Altoona, 7:00 am, annual gathering of old and new paddling friends on the way to the Iowa Paddle & Pedal Expo.

February 8-10; Iowa Paddle & Pedal Expo at CanoeSport Outfitters, Indianola. Exhibits, presentations, factory reps, show specials; http://www.canoesportoutfitters.com/index.htm.

February 14; Valentine's Day.

March 8-10; Canoecopia at Rutabaga in Madison, WI. World's largest paddling sports show; http://www.canoecopia.com/canoecopia/page.asp?pgid=1001.

March 10; Daylight Savings Time Begins.

March 17; St. Patrick's Day.

March 20; Vernal Equinox, First Day of Spring.

April 15; Federal Income Tax Filing Deadline for Iowans (Iowa State Income Tax Filing Deadline is April 30).

April 21; Jones County Pancake Fundraiser & Earth Day Fair in Anamosa, 8:00 am-1:00 pm, exhibits, food, Lawrence Community Center, Anamosa (Nick Gaeta river float following event).

April 22; Earth Day, annual observance of the first Earth Day in 1970.

April 26; Arbor Day, annually last Friday in April, http://www.arborday.org/index.cfm.

April 26-28; Outdoor Adventure Expo at Midwest Mountaineering in Twin Cities, MN. http://www.midwestmtn.com/

May (dates tbd); Cross Delaware County Paddle, Ewalu Access to Mon Maq Dam; two-day, 60-mile paddle across Delaware County, email Hannah Childs mouszehrc@yahoo.com.

May 3; Iowa Legislative Session Target Close; (per diem expenses end May 3).

May 12; Mothers Day.

May 18; Armed Forces Day.

May 30; Memorial Day (observed May 27).

May 31-June 2 (tentative); Charles City Challenge: WhiteWater Weekend. Kayak & SUP competition, music, food, beverages, prizes; info at www.CCWhiteWater.com.

June 7-9; IDNR Free Fishing Days, many local fishing derbies for kids http://www.iowadnr.gov/Fishing/FishingLicensesLaws/AdditionalRegulations/FishingLicenses.aspx.

June 8; 3rd Annual Great Iowa River Canoe & Kayak Race, Iowa City on Iowa River WT. Registration begins April 1; Iowa Valley RC&D; www.ivrcd.org, registration & rules at http://www.ivrcd.org/projects-2/great-iowa-river-canoe-race.

June 14; Flag Day.

June 14; Iowa Trails Summit, Cedar Falls/Waterloo, presentations re strategies, policies, & development opportunities vested in partnerships creating new trails. Summit relates to all types of Iowa trails-water, hiking, biking, equestrian, snowmobile; http://www.iowadot.gov/iowabikes/trailsummit.html.

June 15; Tree Town Adventure Race, Forest City on Winnebago River WT. Paddling, cycling, running race with wide variety of individual and group classes. http://www.visitforestcity.com/VisitorsAndMeetings/events.asp

June 16; Father's Day.

June 21; Summer Solstice, 1st Day of Summer.

July 4; Independence Day, Thursday.

??July ??-??; DNR Project AWARE, annual week-long river cleanup, dates & location tbd. http://www.iowaprojectaware.com/

July 21-27; RAGBRAI,www.ragbrai.com.

August 8-18; Iowa State Fair, visit IDNR building, Rivers Program & Project Aware displays.

August 17; 3rd Annual Floatzilla in Quad Cities. Floats, training sessions, food, live music, tee shirts, world record attempt for largest flotilla of kayaks & canoes; http://www.floatzilla.org/.

September 2; Labor Day.

September 11; Disabled Veteran Kayaking/Canoeing event at Riverside. In conjunction with VA National TEE Tournament, Wednesday, 8:00 am - 3:30 pm, across Hwy 22 from Riverside Casino, Riverside, IA; info at http://www1,.va.gov/opa/speceven/tee/index.asp. Volunteers & boats needed; please contact Gregg Stark, greggpeggystark@yahoo.com

September 22; Autumnal Equinox, 1st Day of Autumn.

October 6; Annual Jones County Conservation Dept "Fall Colors Float", route & times tbd. http://www.jonescountyiowa.org/Pages/Canoeing.aspx

November 3; Daylight Savings Ends.

November 11; Veterans Day.

November 28; Thanksgiving, Thursday.

December 21; Winter Solstice, 1st day of Winter.



Where Is It? Quiz ANSWER
Motor Mill information and photos by Larry Stone.
About 5.5 miles below Elkader, on the Turkey River Water Trail, paddlers round a gentle bend to rediscover the iconic Motor Mill, a massive limestone structure rising six stories (90 feet) from the water's edge. Built in 1869, the mill operated only until the 1880s. The loss of wheat crops to chinch bugs, floods, changing agricultural practices, and labor trouble caused the business to fail, and the mill was sold.
The site, with four other limestone buildings, became part of a working farm until the Clayton County Conservation Board acquired it in 1983. The Motor Mill Town Site has been on the National Register of Historic Places since 1977.
The Motor Mill Foundation formed in 2004 to assist with restoration and interpretation of the site. Ongoing work has included interpretive tours, replacement of roofs, windows, and floors in the buildings, and the recent construction of a bridge that is a replica of the century-old structure that washed out in floods of 1991 and 2008.
The brand-new "old bridge" is now in place and open to traffic.
A ribbon cutting ceremony for the new bridge was held on Saturday, December 8th, 2012. Galaxy Road is now open to allow vehicle access to Motor from Clayton County highway X3C (Grandview Road.)
Several grants and donations have helped pay for the $1 million bridge - but the Motor Mill Foundation still needs to raise nearly $100,000 to complete the project. The Foundation is 501c3, and donations are appreciated. Checks may be sent
to: Motor Mill Foundation, 29862 Osborne Road, Elkader, IA 52043.
More info on the historic Motor Mill, including history, preservation, photos, and calendar of events, can be found at www.motormill.org.
The Turkey River Water Trail, dedicated in 2011, stretches 98 miles from Gouldsburg Park to the Mississippi River. From Gouldsburg Park, on the Little Turkey River in Fayette County, the trail flows through or near Eldorado (where it joins the Turkey River), Clermont, Elgin, Big Springs Trout Hatchery, Elkader, Motor Mill, Elkport, Garber, Osterberg, and Millville. The trail offers a variety of geological features and scenic views, along with excellent walleye and smallmouth bass fishing. Plan to portage around dams at Clermont and Elkader.
Several stretches of the Turkey River WT are featured in the book, "Paddling Iowa, 128 Outstanding Journeys by Canoe and Kayak," by Nate Hoogeveen. Access a Turkey River WT map at http://www.turkeyriver.org/map/. Additional info, including descriptions, access updates, and photos, can be found at http://turkeyriver.org/
Photos by Larry Stone
What Is It? Quiz ANSWER
Hackberry decorated with wind-driven snow near the Cedar River.
Distinctive bark helps us identify this tree, even during the winter months, when it has dropped its leaves and fruit. Hackberry bark
is gray with corky ridges.
In the spring, the tree will produce simple, alternate leaves, varying egg to lance-shaped, and up to 5" long. By late summer, it will provide ¼ to ½ inch diameter purple berries.
Hackberry is found in mixed forests on floodplains, lowland, and upland areas of IA, IL, MO, southern MN, and southern WI. Hackberry is both flood and drought tolerant (a good thing in our area).
The Bur Oak Guide "Trees In Your Pocket" cites the largest diameter example as a 5'9" specimen in Lincoln, MO, and the
tallest as a 96' tree in Sangamon, IL.
Photo by Gregg Stark
Your Input Will Help Us All Continue to Enjoy the IWTA Newsletter
Grandson enjoying Iowa "White Water"
We need your input to meet the IWTA mission of facilitating the exchange of information, ideas and encouragement among Iowans working to create, enhance, or utilize our water trails.
This newsletter is your opportunity to share your WT experiences and learn from others. We want to know about your WT efforts--planning, developing, managing, promoting, hosting, partnering with other groups or agencies. What do you wish you had known two years ago? What would you like to know right now? Tell us about your next scheduled event. And then report on the successes and things learned of that event.
Everyone involved with WTs in Iowa is working somewhere along the continuum between a WT concept and a smoothly operating WT, and we all have a lot to learn from each other. We hope that you will continue to share your events, reports, ideas, and suggestions with us at iowawta@gmail.com. We look forward to sharing your stories throughout 2013!
Special thanks to Jeff White for sharing his unique observations, along with his enthusiasm for the developing Skunk River Water Trail.
And special thanks to Larry Stone for sharing his fine photographs and deep appreciation of the iconic Motor Mill on the Turkey River Water Trail.
If you are not a subscriber, please click on the "Join Our Mailing List" button to become one. And, we would appreciate your sharing the IWTA Newsletter with your friends via the "Forward this email" or "Share on Social Media" buttons.
Gregg Stark

Editor, Iowa Water Trails Association Newsletter