May 27 is Memorial Day

Let Us Remember Those Who Sacrifised
This Month's Special
Nelson Wrappers at their Lowest Pricing Ever
Now, Everyone will want one, or maybe even two.
INDUSTRY PRICING ANNOUNCEMENTS
Price Increases
* The Corrugated Industry is raising prices $50.00 per ton
on or around May 1
* Fiber Corner Board Manufacturers are raising prices
on June 3
Price Decreases
* Stretch wrap pricing is starting to soften due to demand.
Prices for truck load business will see decreased pricing
May 12 is Mothers Day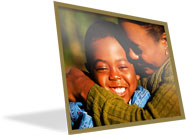 Happy Mothers Day to all you Moms
The Material Handling Society Of New Jersey
May 8
As We Tour UPS in Edison
With
Guest Speaker
Dale Rogers
Bring Your Kid To Work Day
Alyssa Kolbeck and Angel Vega were guests of
One Pack on April 25.
Thank Goodness One Pack has a chalk board in our conference room. It's hard to keep the young ones busy for eight hours.
Darn those child labor laws.
Your Opinion counts.
We always look forward to the feedback this newsletter creates.
Please let us know what's on your mind and what we can do to make our monthly communication more interesting or valuable.

Fred Gerstler
One Pack, LLC.