Zack's Place Presents a Musical on December 19, 2012 at 5:30PM at Woodstock Union High School
Don't Miss Our Winter Zack's Place Musical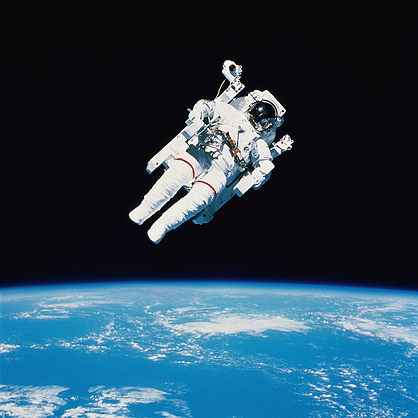 ZAPOLLO XV
Directed by Holly Levinson
Join the Zack's Place stars as they fly to the moon in this song and dance extravaganza!
With cameo appearances by illustrious community members such as:
Bob Hager as you've never seen him before!
Alison 'Elton' Clarkson as you've never heard her before!!
See Bari Ramirez reach for the stars!
Hear Linwood Thompson strumming!
Watch Jarvis Green hoofing,
Lisa Burrell and Helen Norton roving,
Jed Dickinson harmonizing on the harmonica,
and Jim Sadwith controlling.
Music by R. Kelley, Elton John, Frank Sinatra, Styx, Black Eyed Peas, Bonnie Tyler, Willie Nelson, Van Morrison, Michael Jackson and others.
Wednesday, December 19th 5pm
Woodstock Union High School Auditorium

November in Review
In November we did art with Fiona, cooked with Hannah, learned about proper dental hygene with Mark Knott, visited Woodstock Public Saftey, attended Global Campus at Purple Crayon, played musical instruments with Mark Van Gulden, went swimming with Community Classroom, had Theater practice with Holly and Jarvis, Danced with Susan Piccoli, did music movement and busted our anxiety with Angel, made signs for the Turkey Trot with Woodstock Elementary Student Council, went to the film festival at Billings Farm, worked out with Bari Ramirez, did yoga with Tita Manice and Anne Frates, visited Norman Williams Library, delivered posters for Pentangle, visited the Historical Society, worked on our greeting cards, did beading with Sarah Peters and read with Tom Wright, Phil Swanson, Jim Sadwith, Ron Jaynes, Tea Britton and Anthea Lavallee
Zack's Place visits Woodstock Public Saftey
Watching the WES Halloween Parade
Jamie and Fred Jamming in the band
Deborah Rhodes teaches us to make paper at Global Campus
Bari Ramirez keeps us limber and fit
Mark Knott DDS and the gang come and help us out with Dental Hygene
Carl Hurd reads to us and Joins us for a little posing with our TD Bank North hats
Keegan and Ed Help make cookies for the Turkey Trot
Dining with Past and Repast at the Historical Society a huge Success
Zack's Place would like to thank Jill Hasting and the Historical Society for putting on an incredible dinner and a private tour of the Historical Society. A truly fun and interesting evening.
Carol's On the Green Dine Around Event Still Available On December 8th, 2012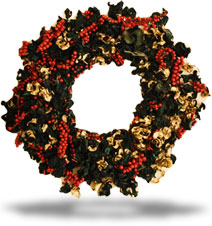 Still waiting for that holiday invite. Here it is the opportunity to enjoy new friends and sing holiday favorites
Carols and Cocktails on the Green
Everyone loves singing carols around a piano with a warm fire roaring nearby. Once again Wassail weekend is enhanced by this festive evening in the Stickney's barn. Gather around the Green and spend a special holiday night singing favorite songs, eating warm foods and toasting to old friends.
Menu
Cocktails and Champagne
Salmon and Caviar Checkerboard
Holiday Pate
Mushroom Tartlets
Artichoke Fritters
Cheese Puffs
Lime Marinated Grilled Shrimp
Hosts: Gail and Mark Stickney
Candie and Ken Gammill
Price: $75 per person
Address: 18 The Green, Woodstock
Date: Saturday, December 8 @ 5:30-7:30
Size: 40 people
Attire: Festive Holiday Dress
Greetings!
November was an incredible month with lot's of fun programs going on at Zack's Place and the successful Turkey Trot. See below for lots of fun pictures and more information about the race.
December is action packed with special events, fundraisers a book signing and the December Zack's Place Musical!
From the Zack's Place Board, The Participants and the Employees we are grateful to all of you as a community. We wish you a happy holiday season.
The Yankee Bookshop and Zack's Place join withNorman Williams Public Libraryto introduce Jonathan Rintels and his book Lifemobile
Please Join us at Norman Williams Library at 7PM on December 4th for a book reading and signing
Author Jonathan Rintels reads from his novel,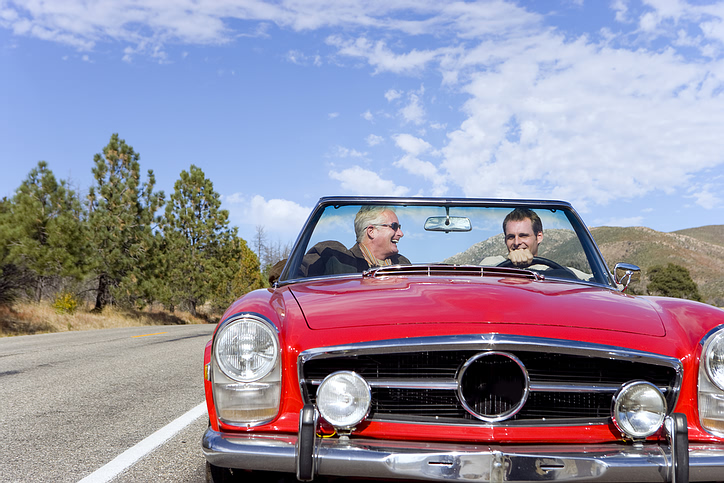 LIFEMOBILE
a moving celebration of the bond between a father
and his Asperger's diagnosed son.
USA Today Critic Robert Bianco calls it
"incredibly engaging...written with a deft touch,
engaging wit, and a sure eye
for what will ring warm and true."
A tender story about the love of a father for his son and what it means to be 'different' in a world of normal. Their shared experience in restoring an old Corvair, a truly 'different' car, brings them closer together while at the same time loosening the bonds that tether parent and child. Rintels uses humor and emotion deftly leaving the reader both laughing and crying. This is a beautiful story for anyone who ever imagined they might be 'different.'
Zack's Place 2012 Turkey Trot a Success!
For more pictures go to Click here to view a slide show of the race
click here to view a video of the Turkey Trot
Click here to view the results
Zack's Place, (ZP) would like to give a heartfelt thank you to all of the people that contributed their time, generosity, kindness and love to make the 2012 Turkey Trot an incredible event. There was over 1400 people running and walking and ZP raised over $55,000.00 to support general operations of the enrichment center. Not only did this event raise important funds but the event was also fun. Family, friends and community members gathered together to give on Thanksgiving morning. In addition to giving to Zack's Place people also gave to the food bank with donations of food and cash. The Zack's Place board, family members, participants and staff extend gratitude to all for their generosity.
Thank you to:
Dana and Debbie Ennis for donating the prizes for the race.

The Woodstock Inn for donating the Coffee

The Seely Family for providing the refreshments and setting up and working the tables.

Fiona and Angus Davis and Joyce and Jeff Reynolds for manning the food table

Sharlene Kelly for helping with food and water donations and Bonnie Shappy for donating Balance Bars

Carrie Underwood for baking almost 1000 cookies and granola bars

Vermont Farmstead Cheese for donating Cheese

BJ's and Mac's Market donating money to buy fruit for the race

Gillinghams for Donating the Water

King Arthur Flour for donating the supplies to make 1400 cookies and granola bars

Kathy Britton and Crew for cutting up a huge amount of oranges and bananas

Bruce Seely, (aka the cone man), for setting up prior to the race, placing cones and helping with the whole set up.

John and Jack Snyder , and their band the Automatic Rooster, for providing fantastic music to get our trotters motivated for the race and entertainment after the race as well.

Lang Durfee at Bethel Mills for providing a flatbed truck for the band to play on.

The Traffic control gang, Debbie and Dana Ennis, Jeff Kahn, Tambrey Vutech, Joe Haynes, Phil Swanson, Phil Dechert, Gerry Fredrickson, Frank Liebly, Jason Merrill, Zane Fields and his friend, Allan Hall, Norm Frates Sr., Jim Rosenthal, Paul Bousquet and John Frates

The registration table, Kim Vollers, Peter Vollers Jr., Katie Merrill, Lucy Dunn, , Lynne McEvoy Kiersten Wise, Bo Gibb, Shari White and Anne Frates

The T-shirt Table- Shaun McEvoy, Tyler Dulmage, Alli McEvoy, Jackie McEvoy, Anna Britton, Tea Britton and Jake Merrill

The Woodstock Ambulance Crew for being there just in case-Paula Eckler, Pat Cassidy, Joan Sturner and Lisa Linton

The Woodstock Town Police for keeping the streets safe, Robbie Blish, Kelly Linton, Penny Davis and Joe Swanson

The National Anthem was sung by Ana and Tea Britton

The Town of Woodstock for letting us hold the event.

The Woodstock Elementary School for letting us use the facility, it makes the event much more pleasant with the warm gym to register in.

The Zack's Place parents that baked cookies
Dennis Shillen photographing the entire race
Which are on the back of the t-shirt and the file was too large to put in this newsletter.
Finally Zack's Place would like to thank all of the community members that came out on Thanksgiving morning to trot, walk or run. You made it happen!
To learn more about Zack's Place go online at www.zacksplacevt.org
Zack's Place, 73 Central Street, PO Box 634, Woodstock, VT 05091 zacksplace1@gmail.com 802-457-5868
◄ November

~ December 2012 ~

January ►

Sun

Mon

Tue

Wed

Thu

Fri

Sat

1

2

3

10:30 Christmas Stocking Totem Pole w/ Christina

1:00 Art w/ Fiona

3:00 Play Practice w/ Holly @ WES cafeteria - p/u there

4

10:00 Clean-up Day



1:30 Jonathon Rintals reading "Lifemobile" to ZP

3:15 Yoga w/ Anne

4:15 Reading w/ Tom Wright

5

10:30 Deliver Pentangle Posters

1:00 Exercise w/ Bari

3:00 Art w/ Fiona

4:15 Reading w/ Jim Sadwith

6

10:00 Holiday Decorating!



11:00 Bus to CHAD for Super Hero donation, then selling cards @ Leb CO-OP till 1:00

3:00 1st Snowshoe mtg for Sp. Olympics

4:15 Reading w/ Ron Jaynes

7

10:30 Christmas Stocking Totem Pole w/ Christina

1:00 Music Movement



3:00 Play Practice w/ Holly & Jarvis @ WES cafeteria - p/u there

8

9

10

10:30 Sell Greeting Cards - downtown Wdstk

1:00 Art w/ Fiona

3:00 Play Practice w/ Holly & Jarvis @ WES cafeteria - p/u there

11

10:00 Clean-up Day



1:00 Free time

3:15 Yoga w/ Tita

4:15 Reading w/ Anthea Lavallee

12

10:30 Deliver Pentangle Posters

12:30 Town of runners Billingsfarm

3:00 Art w/ Fiona

4:15 Reading w/ Jim Sadwith

13

10:00 Cooking w/ Hannah (cookies for the play)

1:00 Anxiety Busting

3:00 St. Council coming - helping w/ final props for the play

4:15 Reading w/ Ron Jaynes

14

10:30 Library Day

12:10 Swimming @ UVAC

2:45 DRESS Rehearsal w/ Holly & Jarvis @ WUHS Theater - p/u there

15

16

17

10:30 Sell Greeting Cards - downtown Wdstk

1:00 Art w/ Fiona, holiday gifts

2:45 DRESS Rehearsal w/ Holly & Jarvis @ WUHS Theater - p/u there

18

10:00 Cooking w/ Hannah (cookies for the play)

3:15 Yoga w/ Anne

4:15 Reading w/ Phil Swanson

19

10:30 Deliver Pentangle Posters

1:00 Prep for Play

3:00 Primping day at Zack's Place

4:00 Take bus to WUHS to perform

ZP Goes to the Moon!

20

10:00 Cooking w/ Hannah

1:00 "My Space and My Healthy Habits" (Hygene) w/ Angel

3::00 Exercise w/ Bari

4:15 Reading w/ Ron Jaynes

21

10:30 Library Day

12:45 Peter Pan at Northern Stage - p/u there at 4:45

22

23

24

Holiday Break -

Closed

25

Holiday Break -

Closed

26

10:30 Deliver Pentangle Posters

1:00 Exercise w/ Bari

3:00 Art w/ Fiona

4:15 Reading w/ Jim Sadwith

27

10:00 Free time

1:30 Cary Agin w/ Eyes on Elm, "Taking Care of Your Eyes"

3:15 Yoga w/ Tita

4:15 Reading w/ Ron Jaynes

28

11:00 Swimming @ UVAC

2:00 Carriage Ride w/ Rob & Lynne Tracy around the Village

3:00 Christmas & New Years Party and Hannah's Last Day!

29

30

31

10:00 Monday Morning Movie!

1:00 Art w/ Fiona

3:00 Beading or Free Time

4:15 Reading with Téa Britton

Notes:

ZP will be closed on New Year's Day ~ Have a wonderful holiday season!
Thanks again for all of your support, reading our newsletter and being a part of Zack's Place. Happy Holidays!
Sincerely,

Dail Frates
Zack's Place