The latest research reports at Faith Communities Today
FACTs on Worship: 2010
Virtual Religion:
Technology and Internet Use in American Congregations
FACTs on Growth: 2010
A Decade of Change in American Congregations--Trends 2000-2010
American Congregations Reach Out to Other Faith Traditions
Holy Toll: The Impact of the 2008 Recession on American Congregations
Plus reports from participating
religions.
Annual Meeting in Chicago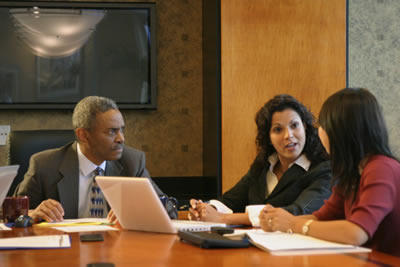 Annual Meeting will be Monday morning August 5 to noon Tuesday August 6, 2013
Thanks to those who responded to our survey about the annual meeting
"We will report the full results of the survey at the next annual meeting in Chicago in August," said Dr. David Roozen, chairman of the coalition that coordinates and implements the Faith Communities Today surveys, the Cooperative Congregational Studies Partnership (CCSP). This will be part of the continued discussion from the 2012 meeting which included a recommendation to poll the membership. "For now we are going with the main thrust of the survey findings which give highest preference to meeting in Chicago, but with a shortened schedule of Monday morning through Tuesday noon. This schedule means flying in on Sunday night for most of us. And it will include using Monday evening for agenda time, although in a more relaxed way that nevertheless relates to the larger agenda."
An important and exciting agenda is planned: (1) previewing the initial public dissemination strategy and latest results from our young adult ministry project; and (2) the final shaping of the FACT 2015 national survey. The preview of where we are with the young adult ministry project will flow into a discussion of how to further develop and dissemination the collection of case studies we are creating; and also into a discussion of items for a possible young adult ministry module for the FACT 2015 surveys.

The planning for the FACT 2015 surveys will flow in two dimensions, methodological and content. The former will cover the new sampling options we are considering, including the participating faiths; and will include the current wisdom concerning paper vs web vs email questionnaire options. The substantive discussion will be framed in terms of the balance between trend items and special topic modules; and how many and what modules. In regard to the latter we anticipate two new approaches for engaging ourselves in the module discussion. One is our anticipation of a presentation on Tuesday from a group of denominations that have developed survey assisted congregational development programs for strengthening congregational vitality. Second is our anticipation of either groups or individuals from within the membership bringing one-page drafts of questions for a module on a topic they would recommend for possible inclusion.
If your national denomination office or similar organization has a congregational development program for deepening congregational vitality or health, please send the relevant contact information (email address or website) to David Roozen at Roozen@hartsem.edu. We already have a small of national staff from several denominations that will likely hold a meeting on Monday, August 5, in Chicago, parallel to our. The host would love to know of additional denominations to invite. Denominations we currently know about include the ECC, ELCA, CRC, UCC, and UMC.
If you have items you would like to suggest for the agenda, please contact Monte Sahlin, executive secretary of CCSP, by Email: montessahlin@gmail.com.
Peer Groups for Clergy: New Book includes FACT Data
Published earlier this year, So Much Better: How Thousands of Pastors Help Each Other Thrive (Chalice Press) was written by a team led by Dr. Penny Long Marler, professor of religion at Samford University in Birmingham, Alabama, and key player in two projects related to the book. On pages 6-8 in the introduction data is shared from the 2008 FACT surveys and United States Congregational Life Leader Survey, conducted by the Presbyterian Church USA and including a number of the same faith communities that are partners with the FACT coalition. An end note says, "72 percent of pastoral leaders in the FACT and 77 percent in the USCLS responded that they met regularly with a small group of peers for continuing education and support over the past five years." The data from both surveys were weighted to make them more comparable.
Although not mentioned in the book, the FACT 2010 surveys repeated this item in slightly different form: "During the past three years, has your principal leader met regularly with other ministers or pastoral leaders in a small group for continuing education and support?" The affirmative response was given by 73 percent of congregations.

The book includes extensive examination of the factors that make for effective clergy peer groups. It presents an excellent combination of qualitative and quantitative research findings. Page 8 includes graphs from FACT data showing that the peer group experience correlates with increased growth of congregations.
FACT Data in Recent News Media

David Briggs, in his Religion column in the Huffington Post on April 3 included information from the FACT 2008 and 2010 surveys. His focus was the competition between major sports events and religious services. He also included findings from a study of 16 declining congregations by a Canadian researcher, Stephen McMullin, published in the current issue of the Review of Religious Research.
In the March 24 issue of the Huffington Post, FACT steering committee member Scott Thumma published a report on the increasing ethnic diversity of congregations in the United States. He began with Martin Luther King's well-known statement that "Sunday morning is the most segregated hour in America," and presented the percentages of multiracial congregations from the FACT 2010 surveys.
New Report on Congregation Finances Parallels the Holy Toll Report from 2011
Earlier this year a
Congregational Economic Impact Study
was released by the School of Philanthropy at Indiana University which covers many of the same items in the
Holy Toll
report that FACT published in April 2011. It also includes data from two more recent years.
In one item 28 percent of congregations in the United States reported that their finances have improved since the Great Recession, 33 percent reported that their finances have worsened and 37 percent say that their finances have stayed about the same. The sample was smaller than the aggregate FACT 2010 surveys and less diverse. It included responses from 3,103 congregations of which nearly two-thirds are Mainline Protestant, a quarter are Evangelical Protestant and the rest are other Christian groups, Jewish or "other," including unaffiliated congregations.
The entire 65-page report can be downloaded on line at the School of Philanthropy web site
here.
European Research Touches on Vitality
The question of whether diversity affects religious vitality is the focus of a recent article reporting research in Europe that uses new measures of vitality. It includes data from 43 regions in Germany, Finland and Slovenia and proposes a Centrality of Religion Scale. The article was published in the Interdisciplinary Journal of Research on Religion, Volume 9 (2013).
It can be accessed on line.
Dudley Retires: New Director for Institute
Dr. Roger Dudley has been an active member of the FACT coalition since it began in the late 1990s. As director of the Institute of Church Ministry at Andrews University, he has been the key researcher for the Seventh-day Adventist Church. He retired from full-time teaching a number of years ago and this summer he will step down as director of the institute.
Dr. Petr Cincala has been appointed the new director and he will begin his new role on July 1. Cincala has an MDiv, MSW and PhD in missiology. He has served as a part-time staff member with ICM since 2001, while a graduate assistant at Andrews. Since 2008 he has been resident in his native Czech Republic as director of a Centrum Generace, an innovative ministry for young families in the city of Liberec. He has also served as research director for Natural Church Development International, an interdenominational Protestant church growth resource organization in Europe, and coordinator for the National Marriage Week in the Czech Republic, a coalition that involves people of faith and secular organizations.
For the 2013-14 year Cincala will work half time in his new role and continue to reside in the Czech Republic as he coordinates the search for a successor and the transition in the project in Liberec. He will move his family to Berrien Springs, Michigan, where the Andrews campus is located (near South Bend) in the summer of 2014 and begin to work full time. He is looking forward to being a regular member of the Cooperative Congregational Studies Partnership and future FACT research.
For further information about FACT, or to learn how to join the Cooperative Congregations Studies Partnership (CCSP), contact David Roozen at
roozen@hartsem.edu
.