The latest research reports at Faith Communities Today
FACTs on Worship: 2010
Virtual Religion:
Technology and Internet Use in American Congregations
FACTs on Growth: 2010
A Decade of Change in American Congregations--Trends 2000-2010
American Congregations Reach Out to Other Faith Traditions
Holy Toll: The Impact of the 2008 Recession on American Congregations
Plus reports from participating
religions.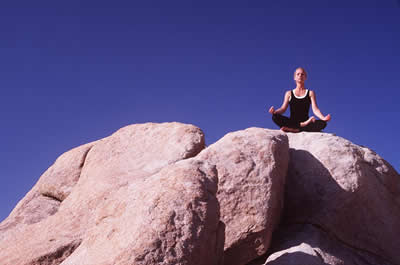 Congregations & Young Adults
Research to Understand How Religious Groups Engage New Generations of Americans
One congregation in six attracts more than an average share
(20 percent) of young adults, 18 to 35 years of age. Most churches, synagogues, mosques and congregations have relatively few young adults who participate regularly. Many religious leaders are gravely concerned that the next generation of adults is checking out of congregational life.
What characterizes those congregations that attract an exceptional number of young adults? The multi-faith group of researchers that make up the Faith Communities Today collaboration took a first look at this question at its annual meeting. These researchers presented a profile of the 16 percent of congregations in which more than a fifth of the participants are young adults.
These congregations are nearly twice as likely to be located in suburbs or urban neighborhoods as in small towns and rural areas. There is also a strong correlation between ethnic diversity and engagement with young adults. The congregations with exceptional numbers of young adults are nearly twice as likely to have a minority majority or no ethnic majority. They are also somewhat more likely to be located in the west, although regional differences are much less than those related to urbanization and ethnicity.
New congregations formed recently are much more likely to attract significant numbers of young adults. Those groups organized in 2000 or later are more than three times as likely to have an above-average number of young adults as those organized before 1976. There is also a clear correlation between use of technology by congregations and engaging with young adults. Nearly one in four of the congregations that make major use of new technology have exceptional numbers of young adults, while less than one in ten of those who make marginal use of new technology have a high percentage of young adults.
There is a similar correlation with the number of programs that a congregation reports. Those with many programs are twice as likely to have an exceptional percentage of young adults as are those with few programs. It is also true that congregations with more men among the active participants are more likely to have an exceptional percentage of young adults.
In addition, there is a strong correlation between contemporary worship and engagement with young adults. Congregations with an above-average percentage of young adults are twice as likely to report that they usually include guitars and drums as part of their worship music. The use of an electric guitar or bass and projection equipment also correlate with the presence of young adults, but not as strongly.
Clergy staffing is also related to young adult participation. A solo full-time clergy leader is significantly less likely than two or more full-time clergy or no full-time clergy. The traditional American pattern of pastoral staffing in many denominations may not work in the congregations attracting above-average numbers of young adults.
Researchers have not figured out exactly how congregational growth and size relate to exceptional numbers of young adults, though there does seem to be a slight relationship between the presence of young adults and larger congregations. Congregations with above-average numbers of young adults are more likely to be among those with the most rapid growth rates, but they are also more likely to be found among those congregations with rapid decline.
A number of case studies have been commissioned to get a closer look at these congregations that are attracting significant numbers of young adults. When the case studies are completed, they will include congregations from all of the major families of religious groups in America. This newsletter will announce when the case studies are released. The first of these case studies can be seen at: http://synagogue3000.org/building-a-gateway-next-generation-next-dor-dc-temple-micah.
If you would like to suggest a congregation for a case study or volunteer to write a case study, please contact Monte Sahlin, executive secretary of CCSP, at montessahlin@gmail.com.
Research Presented at RRA Meeting in November
Several members of the Faith Communities Today collaborative presented papers during the annual meeting of the Religious Research Association, November 9-11 in Phoenix. Each of these papers highlighted the project's 2010 data. Email addresses are included to facilitate questions or requests for copies.
"Measuring Congregational Vitality: Developing an Outcome Measurement Tool, Phase 2" by Linda Bobbitt from the Evangelical Lutheran Church in America (lbobbitt@frii.com).
"Predicting Survival Among UCC Congregations" by Marge Royle of Clay Pots Research (tayloroyle@optonline.net).
"A Backwards Glance at a Hope-filled Future: The UMC Vital Congregations Project" by Amy Valdez Barker, project manager for the United Methodist Church Vital Congregations Project (amihanvb@gmail.com).
"Do Vital Congregations 'Automatically' Grow? What the FACTs Say!" by David Roozen of the Hartford Institute for Religion Research and chairman of CCSP (roozen@hartsem.edu).
"Evangelical and Oldline Clergy Interfaith Activities: Gendered Ministries?" by Adair T. Lummis and David Roozen, both from Hartford Seminary (alummis@hartsem.edu).
"Mapping Organizational Individualism: Nondenominational Churches in the United States" by Scott Thumma from the Hartford Institute for Religion Research and Hartford Seminary (sthumma@hartsem.edu).
New York Times Reports on New Congregations
Scott Thumma of Hartford Institute for Religion Research and Warren Bird of Leadership Network, one of the collaborating organizations in the FACT research, were cited in a December 30 article in the New York Times about new congregations housed in art galleries, cafes and other non-traditional facilities. "The 'spiritual but not religious' category is an important audience that evangelical leaders hope to reach in a culture that many believers call 'post-Christian,'" the newspaper reported. "So they arrange meetings in movie theaters, schools, warehouses and downtown entertainment districts. They house exercise studios and coffee shops to draw more traffic. Many have even cast aside the word 'church' and 'church service' in favor of terms like 'spiritual communities' and 'gatherings,' with services that do not stick to any script."
"Although the number of evangelical churches in the United States declined for many years, the trend reversed in 2006, with more new churches opening each year since, according to the Leadership Network's most recent surveys. This wave of 'church planting' has been highest among nondenominational pastors, free to experiment outside traditional hierarchies."
The article was written by Amy O'Leary and published in a widely distributed Sunday edition. It was headlined, "Building Congregations Around Art Galleries and Cafes as Spirituality Wanes," and reported on the Pew Research Center report that announced that "the percentage of Americans who are not affiliated with any religion is on the rise, including a third of Americans under 30."
Book Uses Survey Data to Match Clergy, Congregations
What kind of pastor will best work with what kind of congregation? That is a practical issue for congregations and the hierarchy in religious communities, and it is the focus of a new book that reports more findings from the United States Congregational Life Survey (www.uscongregations.org). Written by Cynthia Woolever and Deborah Bruce, the book is entitled Leadership That Fits Your Church and published by Chalice Press as part of the Columbia Partnership Leadership Series.
The volume includes chapters on the role of pastors in congregational vitality and growth, as well as chapters that look at the leadership style of pastors, their satisfaction and well-being, what difference pastoral satisfaction and well-being make in the pastor's function and the congregation's life, and a chapter specifically focusing on "What makes for the best pastor-congregation match?" There are many graphs and tables and a detailed description of the research, the faith groups included in the survey sample, etc.
Book carries a 2012 copyright date. It includes a memoriam to Deborah Bruce who served for many years as associate research manager in the research services office of the Presbyterian Church (USA), as well as an officer in the Religious Research Association.
Religion is Most Powerful Factor in Social Media
"It's become apparent that, when it comes to engagement, religion reigns supreme" on Facebook reports USNews.com, "beating out everything from pop star pages to those of pro sports teams." In an article published December 19 on data from the massive social networking web site, it reports that "six of the 20 most-engaged pages are religiously-affiliated, with the first and second slots going to The Bible and Jesus Daily pages."
"Engaged" in this context means the percentage of fans registered with a Facebook page who post "likes, shares or comments." In other words, what actual data is there that they have looked at a page as opposed to having connected with it some time ago and no longer looking at it. The article starts with the example of President Barack Obama's page what as 34 million fans, but only three percent "actively engaged," while Daily Bible Quotes has only 244,000 fans but 26 percent actively engage with the page.
"A recent study of 25 major Facebook brand pages by the global media investment management group GroupM Next found that the average Facebook post is seen by only 10 percent of a page's fan base. Daily Bible Quote's posts are seen, on average, by 40 percent of its fans." Even in today's high-tech, secularized context religion still has unusual power.
The article is entitled "Why Religious Facebook Pages See More Engagement Than Bieber, Gaga, Obama" and was written by Simon Owens. It can be found at www.usnews.com.
More on Overreporting of Religious Attendance
An article in the Winter 2012 issue of Sociology of Religion provides further evidence affirming an explanation proposed by Kirk Hadaway for why surveys report greater attendance at religious services than is actually true. Hadaway is congregational research officer for the Episcopal Church and chairman of the research taskforce for the Cooperative Congregational Studies Partnership which coordinates the FACT surveys.
The finding reported in the article "adds credence to the residual identity-based hypothesis proposed by Hadaway," wrote Phillip Brenner in "Investigating the Effect of Bias in Survey Measures of Church Attendance" (pages 361-383). "This approach takes overreporting seriously as an opportunity to understand human behavior rather than treating it as just a bothersome survey artifact." It helps "understand religiosity in the societies where overreporting occurs and in the societies in which it does not. In short, Americans and Canadians differ from Europeans in their rates of overreporting not because of varying population distributions ... but rather because they view religiosity as a more central part of their identities."
Although you may be bored by the math on pages 368-371, this article does an excellent job on pages 361-363 of summarizing the work that has been done on this topic. It will bring you up to speed if you still believe that church attendance data from sources such as the Gallup Poll and Barna Research Group can be taken at face value.
News Notes
"The 2000 and 2011 surveys show that the Muslim community now has the capacity to research it's self," commented Nihad Awad from the Council on American-Islamic Relations (CAIR). He was responding to the Mosque Study and Mosque Study 2 directed by Ishan Bagby, a professor at the University of Kentucky and member of the FACT steering committee. The data for both studies are part of the FACT surveys in both waves. "We need more research and more analysis. We would like to be a partner" in such projects, said Zahid Bukhari, national president of the Islamic Circle of North America. Both comments came in a Webinar in which Bagby presented a briefing on the research findings and a panel of Muslim leaders each shared observations about it, followed by an open question and answer time. More than 300 congregation leaders participated. The FACT collaborative has offered to assist other religious communities in producing similar Webinars. All versions of the Mosque Study reports are available at: http://faithcommunitiestoday.org/partner-reports-2010
Mary Gautier, a FACT steering committee member who works at the Center for Applied Research in the Apostolate (CARA) at Georgetown University, is coauthor with Mark Gray of a survey of recently-ordained Roman Catholic priests. The report is entitled The Class of 2012 and published by CARA.
Synagogue 3000's Synagogue Studies Institute in collaboration with the Berman Jew Policy Archive and North American Jewish Data Bank has released a report on synagogues included in the FACT 2010 surveys. Entitled Conservative and Reform Congregations in the United States, it includes the full survey data. The full report is at: http://synagogue3000.org/files/Findings_from_FACTSurvey.pdf
An article in the January 9 issue of Christian Century about the First Baptist Church of Stover, Missouri, that must deal with a pastor who has been arrested on sexual abuse and statutory rape charges, included quotes from David Roozen, director of the Hartford Institute for Religion Research and chairman of the FACT collaborative. The focus of the article was the way in which different polities in various religious groups affect how they handle situations of this kind. "Roozen ... said denominations have to weigh responsibility and liability issues when it comes to clergy sexual misconduct. 'If a clergyperson holds standing in the conference or denomination, if there's a supervisory role, there are liability issues,' Roozen said. 'Usually a national office has much deeper pockets than an individual church, and if you're going to sue, you're going to sue everyone who has a stake in supervising the clergy.'" The article was written by Tim Townsend of the St. Louis Post-Dispatch.
If your focus includes Canada or you would like to compare congregations in Canada with those in the United States, you might like to know about the publication of A New Day: The Resilience and Restructuring of Religion in Canada by Reginald W. Biby. More information is available at: http://projectcanadabooks.com/
For further information about FACT, or to learn how to join the Cooperative Congregations Studies Partnership (CCSP), contact David Roozen at
roozen@hartsem.edu
.