Greetings!
Earth Wood and Fire
The Handmade Tile Association had its annual vote for board members, as well as for the cover of the annual directory, and surveyed members on thoughts about the Association and other subjects. To view the results please click here.
The New Cover for 2013
Tile Heritage Foundation Digitized Photo Library. Photo courtesy Tom Leech.
The 2013 Handmade Tile Association directory cover has been chosen by the members. Here is the history of the cover...
This tile panel is located on the exterior of the Van Briggle Memorial Pottery, 300 W. Uintah St., Colorado Springs, Colorado.
The building was designed by architect Nicholas Van Den Arend and dates to 1907. The tiles were produced for the Memorial Building, a tribute to ceramist Artus Van Briggle (1869-1904), at the former Van Briggle studio at 615 N. Nevada Ave. The panel itself may have been designed by Anne Gregory Van Briggle, the ceramist's wife, specifically for this building.
Today Van Briggle tiles are among the most revered by collectors.
Thanks to the Tile Heritage Foundation for suppling us with historical tiles to utilize for our directory.
New and Returning Board Members
Jan Hohn,
New HTA Board Member

We welcome Jan Hohn of Hohn and Hohn to the board of the Handmade Tile Association. Jan is a tile setter and has been a supporter of handmade tile for over 15 years. She will be a great voice for the board to hear from the point of view of the tile setting community how to improve our relationships with that side of the community.

Norma Hanlon, Roger Mayland, Laura McCaul, Christine Nelson and Josh Blanc were all re-elected. Our board tries hard to features members who will be voices for our community of both city and country artists, including members from different states, the design field and the tile setter field. We continue to talk and debate the best options available to the organization. Thank you for making time to vote.
Minnesota Tile Festival Update
From the survey results about the Minnesota Tile Festival, the organization has a good feel that most people like the location of the event at the American Swedish Institute. Members believe it is an important event for the organization to do and they are open to adding new types of artwork to the event, or at least other artwork than tiles that is still clay or tile-related (such as ceramic sinks, pottery, furniture and glass work.)
One big discrepancy: Many people said the Festival is very important, but how few people said they plan on having a booth. In 2013 we need to figure out how to get more members involved in the committee to help build the event.
Norma Hanlon

Tile Festival Coordinator Needed
Norma Hanlon stepped down from the coordinator postion at the end of this year's show. In addition, 2013 will be the last year for Josh Blanc to be the coordinator of the Minnesota Tile Festival. In the coming months. the organization will be asking members and interested parties to take up the cause and take on the production of the tile festival. Josh will be there this year to help with introductions and to help all that are interested in learning how to run the program. We are hoping that we will have at least 5 people wanting to work together and take on the project. We need at least one person to take Norma's spot this year.
What we really want for Christmas... DATA ENTRY!!!!!!!
Data Entry!!! For the past year, the HTA has not had anyone to enter all of the new people who have requested directories into the system. We also need to take out all of the names of the mail that came back. We are willing to pay $12 an hour for service, or trade for advertising.
Ultimately we need a once-a-month person to file, organize and keep the office up to date. Anyone??? Cookies and hot chocolate always available.


Do you have an event, class or show?

This is the time of year we like to update lots of classes, events and shows that our HTA members will be doing or hosting. Mark your calendars so that every month you send us your updated events, classes and show info, so we can give you PR for them.
Handmade Tile Association Meeting
Where - Stone Hollow Tile

8532 Edison Street NE

Blaine Mn., 55449

763-786-9102
www.stonehollowtile.com

When - Wednesday January 23rd at 6pm tour of studio
6:30 Meeting


Demo of tile hand pressing tile from molds
New 2013 Directories will be available! Get your free stash to hand out.
Discuss the 2013 MN Tile Festival and the call for a coordinator
Set goals for 2013
Show and share new work, projects and ideas.
Sincerely,


Josh Blanc
Handmade Tile Association, LLC
Quick Links! Check out all the new info...

Events, Show, New Products, Art, Classes, etc!
Four times a week the HTA does a Facebook post on the

Handmade Tile Association page

. We are looking for members and advertisers who have events or anything they want to publicize.

Click here to send your info!

We are looking for more events to post. Please send us your classes, workshops, and gallery shows.


Welcome New and Renewing Membership
Business Members
Mosaic on a Stick, LLC
Lori Greene

Super Membership
Earth Wood and Fire
Laura McCaul

One Acre Ceramics
We need Volunteers!
We are looking for volunteers for data entry from the MN Tile Festival. We need to keep our address up-to-date and we had some returns from our mailing that need to be corrected or eliminated.
Get your 5 hours in and save money on your advertising!
Spotlight on Artist Schedule
Spotlight on artists for 2012...

gather any new images, information or news you would like to be highlighted. Send them to the HTA by the first of your month.

December
Desert Rise Stone Distr.
Clay Earth Studios
Ceramic Chinn
Hohn and Hohn Inc

Slab Roller For Sale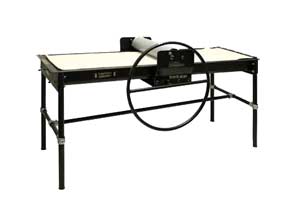 Brent S
lab Roller, model SR20 for sale $1000
Price for new one is $2195 plus shipping

Contact: Norma Hanlon, normahalonart@gmail.com
612 7

30 8345
Advertiser