Co-Founder Jason Warwin Chosen to join Echoing Green's 2013 Inflection Cohort

Out of hundreds of candidates, Bro/Sis' Co-Founder, Jason Warwin has been selected by Echoing Green as 1 of 11 Echoing Green Alumni to participate in their 2013 Inflection Cohort. This exclusive group will focus on "Going-to-Scale," exploring opportunities and models for successfully scaling non-profit organizations. Over 9 days through out the course of a year Warwin will meet with leading experts, funders and other community based organizations to explore the potential of scaling Bro/Sis' Rites of Passage Program.
Alumni Nicholas Peart Sits on Panel at Abyssinian Baptist Church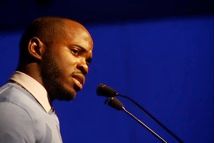 On Thursday, October 3rd, Bro/Sis' alumni Nicholas Peart participated on a panel at Abyssinian Baptist Church with community leaders and law enforcement officials to discuss the issue of stop and frisk reform and fair policing. Joining Peart on the panel were FBI agent Jerry Rose, Noel Leader of 100 Blacks In Law Enforcement and Alan Brand of the NY State Attorney General's Office.
Peart and Lazarre-White Serve as Panelists at Legal Defense Fund's Civil Rights Convening
Bro/Sis' Executive Director, Khary Lazarre-White and alumni Nicholas Peart were invited to participate as panelists at the NAACP Legal Defense and Educational Fund's annual civil rights convening in Arlie, VA. This is one of the country's premier conferences on Civil Rights issues. Lazarre-White and Peart discussed juvenile justice and ending the criminalization of youth of color.
Andrew Goodman Foundation Honors Khary Lazarre-White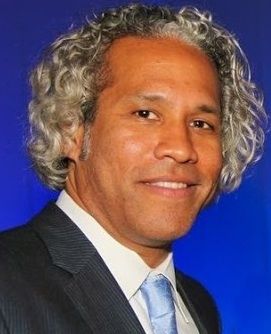 The Andrew Goodman Foundation named Khary Lazarre-White as one of their Hidden Heroes and will honor him with the award on November 17th. Additional honorees include Sharon Content, Founder & President of Children of Promise and Samuel B. Ross, Jr. Ph.D., Founder of Green Chimney's Children's Services. In addition, Dr. Maya Angelou will receive their Legacy Award and Soledad O'Brien will host the evening. Click Here to view the announcement.
Khary Lazarre-White Serves as Guest Speaker at Georgetown University
On Wednesday, October 23rd, Khary Lazarre-White was the featured guest speaker at Georgetown University Law Center's Public Interest Law Dinner where he spoke on issues of social justice and the law.
Khary Lazarre-White's New Blog Post
Read Khary Lazarre-White's recent blog post in The Huffington Post focused on juvenile justice and the work of Bro/Sis, "A Moral Commitment to Our Children - Choices and Investments." Click Here to read post.