Bro/Sis Celebrates Women's History Month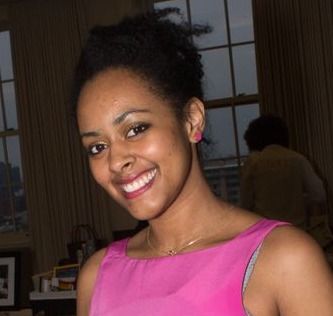 On March 7, 2013 members of Sister Sol attended a performance of Eve Ensler's "Vagina Monologues" at Hunter College. The cast included Bro/Sis staff member Lorisse Bentine (pictured left).
On March 8, 2013 young women from across Bro/Sis programs participated in the annual STRONGER: Girls Emporwerment Day hosted by the New York Urban League. The day included a series of meetings with phenomenal women at the top of their fields who provided inspiration to our your women to succeed in their own lives.
Bro/Sis To Launch Youth Led Farmers Market
Members of Gaia, Bro/Sis Environmental Program will be starting The Hamilton Heights Youth Green Market which will run one day a week from June to December. The market will provide fresh food options to area consumers and the hope is for it to become a catalyst for creating consistent green food accessibility throughout the West Harlem community. Approximately 20 youth members will manage parts of the market through youth-lead food stations. Gaia will be working with vendors from organic food farms throughout the tri-state area and as well as the Hamilton Heights Garden Coalition, a Bro/Sis initiative that engages residents of all ages in building and sustaining their community gardens. Gaia members will also create "Gaia's Corner," a magazine that will be a voice of our youth, giving them a platform to raise issues of fresh food justice and advocacy, while sharing opportunities for healthy food access.
Bro/Sis ISP To Visit The Dominican Republic and Haiti
This summer, Bro/Sis International Study Program (ISP) will be held in the Dominican Republic and Haiti. Currently, 15 young people are learning about the history and politics of both countries and afterwards will spend a month visiting each nation, meeting with government entities, visiting communities and immersing themselves in the culture of both countries.
In the pic below are some of our members on last year's trip to Brazil.