News from Steinhauser's
September 2013
Fall is here! Maybe it doesn't feel like it yet with the warm weather holding on, but the calendar and event lineup tell us it's County Fair time! Read below how you can pick up some county fair tickets at our stores.
Steinhauser's has monthly vet clinics at each of the stores, pet adoptions at the Richmond store and equine clinics at the Navasota Store. Find out more below.
Save big with our Perks this month! Check out the perk calendar and follow us on Facebook!
Thank you for your business!
Sincerely,
Lloyd Steinhauser
September Perks
Save at Steinhauser's in September with our Perks! September perks feature savings on Sullivan Show products, pet toys, deer & hog blocks, potting soil, show feeds, and mulch! Check out our calendar, watch our website and Facebook page and save big at Steinhauser's in September!
Read More »
Kyles Fall Lawn Care Tips
The calendar indicates that fall is upon us. Soon the weather will cool, so follow these tips to get your lawn into great shape this fall. Mow your lawn regularly. I would suggest holding off on fertilizing until we get a break in this weather. Fertilizing will stimulate more growth, which will require more watering. This will also help the grass b ...
Fall Garden Prep
September is a swing month in the garden, since summer has not completely left us and fall days are just around the corner. We are hoping for more favorable weather in the coming months, and a little rain would be great! Here are a few things that you can do this month to help keep your gardening juices flowing. Vegetables I ...
Pet Adoption Days at Richmond Store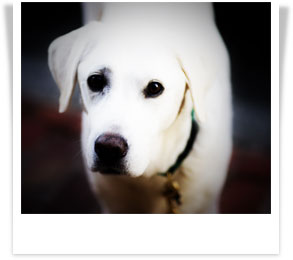 Join Steinhauser's Richmond location for a Pet Adoption Days. The Wharton Animal Shelter provides everything from puppies to grown dogs, kittens to cats and is available from 9:30am to 3:00pm. This shelter/rescue group provides last minute adoption chances before the animals are euthanized. For more information, give us a call at (832) 595-9500. Upcoming dates Pet Adoption dates are: Sept 7 ...
Read More »
September Pet Vaccination Clinics
In August, all Steinhauser's locations will host a mobile Pet Vaccination Clinic once a month. Below, you will find the schedule for September. Check back every month for upcoming dates. For more information on the services offered at the Pet Vaccination Clinics, please visit the veterinarian's website here.
Brookshire - Sat, Sept 7- 9:00am-12:00pm
Sealy - Sat, Sept 7- 2:00pm-5:00pm
...
Navasota Equine Clinic September 19
Join Steinhauser's & Brazos Valley Equine Hospital for a FREE monthly Equine Clinic at Steinhauser's Navasota location on Thursday, September 19th at 6:30 p.m. Topic: Pasture Management & Hay Evaluation Steinhauser's Navasota 23250 State Hwy. 6 South Navasota, TX 77868 Please RSVP to 936-825-2081.
Magnolia ISD Livestock Show
Steinhauser's Magnolia location is proud to support the young men and women at this year's Magnolia ISD Livestock show. This year's show is September 21 & 22, 2013. For more information, please click here.
Read More »
Fort Bend County Fair & Rodeo 2013
The 77th Annual Fort Bend County Fair and Rodeo is September 27 through October 6 at the county fairgrounds on State Highway 36 just south of U.S. Highway 59 in Rosenberg, Texas.
Save time and purchase your tickets at the Steinhauser's Rosenberg Store. Children (ages 6 - 11)....$4 Adult....$10 Season Pass...$40 *Ages 5 and under FREE! For more information, visit the fair website by clicking here.
Read More »
Austin County Fair Tickets on Sale in Sealy!
Steinhauser's Sealy location has Austin County Fair tickets for sale in advance and at a special discounted rate!
The Austin County Fair runs October 9-13, 2013 at the county fairgrounds in Bellville. Advance Season Tickets at Steinhauser's are $25 and the Fun Pass is $90. Tickets at the fair are higher. Save money and time....Read More
Waller County Fair
Great fun for the whole family! The Waller County Fair is at the county fairgrounds in Hempstead from September 28 - October 5. The headliner this year is Stoney LaRue, on the main stage on Saturday, September 28, 2013. For more information, visit the ...
Read More »
Hours & Locations
Mon-Sat: 8am - 6pm
Sun: 12pm - 5pm
Alvin, TX 77511


(281) 388-0388
(281) 934-2479
Bryan
1422 FM 2223
Bryan, TX 77808
(979) 778-0978
Hempstead, TX 77445


(979) 826-3273
Magnolia, TX 77355
(281) 356-2530
Navasota
Events
Sept 7 & 21, 2013
See above link for specific dates
September 19, 2013
Sept 21-22, 2013
Sept 27 - Oct 6, 2013
Be sure to check the event calendar on our website for future store events!
Show Feed Perk
Raise a champion this fall and save $1 off your show feed September 25-28.
15% off Sullivan Show Supplies
Save September 6-9, 2013 at Steinhauser's with our Sullivan Show Supply Perk!
$1 off Hog & Deer Blocks
Save $1 off
September 17-20, 2013
Pet Food Loyalty Program
Are you participating in Steinhauser's Pet Food Loyalty Program? It's easy to save on ...