Small Business Environmental Assistance Program
Illinois Dept. of Commerce
& Economic Opportunity
500 East Monroe R-5
Springfield, IL 62701
Click to Visit our Program website
Celebrate Earth Day Today, April 22
nd

A
s we continue to make strides in protecting the climate by cutting carbon pollution and greenhouse gasses, EPA is participating in events to spur greater action to reduce the effects of climate change such as warmer temperatures, sea level rise, stronger storms and more droughts.
Every American plays a role in bringing about a healthier climate, a cleaner economy and a stronger energy future. By taking simple actions such as changing a light bulb, powering down electronics, using less water and recycling, together we can better protect our health and our environment. Find an event on Earth Day to join or additional resources to learn more on how you can make a difference.
Join the April 22 live Twitter chat: http://www.epa.gov/earthday/askepa.html

Attend an event or volunteer: http://www.epa.gov/earthday/events.htm

More information on Earth Day at EPA: http://www.epa.gov/earthday/index.html
REMINDER: 2012 Annual Emission Reports are Due May 1st!
All air permitted sources must file their 2012 Annual Emissions Reports with the Illinois EPA annually. Sources should also note that reporting of Green Houses Gases became mandatory in 2011 and should complete the forms appropriately. For more information about Annual Emission Reports and links to helpful online emission calculators,
click here.
If you are a facility covered under the new Registration of Smaller Sources (ROSS) program you no longer have to complete an Annual Emission Report.
If you have questions about completing your report please contact the Small Business Environmental Assistance Program at 800-252-3998


IEPA Files Rules to Sunset Stage II Gasoline Vapor Recovery Rules and Adds Fuel Dispensing or Small Gasoline Storage Tanks to Insignificant Activities for CAAP Sources
The Illinois EPA filed its proposed Stage II Gasoline Vapor Recovery rule changes with the Illinois Pollution Control Board on March 18, 2013; the Board adopted its first notice opinion and order for this rule on April 4, 2013. This rule proposes to sunset the requirement for new or remodeled gas stations in the Chicago nonattainment area to install Stage II vapor recovery equipment on new gasoline dispensers, and also establishes decommissioning procedures and timeframes for affected gas stations to begin removing their existing Stage II vapor equipment. The IEPA is proposing that the program changes become effective on January 1, 2014. However, the need to operate and maintain Stage II equipment remains in place until existing stations properly decommission their equipment using qualified vendors.
Additionally, this rulemaking proposes amendments to the listing of "insignificant activities" in 35 IAC 201.210 to include fuel dispensing or small gasoline storage tanks. This impacts facilities that hold a Clean Air Act Permit (CAAP); facilities may make changes to activities that are defined as insignificant without going through the whole process of modifying theirCAAP. In addition, it clarifies state permit exemptions for Stage II gasoline dispensing operations and Stage I storage tank filling operations at gas dispensing operations under 35 IAC 201.146 Interested parties may read the filing and track the progress on the Pollution Control Board's website:
http://www.ipcb.state.il.us/cool/external/CaseView.aspx?case=14584
Hearings have been scheduled in this rulemaking for May 8, 2013 at 11:00 am at Illinois Pollution Control Board Conference Room 1244 at 1021 N. Grand Avenue, East, North Entrance, Springfield, IL AND June 5, 2013, at 1:00 pm at Michael A. Bilandic Building, 160 N. LaSalle Street, Room N-505, Chicago, IL.
2013 Illinois Governor's Sustainability Awards Applications Due May 31
The Illinois Sustainable Technology Center (ISTC) is now accepting applications for the 2013 Illinois Governor's Sustainability Awards.
The deadline for application submittal is May 31, 2013 at 5:00 p.m. Applications will only be accepted electronically. Details and application information can be found on the ISTC website.
The award ceremony will be held this fall in Peoria, and once again ISTC will also host the Illinois Campus Sustainability Compact Awards Program in conjunction with the Governor's Sustainability Awards program.
We encourage you to forward this announcement to your colleagues that may also be interested in the program. Any questions you may have about the award application can be directed to: Debra Jacobson, Regional Operations Manager
Email Address:
djacobso@illinois.edu
Spring is here, and so are the April showers!Flooded basements/backyards are all too common, sharing your story can help.
Many communities are dealing with the painful impacts of urban flooding, with homeowners and businesses working to recover from flooded neighborhoods. The Center for Neighborhood Technologies (CNT) is helping communities fi
nd smart, practical solutions to these problems. CNT, a Chicago based non-profit, is a creative think-and-do tank that combines rigorous research with effective solutions. CNT works across disciplines and issues, including transportation and community development, energy, water, and climate change.
CNT wants to hear from you. If you live or have a business in the Chicago area and you have experienced flooding in your home or business please take this brief survey.
Your story
will help them design services and advocate for solutions.
You're not alone...
Nominate Your Innovative Green Chemistry Technology for National Recognition
The USEPA and its partners would like to recognize your achievements. Green chemistry is the design of chemical products and processes that reduce or eliminate the use and generation of hazardous substances. Since 1991 EPA's Green Chemistry Program has supported the creation of "green" chemicals and chemical processes through education and incentives, including its prestigious Presidential Green Chemistry Challenge Awards.
Have You?
Developed a chemical synthesis that does not use or generate hazardous materials?

Designed a safer chemical?

Eliminated a hazardous solvent from a chemical reaction?

Created a new green chemistry technology?
Nominate your process for an award, the process is easy-you simply describe your innovation. A lengthy scientific paper is not necessary; in fact, page length is limited. Nominations are due April 30th to be eligible. To find out more about the awards and download an application visit: www.epa.gov/greenchemistry. Please contact the Green Chemistry Program at 202-564-8740 or greenchemistry@epa.gov.
Changes to GHG Reporting
The USEPA is proposing to make changes to the Greenhouse Gas Reporting Rule's General Provision requirements that will impact all categories that report under this rule. Specifically, the U.S. EPA is proposing to amend Table A-1 to Subpart A in the General Provisions (listed in the federal register notice as Table 2-GHGs [Greenhouse Gases] With Proposed Revised GWPs [Global Warming Potentials] for Table A-1) to reflect revised global warming potentials of some greenhouse gases that have been made by the Intergovernmental Panel on Climate Change. In addition, the proposed regulation is also adding the potentials for global warming of certain fluorinated greenhouse gases that are currently unlisted in Table A-1 as referred to above. Other changes include: clarifying data reporting requirements for certain facilities; fixing minor inconsistencies in greenhouse gas monitoring, calculation, and reporting requirements; changing the monitoring and quality assurance methods to allow for flexibility for certain facilities; and other such corrections that were a result of reaching out to affected sources during rule implementation. Further, this proposed ruling also recommends confidentiality determinations for the reporting of new or significantly revised (i.e. requiring additional or different data to be reported) data elements contained in these proposed amendments to the Greenhouse Gas Reporting Rule.
The U.S. EPA is accepting comments to this proposed ruling on or before May 17, 2013. For further information regarding the proposed change to the Greenhouse Gas Reporting Rule, or to comment on the proposal, please visit the federal register notice at the following website: http://www.gpo.gov/fdsys/pkg/FR-2013-04-02/pdf/2013-06093.pdf.
Comments and information on global warming potentials on heat transfer fluids (43 potentials)
The U.S. EPA is requesting comments on the consideration of adding global warming potentials for certain fluorinated heat transfer fluids. These certain fluorinated heat transfer fluids involve 8 different types of fluorinated heat transfer fluids, which are (by trade name) Fluorinert FC-77 (component)/Fluorinert FC-3283, Fluorinert FC-3283, Fluorinert FC-40, Fluorinert FC-3284/PF-5052, Fluorinert FC-770, Novec 7300/HFE-7300, Novec 7500/HFE-7500, and Fluorinert FC-70, which are listed under Table 1: Fluorinated Heat Transfer Fluids of the federal register notice (see link below). The U.S. EPA is also requesting similar comments for 35 other fluorinated greenhouse gases and fluorinated heat transfer fluids, including (by trade name) Heptafluorobutanoyl fluoride, Fluorinert FC-3255/FC-104, Fluorinert FC-5311/Phenanthrene, Fluorinert FC-5320, Fluorinert FC-8270, Novec 7600/HFE-7600, H-Galden ZT-130, H-Galden ZT 150, H-Galden ZT-180, H-Galden ZV60, and 25 other affected fluorinated heat transfer fluids and fluorinated greenhouse gases, listed in Table 2: Fluorinated Greenhouse Gases of the Federal Register notice (see link below). This notice may impact the electronics and semiconductor manufacturing industries and any businesses that use process heating and machine cooling applications.
The U.S. EPA is accepting comments for the global warming potentials of these heat transfer fluids on or before May 6, 2013. For information on how to comment on the proposal, or for more information, including a complete list of all 43 affected fluorinated heat transfer fluids, please refer to Tables 1 and 2 in the federal register notice at the following website: http://www.gpo.gov/fdsys/pkg/FR-2013-04-05/pdf/2013-07977.pdf.
Impacts on Recycling Plastics from Shredder Residue Containing PCB
As a result of questions that the U.S. EPA has received from a scrap recycling company regarding the separation, recycling, use, and distribution of recycled plastics from shredder residue recovered from metal recycling facilities, and the applicability of excluded Polychlorinated Biphenyls (PCBs) products regulation under 40 CFR Part 761, the U.S. EPA is declaring an interpretation of their regulations. The new interpretation will allow for the recycling of plastic that is separated from shredder residue under specific conditions mentioned in the Voluntary Procedures for Recycling Plastics from Shredder Residue, which relies on the regulatory requirements for excluded PCB products (less than 50 ppm) under 40 CFR Part 761. PCB's are considered as a potential endocrine disruptor that has been used in coolants and insulating fluids for transformers and capacitors, and also has uses as plasticizers in paints and cements, pesticide extenders, hydraulic fluids, sealants (for caulking in schools and commercial buildings), wood floor finishes, and surgical implants, among other commercial and industrial applications.
Further information or concerns regarding this action and the Voluntary Procedures for Recycling Plastics from Shredder Residue can be found at the following website: http://www.gpo.gov/fdsys/pkg/FR-2013-04-05/pdf/2013-07981.pdf.
New Area Source NESHAP for Wool Fiberglass Manufacturing and revisions to the Major Source NESHAPs for Mineral Wool Production and Wool Fiberglass Manufacturing
U.S. EPA is proposing National Emissions Standards (NESHAP) for Hazardous Air Pollutants for wool fiberglass manufacturing at area sources, 40 CFR 63 Subpart NN. Emissions of chromium and particulate matter (for metals) are being proposed for wool fiberglass gas-fired glass melting furnaces, (i.e. oxyfuel, air gas, recuperative air gas, and hybrid electric and air gas glass melting furnaces) as an addition to the source category list under the Urban Air Toxics Strategy. Emissions of particulate matter are limited to 0.33 lbs/ton of glass pulled, and emissions of chromium are limited to 0.00006 lb/ton of glass pulled. The proposal includes requirements for testing, recordkeeping and reporting. Other units at an area source may be covered under the existing NESHAPs mentioned below.
In addition, the U.S. EPA is proposing changes to the existing major source NESHAPs for Mineral Wool Production (40 CFR 63 Subpart DDD) and Wool Fiberglass Manufacturing (40 CFR 63 Subpart NNN). Based on comments that were received regarding the November 25, 2011 proposed ruling for these categories, the U.S. EPA is proposing to subcategorize the mineral wool category into those that process slag materials and those that do not, as well as cupolas that have closed-tops and open-tops. In addition, new 2013 limits that are less stringent than the original proposal in 2011 for emissions of formaldehyde, phenol and other HAPs (see Table 6, Table 7, and Table 8 in the federal register notice link at the end of this article) are included. The proposed revisions also include new language concerning the start-up, shutdown and malfunction provisions. Also note that area sources may have to comply with some of the provisions under the major source categories as stated in the recent proposal.
These actions could affect any business that produces mineral wool and manufactures wool fiberglass from sand, feldspar, sodium sulfate, anhydrous borax, boric acid, or any other materials. The U.S. EPA is accepting comments on these proposed rulings on or before May 30, 2013. For more information on how to comment on the proposal, or for more information regarding these proposed rules, please refer to the federal register notice at the following website: http://www.gpo.gov/fdsys/pkg/FR-2013-04-15/pdf/2013-07257.pdf.
NOAA SOFTWARE HELPS PROTECT RESPONDERS BY PREDICTING HAZARDS FROM MIXING CHEMICALS
Newly updated software from National Oceanic and Atmospheric Administration (NOAA) and Dow Chemical aims to provide emergency workers responding to hazardous chemical spills with information about the chemical reactions they may encounter. The free Chemical Reactivity Worksheet predicts potential hazards from mixing chemicals. The Chemical Reactivity Worksheet, is available for download for Windows only. Versions for Mac and iOS will be available in the near future.
The Chemical Reactivity Worksheet provides information about 5,200 chemicals. Each chemical is assigned to one or more "reactive groups" which may create a hazard if they come in contact with certain substances. The user is able to create a "virtual" mixture of chemicals, which could include the chemicals involved in a hazardous incident or stored in a laboratory, warehouse, or transport vehicle. The program will predict possible hazards, including fire or explosion, from mixing all possible pairs of those chemicals.
The program now also includes an alert for possible gases released from a chemical mixture, as well as information on the compatibility of common absorbents used in response to spills of hazardous chemicals.
For more information:
http://response.restoration.noaa.gov/oil-and-chemical-spills/chemical-spills/response-tools/intro-chemical-reactivity-worksheet.html
U.S. EPA PROPOSES RULE TO CHANGE EFFLUENT GUIDELINES FOR CONSTRUCTION AND DEVELOPMENT POINT SOURCE CATEGORY
U.S. EPA is proposing changes to the effluent limitations guidelines and standards for the Construction and Development point source category. EPA is proposing these changes pursuant to a settlement agreement to resolve litigation. This proposed rule would withdraw the numeric discharge standards, which are currently stayed, and change several of the non-numeric provisions of the existing rule.
Comments must be received on or before May 31, 2013.
For more information:
http://www.gpo.gov/fdsys/pkg/FR-2013-04-01/pdf/2013-07097.pdf
NIOSH SEEKS COMMENTS ON MOBILE APP FOR POCKET GUIDE TO CHEMICAL HAZARDS
National Institute of Occupational Safety & Health (NIOSH) is developing a free mobile web version of the NIOSH Pocket Guide to Chemical Hazards and seeks feedback from users on what to include and how to organize. The Pocket Guide is used by a wide range of workers and managers in training courses and in the field, including during emergency response situations. The current, 424-page edition contains detailed descriptions of 677 chemicals commonly found in the work environment, along with details on exposure routes, recommended personal protective equipment (PPE), first aid, incompatibilities and reactivities, and much more.
For more information:
Training & Events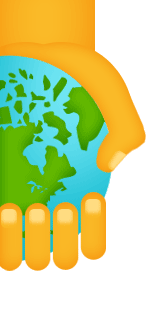 The Electric Vehicle Forum:
A discussion of the potential opportunities and obstacles surrounding electric vehicles
2013 Dates & Locations:
May 10 - Western Illinois University Riverfront Campus,3300 River Drive, Moline
June 5 - Harper College Wojcik Conference Center, 1200 W. Algonquin Road, Palatine
June 18 - American Lung Association Greater Chicago, 55 W. Wacker, Suite 800, Chicago
The American Lung Association is hosting these all day forums (8:30 am - 3:00 pm), to discuss, educate and learn about potential opportunities and obstacles relating to the use of electric vehicles in Illinois. Presenters from different areas throughout the industry will be on hand to share their insights and to answer questions from the audience. Municipal entities, private groups, fleet owners, car dealerships, car rental companies, and the general public are encouraged to attend. Topic areas will include basic electric vehicle terminology and information, recharging options, incentives for today and the future, environmental & health impacts, and local pilot projects. Attendance is free, but registration is recommended due to limited space. Please visit www.DriveElectricIllinois.org for further information and online registration.
ITRC 2-Day Classroom Training
Light Nonaqueous-Phase Liquids:
Science, Management, and Technology
The Interstate Technology and Regulatory Council (ITRC) is offering a 2-day training class from the ITRC LNAPL team on June 4-5, 2013 in Springfield, IL hosted by ITRC state member

Illinois Environmental Protection Agency

.



Who Should Attend:
Regulatory staff involved in

light, nonaqueous-phase liquid

(LNAPL) remediation programs, site owners, consultants, public stakeholders, and others interested in using science-based approaches to assess, remediate, and close LNAPL contaminated sites.
LNAPL assessment and remediation presents a significant challenge for corrective action and cleanup at petroleum processing, storage, and handling facilities such as refineries, bulk product terminals, gas stations, airports and military bases. Once in the subsurface, LNAPLs can be difficult to adequately assess and remediate. The result can be long-term risk and exposure issues such as vapor intrusion, groundwater, surface water and soil contamination or other risk sensitive habitat. It may present acute-risk concerns such as explosive conditions or LNAPL may pose aesthetic concerns, or in some cases, pose no risk. In addition, regulatory drivers for LNAPL concerns present challenges to site closure, such as regulations that require recovery of "free product," (a.k.a., "free-phase hydrocarbon" and "liquid-phase hydrocarbon") to the agency determined "maximum extent practicable." ITRC offers this 2-day classroom training course, based on ITRC's Technical and Regulatory Guidance document,
Evaluating LNAPL Remedial Technologies for Achieving Project Goals (LNAPL-2)
to assist environmental practitioners with applying science-based solutions for LNAPL sites. The ITRC guidance was developed through the combined efforts of environmental professionals, including state and federal regulators, consultants, industry, and community stakeholders.
This 2-day ITRC classroom training led by internationally recognized experts should enable you to:
* Develop and apply an LNAPL Conceptual Site Model (LCSM)
* Understand and assess LNAPL subsurface behavior
* Develop and justify LNAPL remedial objectives including maximum extent practicable considerations
* Select appropriate LNAPL remedial technologies and measure progress
* Use ITRC's science-based LNAPL guidance to efficiently move sites to closure


Interactive learning with classroom exercises and Q&A sessions will reinforce these course learning objectives. You will also have the opportunity to network with other environmental professionals.


Recommended pre-requisite
: ITRC LNAPL Internet-based training (3 part series). The LNAPL classroom training goes well beyond the Internet-based training content and provides the participant a much more in-depth learning experience including practice applying their new knowledge and skills through in-class exercises.
For more information about the ITRC LNAPL team's products including no-cost downloads of the documents and archives of Internet-based training, please visit
http://www.itrcweb.org/LNAPLs
Updates to International Energy Conservation Code - Free Trainings Available!
Recent changes and updates have been made to the International Energy Conservation Code (IECC) which took effect on January 1, 2013. The law requires design and construction professionals to follow these latest revisions, so becoming informed is vital! The Illinois Energy Office has announced a Building Industry Training series directed at the construction industry to support implementation. Homebuilders, designers, code officials, and home performance contractors will be able to learn about the 2012 IECC applicable to new construction, additions, and renovation projects. These seminars will provide the basis for the correct use of the 2012 IECC and Standard 90.1-2010 in the design, plan review, field inspection, and analysis of construction in Illinois. Specific topics to be covered will include 2012 IECC and ASHRAE 90.1-2010, Chicago Energy Conservation Code, Blower Door & Duct Testing, Controls for Daylight Harvesting, Designing for On-Site Renewables, and System Commissioning (Cx). CEUs are available for certain professionals and certification renewals. All sessions run 8:00 a.m. to 4:30 p.m. and are offered to Illinois Investor Owned Utility customers at no cost. Numerous sites locations remain with registration open. Please visit www.ildceo.net/energycode (scroll down to January - May 2013 IECC courses) for more information and registration.
Environmental tip: During hot weather, don't top off your gas tank. Refuel your car or truck in the early morning or the evening when it's cooler. A small fuel spill may not seem like much, but every spill evaporates and adds to air pollution, and fuel pumps with vapor recovery systems can feed a spill back into their tanks - after you paid for it. So, in hot weather - don't top off! More information: http://www.epa.gov/donttopoff/