FEATURED EVENT
Venture Salon

Oct. 21


An Evening of Venture Talks,
Networking
Featuring
Mike Prasad
ventureHub
William Bao Bean
Jeremy Goldkorn
Location:
La Kretz Innovation Campus,
Arts and Innovation District,
Downtown LA
Silicon Dragon Spots
GetGlobal
October 20-21, LA
Gain Global Insights
Enter Code, DRAGON, to receive 40% discount

At Silicon Dragon's
'Shark Tank' show
in Hong Kong, Nov. 17
Subscribe to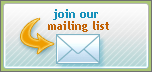 Contact
News@
silicondragonventures.com
TWITTER
@silicondragon
SiliconDragon
RECAP: Silicon Dragon Valley 2016
Tech Revolution: VR, AI, IoT + China
Dealmakers: Erik Lassila, Peakview Capital; Jay Eum, TransLink Capital; Hans Tung, GGV Capital; Yong Liu,
WI Harper; Karen Wong, WSGR
with Silicon Dragon's Rebecca Fannin
VR Pros: Tim Chang, Mayfield Fund; Marc Jackson, Seahorn Capital; Tim Merrill, Digi-Capital; Eugene Chung, Penrose Studios with Serial Author Shel Israel
Tech Chats: Travis Katz, GoGoBot

Yi Wang, Liulishuo with Joseph Yuen, KPMG
Tech Chats: Alvin Xu, 51 VR, Selina Wang, Bloomberg;
Alex Lai, Metron Force
Book Talks: Madhavan Ramanujam, Monetizing Innovation with Eric Savitz, Brunswick Group;
Amy Karam, The China Factor with Ken Wilcox, SVB
VC Judges for Pitches: Jay Eum,
Hans Tung, Edith Yeung, 500 Startups


NEWS & TRENDS

The Los Angeles startup community is strengthening with the opening of La Kretz Innovation Campus in downtown LA's arts and innovation district, the venue for
Silicon Dragon's Salon
.
Amino Capital, previously Zpark Venture, has raised $50 million for a second fund investing in early stage startups in AI and data that bridge the U.S. and China.
DCM portfolio company Analogix Semiconductor is being acquired by Beijing-based buyout fund Shanhai Capital in a $500 million transaction.
VCs are funding bike-sharing startups at about the same clip as they once funded ride-hailing apps. Several Chinese startups in this new biking sector have raised sums amounting to $100 million.



JOIN THE
SILICON DRAGON CIRCLE



David Sullivan, Managing Director,
Alliance Development Group,
joined the Circle.
Shouldn't you?