Featured Event
Silicon Dragon
Palo Alto 2015
Asia Links
Thursday, February 5, 2015
5-9pm
2000 University Avenue Circle
Palo Alto, CA
Catch the early bird rate now!
Startups and small businesses are discovering the (not-so) secret strategy to scaling up quite fast and big. Go Asia is their mantra. China and India are two key destinations on their itinerary.
Here's how they're mapping the journey and profiting.
Don't miss this
well-timed event.
featuring VCs and
Tech Entrepreneurs with
Asia Impact
Eric Hsia
Venture Partner,
TransLink Capital
Eric Kim
Managing Partner
Goodwater Capital
Guru Gowrappan
COO
Quixey
Tong Luo
Founder & CEO
Handscape Inc.
Chang Kim
CEO
Tapas Media Inc.
Programmed by
Thanks to our Sponsors:
DLA Piper
Silicon Valley Bank
Agenda: 5-9pm
Welcome Remarks
3 Tech Chats
VC/Angel Investor Panel Cocktail Reception and Networking
for speaking and sponsorship opportunities, email
JOIN THE SILICON DRAGON CIRCLE
Henry Wong of Garage Ventures with Silicon Dragon founder Rebecca Fannin in Hong Kong
+ Guest pass to a Silicon Dragon or Tiger program
+ Discount tickets for you and a colleague to Silicon Dragon events
+ VIP Invites to roundtables and dinners and luncheons
Presenting
Silicon Dragon and
Startup Asia 2015 Global Events
MARK YOUR CALENDAR!
London
March 11, 2015
Google Campus
UK-China Links
Hong Kong
April 22, 2015
HK Cyberport
Stay tuned for:
Beijing
New York
Sydney
Shanghai
Silicon Valley
Shenzhen
Taipei
Bangalore
RECAP
Silicon Dragon VIP and Venture Awards
November 20, 2014
Hong Kong
Dealmakers Zheng Wang, Silver Lake; Tytus Michalski, Fresco Capital; Tina Ju, Kleiner Perkins/ TDF; Melissa Guzy, Arbor Ventures; Jenny Lee, GGV Capital
from Awards event
Congratulations, winners!
VC Professional:
Tina Ju,
Kleiner Perkins China/ TDF Capital
VC firm:
GGV Capital
(accepting Jenny Lee)
Entrepreneur:
Simon Loong, WeLab
Tech Deal:
Silver Lake
(accepting Zheng Wang)
IPO: Pearl River Delta
iDreamSky Technology (accepting Monte Singman)
Quick Links
CONNECT
@SiliconDragon
@RFannin
@SiliconGlobal
WeChat: rebeccafannin
SUBSCRIBE TO
SILICON DRAGON NEWS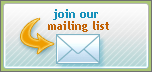 SILICON DRAGON TALK

Silicon Dragon Talk: Xiaomi -

Copy Of iPhone Or Original?

Featuring guest Hans Tung, managing partner, GGV Capital and

Xiaomi

investor, interviewed by Rebecca Fannin of Silicon Dragon Talk

.





STARTUP ASIA BANGALORE
HIGHLIGHTS
VC panelists: Veena Avadhanam, Bhavanipratap Rana, Ranjith Menon, Rahul Chowdhri, Sandeep Murthy with MC Rebecca Fannin
Photographed above: Amit Agarwal, Amazon India; Chandan Raj,
Your Story with Bhavish Aggarwal, OlaCabs; Girish Menon, KPMG
with Sandipan Chattopadhyay, JustDial; Sandeep Murthy, Lightbox Ventures;
Verun Gupta, KPMG;
Rebecca Fannin, Silicon Dragon with John Chrisman, Dorsey;
bar scene and ballroom
VIDEOS
Tech Chats:
Thanks to our sponsors:
Dorsey, S&R Associates, KPMG
Event Partners
Your Story, Mumbai Angels, TiE Bangalore
Silicon Dragon Talk: Hong Kong Startups - A Reality Check
Silicon Dragon Talk:
November program:
Startup Hong Kong: A Reality Check
featuring guests
Tytus Michalski, Fresco Capital
Melissa Guzy, Arbor Ventures
Simon Squibb, Nest
Host: Rebecca Fannin, Silicon Dragon
See more Silicon Dragon Talk shows
NEWS

CHINA

Sequoia and Nexus invest $3 million in TinyOwl. Zomato recently raised

Lilly Huang, SVB; Edith Yeung, 500 Startups Mobile Collective; Elise Huang, WestSummit Capital; Jeff Richards, GGV Capital with Silicon Dragon

moderator Rebecca Fannin at GMIC SV conference, preparing to go on stage.