Featured Event:
featuring
VC/Dealmakers:
Rahul Chowdhri
Helion Ventures
Ranjith Menon
IDG Ventures
Sandeep Murthy
Lightbox Ventures
Bhavanipratap Rana
Intel Capital
Sasha Mirchandani
Mumbai Angels, Kae Capital
Entrepreneurs
V.S.S. Mani
Founder & CEO, JustDial
Amit Agarwal
Co-founder & CEO
VP, Amazon India
Moderators:
Rebecca Fannin
Silicon Dragon/Tiger
Chandan Raj
YourStory
Cocktail reception and dinner buffet
Thanks to our sponsors:
----------
for more info, email
____________
Partner Events:
Annual Semiconductor Dinner
Ming's restaurant
Nov. 4
Palo Alto, CA
Nov. 6-7
Honolulu
Nov. 11
Hong Kong
Presenting
Silicon Dragon 2015 Global Events
Stay tuned for our full schedule of programs in innovation markets
around the world
London, Hong Kong, Beijing, New York, Sydney, Shanghai,
Silicon Valley, Singapore
Quick Links
CONNECT
@SiliconDragon
@RFannin
WeChat: rebeccafannin
Riskmaster Tim Draper
with Silicon Dragon lady
JOIN THE SILICON DRAGON
CIRCLE
+ Guest pass to a Silicon Dragon program
+ Discount tickets for you and a colleague to Silicon Dragon events
+ VIP Invites to roundtables and dinners and luncheons
+ autographed Startup Asia book
SUBSCRIBE TO
SILICON DRAGON NEWS OR
FORWARD TO A FRIEND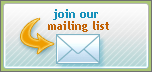 Silicon Dragon Talk:
our new monthly
talk show featuring
trends, news and profiles
October program:
Alibaba and China's Tech Titans
Buy Up US Startups
featuring guests
Brad Bao, Fosun Kinzon Capital
Hany Nada, GGV Capital
Yong Liu, SVTech
Host: Rebecca Fannin, Silicon Dragon
Click on image above to watch 1/2 hour show or click here
See more Silicon Dragon Talk shows
Silicon Dragon Awards 2014 Event
Presenting and interviewing
VC Professional, VC Firm, Dealmaker, Entrepreneur, IPO scorer
You may be surprised by who wins this year . . .
Join us to see who!
Prior Winners
Prior Winners: 2011-2013
Poshu Yeung, Tencent
Hurst Lin, DCM
Kai-Fu Lee, Innovation Works
Richard Liu, Morningside Ventures
David Zhu, Divide
featuring Q&A chats with the winners and a look ahead at venture and innovation trends
November 13, 2014 5:00 - 9:00 PM
Prince's Building, Hong Kong, Central
Awards presentation, Trend watch
Cocktails & Appetizers
Networking Reception
SILICON DRAGON VALLEY 2014 HIGHLIGHTS
October 2, Draper University
Silicon Dragon Valley 2014 Videos
Panels:
Hans Tung, Tim Draper, Yong Liu, David Lam, Jay Eum, Kelvin Chan
Thiru Arunachalam, Eric Setton, Eric Savitz
Tech's Future: What's Hot, What's Not
Osuke Honda, Carmen Chang, Gary Matuszak
Tech Chats:
Cynthia Wang, RoxApac with Diana Ding, DingDing.TV
Ron Hoge, Pinnacle Engines with Sydney Armani,
CrowdFundBeat
Xin Yee, CASEE, with Edith Yeung, RightVentures
Thanks to our sponsors East West Bank, KPMG and Morrison & Foerster
NEWS

CHINA

Xiaomi, not Apple is changing the smartphone industry

Apple's Johnny Ives is not flattered by Xiaomi

Google Capital makes 1st China investment, backs Innolight with $38 million, along with Lightspeed Venture China

Chinese tourism booking site Lyvmama raises $49 million in highly competitive market

Bertelsmann Asia launches angel fund for China

INDIA

Indian e-commerce firm Snapdeal is set to raise $650 million in a new round of funding led by Softbank

Telstra and Global Brain lead $19 million funding for India's location-based mobile ad service Adnear

PayUMoney acquires mobile app Eashmart to offer cashless mobile payment solutions

KOREA

Wit.ai Raises $3M Seed Round Led By Andreessen Horowitz, Eyes Opportunity In Korea

Korean ride sharing service Socar lands massive $18M investment
Rebecca Recommends . . .

Le Passage Country House On a Tea Plantation in the Mountains Not Far from Jack Ma's hometown of Hangzhou in Mohkan Shan. The perfect getaway for writers or for the

nouveau riche

escaping city stress. Read about

Le Passage

and the surrounding region that's being developed into a tourist zone.