The Candidate:
Better an Interim
Than a Sacrificial Lamb
Part 3 of 5 | Succession Planning Series
Ironically, even though schools are in the general business of talent development, most boards engaged in head searches seek talent that has been developed elsewhere. They choose external candidates despite risking the loss of programmatic continuity, cultural stability, and institutional memory. However, not all boards operate this way. Schools that find it critically important to develop a consistent model that will perpetuate and uphold the mission of the school, often develop a very intentional internal succession plan. The plan identifies and nurtures potential future leaders through an executive development program, either formally or informally.
This is Part 3 of the five-part series on "Transitions and Succession Planning," which was a project undertaken by SAIS to capture the thoughts and insights of novice, experienced, retiring, retired, and interim heads. The focus of Part 3 is on candidate: leadership cultivation and internal succession, short-timers, interims and sacrificial lambs, and emotional intelligence. Note that the project will be released in its entirety at the 2013 SAIS Annual Conference, October 27-29. >>Read more HERE.
"The new societal conditions are eliciting new forms of leadership necessary to launch and sustain the transitions toward more knowledge intensive societies. Leadership in the Digital Age needs new attitudes, new skills, and new knowledge gained through unique professional experiences responsive to the changes brought by the modern age." (Ernest J. Wilson III, The Encyclopedia of Leadership)
In recent years, many schools have begun to tackle the myriad changes, opportunities, and issues brought by the Digital Age, as it plays out in schools. Upgrades to infrastructure, new technologies, reworked curriculums, and a general rush to get ahead of a ball already rolling, is common and ongoing. The issues and changes have added a requirement for schools to remain competitive, relevant, and ultimately successful: digital leadership. >>Read more HERE.
Board of Trustee Nominations
The SAIS Board of Trustees proposes the following slate
of new trustees for service beginning January 1, 2014:
Fred Asaaf | Pace Academy, Atlanta GA
Ian Craig | Harding Academy, Nashville TN
Rachel Deems | Spartanburg Day School, Spartanburg SC
Bill McGee | Hill Country Christian School, Austin TX
The membership will have the opportunity to elect trustees at the SAIS Annual Business Meeting, which takes place during the Annual Conference, on Sunday, October 27, at 12:00 PM.
The SAIS Board of Trustees elected the following slate
of officers for service beginning January 1, 2014:
CHAIR: Barbara Daush | St. Agnes Academy-St. Dominic School, Memphis TN
TREASURER: Dennis Manning | Norfolk Academy, Norfolk VA
SECRETARY: Marvin Lishman | Magnolia Heights School, Magnolia Heights MS
The SAIS Board of Trustees recommends a bylaws change amending the fiscal year-end from June 30 to December 31. The membership will be asked to vote on this amendment at the SAIS Annual Business Meeting on Sunday, October 27, as follows (new text in red):
Article 11. FINANCIAL MATTERS.
The fiscal year of corporation, for tax and financial accounting purposes shall be the 12-month period ending on the last day of each
December
. All budgets must be approved by the Board of Trustees. The dues of the Association will be determined by the Board of Trustees and are to be paid annually by a date set by the Board of Trustees. Financial policies for the association shall be determined from time-to-time by a committee of the board, subject to the board's directives.
opportunities for your school community
AISAP-SAIS
Admissions Forums
Various dates & locations across the region
Create a road map for your school's strategic enrollment management process! This workshop will help you understand the elements, aspects, and requirements of embarking on a strategic enrollment management plan. In addition, you will develop an understanding of the role and importance of tuition elasticity in your institutional financial model.
SAIS-92Y Parenting Conference
FOR PARENTS & ADMINISTRATORS
September 30
10AM-4PM
Atlanta, GA
Keys to Confident Parenting in an Age of Anxiety, Dr. Ron Taffel
The Fantastic Elastic Brain: The Most Updated Information About Brain Development in Children, Dr. JoAnn Deak
Eight Things Parents Cannot Do for Their Children (But Wish They Could), Dr. Michael Thompson
Raising Children in a Digitized, Commercialized World: Challenges for Parents and Teachers -- and How to Meet Them, Dr. Susan Linn
The Words We Use: Linking Language, Learning, and Literacy, Dr. Lydia H. Soifer
>>Register at www.sais.org/92Y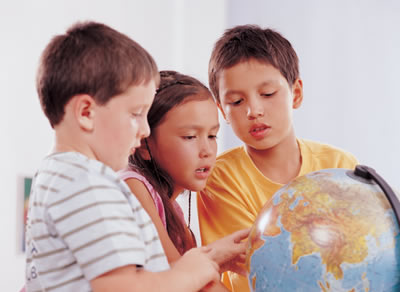 Charting a Direction
for Online Learning
October 2013-April 2014
Administrators and teachers will take a deep-dive into online learning, covering the strategic decisions that schools face and the practical implications for implementation.

This course will offer a combination of online assignments and interactions (4-5 hours every three weeks) plus two in-person workshops, which will take place in Atlanta on October 2, 2013, and April 9, 2014.
>>More info here CDOL registration & course description
QUICK LINKS
Do you have a colleague who would benefit from this eNL? They can subscribe here.
2013 SAIS ANNUAL CONFERENCE
The Global Future: Preparing Students and Shaping Schools
October 27-29 | Atlanta, GA
REGISTRATION
$325 (through next Friday, Oct 4)
$375 (after Oct 4)
EXHIBITORS & SPONSORS
SUNDAY FEATURED SESSIONS
10:00 AM > Ian Symmonds
"The Global Flattening of Education"
2:00 PM > Jan Pullen
"Global Education, Emotional Intelligence, and Empathy"
SUNDAY KEYNOTE PANEL
-Nishant N. Mehta, Head of The Children's School
-Jay Bonner, Associate Head of The Asheville School
-Chris Harth, Director of Global Studies at St. Andrew's Episcopal School
"Personal Journey and the Imperative for Global Education"
MONDAY FEATURED SESSIONS
10:15 AM > Dr. Yong Zhao
"Educating Creative & Entrepreneurial Students"
2:00 PM > Janice Abraham
"International Risk Management"
8:15 AM > Dr. Yong Zhao, Dean, College of Education, University of Oregon:
"What Defines a World-Class Education"
3:00 PM > Pierre Ferrari, CEO, Heifer International:
"The World as an Opportunity
to Serve"
HOTEL
To reserve a room at the Marrio

tt Buckhead ($165+tax), please call (888) 855-7741 or use this link. The group code is IASIASA and the cut-off date is NEXT FRIDAY, OCT 4. **
SAIS is not using a housing bureau; please contact the hotel directly to make your reservation.**
BREAKOUT SESSIONS
The conference schedule offers a variety of learning opportunities for independent school leaders, including these and other sessions:
Legal Concerns When Enrolling International Students

(Caryn Pass & Heather Broadwater)

Developing Global Citizens in Our Youngest Students

(Frances Lonergan & Julie Scherrer)

Flat, Flexible, Focused: 21st Century Models of S

chool Transformation

(Brett Jacobsen & Nishant N. Mehta)

Mental and Emotional Health: The Forgotten Risk Area

(Ann McCollum)

Implementing, Sustaining, and Maintaining a 1-to-1 Global Program

(Matt Scully, Eric Hedinger & Derrick Willard)

Using Dashboards to Consolidate All Your Important School Data

(Jeffrey Mitchell, Barry Peterson & Mary Crawford)

Strategies for 21st Century Leaders

(William Taylor & Ken Kay)
The 2013 SAIS
Benchmarking Survey
CLOSES ON FRIDAY!
For the second year, SAIS and MISBO have partnered to produce a benchmarking survey.
Check out these facts and figures available to you. YOU MUST PARTICIPATE TO HAVE FULL ACCESS. Contact Damian Kavanagh if you have questions or need assistance -- [email protected]
or (404) 918-8850.
Please share photos from your school that SAIS may use on the website and in videos and other marketing materials.
Are you a head of school who is retiring at the end of this school year? If so, please let us know!
Email

[email protected]

so we can update your information and invite you to the dinner for retiring heads on Saturday, October 26, immediately prior to the 2013 SAIS Annual Conference.