The Outgoing Head:
Timing is Everything
Part 1 of 5 in the Succession Planning Series
In contemplating retirement or a transition to another school, many heads take timing into close consideration, hoping their exit will cause the least amount of disruption to the school. One head shared the philosophy behind the timing of his departure. His school operates on a five-year strategic cycle. He purposefully chose the second year in that cycle as his last. He anticipated that a new head would assume control in the third year, which he identified as the smoothest in terms of pursuing the strategic plan and the goals outlined in the accreditation process . . . Another head reiterated the importance of timing both in the life of the school and in her own capacity to continue to lead energetically and enthusiastically . . . she also recognized that the school's next initiative to develop a 21st century curriculum and instructional model would require at least a five-year commitment. She didn't want to take on that next step, knowing that the next head might not agree with the initiative's direction and could possibly dismantle it. Most importantly, she knew the limits of her energy and enthusiasm; she knew she didn't want to "live bone tired" and felt that "all the tricks in her bag had been played." Possessing a keen sense of her own timing, she chose to retire when she felt it would serve both her and the school's needs.
This is Part 1 of the five-part series on "Transitions and Succession Planning," which was a project undertaken by SAIS to capture the thoughts and insights of novice, experienced, retiring, retired, and interim heads. The focus of Part 1 is on timing, creating freedom, remaining focused on the integrity of the mission, leaders as servants, the role of the outgoing head, and effective planning to enjoy retirement. Note that the project will be released in its entirety at the 2013 SAIS Annual Conference, October 27-29.
Read the full story HERE.
Dr. Catherine Steiner-Adair
"The sustainable family is a family that has created a fabric of connectivity that is strong and many layered . . . it can deal with a crisis with elasticity, without unraveling. It is flexible, not brittle, and has high tensile strength forged by spending time together." In 2013, the awe and draw of technology are an ever-present aspect of modern life. Smart phones, tablets, laptops, the Internet, online communities, social media - these technologies have reshaped and are reshaping our world and how we live and operate in it. Parents and educators alike are fully aware of this shift as they grapple with its impact - positive and negative - on child development. They are eager to embrace the benefits of technology, but anxious to manage its liabilities. In The Big Disconnect: Protecting Childhood and Family Relationships in the Digital Age, author and child psychologist Dr. Catherine Steiner-Adair weighs in. Read the full story HERE.
Five Questions with Dr. Michael Thompson
Dr. Michael Thompson has been a mainstay in many SAIS schools for years. He has teamed up with four other eminent scholars, clinicians, writers, and facilitators to provide a remarkable opportunity to parents and educators in the southeast. We were able to catch up with him and ask about his presentation "Eight Things Parents Cannot Do for Their Children (But Wish They Could)." Read the full story HERE.
opportunities for your school community
SAIS-92Y Parenting Conference
September 30 | 10AM-4PM | Atlanta, GA
Join us to hear the latest research on childhood development from the experts. This conference is designed for both independent school administrators and parents with children of all ages. Schools are invited to send teams of parents and administrators to learn together.
Featured Speakers & Sessions:
Keys to Confident Parenting in an Age of Anxiety, Dr. Ron Taffel
The Fantastic Elastic Brain: The Most Updated Information About Brain Development in Children, Dr. JoAnn Deak
Eight Things Parents Cannot Do for Their Children (But Wish They Could), Dr. Michael Thompson
Raising Children in a Digitized, Commercialized World: Challenges for Parents and Teachers -- and How to Meet Them, Dr. Susan Linn
The Words We Use: Linking Language, Learning, and Literacy, Dr. Lydia H. Soifer
Register at www.sais.org/92Y | Parents $195 | Administrators $95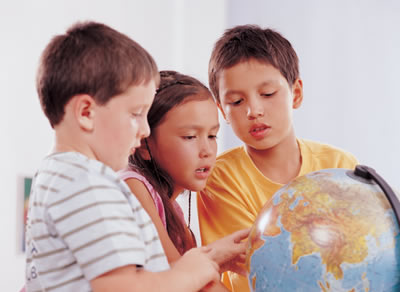 Charting a Direction
for Online Learning
October 2013-April 2014
This blended course will take administrators and teachers on a deep-dive into online learning, covering both the strategic decisions that schools face and the practical implications for implementation. Particular focus will be spent on pedagogical and financial implications for schools. Participants will be exposed to national leaders and experts in online learning.

This course will offer a combination of online assignments and interactions (4-5 hours every three weeks) plus two in-person workshops, which will take place in Atlanta on October 2, 2013, and April 9, 2014. Participants should expect to actively participate in discussions and work in both the online and in-person portions of this course.
Blogs of Note
Read blogs and tweets online
here.
Brent Bell, Head of Upper School and a parent at Randolph School (AL), shares how upper school faculty used a design thinking exercise to brainstorm strategies to help students transition back to school.
Participation, Perseverance, and Patriotism
Jack Hall, Head at The Walker School (GA), shares his first experience running Atlanta's annual Peachtree Road Race with his family, and how the event inspired him for the coming school year.
A Note to Start the School Year
Sean Corcoran, Head of Brainerd Baptist School (TN), shares a thoughtful piece from Chattanooga Times Free Press columnist David Cook titled, "A Note to Educators: A Note to Start the School Year."
Suzanna Jemsby, Head of The Galloway School (GA), reflects on the excitement and unexpected moments during the first week back to school.
Life Lessons from the Huffington Post
Tannika Wester, Director of Media Relations for the Darlington School (GA), shares some highlights from HubSpot's INBOUND 2013 marketing conference in Boston, such as a speech from Arianna Huffington, president and editor-in-chief of the Huffington Post.
SAIS has been at work creating a series of stakeholder surveys for you to use either in conjunction with a strategic visioning process or just to take the pulse of your stakeholder communities. The reliability testing from the pilot group has been completed and we are very pleased with the results. We are putting the final touches on the reports available and creating best practice documents for you to use so that you can get the most valid data possible (and know what to do with it). Stay tuned for the full launch this fall.
QUICK LINKS
Do you have a colleague who would benefit from this eNL? They can subscribe here.
2013 SAIS ANNUAL CONFERENCE
The Global Future: Preparing Students and Shaping Schools
October 27-29
REGISTRATION
: For those who register by Oct 4, full conference registration is $325. Register at
www.sais.org/ac
.
HOTEL: To reserve a room at the Marriott Buckhead ($165+tax) please call (888) 855-7741 or use this link. The group code is IASIASA and the cut-off date is Oct 4.
Please note that SAIS is not using a housing bureau -- please contact the hotel directly to make your reservation.
SESSIONS
: The conference schedule offers a variety of learning opportunities for independent school leaders, including these sessions:
Developing Global Citizens in Our Youngest Students
Cultural Empathy: The Research

Two Education Paradigms: What Defines a World-Class Education

Preparing Teachers to Think Globally
Flat, Flexible, Focused: 21st Century Models of School Transformation
Hybrid Education and the Modern School
Implementing, Sustaining, and Maintaining a 1-to-1 Global Program

The Global Flattening of Education

Legal Concerns When Enrolling International Students
Using the SSAT to Evaluate International Applicants
Mental and Emotional Health: The Forgotten Risk Area
Using Dashboards to Consolidate All Your Important School Data
Learning Leadership: Making an Impact on Your School, Your Profession, and Your Career
Strategies for 21st Century Leaders
CONFERENCE FORMAT: SAIS and MISBO are hosting overlapping conferences in 2013 so that all school leaders can benefit from the entire program. Registration allows you attend all sessions, Sunday through Tuesday. Sunday sessions are designed for SAIS, Monday sessions are designed for everyone, and Tuesday sessions are designed for MISBO.
I Have A Dream
Training for the
SAIS Accreditation Portal,
an online tool to help your school experience accreditation digitally, is available
here
.
2013 SAIS Benchmarking
The 2013 SAIS
Benchmarking Survey
is now OPEN!
For the second year, SAIS is teaming up with MISBO to produce a benchmarking survey. It is incredibly valuable -- check out these tip-of-the-iceberg of facts and figures available to you. YOU MUST PARTICIPATE TO HAVE FULL ACCESS. Heads of School and Business Managers were emailed access to the survey last week.
Please check your inbox or spam filters for a message from "idpsupport". Contact Damian Kavanagh if you have questions or need assistance - [email protected] or (404) 918-8850.