Welcome Back!
A Note from SAIS President
Dr. Steve Robinson
You are standing at a threshold: looking back at the summer and wondering where it went and looking forward to the new school year with trepidation and anticipation. For students, the end of summer and the start of school might seem to have come far too soon; for parents, it might be a welcome relief. But for educators, the sentiment is probably somewhere in the middle: the great relief at the end of the school year gave way to a summer of relaxation, recharging, maybe a common summer read or engagement in professional development opportunities finally followed by the certainty that first day will in fact come.

You have been planning for the return of your students: getting classrooms ready; making sure schedules and rosters are as correct as they can be; completing summer maintenance projects; implementing new curricula and new modalities of engagement.

The task that you and your colleagues perform exceedingly well is to guide your students and awaken their interests not just in subject matter, but also in the process of their own learning and discovery. As Plutarch said, "the mind is not a vessel to be filled, but a fire to be kindled." I wish each of you the very best in your days of welcoming students back to campus and kindling in each of them values that your community holds dear.

Please let us know how SAIS can be of service to you as you pursue your school's mission in the 2013-14 school year.
opportunities for your school community
SAIS-92Y Parenting Conference
September 30 | 10AM-4PM | Atlanta, GA
Join us to hear the latest research on childhood development from the experts. This conference is designed for both independent school administrators and parents with children of all ages. Schools are invited to send teams of parents and administrators to learn together.
Featured Speakers & Sessions:
Keys to Confident Parenting in an Age of Anxiety, Dr. Ron Taffel
The Fantastic Elastic Brain: The Most Updated Information About Brain Development in Children, Dr. JoAnn Deak
Eight Things Parents Cannot Do For Their Children (But Wish They Could), Dr. Michael Thompson
Raising Children in a Digitized, Commercialized World: Challenges for Parents and Teachers -- and How to Meet Them, Dr. Susan Linn
The Words We Use: Linking Language, Learning, and Literacy, Dr. Lydia H. Soifer
Register at www.sais.org/92Y | Parents $195 | Administrators $95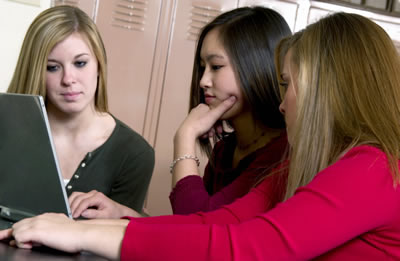 Creating Online & Blended Courses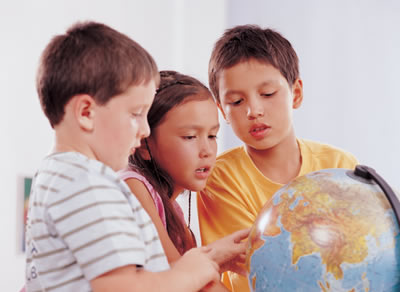 Charting a Direction
for Online Learning
October 2013-April 2014
This blended course will take administrators on a deep-dive into online learning, covering both the strategic decisions that schools face and the practical implications for implementation. Particular focus will be spent on pedagogical and financial implications for schools. Participants will be exposed to national leaders and experts in online learning.

This course will offer a combination of online assignments and interactions (4-5 hours every three weeks) plus two in-person workshops, which will take place in Atlanta on October 2, 2013, and April 9, 2014. Participants should expect to actively participate in discussions and work in both the online and in-person portions of this course.
QUICK LINKS
Do you have a colleague who would benefit from this eNL? They can subscribe here.
2013 SAIS ANNUAL CONFERENCE
The Global Future: Preparing Students and Shaping Schools
October 27-29
REGISTRATION
: For those who register by Oct 4, full conference registration is $325. Register at
www.sais.org/ac
.
HOTEL: To reserve a room at the Marriott Buckhead ($165+tax) please call (888) 855-7741 or use this link. The group code is IASIASA and the cut-off date is Oct 4.
Please note that SAIS is not using a housing bureau -- please contact the hotel directly to make your reservation.
SESSIONS
: The conference schedule offers a variety of learning opportunities for independent school leaders, including these sessions:
Developing Global Citizens in Our Youngest Students
Cultural Empathy: The Research

Two Education Paradigms: What Defines a World-Class Education

Preparing Teachers to Think Globally
Flat, Flexible, Focused: 21st Century Models of School Transformation
Hybrid Education and the Modern School
Implementing, Sustaining, and Maintaining a 1-to-1 Global Program

The Global Flattening of Education

Legal Concerns When Enrolling International Students
Using the SSAT to Evaluate International Applicants
Mental and Emotional Health: The Forgotten Risk Area
Using Dashboards to Consolidate All Your Important School Data
Learning Leadership: Making an Impact on Your School, Your Profession, and Your Career
Strategies for 21st Century Leaders
CONFERENCE FORMAT: SAIS and MISBO are hosting overlapping conferences in 2013 so that all school leaders can benefit from the entire program. Registration allows you attend all sessions, Sunday through Tuesday. Sunday sessions are designed for SAIS, Monday sessions are designed for everyone, and Tuesday sessions are designed for MISBO.
Training for the
SAIS Accreditation Portal,
an online tool to help your school experience accreditation digitally, is available
here
.