It's Lonely at the Top
Comments from Renewed Educators
It's lonely at the top. If you're a headmaster, you have no peer in your school. If you're a principal or hold a similar position of power, teachers may not view you as a fellow colleague. And frankly if you're a middle manager, you may find yourself with more responsibility than authority but still required to assume some degree of collegial distance. All of these challenges can take a toll. Led by dynamic duo Rob Evans and Michael Thompson, the Administrative Leadership Institute and the Institute for Experienced Heads offer opportunities this summer for heads and administrative leaders to learn how to shoulder these responsibilities and start the coming year with vigor and enthusiasm. MORE ...
Teach Like a Pirate
Avast ye, maties! There's a new book that may just cause you to give the heave ho to your current method of instruction: Dave Burgess's Teach Like a Pirate: Increase Student Engagement, Boost Your Creativity, and Transform Your Life as an Educator. What does teaching have to do with piracy? Burgess, an award-winning U.S. History teacher, explains that all great teachers should embrace the spirit of the buccaneer. Pirates exist outside the law, sail the unchartered seas, denounce conformity, and seek adventure. Dismayed by students' apathy and disconnection, Burgess argues that innovative, passionate teachers need to boldly wave their Jolly Rogers in defiance of the present system, reengaging students with his Teach Like a Pirate guide.
OPPORTUNITIES FOR YOUR ADMIN TEAM

Institute for Senior Administrators 2.0
June 24-26 | Atlanta, GA
KEITH EVANS and DAVID MAHLER will examine the nature of strategic leadership and pathways to continual growth, focusing on new leadership demands in a VUCA world (volatile, uncertain, complex, and ambiguous). Register at www.sais.org/ISA
Administrative Leadership Institute
June 19-21 | Atlanta, GA
MICHAEL THOMPSON and ROB EVANS lead this enriching opportunity on relational leadership for administrators who supervise adults, evaluate teachers, and/or work with parents. Registration and schedule at www.sais.org/ALI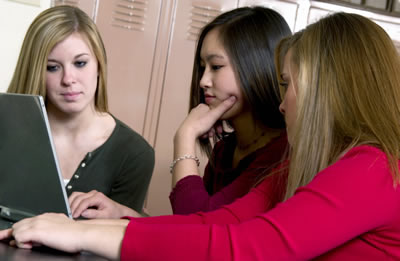 Creating Online & Blended Courses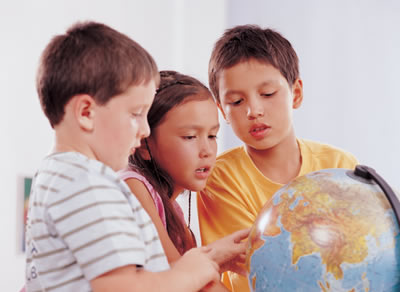 Charting a Direction for Online Learning
August 1 through February 3
Nashville, TN
This six-month "blended" course will help administrators take a deep-dive into online learning, and the opportunities and challenges that online learning presents for independent schools. The course will cover both the strategic decisions that schools face and the practical implications for implementation of online learning within a school. Particular focus will be spent on pedagogical and financial implications for schools.

This course will offer a combination of online assignments plus two in-person, day-long workshops. Online work will begin in August and end in February. Participants should expect online assignments to take approximately 4-5 hours to complete (about every three weeks).

The in-person workshops will take place at Harpeth Hall School in Nashville on August 1, 2013 and February 3, 2014. Participants can expect to actively participate in discussions and work throughout both the online and in-person portions of this course.
Curriculum as Conversation
Curriculum as Conversation: Transforming Traditions of Teaching and Learning by Arthur N. Applebee is not a great book in the sense that it's a pleasure to read. It's pretty turgid prose and full of all the eduspeak that embodies most educational writing. But the book is nonetheless great. It puts into words some pretty powerful ideas that create really interesting potentials for education. The basic premise is that we've spent too long teaching what Applebee calls "knowledge-out-of-context". You know this term whether you've used it because most likely you've experienced it first-hand as a student and perhaps even unleashed some of it on students if you're a teacher (I have). MORE ...
The Power of Memory
In a beautiful reflection on his recent visit to Yad VaShem, the Holocaust Memorial in Israel, Stan Beiner, head of The Epstein School (GA), watched an 8th grader observe and absorb.
When There's No Answer to Why
In the wake of the Boston Marathon bombings, Greensboro Day School (NC) Lower School Counselor Michelle Bostian offers advice on how to explain the inexplicable to children.
The End of the Dumb Jock Stereotype
Jay Watts, The Westminster Schools' (GA) Assistant Athletic Director, shares the data from a recent study of 26 schools, which shows that athletes outperform in almost every aspect of student life including GPA, attendance, drop out, and graduation rates.
If iPads Are the Answer, What Was the Question?
Randolph School (AL) First Grade Teacher Meade Davis reflects on her participation in the two day iPad Summit in Atlanta, imagining powerful opportunities for student learning and engagement.
Connie White, Director of Technology and Learning at Lakeview Academy (GA), reviews how brain science can inform teaching and learning.

Do you blog? Send a note to [email protected] so we can follow you!
Quick Links
Do you have a colleague who would benefit from this eNL? They can subscribe here.
SAIS Board
of Trustee Nominations
Nominate a fellow head for the SAIS Board of Trustees (or nominate yourself; self-nominations are welcomed). The board of trustees is responsible for the supervision, control and direction of the association. According to the bylaws, trustees must be heads of SAIS member schools. The board seeks to represent geographic diversity as well as diversity of school mission. Nominations are due by May 17. Details available as follows:
2013 SAIS Member Needs Survey
The SAIS Member Needs Survey is now open. Please take 5 minutes to give feedback on what services SAIS can provide to help you fulfill your school's mission.
Institute for
New Heads
June 17-19
Atlanta, GA
Review past SAIS publications organized by topic at www.sais.org/news
Institute for
New Teachers
Charlotte, NC | July 15-17
Memphis, TN | July 22-24

Atlanta, GA | July 29-31
Atlanta, GA | August 1-3
The Institute for New Teachers is an innovative and experiential must-attend workshop for every teacher new to teaching - or just new to the world of independent schools. This hands-on institute covers many topics related to teaching in an independent school environment
Accreditation Portal
The SAIS Accreditation Portal, an online tool to help your school experience accreditation digitally, has launched! Training is now available at SAIStalks here.