Listening to the Leaders
Would you find it difficult to locate Afghanistan or India on a map? (Hint: they're separated by Pakistan.) Do you believe English is the most widely spoken language in the world? (Sorry, the answer is Mandarin spoken by 14% of the world's population.) Would you answer China when asked to name the world's largest economy? (Believe it or not, the United States still holds that top spot ... for now.) If you answered yes to these questions, you're in good company; the vast majority of American students would too. But this inability to answer basic questions about the global economy, international culture, or the location of other countries on a map, especially one where the United States is still engaged in its longest war in history and the other where American companies have outsourced a substantial number of jobs, is symptomatic of our nation's insular view of itself. However, in our modern, globally interconnected society, it is now more important than ever that our students understand the world around them. MORE ...
Leaders Make the Future
"Innovate or die," summarized one attendee, characterizing the salient message from keynotes to breakout sessions at this year's 2012 SAIS-MISBO Annual Conference. Everyone is feeling it: an urgency to compete, the need to remain relevant, an end to business as usual. Leaders can no longer sit on the sidelines, taking note of the changing rules of the game; now, there's a bias toward action. MORE ...
VIDEO REEL: Visit www.sais.org/talks for videos from the highly innovative keynote session featuring leaders from SAIS schools as well as other conference highlight videos and footage from the recent SAIS Lunch & Learn featuring Grant Lichtman.
Book Review |

Ecoliterate by Daniel Goleman
Spartanburg Day School and Ecoliteracy
There's a growing nip in the air forcing many of us to turn on the heat in our homes. With the twist of our thermostats, the rooms gradually take on a cozy warmth. But do we or our children know how that heat is generated? A hundred years ago we used firewood. Fifty years ago coal. Today, we largely use high quality fossil fuels, specifically natural gas, heating oil, and propane. But what are the implications of using one over the others? Are we contributing to climate change, polluting the air we breathe, damaging the environment of others to enhance our own? MORE ...
Accreditation Research Survey
Select schools that meet specific criteria may be asked to participate in a university research study examining perceptions surrounding accreditation. If you are selected (via email), please consider participating.
SAIS Accreditation Portal
The new SAIS Accreditation Portal, an online tool to help your school experience accreditation digitally, launches in December. Check out some screenshots here.
Cosmopolitanism in SAIS Schools
NAIS President Pat Bassett refers to cosmopolitanism as one of the important elements of a 21st century education. In this FastStats a snapshot of some of the elements that define cosmopolitanism is presented. Specifically, 5- or 10-year trends for student, teacher, and senior administrator diversity are presented. Also, programmatic indictors such as global education programs and international partner schools are offered. MORE ...
Sponsor Spotlight | Three W International
2012-13 SAIS Platinum Sponsor
Three W International has been providing placement services for international students in American independent school communities for the past 14 years. Intent on ensuring mutual satisfaction between the host school and the international student's respective communities, Three W works closely to develop individualized, appropriate placements. Three W seeks long-term commitments from schools, offering in turn high-caliber, academic students whose fees are paid in advance. MORE ...
How do you respond to adversity?
Walker Head of School Jack Hall asks one of life's most important questions, noting that adversity leads to perseverance, gives rise to character, and ultimately conceives hope.
To reflect, reinvigorate, and restore.
On sabbatical from his position as headmaster of The Epstein School, Stan Beiner blogs from China as he explores the necessity of global education first-hand.
Beware of termites in the floor, not wolves at the door.
With the election over, Byron Hulsey, Randolph Head of School, reflects on his reading of O.S. Guinness's book A Free People's Suicide, underscoring our country's need to refocus on service and the common good.
Successful Failures
Montgomery Academy Head of School Dave Farace highlights researchers and authors who emphasize that independence, resilience, and curiosity are developed through powerful relationships.
Trying to spot exceptional talent? Look for resilience.
Dr. John Davies, Head of Miami Country Day School, integrates the development of resilience, what business leaders recognize as marking notable talent, into the school's portrait of a graduate.
Robert Ryshke, Executive Director of Westminster's The Center for Teaching, provides a summary of Educational Leadership's articles on teacher evaluation.
Do you blog? Send a note to [email protected] so we can follow you!
Finance Institute
January 28-29

Learn to speak your CFO's language!
The 2013 SAIS Finance Institute will be led by veteran school business officer Barb Egan (CFO, Woodward Academy, Atlanta, GA), and Dale Cermak Mullarkey, who has over 19 years of experience in the education and employee benefits fields.
The curriculum will cover a variety of aspects of day-to-day business operations and is an excellent view into school finance and the worries of the business manager's office. It helps those who are primarily from an academic background better comprehend the complexities of school life and just how many moving parts there really are.
Get all the details and register
here
.
Governance & Leadership Institute
February 3-4
Atlanta, GA
The focus of this program is strengthening the relationship between the head and board.
The GLI will position this team to provide joint leadership that helps schools achieve excellence.
Registration and details
here
.
follow us on Twitter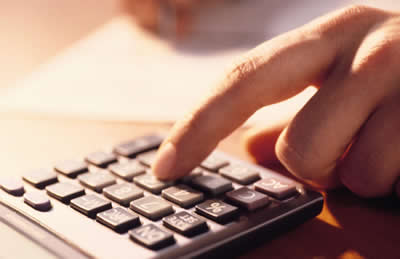 SAIS-MISBO
Survey
Benchmarking tools were available after November 1 (for schools that entered data).
Institute for Experienced Heads
This unique residential program for heads will take place June 25-28 in Hilton Head, SC.