Building Leaders That Make the Future
Can you "flip a dilemma" by changing an unsolvable problem into an opportunity? Can you recognize the sweet spot between judging too soon and deciding too late? Can you corral the wisdom of the crowd into a "smart-mob"? If so, you possess three of the ten critical new skills Bob Johansen outlines in his book Leaders Make the Future. The message of the book is straightforward. We live in a world increasingly defined by volatility, uncertainty, complexity, and ambiguity (VUCA). In order to positively transform that acronym into vision, understanding, clarity, and agility to the benefit of your organization, the traditional leader will need to adapt. In the keynote address at the SAIS Annual Conference on October 21-22, a panel of independent school leaders will highlight these ten new skills and share personal stories of their implementation.
In the final chapter of Johansen's book "Learning the Ten Future Leadership Skills Yourself," he offers a focus on what the aspiring leader can do to prepare him or herself for the VUCA world of the future "even if you don't have a progressive leadership development program to attend." Fortunately, NAIS, SAIS, and many schools offer both external and internal leadership programs designed to help those who are ready to lead appreciate the skills they will need to refine, the challenges they will face, and the understandings they will need to develop. MORE ...
Grant Lichtman's Reflections
As the old joke goes, if Rip Van Winkle were to wake in the present, the only place that would provide some sense of the world he once knew is today's American classroom. Desks in rows, teacher-driven instruction, textbooks, bells, and homework. Sound familiar? For many it does, regardless if they are 90 or 10 years old.
The good news is that many schools are seeking a paradigm shift, actively investing resources and energy to explore innovative ways to make students' educational experiences more autonomous, purposeful, and relevant.
Grant Lichtman, on sabbatical from his position as COO of Francis Parker School in San Diego and author of The Falconer: What We Wish We Had Learned in School, has recently undertaken a tour of over fifty schools across the nation, seeking to "find the common threads of innovation processes that are helping to shape our schools of the future." Chronicling his journey in his blog, Grant explains its original impetus, "I am inexorably drawn to the root cause of our dissatisfaction with the current process of education," what he views as our entrenchment in a model designed to meet the social and economic needs of the industrial revolution. He argues instead that schools must adapt to today's information age by exhibiting the character of ecosystems, defined by mutually dependent relationships that communally seek the sustainable health of the entire system. Recognizing that students' success in the future will require them to become self-evolving learners, he advocates that schools model this process by seeking to become self-evolving organizations. Although he acknowledges the historical truth in the comment by independent school head Lou Salza, "It's easier to change the course of history than it is to change a history course in schools," he argues that schools in the future
MORE ...
Pat Bassett, NAIS President
Leadership is Collaborative
The English essayist Samuel Johnson advised, "Don't think of retiring until the world will be sorry that you retire." If that quote bears wisdom, Pat Bassett has chosen the perfect time to step down as president of NAIS.
Officially relinquishing the reins on June 30, 2013, Pat has led the organization since 2001, ushering in the most transformative and prominent period in its history. Capitalizing on the opportunities presented by emerging technologies, Pat and NAIS have helped transition education toward a networked industry focused on collaboration and professional development, an accomplishment he cites as his proudest achievement in his long career. MORE ...
Growing Administrative Talent
A Case for an Increase in Internal Successions to Head of School
The ratio of external placements to internal placements in the hiring of new heads of school is drastically out of proportion. Instead of a majority of schools hiring the new head from outside of its community, it is my belief that the majority of new head hires should come from within the school. Indeed the search consultants, with whom I am acquainted, appear to have noble intentions in their service to schools and they appear to approach their task as true professionals. However, it is the belief of many independent school leaders, as it is my personal belief that the proportion of new independent school heads hired from external searches is out of balance.
When an independent school undergoes a change in head of school, there is immense pressure on the board to conduct a national search. The head search industry, as it exists today, is benefitted by national searches and short-term placements. There is an implicit, if not explicit, message conveyed that a school only maintains respect in the independent school world if a national search is undertaken. Boards are often left with the impression that their school will be slighted if they do not conduct an external search.
Boards are encouraged to believe that the perfect candidate for the position is somewhere outside of the school; a

grass is always greener

mentality. This is not only erroneous, it could imply that the school has not considered its full range of options for succession planning and has not appropriately engaged in developing the talent of its own administrators.
MORE ...
Accreditation Research Survey
Select schools that meet specific criteria may be asked to participate in a university research study examining perceptions surrounding accreditation. If you are selected (via email), please consider participating.
SAIS Accreditation Portal
The new SAIS Accreditation Portal, an online tool to help your school experience accreditation digitally, launches in November. Check out some screenshots here.
Leadership and Educational Background of SAIS Heads
In this issue of FastStats, an overview of the educational background of 264 current SAIS heads is presented. In addition, how the educational background of SAIS heads has evolved in the past four decades and what impact that has had on leadership in SAIS schools is explored.
First, Figure 1 displays the percentage of current SAIS heads by years of administrative experience. You can deduce, for example, that about 20 years of experience is the median for SAIS heads and that 15% of SAIS heads have 10 years or less experience as an administrator and 21% have over 30 years of experience. It would seem that there is a healthy balance of experience among the current SAIS heads. MORE ...
Check Out These Blogs ...
Ch-ch-ch-ch-Changes. Turn and Face the Strain
Brett Jacobsen, Mount Vernon Presbyterian Head of School (GA), shares his address at the Design Thinking 2012 Summit, arguing that schools need to keep pace with the global scale of change.
Jeffrey Mitchell, Tuscaloosa Academy Head of School (AL), explains the distinction between vigor and rigor, advocating that the school is preparing its scholars-athletes-artists to become "sophisticated, passionate, and compassionate actors in the world."
J. Ross Peters, Upper School Principal of The Westminster Schools (GA), writes about the necessity of developing a more elastic school culture that can respond more "expediently to a changing world and to an evolving understanding of how students best learn."
My Grandma Was Right: Steer Clear of Hand Wash Only Clothes
Harpeth Hall (TN) highlights the blogs of three recent graduates sharing the inside scoop and freshmen tips to survive the first year of college.
Byron Hulsey, Randolph School Head, pens a poignant farewell to his faithful companion of 12 years, his beloved black lab Ryder, who taught him and his family an invaluable lesson about perspective.
Rhonda Mitchell, Personalized Learning Specialist at Trinity School (GA), shares the process of creating (3 yr-6th grade) learning portfolios, stressing the need to help students understand their value and purpose as "a comfortable place for them to see themselves grow and take an active role in who they are becoming."
November 6
11:30 AM-1:30 PM
Join us for the SAIS Lunch & Learn with
Grant Lichtman,
author of
The Falconer: What We Wish We Had Learned in School
, and prolific blogger of "
The Learning Pond.
" His style will easily engage you about this whole 21st century thing and what it means for governance, administration, business operations, the classroom teacher, parents, and students.
Undertaking a 50+ tour of schools across the country this fall, Grant will share how leading educators are innovating to meet the needs of 21st century learners.
You can attend in-person or virtually, get all the details and register here.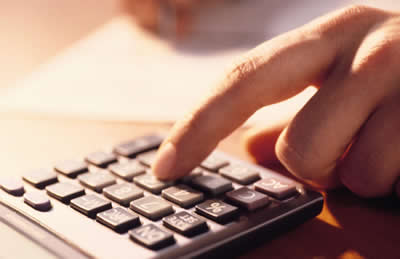 SAIS-MISBO
Survey
Benchmarking tools available November 1 (for schools that entered data).
Finance Institute
January 28-29

Learn to speak your CFO's language!
The 2013 SAIS Finance Institute will be led by veteran school business officer Barb Egan (CFO, Woodward Academy, Atlanta, GA), and Dale Cermak Mullarkey, who has over 19 years of experience in the education and employee benefits fields.
The curriculum will cover a variety of aspects of day-to-day business operations and is an excellent view into school finance and the worries of the business manager's office. It helps those who are primarily from an academic background better comprehend the complexities of school life and just how many moving parts there really are.
Get all the details and register
here
.
Governance & Leadership Institute
February 3-4
The focus of this program is strengthening the relationship between the head and board. The GLI will position this team to provide joint leadership that helps schools achieve excellence.
Registration opening soon
here
.
follow us on Twitter