Technology: Danger or Opportunity?
Can Technology Replace Teachers?
In the last decade, technology has placed many careers on the chopping block: travel agent, photo processor, even to some extent postal clerk. Fortunately, teachers, confident in their job security, have never had to worry. Sure, the chalkboard and overhead have been hauled off to the scrap heap, made obsolete by 21st century technological innovations, but what could possibly ever replace a teacher?
Well, what if the answer were "a computer"? Certainly, state legislatures, struggling to balance budgets, have found virtual education's dramatic reduction in per pupil expenditure for public schools economically compelling: $6,400 for a fully-online model versus $10,000 for the traditional brick and mortar experience. However, the surge in digital education has also been fueled by a desire to keep pace with the rapid technological advancements across all cultural spectrums and to offer students the opportunity to learn in an environment that for many is comfortably familiar. The statistics reflect the increasing prevalence of online learning: today, 30 states boast full-time online schools, and 4 states even require students to take at least one online course before graduation.
So what will this drive to reinvent school mean for the independent school community? Is this a danger or an opportunity? MORE ...
2012 Annual Conference | October 21-22
Leaders of the Future
Hotel reservation cut-off
September 28
Earlybird registration ends October 5
The 2012 Annual Conference is coming up next month, on October 21-22, in Atlanta. This is the premiere networking and educational opportunity for independent school leaders in the region. Keynote speakers include Scott McLeod and Pat Bassett. You'll also find 27 different breakout sessions that address almost every facet of independent school life. Check out the flipped session videos for a preview of the breakouts (link at bottom of article).
The conference will take place at the Grand Hyatt Atlanta Buckhead, located at 3300 Peachtree Rd NE. The discounted room rate is $169 and reservations can be made BY SEPTEMBER 28 online or by calling 1-888-441-1442. Please note that we are not using a housing bureau; all reservations should be made directly via either of the above methods.
We look forward to welcoming over 400 independent school leaders as SAIS and MISBO host our first parallel conferences. Breakouts, keynotes, and exhibitors will be shared, and each organization will host a separate luncheon and annual business meeting.
Perspectives on Technology
Seasoned Leaders Weigh in on Technology's Impact on Education
In 2011, Marc Prensky in his essay "Digital Native Digital Immigrant" coined these now commonplace terms. Prensky argued that students born in the 21st century have only known a digital world, which has wired their brains differently than those possessed by the analog adults who are raising and educating them. This divide, occurring in milliseconds on an evolutionary scale, has, according to Prensky, created "the single biggest problem facing education today." He warned, "our Digital Immigrant instructors, who speak an outdated language (that of the pre-digital age), are struggling to teach a population that speaks an entirely new language." Many schools grabbed Prensky's baton and began running a technology race, eager to integrate technology into their classrooms as quickly as possible and intent on getting their teachers, born in the analog era, up to speed.
Over ten years later, the digital divide still exists between the natives or early adopters and the digital immigrants - typically teachers who feel displaced and disoriented by the rush to digitize the classroom despite having filing cabinets full of grateful letters from graduates. The divide is narrowing as more teachers engage in professional development to learn technology and learn how to employ it more effectively. But can that be said of school leadership? Are leaders and administrators on the forefront of this drive, or have they led from behind? MORE ...
What School Leaders Need to Know About Digital Technologies and Social Media


Scott McLeod, the co-editor of a new book on digital technology and social media for schools, is a featured keynote speaker at the upcoming SAIS Annual Conference, Oct 21-22 in Atlanta.
Q. The title of the book that you and Chris Lehmann edited is What School Leaders Need to Know About Digital Technologies and Media. Why did you choose "leaders" instead of "administrators" or "teachers"? Who are the "leaders"?
A. We know that leadership in schools exists outside of the positions of 'principal,' 'head of school,' or 'superintendent.' Although our book targets those formal roles, we also hope to reach educators in other leadership roles, including teacher leaders, media specialists, technology integrationists, technology directors, and university professors.
Q. The chapter on virtual schooling refers to a prediction that online learning at the K-12 level will make up half of all K-12 education by 2020. Do you see this as a positive and what impact do you think it will have on independent schools?
A. I do see the rapid growth of online learning opportunities as a net positive. I think independent schools can take advantage of online opportunities - both formal and informal - to further individualize student learning in ways that are not possible on campus. That said, there are a lot of terrible online courses out there so independent school educators need to educate themselves on what quality online learning looks like. MORE ...
The Flip Needn't Flop
Launching its new Lunch and Learn series, SAIS will host a number of educational leaders across the country to share their expertise in an informal setting at our headquarters in Atlanta. Our first Lunch and Learn highlights one of the hottest topics in education today, "flipping the classroom." Matt Scully, Technology Director of Providence Day School in Charlotte, NC, will be presenting on this form of blended learning on September 24.
No doubt you've heard the buzz about flipping by now, but like the telephone circle game we played as kids, the original intent has lost some of its clarity. Aaron Sams and Jonathan Bergman, the pioneers who coined the term "flipped classroom," are delighted to see such widespread enthusiasm but would like to shift the focus from the practice to its purpose. As Brian Bennett, an early adopter, so aptly states, "The flipped class is an ideology, not a methodology." MORE ...
The Future Is Already Here
A Decade of 1:1
Consider the cell phone. Twenty years ago only 12.4 million people carried a phone. Today, 75% of the global population has access to a mobile phone. Global saturation occurred in just two decades! The same is true in education where mobile learning has likewise become ubiquitous. According to NAIS's 2012 Mobile Learning Survey, "mobile learning devices appear to be well-entrenched in independent schools, as three-quarters of schools are already using them, more than one-in-10 are actively planning to use them and the remainder are considering and researching their use." The jury is no longer out: digital devices are interwoven into the fabric of our students' lives in and outside of the classroom and will continue to remain so.
But while most schools agree that the use of mobile devices can transform how students learn, the devices and models employed vary. 1:1 initiatives, BYOD pilot programs, Macs and PCs, iPads and tablets. Like independent schools themselves, there is no uniformity in approach.
However, the pace of technological innovation can sometimes leave schools feeling as breathless as Alice in the Red Queen's race, running only to stay in the same place. If your school is feeling the urgency to innovate, perhaps it would be helpful to look to another who's been traveling on this path for some time.
St. Agnes Academy-St. Dominic School, led by Barbara Daush, in Memphis, TN, is a progressive leader in incorporating educational technology into its curriculum and campus. In 2001, the school's Dean of Technology, Bobby Ireland, brought a proposal to Barbara's desk. If the school purchased 80 iBooks (Mac's version of the laptop at that time), Apple would include 20 more for free. Barbara, who had been engaging her staff and faculty in brain-based learning, embraced the idea, and, after extensively researching Apple's educational initiatives, took it one step further, asking, "What if we were to provide an iBook to every student from 1st to 12th grade?" Bobby, whose expertise lies in instructional technology and training teachers, hesitated, encouraging a more gradual approach. Barbara intrepidly countered that no one grade was more important than another. He recalls her words that set him on the journey he remains on today, "If this is the right thing to do, then let's do it for all of the students."
MORE ...
Technology "Arms Race"
In this issue of FastStats, the 10-year trend of the per student (operating) expenditure of various size independent schools is explored.
The Per Student Technology Expenses by School Enrollment graph indicates that the per student operating expenses for technology have had a steady and strong increase over the past ten years, no matter school size. (But do note the recession-related dip in spending from 2009-10 to 2010-11). You will also notice that the relative difference among the various size schools has not really changed over ten years. Bigger schools not only spend a lot more on technology, as would be expected, they also spend a lot more on technology, per student, which may not have been expected, and this has not really changed in ten years. This graph also confirms every head's suspicion that there has been a technology "arms race" for many years now. Moreover, the "arms race" has disproportionately impacted the budgets of small schools. As the Absolute & Percentage Increases in Student Technology Expenses by School Enrollment graph indicates the absolute dollar amount increases are not appreciably different among different size schools, except schools at the 25th percentile who lag behind the larger schools. When the percentage increase in the technology expenditure was calculated, however, it is clear that smaller schools have increased substantially relative to larger schools in allocations over the past ten years.
You might think that schools with larger enrollments, and thus more revenue, might hit a ceiling in terms of technology spending, however, that does not seem to be the case. In fact, it seems like there's no foreseeable limit on what a school could spend on technology. Like so many of us in our personal lives, schools could be caught up having the latest and greatest technology. Regardless, this analysis clearly points out the "resource gap" that exists between the operating budgets of smaller and larger schools. In short, how much (per student) that is allocated in the operating budget for technology is clearly a reflection of the size of school. Furthermore, with the budgetary flexibility to assign greater per student funds for technology-related initiatives these schools are much more apt to develop leading edge programs, like global education, that may depend heavily on the integration of technology. MORE ...
Albert Throckmorton, St. Mary Episcopal School's new head of school, reflects on the Episcopal faith's call for inclusiveness, reminding us that at the heart of education lies the lesson that there is something larger than ourselves.
The Maynard Rule: Never Give Up
Kyle Maynard, cross-fit trainer, wrestler, mountain climber, and quadruple amputee, shares his mantra of "No Excuses" to students at Mount Vernon Presbyterian School.
Upper School Deans Tom Booker and Natalie Hutchinson publicly applaud the expression of Cannon School values: courage, integrity, passion, teamwork, respect, and kindness.
Epstein School head Stan Beiner reminds us that in our busy digital world the Sabbath rest becomes even more necessary.
Eddie Guth, Randolph School's Athletic Director and Head Football Coach, reflects on student sportsmanship on and off the field.
The Case of the Missing Corn Solved
Craig Dwyer, Primary School Teacher in an International School in Japan, abandons the day's lesson plan to engage his students/detectives in authentic inquiry learning.
September 24
11:30 AM-1:30 PM
Join us for the SAIS Lunch & Learn with
Matt Scully,
Director of Technology at
Providence Day School
in Charlotte, NC.
This lunch & learn is about the flip - flip your lid, flip out, flip your classroom.
Join us for some swingin' on the flippity-flop as we learn and discuss flipping your classroom: what that looks like, how to set it up, how to assess, and why to go down this road at all.
You can attend in-person or virtually, get all the details and register here.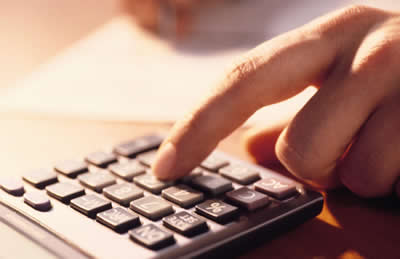 SAIS-MISBO
Survey
Deadline to enter data is Sept 28 at 6:00 PM EST
Benchmarking tools will be available November 1 -- only to schools who enter data.
Finance Institute
January 28-29

Learn to speak your CFO's language!
The 2013 SAIS Finance Institute will be led by veteran school business officer Barb Egan (CFO, Woodward Academy, Atlanta, GA), and Dale Cermak Mullarkey, who has over 19 years of experience in the education and employee benefits fields.
The curriculum will cover a variety of aspects of day-to-day business operations and is an excellent view into school finance and the worries of the business manager's office. It helps those who are primarily from an academic background better comprehend the complexities of school life and just how many moving parts there really are.
Get all the details and register
here
.
Governance & Leadership Institute
February 3-4
The focus of this program is strengthening the relationship between the head and board. The GLI will position this team to provide joint leadership that helps schools achieve excellence.
Registration opening soon
here
.
follow us on Twitter