QHeadlines
~Office Manager (click here for more details)
~Development Coordinator (click
here
for more details)
PFLAG Meeting
Tues, July 9th, 7-9pm, First Congregational Church, 900 High St., SC
Please join families from around Santa Cruz County as they come together to learn about The Diversity Center and the important programs they offer so that parents & the community at-large can access these valuable resources. Discussion to follow. All welcome!
Queer Skate!
Weds, July 10th, 7:30-9:30pm
Roller Palladium, 1606 Seabright Ave, SC.
Dress to impress! Be prepared to slide and glide and have a great time! $7 (includes skates)
Santa Cruz Fringe Festival: 2 Women, 2 Stories
July 11th-20th, Motion Pacific
Two Women, Two Stories delves into the transitions women go through as they age with power, grace, dignity (and a little bit of "what the f**k?"). A diverse evening, featuring solo performances by prominent actors from Living Arts Playback Theater, the show explores transformative life experiences through innovative, humorous, and dramatic story-telling. Buy tickets here!
A Coupla' Crackpot Crones
July 12th-18th, The 418 Project, 418 Front St. SC.

Slightly World-Renowned Lesbian Playwright meets Retired Warrior Princess of Improv. Warning: Feminist material. Terry Baum and Carolyn Myers perform sketch comedy, improvisation and tell improbable true stories. Buy tickets here!
Cabrillo Stage Presents: La Cage Aux Folles
July 12th-August 11th
Jerry Herman and Harvey Fierstein's musical comedy is the story of a flamboyant gay couple--Georges, the manager of a Saint-Tropez nightclub featuring drag entertainment, and Albin, his romantic partner and star attraction--and the farcical adventures that ensue when Georges' son brings home his fiancee's ultra-conservative parents to meet them. Buy tickets here!
LezCruz Summer Family Picnic
Sat, July 13th, 1-5pm, Delaveaga Park, SC
Friends and family of all ages are welcome...this is a day to play and enjoy the beauty of our local outdoors!
Share Your Story!
FREE digital storytelling workshop happening in July for LGBTQ Youth who have been on probation or in juvenile hall. For more info or to sign up, contact Linn Chiu at linn@lsc-sf.org.
This Week at the Cantú & Beyond!
All events/orgs meet at the Cantú Queer Center
unless otherwise noted.
7-8:30 pm ~ Closet Free Radio DJ: Kai Dragon (Tune in to KZSC 88.1 FM)

Tuesday - July 9th
7-9pm ~ PFLAG Meeting. First Congregational Church of SC. 900 High St.
7:30-9:30pm ~ Queer Skate! Roller Palladium, 1606 Seabright Ave, SC.
1-5pm ~ LezCruz Summer Family Picnic. Delaveaga Park, SC
7pm ~ Out in Santa Cruz (Tune in to KSCO 1080 AM)
Upcoming Events
looking beyond this week...
Triangle Speakers Training
Sat, July 20th, 11am, Diversity Center, SC.
Come for a day of food, fun, and new information on what it means to be a triangle speaker. Breakout sessions include moderator training/re-training, gender queer/queer definitions, ally, trans, and trans ally presentations and much much more! Info: info@diversitycenter.org
Call Me By Your Name
Seventeen-year-old Elio faces yet another lazy summer at his parents' home on the Italian coast. As in years past, his family will host a young scholar for six weeks, someone to help Elio's father with his research. Elio's narrative dwells on the minutiae of his meandering thoughts and growing desire for Oliver, this year's guest. What begins as a casual friendship develops into a passionate yet clandestine affair.
Available for check out now from the Cantú Library!

For reviews of other queer literature, visit
Lambda Literary
.
What has the Cantú
done for YOU?
.
Our professional and student staff is working hard on making our website (queer.ucsc.edu) the very best resource it can be. We want YOUR feedback about what to add, what to remove, etc. We also want YOUR photos of queer campus life and people to add. Send to our webmaster: sagguir4@ucsc.edu
QAcademia
GAPA Foundation Scholarship
Deadline: July 15th
Do you identify as LGBT and/or API? Are you a leader or budding leader in your community? The Gay Asian Pacific Alliance (GAPA) Foundation Scholarship is a scholarship that seeks to provide financial assistance to lesbian, gay, bisexual, transgender, and queer (LGBTQ) Asian and Pacific Islanders. Apply here!
QNews
(pictures link to articles)
July 8th ~ Steve Grand's 'All-American Boy' Becomes A Gay-Themed Country Music Hit On YouTube
July 7th ~ DOMA Ruling Reaching Other Cases
July 3rd ~ Transgender Bathroom Rights Bill Passed By California Lawmakers
For more queer news, go to Huffington Post Gay Voices and LGBTQ Nation.
QConferences

& Summer Camps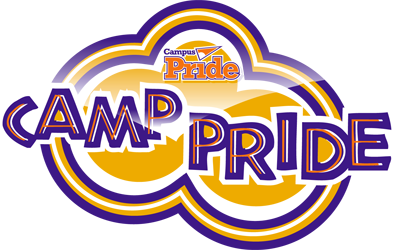 July 16-21 ~ CAMP PRIDE--Summer Leadership Camp, Vanderbilt University, Nashville, TN.
Let's go camp! Now you can develop friendships for a lifetime with other LGBT and ally college students, build your leadership skills, and take action as a social justice advocate for a safer and more inclusive campus. Register
here!
August 1-4 ~ Santa Cruz County
Queer Camp Registration is OPEN!!
Join us at Queer Camp! This is a four day excursion in the wilderness where queer youth and their allies can be free to express themselves. This is the perfect camp for all youth who identify under the queer spectrum, and their allies, who want to be accepted and empowered. Email
youth@diversitycenter.org
to register!
Oct 26-27 ~ The Queerness and Games Conference @ UC Berkeley
Call Out for Papers, Panels, and Interactive Presentations!
(Submission Deadline: July 1st)
QGCon brings together academics and developers to embark on an innovative and interdisciplinary exploration of the intersection between LGBT issues and video games. Register for free here!
Jan 29-Feb 2 ~ 26th National Conference on LGBT Equality: Creating Change. Houston, TX.
Our five-day program features over 350 workshops and training sessions, four plenary sessions, and tons of networking opportunities, and really fun events, all in the welcoming space of the Hilton of the Americas. Register or submit a workshop proposal here!