St. Patrick's Day
Choral Eucharist
Children's Choir Practice:

Children & Youth
Sunday School
Sunday School
9:45 am
In the Classrooms
Pre-K, K, 1st: Godly Play
The Faces of Easter
(Kathy Winkler)
2nd to 5th:
The Story of St. Patrick

(George Brown & Melissa Prentis)

Middle School & High School:

Who was St. Patrick and what's with the Easter Bunny?

(Sam Gerner)
St. Stephen's
Summer Camps
Vacation Bible School
June 17-21 ~ 9am-12Noon
Camp Create ~ July 15-19
Information and/or registration or counselor applications please contact Camp Director Shari Young
415.435.4501 x12
Links on the St. Stephen's
Home Webpage
http://www.ststephenschurch.org
Children's Choir (Ages 6-10)
This Sunday
11:15-11:45am
The Children's Choir will practice this Sunday, in the downstairs large classroom. Parents are encouraged to quietly sit-in. For more information email John K. Hirten at johnkhirten@ststephenschurch.org
Kitchen Issues
Your help is appreciated with keeping the kitchen tidy and ready to use. Additionally, if you notice that the kitchen is running low on necessary items, please fill out an inventory slip (in the kitchen) to advise Amy Little or let the office know. And if you use kitchen towels, please launder them and bring them back at your earliest convenience. Thanks for your help!
office@ststephenschurch.org
Wednesday Evening Eucharist
Tonight
13March
5:00 - 5:30pm
A mid-week, 30-minute Eucharist to assist with deepening your Lenten reflection.
Movies That Matter: Last Family Film
Friday
15 March
6pm
Here is your last chance to join the fun for the whole family on Friday night at the movies at St. Stephen's, beginning at 6pm. Bring your sleeping bag, beanbag, blankets, camp chairs, and lounge chairs - or use a good old church chair! - for night of family and movies. More information: Andra Nirenberski
Andra's email click
March 15 ~ Mulan
Umbrella Sunday!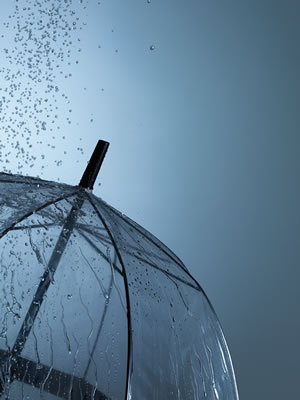 Bring umbrellas and wear your slickers
This Sunday
Come ready for a little Noah action and see what all the fuss is about.
Even Spark
Tonight
17 March
5:30pm
Don't miss this easy alternative to Sunday morning services for all those who would like an evening service. Families are welcome.
Lenten Adult Education Series
Forgiveness Series - 9am
Plays to the Passion Reader's Theatre Series -

11:30am
This Sunday ~ 17 March ~ Luke 22:1-23:56, Last Supper, Passion, Death and Burial - How do we find God's grace in death, humiliation and trials?
Paul! Series
Next one will be March 24
Join in a lively Bible Study discussion and a potluck supper for this monthly series focused on the Letters of Paul.
24 March - 2 Corinthians
Lenten Offering
Palm Sunday Collection
"Chicken House!" Led by the children and youth, St. Stephen's parishioners are gathering funds for chickens and a coop for Siempre Unidos in Honduras to help with the AIDS epidemic. You can join too- bring your change (or bills) to contribute to this Palm Sunday collection.
Easter Flower Donations
If you would like to make a donation for Easter flowers, please write
"Easter Flowers"
in the memo line of your check and either drop it in the collection plate or send it to the office. Please also include the information if you would like a dedication listed or email your dedication to
dee@ststephenschurch.org
by
Monday, March 18
Upcoming
at St. Stephen's
Parish Retreat ~ Relax & Refresh
April 5-7
Bishop's Ranch
The perfect getaway for
all
St. Stephen's parishioners at the beautiful Bishop's Ranch. Connect with the Spirit and get away from your schedule. Relax with your family, make new friends or find your quiet spot. Don't miss this opportunity to deepen your faith and your St. Stephen's friendships. Now taking sign-ups. Contact:
shari@ststephenschurch.org
Parish Retreat Registration Form Link
Youth News
17 March
~
This Sunday
:
St. Patrick's Day field trip to the city! We will be meeting after church and visiting the Irish Cultural Center in San Francisco for a block party featuring food, music, games, contests, and face painting. Bring $10 for food and games, and be prepared for cold weather in the city. We will be back at 2pm.
22 March
~
Friday, 6:30pm
Bocce Ball:
We have two Bocce Ball courts reserved!! Meet at the church at 6:30pm for Bocce Ball in San Rafael from 7-9pm. Bring $10 for pizza, drinks, and snacks. And if you're driving with Sam be ready for Slurpees!
Youth Mission Trip Presentation
24 March ~ Sunday: After church Youth Mission Trip Presentation.
Grades 8-12 youth (
must have been confirmed
) will head to Taos, New
Mexico from
July 28th through August 3
to help
Habitat for Humanity
with 6 other Marin churches for the annual mission trip. We will be building earth ships, an innovative new style of housing that uses sustainable resources and recycled materials. Please let Sam know if you are interested and are unable to attend the mission trip presentation.
sam@ststephenschurch.org
26 March ~ Tuesday: Outreach Night, 4:30pm - This will be a great outreach that spreads joy, a warm meal, and cookies to the homeless in Marin. The event will be in conjunction with the Marin Interfaith Council, and it will be from 5-6:30pm at First Presbyterian Church in San Rafael. For a ride, meet at St. Stephen's at 4:30pm and bring a cheerful heart!
St. Stephen's Gives Back
News
Sunday, March 17 ~ Emergency Shelter Dinner for homeless.
Palm Sunday, March 24 ~ Chicken House! Bring change, checks, and cash for Siempre Unidos AIDS clinic chickens and coop.
Easter Social & Egg Dyeing Party
Friday ~ 29 March
4-6pm
Calling all eggs of all ages. Everyone is invited to join in some seasonal fun, egg dyeing, and refreshments. Mark your calendar. This is a fun event for parishioners of all ages.
Stephen's
On the G

r

o
Calendar:
March
13, 20 - Quiet Lenten Wednesday Eucharist - 5pm
17 - Adult Sunday Education (details below) - 9am & 11:30am
17 - EvenSpark ~ Sundays - 5:30pm
15 - Friday Night ~ Movies that Matter - 6pm
16 - Women's Retreat ~ 9am-3pm ~ Community Congregational Church
17 - Youth Group St. Patrick's Day field trip to SF - after church
17 - Rotating Emergency Shelter Dinner - 4pm
22 - Youth Group Bocce Ball - leave at 6:30pm
23 - Church Clean-Up Day ~ 9am-Noon
24 - Palm Sunday ~ 8 & 10am
26 - Youth Group Outreach in San Rafael - meet at 4:30pm
28 - Maundy Thursday ~ 7pm
29 - Good Friday ~ Noon
29 - Easter Social & Egg Dyeing Party - 4-6pm
30 - Great Vigil ~ 7pm
31 - Easter Day Services ~ 8 & 10 am
Ongoing:
1st Monday - The Outdoor Club Hike - 9:30am
Wednesdays: 11am - Women's Group
Thursdays: 7:30pm - Choir Practice
Thursdays: 10am-1 or 1-4pm - Volunteers at the Thrift Shop
Thursdays 8:15am: Contemplative Prayer - resumes 1/10/13
March Adult Lenten Education Studies:
17 - Forgiveness Series- 9am-10am
17 - Plays to the Passion - Reader's Theatre Lenten series 11:30am-12:30pm
Evensong for Forsyth and Schaper retirements
Grace Cathedral
March 14
5:15pm
Evensong on Thursday, March 14 will include thanksgiving for the service of Jim Forsyth as Controller and Richard Schaper as Gift Planning Officer for the Diocese of California. A festive reception will follow in the dining room and on the plaza. If you are able to attend, please RSVP using this online form by Monday, March 11.
https://diocal.wufoo.com/forms/reception-for-richard-schaper-and-jim-forsyth/
Survey
A local group of religious researchers are interested in your opinion. If you have time, consider completing this survey:
https://www.surveymonkey.com/s/Marin_Church_Survey
Articles for submission are due by Wednesday morning at 11am.
Administrative and Communications Associate
St. Stephen's Episcopal Church
3 Bay View Avenue
PO Box 97
Belvedere, CA 94920
415.435.4501