Sunday
Services
Choral Eucharist
Sunday School 9:45am
Children's Choir Practice:

Children & Youth
News
Sunday School
9:45 am
In the Classrooms
Pre-K, K, 1st:
Godly Play & Holy Moly
Advent: The Prophets &
The Holy Family
(Koko Peters)
2nd & 3rd:
Spark
Angels Visit
(Elizabeth MacLean)
4th & 5th:
Live It!
Praying for Others
(Melissa Prentis)
Middle School & High School
Combined:
(Sam Gerner)
Teen Text:
Jesus, the good teacher
Christmas Services
23 December
Choral Morning Prayer
10am
24 December
Family Pageant with Communion
4pm
Carols and Communion
9:30pm
25 December
Choral Eucharist
10am
St. Stephen's
Children's Choir
Every Sunday
11:15am-Noon
Ages 6-10
Youth Room Classroom
Parents are encouraged to sit in on the rehearsal (quietly!). See John for more information.
Stewardship 2013
Pledges
Jane Shaw
Preaches at St. Stephen's this Sunday
9 December - 10am
This Sunday, December 9th, The Very Rev. Jane Shaw, Dean of Grace Cathedral, will preach at the 10am service, and offer an education piece following in the Parish Hall entitled The Contemporary Cathedral: Its history and how it arrived to the Twenty-First Century. Plan to attend what should prove to be a very interesting morning!
Anasazi Luncheon
Friday
7 December
11am
Join Anasazi on December 7th at 11am in the Parish Hall to hear our own John Karl Hirten as he gives a presentation entitled,
"Image is Everything: The Pipe Organ on Film."
He has had a lifelong interest in the movies and how Hollywood both represents and misrepresents the King of Instruments. The talk includes a fifty minute video with scenes from various movies over the years. Don't miss it! RSVP to Lois Cannady today at
Lois Cannady's email link
Noon lunch is $5.
Poinsettia, Wreath, Garland Orders
to benefit the 2013 Youth Programs
Pick up your orders this Sunday, 9 December
The Giving Tree
Presents due this Sunday, 9 December
Late donations must be self-delivered
Thank you for your generosity St. Stephen's!
35 children are going to be very happy.
If due to unforeseen circumstances you are unable to bring your present donation to the Church by Sunday, December 9th, you will need to take it to Ritter House on December 10th.
Christmas Concert
The Joyful Sounds of Christmas
9 December - 4pm
This year's Joyful Sounds of Christmas concert is this Sunday, December 9th at 4pm. Orchestra members from American Bach Soloists will be joining the St. Stephen's choir for this year's concert. Tickets are sold out. But, there may be a few tickets turned in. Go to www.ststephenschurch.org for ticket information.
December Artist in Residence
Helen Sandeman
Our featured artist for December is Helen Sandeman. After getting her certification at Randwick Technical School in Sydney, Australia, she worked successfully as a graphic artist for many years. Her graphic work has appeared on everything from airline logos to peanut packages from England to Australia, but even after she has left that business, she continues to create intimate and accessible works for her own pleasure. The St. Stephen's Camp Create Logo shown here was designed by Helen.
Upcoming at St. Stephen's
The Three Christmas Stories: Matthew, Luke and Today
Sunday
16 December - 11:15am
On December 16th, following the 10am service, please join Rob Gieselmann and Joe Jennings in exploring the Gospels' two very different birth narratives, plus how we today know the story today. The class is for adults and parents who want to find meaning in the Advent-Christmas season for their personal and family spiritual life today. Please read the Matthew and Luke Christmas stories before class, if possible.
Tweet Treat Bird Feeder
16 December
11:15am
After church, kids and the young-at-heart are invited to make a "Tweet Treat:" A pinecone covered with peanut butter and bird seed to hang from your tree or have for your enjoyment. Have the kids do this while you attend the "Christmas Stories" class.
Pine Cone donations needed: We need donations of pine cones, 6" or larger for our Tweet Treats! Bring to church anytime. Many thanks!
The Letters of Paul
Sunday, 16 December
5:30pm
PAUL! Paul's "Letters-of-the-Month-Club" will hold its next meeting at St. Stephen's for a potluck spaghetti dinner and lively discussion of Galatians on Sunday, December 16th from 5:30-7:30pm.
St. Stephen's Christmas Party
Saturday
22 December - 5-7pm
Save the date for the St. Stephen's Christmas Party from 5-7pm on Saturday, December 22nd.
5pm Welcome All
5:15pm Adult Mix and mingle with Festive Fare
Children's games in the Sanctuary
5:30-6:30pm Adult Cookie Project
Please bring 2 doz. Christmas cookies if possible
Gingerbread House Decoration
6:30-7:00pm Caroling around the piano
Followed by Neighborhood Gifting
Please contact Janice Dalzell-Piper if you are interested in helping: Janice's email
Christmas Flower Donations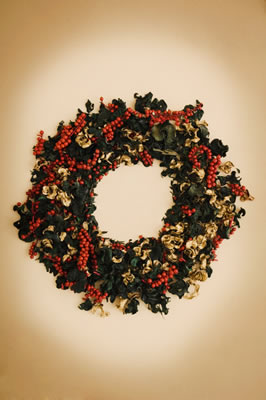 Envelopes in Narthex
In a basket in the narthex you will find envelopes for making special Christmas flower offerings. All offerings will be noted in the Christmas bulletins; please write on the envelope if you would like a special dedication and and your preferred verbiage, or you may mail a check to St. Stephen's (PO Box 97, Belvedere, CA 94920) with Christmas Flowers marked in the memo line and please include your dedication.
REST:
Rotating Emergency Shelter
Help make and serve dinner to homeless men on Sunday, December 30th as part of the county-wide church ministry. It may sound dull or intimidating, but is is the opposite: uplifting and life-filled. A wonderful way to close out the year by being of service; a good role model for children and youth. Come cook at 4 and serve at 6. Evening ends about 7.
Questions: shari@ststephenschurch.org
Altar Flower Sign Up for 2013
The 2013 Flower Chart is in now in the Narthex. Please sign up for your special Sunday. The donation for flowers is $125. You will be contacted on Monday of your donation week for the wording of your dedication. You may send your check and dedication into the office at any time prior to your chosen week. If you have any questions, please email Barbara Garcia-Romero at Barbara's email
Calendar:
December
7 - Anasazi Luncheon - John K. Hirten - presentation - 11am
9 - Advent 2 with Jane Shaw (Dean/ Grace Cathedral) 10am
9 - Christmas Concert - 4pm
16 - Build a Tweet Treet - 11:15am
16 - Paul's Letters - 5:30pm
22 - Christmas Party - 5-7pm
23 - Sung Morning Prayer - 10am
24 - Family Pageant & Eucharist- 4pm
24 - Christmas Eve Service-9:30pm
25 - Christmas Eucharist - 10am
30 - REST: Rotating Emergency Shelter Dinner -4pm
Ongoing:
Wednesdays: 11am - Women's Group
Thursdays: 7:30pm - Choir Practice
Thursdays: 10am-1 or 1-4pm -
Volunteers at the Thrift Shop
Thursdays 8:15am: Contemplative Prayer
December Adult Bible Studies -
16 December~Three Christmas Stories - after 10am service
16 December
~
4th Sunday, 5:30pm: Study of Paul's Letter -
Adult Bible Study & Spaghetti Potluck
Articles for submission are due by Wednesday morning at 11am.
Administrative and Communications Associate
St. Stephen's Episcopal Church
3 Bay View Avenue
PO Box 97
Belvedere, CA 94920
415.435.4501