News from the Preparedness Committee

Dear WMS Families,
The Preparedness Committee has been hard at work evaluating current safety procedures and looking for ways to enhance our building's safety and security further. Recent developments have included several administrative "walk-abouts" to look for areas in which safety and security can be improved, testing of intercom systems and phones, and continued work on our lockdown procedure, which will be implemented in phases, beginning with training for teachers/staff and individual classroom practices and culminating in a school-wide drill that will be repeated throughout the year. The first school-wide drill will be announced following the completion of the earlier phases of training.
As important members of our community, many of whom spend a great deal of time in our building, there are a few things you can do to help make WMS a safer place. Please read the following information carefully:
Key cards - Please do not put the school's name or any identifier on key cards. If you lose your key card, please inform the front desk immediately so lost cards can be deactivated.
Main Entrance - When entering school through the main entrance, please keep the following procedures in mind:
During normal morning and afternoon drop-off and pick-up (for full-day students) hours, simply use your key card to enter the building. There is no need to sign in or out. When entering/exiting the building, please do not hold the door for visitors who are unknown to you.
If you are entering at a "normal" time but plan to stay late for a group or individual activity (e.g., leading an after-school activity or meeting with a teacher), please sign in (and out) and take a green badge. This is for your own safety so we can account for you in case of an emergency.
For half-day families (noon pick-up) - You have been issued a cream-colored badge, which allows you to proceed to classrooms during this time without signing in. If you forget your badge, or plan to stay in the building for additional time, please follow sign-in procedures.
All other visitors must sign in and take a yellow visitors badge - if you see someone without one, please contact the front desk from any phone at extension 173.
Staff (including substitutes) wear blue ID badges. Loaner badges are issued when personalized badges are lost or forgotten. These loaner badges must be returned by the end of the day.
Back lobby door - Beginning on Monday, January 28, the back lobby door will only be accessible to those with key cards.
Side door (Birch Wing) - Key cards can only access this door between 8 a.m. (or 7, for those registered for before-care) and 9:15 a.m. and 2:45 and 3:30 p.m. (6 p.m. for after-care only) in the afternoon. Please do not allow others to access the door with your key card for any reason, and do not put others (including staff) in an uncomfortable situation by asking them to do so for you. If you arrive late to pick up your child, please enter through the front entrance. Children in after-care will be brought to the lobby at 6 p.m. to be picked up from there.
While some of the guidelines outlined above may cause minor inconvenience, cooperation will increase security at WMS by allowing us to accurately account for each person entering our facility. If you have questions, concerns or additional feedback, please contact our committee chair Nurse Paige by email, phone or stopping by her office. We will continue to keep you updated on our work.
Thank you for your feedback and efforts to continue to make WMS a safe place for all of us!

The WMS Preparedness Committee

P.S. Just in case you missed it last week, the PowerPoint presentation from the WMS Town Meeting on Safety held earlier this month is available at wmsde.org/preparedness.
____________________________________________
Inclement Weather Information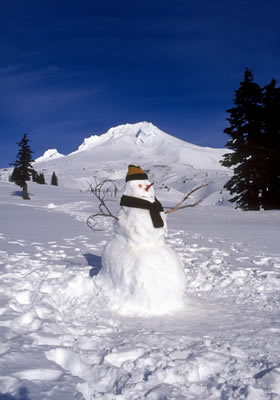 On many snowy days, WMS remains in session. However, it is occasionally necessary for safety reasons to schedule a late opening or to close for the day. Child care is open from 7 a.m. through 6 p.m. when classes close, except when there is a state-wide or area closing due to extremely treacherous roads.
AlertNow
In the unlikely event of a school closing, WMS will activate the AlertNow emergency communication system. AlertNow, our first and primary method of disseminating closing information, allows WMS administration to quickly send out phone messages and emails announcing any closing or schedule change. Please use
this form
to update
your contact information
for AlertNow. You may include multiple phone numbers/email addresses if you wish for these communications to be sent to more than one location.
Other Information Sources
The WMS homepage (upper right column) will include closing information unless a network outage prevents us from updating this. Info will also be posed on the WMS Facebook page and Twitter account.
Local radio stations (and websites) typically also broadcast closing announcements for WMS. See the station links below for more information.