Tapestry Life Resources & Body Balance II Newsletter
Newsletter Subtitle
December 2012

All articles written by Suzanne H. Eller unless otherwise indicated. © Suzanne H. Eller, 2012
Greetings!
This Christmas season came early, it seems, following closely on the election as retailers tried to improve sales before the end of the year. One store in town was putting out wreaths and ornaments the week of July 4! Couple that with the early cold snap, and people are feeling the rush of the season. Hopefully, you are also taking some time for yourself and for friends and family during the holidays, and are making thime to remember the real meaning of the season.
Treating yourself to a massage this month can be a way to slow down and recharge. We also have gift certificates so that you can share the gift of relaxation with those you love. Remember that both Suzanne and Susan sell certificates online, which can be an easy way to shop and can keep you out of the crowds.
Suzanne attended the
Southern Spa and Salon Conference
last month and brought back two new modalities that might interest you.
Bellanina Facelift Massage with Honeylift
can plump out those wrinkles and rejuvenate your kin. She also purchased a set of massage cups and completed the distance learning for Massage Cupping. Susan Smith has attended the classes and has been using Massage Cupping for several years. She is generously helping Suzanne become more adept until Suzanne can also attend the hands-on classes next year.
This issue of Warp & Weft includes articles on Massage Cupping and seasonal related articles. We hope you enjoy reading it.


We hope you have a wonderful holiday full of love and laughter. We hope to see you during the month of December.


Happy Holidays!

Suzanne, Susan, and Laura
What Is Massage-Cupping Therapy?
Using reverse pressure to ease pain
Another in our series on massage modalities


Massage Cupping uses reverse pressure to release adhesions and relieve pain.

Massage cupping is an exciting modality with a wide range of benefits.

If you get acupuncture, you've probably been cupped as a part of your Traditional Chinese Medicine treatment. Massage cupping is a bit different in that the vacuum in the cup is created with a pump rather than with fire and the cup is moved around on the body instead of being parked for a long period of time.




There are many benefits to cupping. The pressure on the tissues pulls them up variety than pressing them down as in regular massage. This is called reverse pressure. Cupping clears stagnation, drains and moves lymph and other fluids, relieves inflammation, expels congestion, and sedates the nervous system. It enables the therapist to do deep work with less discomfort to the client.




Cupping is helpful for a variety of conditions, including fibromyalgia, neuralgia, sciatica, edema, respiratory congestion, headache, sluggish colon, anxiety, insomnia, and scarring, to name a few. It can usually be added to your normal massage with no additional cost.




On the other hand, massage cupping can be a stand-alone treatment and is especially popular when combined with aromatherapy in a treatment called the Aromatherapy Cocoon Bodywrap. When done in a series of eight treatments over four weeks, the Aromatherapy Cocoon Bodywrap has been helpful in treating smoking cessation and weight reduction. The oils chosen for the sessions are very specific and therapeutic in their effect on the body.



Another popular treatment is the Facelift massage, which can be combined with the Bodywrap or with the Bellanina Honeylift Facelift Massage. The negative pressure on the face and neck can bring nourishing circulation to the skin surface, stimulate collagen and elastin production, smooth fine lines, release tight facial muscles, and drain stagnant lymph that causes puffiness. A similar therapy can help the sinuses to drain more effectively although this should not be done if there is active infection in the sinuses.




If you are interested in the benefits of massage cupping, please speak to your therapist. Call Susan Smith at 828-320-6933 or Suzanne Eller at 828-310-0161.


Winter Book List
Something to do during the long evenings


The weather forecasters are predicting a colder than usual winter. That means we'll be stuck indoors, and in the words of Bruce Springsteen, we'll have "Fifty-eight Channels and Nothing On".

Here are some suggestions of books to chase away the boredom and to keep you entertained and educated over the long winter evenings

The Healing Power of Reiki: A Modern Master's Approach to Emotional, Spiritual & Physical Wellness

by Raven Keyes

Foreward by Dr. Mehmet Oz

List Price:

$16.99

Buy Now

Reiki is an amazing modality with power to heal our minds, bodies, and spirits. Keyes is the first Reiki master to practice in an operating room under the supervision of Dr. Mehmet Oz. Her book tells stories of using Reiki "to rescue workers at Ground Zero, as well as PTSD survivors, professional athletes, trauma patients, and those suffering from crippling emotional pain. Through stories and meditations, readers are filled with hope and a sense of good will." Reading this book will make you more aware of the healing power of this amazing modality.




by Jake Page

List Price:

$19.00

Buy Now

I started reading Jake Page's mysteries, which are all set near Hopi country in Arizona, after reading his best-selling and Hopi native recommended non-fiction book, Hopi. The protagonist is a blind sculptor with a Hopi girlfriend who finds himself solving murders. I like that Page uses a white point of view and doesn't try to usurp the mind of the native peoples although he gives plenty of insight into the culture. That the Hopi themselves like him is another recommendation.

My first reaction to this book was that the language would be a surprise to anyone who began it thinking it would be like the Harry Potter series. There is liberal use of profanity and explicit sexuality. However, by the time I finished it, I felt it was one of the best books I had read in years. It is unbelievably sad, and a real indictment of our own hypocrisy and insensitivity to the pain of those around us. Rowling is a master of characterization. It is a most compelling read.

Les Misérables (Signet Classics)

by Victor Hugo

Mass Market Paperback

~

Buy Now

I like to include a classic in my winter reading, and I decided on Les Misérables because of the Christmas movie tie-in of the play version. A friend of mine said she never really understood the play, and I suggested she buy the Cliff Notes of the book before seeing the movie. A better suggestion is to read the book, although it is long (nearly 1500 pages) and the 19th century writing style is daunting. That said, it is truly one of the greatest books ever written, and this Signet translation is one of the best for readability. Les Misérables is a romance, but one in the truest sense, combing love, war and all manner of human tragedy and heroism. I could have chosen Anna Karenina by Leo Tolstoy as well. I highly recommend it, too, but if you have to read just one classic this season, this one will touch you deeply and forever.

Health-Smart Holiday Hints
Ways to maintain your weight at seasonal gatherings

This is the season for sugary sweet treats and cream cheese confections. Anyone who has begun the holiday season with the desire to forego eating all the fattening morsels that seem to mark parties, family get-togethers and Secret Santa gift-giving knows how difficult resisting "just a bite" can be.




The following tips will help you enjoy the fun without packing on the pounds and without being a Grinch.




Step away from the table. How often do you go to a party and find the largest crowd standing around the table, talking and grazing? To get a clearer picture of how much you are consuming, put your goodies on a plate a move away from buffet. You'll eat less and enjoy the company more.




Don't starve yourself before the party. Lots of folks skip lunch and dinner so they can indulge in the extra calories at the party or family get-together. This almost always backfires because you'll really pack in the rich food if you are starved when you finally eat. A better option is to eat a protein-rich lunch and then a light snack of something like string cheese and an apple before the party to take the edge off your appetite.




Chew while you cook. If you tend to taste whatever dishes you are preparing for your pot-luck or party, try chewing gum while you're in the kitchen. You may not realize just how many calories you are consuming while you make your famous fudge or red-velvet cake, but they add up.




Choose your poison. Don't waste your calories on chips or crackers. Many folks take sample bites of everything on the buffet and then wonder why they feel so full. A better option is to peruse the table, choose several items you really want, and then eat them slowly, savoring every bite. Sip some water after eating and wait at least 20 minutes before going back for seconds. That's how long it take for the feeling of fullness to set in.




Skinny sip. Alcohol, sodas, and fruity punches can pack on the pounds because you just don't realize you are consuming calories. Alcohol can also stimulate your appetite so that you eat more. Water or no-calorie drinks are better. If you do choose to drink alcohol, wine is often lower in calories than beer or mixed drinks. Adding soda water to your wine to make a lower calorie spritzer is another option.




Don't talk with your mouth full, and put your fork down between bites. Besides being good manners, you will eat less if you focus on conversation rather than on eating while talking. Research shows that we eat more when we are with others than when alone. Consciously slowing down can help.




Calm down.

Stress is one of the reasons people overeat.

Slowing down, getting enough sleep, exercising, and getting massages can alleviate stress and decrease the stress hormone cortisol which actually makes you fat. The holidays should be fun. If you are feeling so wiped out your can't enjoy them, take some time (even a few minutes) for yourself and chill.




Dazzle Them with Odd Christmas Facts


Guest Contributor: J. Gardener

You're dashing with your kids, from store to store, madly trying to finish your Christmas shopping. You know that it's only a matter of time before the clock runs out on your children's patience, and they start to crash. They're tired of the Christmas CD you've been playing in the car, and the games you've brought along have run their course. You've got three more malls to hit today, and your biggest fear is trying to shop with bored children.

For instance: When you hear the Gene Autry classic "Here Comes Santa Claus"- for the fiftieth time, today-ask your kids if they'd like to visit the real Santa Claus Lane someday. That'll make them think, at least for a minute. Though they may be disappointed at the lack of snow and ice, if they do visit Santa Claus Lane. See, every year since the 1930's, Hollywood Boulevard has been officially re-named Santa Claus Lane, during Hollywood's annual Christmas parade




More semi-useless, but attention-grabbing facts:

What's the most popular Christmas song of all time? Bing Crosby's version of "White Christmas". And "Silent Night"-arguably the most recognizable Christmas hymn-was written in 1818, by an Austrian pastor, Joseph Mohr. As Christmas Eve came, that year, the organ in his church was broken, so together with his friend, Franz Gruber, he wrote this new tune for the service that night, and played it on his guitar for his congregation. And "Jingle Bells" was originally written for a Thanksgiving celebration, in 1857.




As important as Christmas is to us, today, it's only been in the past 150 years or so that the day has been an official holiday, in America. Thanksgiving was a much more important secular holiday to early Americans. In fact, Alabama was the first state in America to recognize Christmas as a holiday, officially, in 1836-and it wasn't until 1905 that Christmas became officially recognized by Oklahoma.




Electric lights for Christmas trees were first invented by The Edison Company in 1882. Up until then, if trees were lit, candles were used-and then, usually only on Christmas Eve night.




The Christmas abbreviation-Xmas-is thought by some to be sacrilegious, but in fact the first letter of the Greek word for Christ is chi, which is X. Before the invention of the printing press, "Xmas" was often used, in print, to save time and ink.




We get our custom of hanging stockings by the mantle from the Dutch, though their custom is to leave wooden shoes by the fireplace-they fill the shoes with fruits for the donkey St. Nicholas uses to carry his gifts for children.




See how easy it is? Just keep tossing out these little tidbits, one by one. Either your kids will marvel at your brilliance, or they'll fall asleep in the car. Either way, they're occupied. And you're almost done; Christmas is almost here. Just keep talking.



Gift Certificates Available
Do you know someone who has never had a massage but who is always tired and hurting, and who is more or less stressed out?

This is the perfect time to give the gift of relaxation to friends and family who are feeling the hustle and bustle of the holidays in their bodies. Pamper your coworkers and loved ones with a 30 or 60 minute massage at Body Balance II. Massages are affordable and especially appropriate for that person on your list who has everything.
In fact, ask someone you love for a massage gift card for yourself!

Just be sure to give us a call first so that we can meet you at the office, or give us your credit card information and we will mail your gift cards to you.
30 minute Swedish massage: $35
60 minute Swedish massage: $60
Massage packages available: 30 minutes & 60 minutes in 3, 6, & 10 massage bundles at discount prices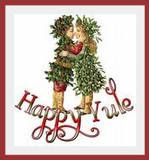 We want to wish you the best during this busy season. We have enjoyed serving you and hope to see you soon.




Call for an appointment. We are open for most of the weeks before Christmas, but we do work by appointment only.




We also want to wish you a very Merry Christmas and a Happy New Year.


Sincerely,
Suzanne, Susan, and Laura


Suzanne Eller, LMBT #7619, 828-310-0161




Susan Smith, LMBT #6579, 828-320-6933




Laura Queen, LMBT #3224, 828-638-3426
If you enjoyed this newsletter, please forward it to others and share it on Facebook or Twitter . For previous holiday newsletters and past issues of Warp & Weft, please
click here.



Mother Earth Pillows®
Available at
Body Balance II




Mother Earth Pillows® are made from the natural bounty of Mother Earth using natural grains, herbs, spices and fabric. No synthetics are used in these amazing pain-relievers. The manufacturers at Mother Earth Pillows® say that their product is created with love and joy and with your comfort in mind. The staff salutes those who learn to listen to their body and take responsibility, along with their health-care givers, in their own personal state of health and well-being.




These products are now known and loved by individuals and professionals for their natural approach of relieving pain, tension and discomfort. All of the designs have many and varied therapeutic uses to empower folks to try the natural approach. Mother Earth Pillows® have become products of high quality and effectiveness and are recognized by those who desire natural solutions which can be used at any time and any place.



Please call 828-322-BODY to order. We order about once per month.