Like us on Facebook!
This month in the Britton Gallery
Jane In Green, from the current show, Robert McCloskey: the Unknown Artist (through July 31)

Whale, Cachalot, and Cod,
woodblock print from the current exhibit, Jonathan Fisher: Art, Spirit and Nature (Through July 31) Cachalot is another name for sperm whale--from the archaic French meaning
"tooth;" a reference to the characteristic which distinguishes it from other whales that all have baleen.
In the Larchwood Children's Cases
Garnets from the Sierra Foothills in California, from the collection of Leda Beth Gray (Through August 31)

Pre-school Storytime for kids up to age 4: Tuesdays, 10:30 to 11:00 AM

Playgroup for Babies and Toddlers up to age 3: in the town park or if it rains at the Library, Wednesdays 10:30 AM to Noon

Summer Reading Program: starts Saturday June 21-- sign up at the Library.

Sensational Saturday Science: Activities for kids as part of the summer reading program Saturdays 10:30 AM to noon.

Beyond Labels Discussion Group:
Mondays, 10:30-12:30 Click
here
for topics.
Book sales in the basement "Book Nook": Every first Saturday of the month, 10:00 AM to 2:00 PM.

Contact Us
5 Parker Point Rd
Blue Hill, Maine 04614
207-374-5515
www.bhpl.net
info@bhpl.net
The stand-in for Director Rich Boulet while he was on vacation. When the cat's away..... well, you know!
@Blue Hill Library
Welcome
...
to our direct-to-you library events newsletter! Unless otherwise noted these events are free and open to everyone. Many of these free events are made possible by generous funding from the Friends of the Blue Hill Library. If you like what you see, thank a Friend. Or better yet, become one! There are many ways you can help support the Library.


Tuesday, July 8, 2014-- In this issue:
Events This Week...
Join us for the third Kneisel Hall Children's Concert, as musicians from Kneisel Hall's Young Artist program perform a variety of chamber music pieces and engage their young audience with questions and information about the music and their instruments,

TOMORROW! Wednesday, July 9, 4:30 PM

.

All ages are welcome!
Sedgwick artist Leslie Anderson will talk about her new book, Summer Stories at the Library THIS THURSDAY! July 10 at 7:00 PM. Summer Stories features a delightful series of paintings by Leslie Anderson along with a dozen short stories inspired by these paintings. Three of the ten Maine authors of stories in the book will be there to read from their works: Anna Noyes, Kathryn Hall, and Laura Levenson.
Readers and nonreaders from 4 to 11 years of age are invited to "Sensational Saturday Science," a weekly hands-on science exploration as part of the Summer Reading Program,

THIS SATURDAY! July 12 from 10:30 to noon.

Magnets are the attraction for this event-- science teacher Jeff Goldman will demonstrate cool things to do with magnets!
International wildlife and travel photographer Gary Harmatz will present an illustrated talk, Mastering the Art of iPhone Photography, at the Library THIS SATURDAY! July 12 at 2:00 PM.

All of the apps that he will share are also available for the iPad, iPod Touch and the Android OS, and much of what he will talk about will also apply to other types of smartphones, but the emphasis will be on iPhone.



Paint the Peninsula Auction Fundraiser
The Blue Hill Peninsula is home to some of the most iconic views in the state-bays dotted with islands, saltwater farms with weathered barns and grazing sheep, quiet coves with mirrored waters, the dramatic tumult of the reversing falls, Blue Hill Mountain, fishing boats and sailing skiffs-it seems every bend in the road reveals a breathtaking vista.
On the morning of
Saturday July 19
, over 70 invited artists will participate in
Paint the Peninsula
to capture those views and the beauty of the day in watercolor, oil, pencil, ink, pastel or any other medium that strikes their fancy. Later that evening more than 100 original works of art will be auctioned to benefit the Library
at a
reception
from
4:30
-

7:00
PM
.
Post Office, by Charles Fenner Ball.
The resulting exhibition is an exuberant celebration of both the area and the artists who live here. It is rare to have almost 100 artists - from young, emerging talent to some of the region's most celebrated painters-gather under one roof to show and sell their work. Most of the paintings are landscapes, but not all. Some artists create still lifes, sculptures, or abstract impressions of the morning. Opening bids range from $50-$350 making Paint the Peninsula a great opportunity to start buying local art or to add to an established collection. Most artists donate 50% of the sale to the library and some do more, so winning bids support both the Blue Hill Library's operating budget and the local arts community.
View of Blue Hill Mountain, by Rebecca Haley McCall
This year we are pleased to welcome Bar Harbor Bank and Trust as sponsor for Paint the Peninsula. The Blue Hill Public Library is an independent non-profit organization serving all members of the Blue Hill Peninsula and depends on the financial support of patrons and local businesses like Bar Harbor Bank & Trust. There is a $10 suggested admission fee that includes wine and refreshments. Children and participating artists are free. For more information, call the Library at 374-5515.
Author Event: Islands of Time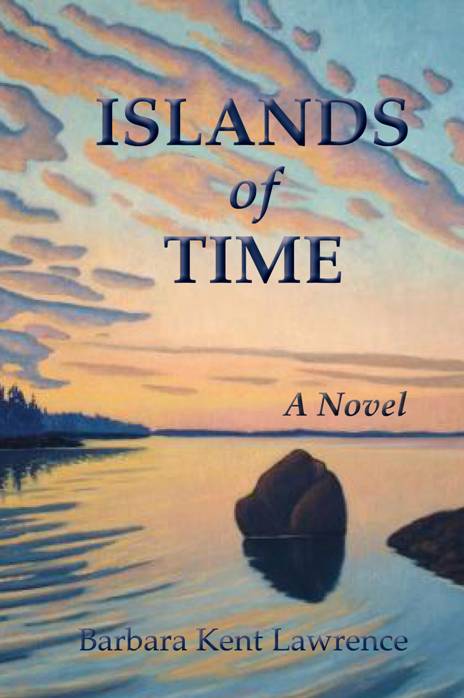 Local author Barbara Lawrence will read from and discuss her new book,
Islands of Time,
at the Library
on Thursday, July 17 at 7:00 PM.
This fictional story is about a young girl vacationing in Bar Harbor who falls in love with a local boy, a relationship considered taboo at the time. Later on in life after two failed marriages, she returns to the area and struggles to come to terms with her past.
William Carpenter, author of
The Wooden Nickel
, says about
Islands of Time
, that it "provides an amazing insight into the longstanding cultural divisions of the Maine coast and the possibility of transcending them through human compassion and understanding."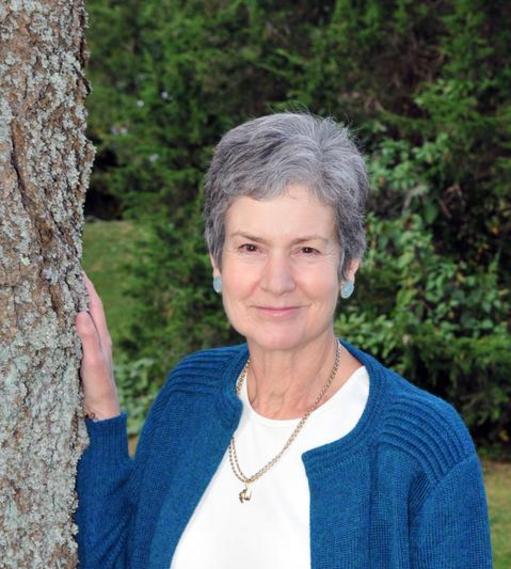 In 1948, Barbara Kent Lawrence fell in love with Mount Desert Island as a summer kid, and in 1979 she became a "year-round summer person," but currently divides her time between Mount Desert Island and South Hamilton, Massachusetts. She has a doctorate of education and has written books in that field. Barbara is currently working on a manuscript about her British family during World War II.
Books will be available for sale and signing. This event is sponsored by the Library. There is no charge, and everyone is welcome. For more information, call the Library at 374-5515.
More From Robert McCloskey: The Unknown Artist
Don't hesitate to call us for more information at 207-374-5515.
We are happy to help!