Like us on Facebook!
This month in the Britton Gallery
Coyote, pen and ink by Leslie Moore, Lacasse, from the May art show, Brooksville Bestiary (through May 31)
Music Cover-- Down in Maine: Words and Music: Written by Halsey K. Moore, part of the upcoming show, Bagaduce Music Lending Library: 30 years (May 3-July 30).
In the Larchwood Children's Cases
Chickadeee by Casey Thompson, part of the upcoming art show in the Library's Larchwood Cases (Through June 30)
Pre-school Storytime: Tuesdays, 10:30 to 11:00 AM for kids up to age 4
Reader Dog Gracie: Over for the season, back in October.
Playgroup for Babies and Toddlers up to age 3: Wednesdays 10:30 AM to Noon Chess Club (ages 7 and up): Over for the season, back in October
LEGO Club for kids ages 7-12: Over for the season, back in October.

Brown Bag Book Club: 1st Thursday of the month at noon.
Play Reading: 3rd Wednesday of the month, 6:30 to 9:00 PM
Pickup games of Chess: Thursday evenings from 6:00 to 8:00 PM.
Genealogy Group: 2nd Thursday of the month at 6:00 PM-- join or drop in.
Book sales in the basement "Book Nook": First Saturday of the month, 10:00 AM to 2:00 PM.

Contact Us
5 Parker Point Rd
Blue Hill, Maine 04614
207-374-5515
www.bhpl.net
info@bhpl.net
@Blue Hill Library
Welcome
...
to our direct-to-you library events newsletter! In this issue:
Unless otherwise noted these events are free and open to everyone. Many of these free events are made possible by generous funding from t
he
Friends of the Blue Hill Library.
If you like what you see, thank a Friend. Or better yet,
become one
! There are
many ways
you can help support the Library.
Plant Sale May 18-- SAVE THE DATE!
The 4th Annual Library Plant Sale is a little bit earlier this year. Mark your calendars for
Saturday, May 18 8:00 to 11:00 AM
for the gardening event of the season. In addition to perennials, seedlings, fruit canes and annuals there will be a silent auction, breakfast goodies and a gardening book sale. This is one of the library's biggest fundraisers and we want you to be a part of it! Anyone wishing to donate plants or volunteer some time should contact Clifton Page at 374-2251 for more information.
Two New Exhibits at the Library
Two new exhibits will open at the Library in early May. Orland artist Casey Thompson will show nature illustrations and sculpture in the Children's Larchwood Room Cases through the end of June, and the Bagaduce Music Lending Library will exhibit items from their collection and photographs from the 30 years of their history in the Library's Roland Howard Room Cases through the end of July.
Casey of
Casey Thompson Studio
has drawn inspiration from the animal and plant world since she was a young girl growing up surrounded by the woods and ponds of western Connecticut. Her careful studies of nature and colorful illustrations appear in children's books, magazines, posters and packaging and include sculpted three-dimensional design. Her work celebrates both whimsy and science using a wide variety of wet and dry media including digital.
The Bagaduce Music Lending Library, now one of the largest music library collections in North America, began with 250 pieces of music in 1983. Today there are over 250,000 different titles in a great variety of musical genres, with over a million pieces housed in Blue Hill. The library's music is available world-wide for education, performance and research.
A vintage sheet music cover from the exhibit.

The exhibit,
Bagaduce Music Lending Library: 30 Years,
will be in the Roland Howard Room cases upstairs and will include vintage sheet music with colorful and artistic covers; music written by children from throughout the state of Maine; and photographs from the Young Composers Competition and Festival, the Annual Pops Concert and other events from the Library's history.
The exhibits will be available during library hours, subject to the Howard Room meeting schedule in the case of the Bagaduce Library exhibit. Those interested in viewing that exhibit are advised to call ahead to ensure the availability of the room. For more information call the Library at 374-5515.
Book Sale this Saturday May 4
Friends of the Library will hold their first-Saturday-of-the-month book sale on
May 4 in the Library's basement "book nook" during regular library hours, 10:00 AM to 2:00 PM.
Ellie Andy, our volunteer book sale manager is getting ready for this week's sale.
Featured in this month's sale are books on architecture, mountaineering/hiking, specialized and unique travel books, drama and Shakespeare, and several Salt Magazines. The sale has many good quality and clean books from almost every genre, thanks to many generous recent donations, and also many loyal book sale patrons. Some of these could make perfect Mother's Day gifts!
Book sale proceeds enable the Friends to sponsor many of the special programs offered at the library, for both children and adults, and to make special purchases of books, dvds, etc., and equipment for the library. To donate books that are in good condition or for more information, contact the Library at 374-5515.
Film: The Magnificent Seven
The Friends of the Library Film Series continues on
Thursday April 11 at 7:00 PM
with
The Magnificent Seven
(1960), directed by John Sturges and starring Yul Brynner, Steve McQueen, Charles Bronson, James Coburn, Robert Vaughn, Brad Dexter, and Horst Buchholz.
A western, the film is about a Mexican farming village that is periodically raided by bandits. The townspeople decide to hire gunmen to protect the village. The gunmen begin to bond with some of the townspeople and engage in a gun battle with the bandits that results in casualties on both sides.
All films are shown free of charge on the Library's "pretty big" screen in the Howard Room. For more information, call the Library (374-5515) or Michael Donahue, 374-5248 or Donahue.mg@gmail.com.
Events This Week...
The fifth of six sessions of Music and Movement for preschool kids is

TOMORROW MORNING! WEDNESDAY MAY 1 at 10:30

--For the first 30 minutes of Preschool Playgroup Deborah Reinke, an early childhood music educator, will engage and teach families how to use

rhythm to promote learning. Please register

here

or call the library. This playgroup is open to the public and is for newborns to age three. It is sponsored by the Library and a gluten-free snack is served.
Local attorneys Steve Collier and Valerie Chiasson will be on hand to provide information about legal resources and answer questions TOMORROW! WEDNESDAY MAY 1, from noon to 2:00 PM. This is part of a statewide event, Lawyers in Libraries: Law Day 2013.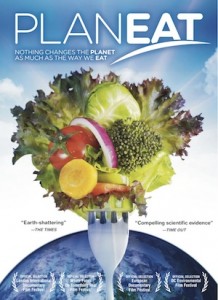 A showing of the film Planeat, the last in the series hosted by local homeopath Edee Howland, What's On Your Plate? How Food Choices Relate to Our Health and the Health of Our Planet, THIS THURSDAY MAY 2 at 7:00 PM in the Howard Room.
Book sale this Saturday (see above)!
Fox, pen and ink by Leslie Moore, part of the May art show in the Howard Room, Brooksville Bestiary (through May 31)
Don't hesitate to call us for more information at 207-374-5515.
We are happy to help!