Si, Oui - Say 'Yes' to foreign languages and ESL
This fall, we have several opportunities for you to brush up on your language skills. Spanish, Italian, and French courses start in September, along with intermediate and accelerated courses in English as a Second Language.
Visit Languages to see what we are offering this fall.
Continuing Education builds a brand
UNLV Continuing Education has initiated a new advertising campaign to encourage its past loyal and future new students to "Never Stop Learning."
Created by B&P Advertising, the campaign and its new look began with a soft roll out in August with the Fall 2012 Continuing Education Catalog.
In the months ahead, you will see and hear the "Never Stop Learning" message in print, online and on the air.
Read more.
DEO Website: Redesigned with you in mind
A new look and better functionality now welcome you to edoutreach.unlv.edu, the website of the UNLV Division of Educational Outreach.
The new design features a consistent navigation structure and topic-and unit-focused navigation.
Online registration offers new features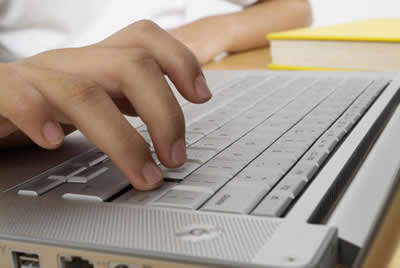 The UNLV Division of Educational Outreach has added two new features that will make registering online a little bit easier.
When you view the complete list of currently scheduled courses, you will see directional arrows on the course listing tables, allowing you to sort tables by the column headers. For example, you can now re-sort the table by other columns such as beginning date, etc. In addition, with the new shopping cart feature, you can accumulate a list of classes for registration in one place and proceed to enrollment.
As always, feedback is appreciated. Please email your comments to edoutreach@unlv.edu.