Off-Site Business Services, Inc

.
Bookkeeping * Payroll * Administrative Services * and More
Full-time Professional Office Management-Without the Full-time Cost.
Tuesday Tips and Tricks
April 2, 2013
Three Ways That A Bookkeeping Firm
Can Help Your Business Thrive
Most small business owners don't think much about accounting beyond Tax Time. But the truth is, accounting and bookkeeping for your small businesses needs to be a priority all year round, not only on April 15. Small business bookkeeping is a strategic asset for your business that goes beyond taxes and numbers on the balance sheet. Here are a few ways that hiring a bookkeeping firm can help your business thrive and stay competitive during tax season and beyond.
Focus on what the business owner dies best: Like many professional services, small business bookkeeping firms make it possible for the business owner to outsource a complex and challenging task. When you hire a bookkeeping service for your small business, you give yourself more time in your day to focus on your core business operations. Instead of puzzling over your balance sheet and financial statements, you can get professional expertise to manage the fine details while you can spend more time closing deals, meeting with customers, coaching your team, and thinking strategically about how to take your business to the next level.
Stay on top of regulatory requirements and audits: Depending on what industry you're in, there might be various regulatory requirements (federal, state and local) that affect how you can do business, how you hire, train and manage employees, and how you report your business activities to maintain compliance and maintain any relevant certifications in good standing. Hiring a bookkeeping firm makes it easier to manage the many complex details that go with managing employees, whether it's for compliance with employment laws, managing employee benefits, or minimizing your business's tax liability at the end of the fiscal year. Any business owner can be subject to an audit by the

IRS

, so getting professional bookkeeping services can help you avoid any unnecessary stress and confusion if the

IRS

selects you for a tax audit.
Identify business opportunities: Perhaps the biggest benefit of hiring a professional bookkeeping service firm is that it can help you uncover opportunities for your business. With an expert business accountant taking a broad view of your business, you can find out what works, and what needs to improve. Keep your accounts receivable and accounts payable in order. Find out where you're making the most money each month, and identify less profitable customers or categories so you know where to allocate your focus and your resources. Hiring an outsourced bookkeeping specialist can be one of the best ways to get a clearer picture of what is happening in your business, as well as looking into the future with financial modeling and forecasting to help you decide how to pursue the right opportunities at the right time.
Call us today at 877-966-4441 for a FREE one-hour consultation.
Material for this article was provided by Debbie Winn of P3 Service.
It's CONFIDENTIAL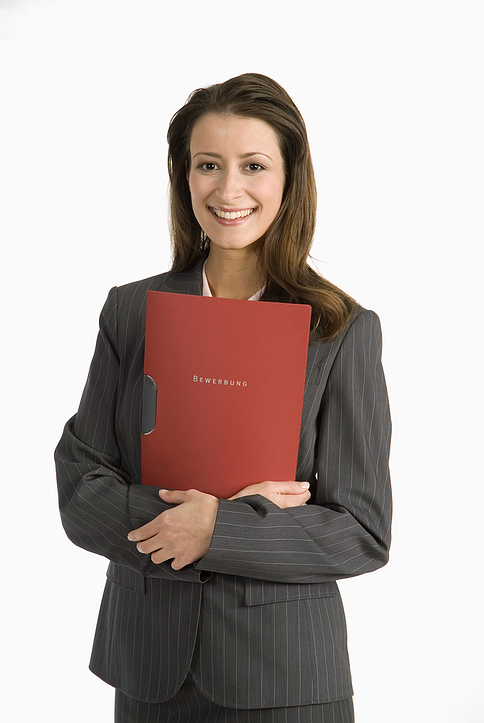 The concept of personal data protection sometimes appears to be abused by authorities who use it as an excuse for refusing to reveal information that could embarrass them or cause them extra work, but regrettably many organizations fail to protect their employees' data sufficiently. Every employer therefore needs to understand its responsibilities in this area and also ensure that its managers handle employee data correctly. The legislation governing this topic is quite specific and rather complex and accordingly, someone in the organization must be responsible for its compliance.
You must safeguard employees' personal data for three good reasons. First, common decency suggests that, if you learn during a recruitment interview that a person has a medical complaint or came bottom in math at junior school, you should not spread that around the workforce. Second, the employer has a duty of care to its employees, which includes safeguarding private and confidential information. And third, the law in the form of the Data Protection Act and its attendant Codes of Practice, demands that you do so.
Personal data is any information held on an individual in manual or electronic form, and the employees concerned must be made aware of what data is kept on them, where and how it is stored, who has access to it and for what specific purposes. Sensitive data is information about their ethnicity, politics, belief, trade union membership, sex life, health and criminal history, and this may be retained and processed only with their permission - though permission need not be sought to record ethnic origin solely for monitoring purposes. Even so, there is little need to obtain or keep much of this information in the first place. The less information kept, the safer is the employer and its management.
Most documents are likely held in a central repository, such as the Personnel Department, though some information - medical reports, for example - should be kept separately, ideally by medical personnel. There is seldom a valid reason for line managers to hold data about their employees either in written notes, or on their computers, iPads or mobile phones.
Your organization needs to have a data protection policy. In addition, it should specify how long data is retained and incorporate a system for regularly destroying data that is no longer of use.
These notes are addressed to everyone in your organization, from chief executive to the office junior - with one exception. Someone, or indeed more than one person, must be given responsibility for the organization's data protection policy. He or she needs to fully understand the role, be properly trained, ensure that everyone understands their responsibilities, and carries out regular audits to ensure that the policy is complied with at all times. If you do not have such a person appointed, you are highly vulnerable and the penalties for non-compliance with data protection law are severe. So take action now.
Reprinted from www.payroll-help.com
Does QuickBooks Occasionally Slow You Down?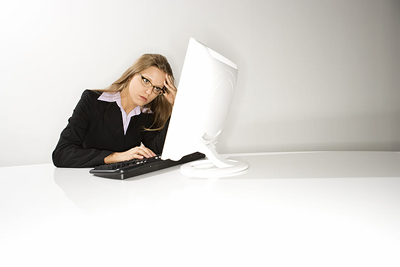 QuickBook features save you time so you can focus on running your business. But if you are:
- not printing checks,
- not timely reconciling your financial accounts,
- not taking advantage of memorized,
- not using the full accounting cycle,
- not reviewing reports on a regular basis,
- and not backing up the data file,
you're focusing too much time with your books, and not your customers!
Kimberly Shannon, President of Off-Site Business Services will be talking about
"Common QuickBook Mistakes and How To Fix Them"
on
Thursday, April 18 at
8 a.m.
at
MB Financial Bank,
15533 Cicero Avenue
,
Oak Forest
,
IL.
Kim will also discuss "Best Bookkeeping Practices" because adopting some good habits can help stave off costly errors when it comes to recordkeeping, such as losing control of your spending; smoothing out seasonal ups and downs; enabling you to easily identify how your business is really doing; and keeping you out of trouble with the IRS.
Call 708-629-3024 for reservations.
No "SURPRISES" with Off-Site Business Services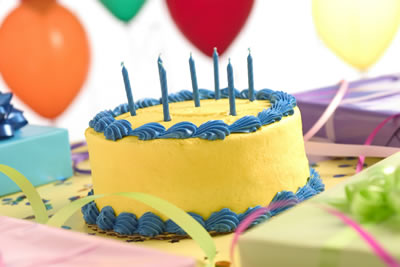 Birthday party leads to embezzlement charges for Florida woman
Throwing a birthday party for your boss is usually a good idea. Unless, of course, you're embezzling from the company and the party leads the boss to question your accounting practices, perform an audit and contact law enforcement.
In that instance, the party might have been a mistake.
According to the Sun Sentinel, such is the strange case of Ruth C. Amen, the (now former) office manager for a Florida real estate company in Boca Grande.
The Sentinel cites a news release from the Lee County Sheriff's Office on how the former bookkeeper was caught. Amen, who had been the office manager for Gulf to Bay Realty for over 10 years, was solely responsible for keeping track of the company's finances, including payroll and billing.
After the surprise birthday party, which Amen organized without permission from the higher-ups, company
leaders examined the books more closely.
All told, Amen is alleged to have embezzled $181,674. Of that, $92,000 was used to pay off her personal credit cards, and $65,000 went toward "extra paychecks." She has been charged with grand theft and scheme to defraud. Both are first-degree felonies.
Sometimes hiring an outside business to manage your payroll and billing keeps you from being surprised.
Off-Site Business Services, Inc.

Grow A Successful Business!

Kimberly Shannon

President

877-966-4441

Refer a new client and receive a $25 VISA gift card

(after $100 of paid services).


Call for a free one-hour consultation.



STAY CONNECTED