Does QuickBooks Occasionally Slow You Down?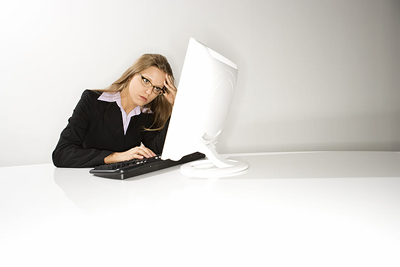 QuickBook features save you time so you can focus on running your business. But if you are:
- not printing checks,
- not timely reconciling your financial accounts,
- not taking advantage of memorized,
- not using the full accounting cycle,
- not reviewing reports on a regular basis,
- and not backing up the data file,
you're focusing too much time with your books, and not your customers!
Kimberly Shannon, President of Off-Site Business Services will be talking about
"Common QuickBook Mistakes and How To Fix Them"
on
Thursday, April 18 at
8 a.m.
at
MB Financial Bank,
15533 Cicero Avenue
,
Oak Forest
,
IL.
Kim will also discuss "Best Bookkeeping Practices" because adopting some good habits can help stave off costly errors when it comes to recordkeeping, such as losing control of your spending; smoothing out seasonal ups and downs; enabling you to easily identify how your business is really doing; and keeping you out of trouble with the IRS.
Call 708-629-3024 for reservations.