Join Our List

Our Offices
Atkins-Kent Building, Suite 101
W. Orange, NJ 07052
973-736-1100
33 Overlook Rd.
MAC Building
Suite 108
Summit, NJ 07901
908-522-4558

731 Broadway
Bayonne, NJ 07002
Clark, NJ 07066

Physicians
Robert J. Rubino,
Audrey A. Romero, M.D., F.A.C.O.G.
Lisa Abeshaus,
M.D., F.A.C.O.G.
Jacqueline Saitta, M.D., F.A.C.O.G.

Allan D. Kessel,
Diana Huang,
M.D., F.A.C.O.G.
Priya R. Patel,
M.D., MPH
Howard D. Fox,
D.O., F.A.C.O.G.
Heavy, Painful Periods?
Dr. Rubino is nationally recognized for his expertise on Her OptionŽ
Cryoablation,
15-minute,
in-office procedure.
Click here to find out more.
EssureŽ is a simple, non-invasive,
10-minute office procedure for permanent birth control (tubal ligation).
Click here
to see if Essure is

right for you.
Sign up for your PHR (Personal Health Records) - right on our website:
Click here
We are thrilled to announce two new doctors have joined the elite staff at The Rubino OB/GYN Group: Diana Huang, MD, FACOG and Priya Patel, MD, MPH.
They will both be seeing patients in our Bayonne and Clark offices. Please take a moment to read their background and bios below and join us in welcoming them to the practice.

We have also added a state-of-the-art pelvic floor therapy program, which we introduce below.
We hope you are enjoying the rest of your summer and look forward to seeing you soon.

Sincerely,
Welcome Dr. Diana Huang
Dr. Huang
is a New York native, graduating from the prestigious Bronx
HS of Science and studying biochemistry at Barnard College, a division of Columbia University. She pursued her medical degree from SUNY-Buffalo School of Medicine and Biomedical Education and completed her obstetrics and gynecology residency at Beth Israel Medical Center in NY where she was chief resident.
Dr. Huang has extensive training in minimally invasive laparoscopic and robotic procedures and is interested in educating patients in preventative health and minimally invasive surgery. She believes in collaborating with her patients and partnering with them in making educated decisions on their health care. She shares, "I feel blessed to work with women every day and be part of their lives. I am excited about joining The Rubino OB/GYN Group and hop to meet many patients in the near future."
Dr. Huang speaks English and Mandarin Chinese and is seeing patients in our West Orange and Clark offices.
Please join us in welcoming Dr. Huang to the practice!
Dr. Patel graduated medical school at Stony Brook University and completed her residency in OB/GYN at the Hospital of the University of Pennsylvania. She received her Master of Public Health at Columbia University and her BS at Sophie Davis School of Biomedical Education. Dr. Patel continued her training in Pennsylvania as a fellow in minimally invasive gynecological procedures and has published multiple research articles. She was an instructor for the last 4 years at PSoM of the University of Pennsylvania.
Dr. Patel specializes in non-invasive alternatives to surgery. She speaks Gujarati and medical/conversational Spanish. She is excited to begin working at The Rubino OB/GYN Group. "I am committed to helping patients find a solution to their medical issues and look forward to meeting members of the practice."
Born and raised in New York City, Dr. Patel is excited at the opportunity to be closer to home. When she is not working, she loves traveling, photography and spending time with loved ones.
Dr. Patel will be seeing patients in all four offices.
Please join us in welcoming Dr. Patel to the practice!
Pelvic floor conditions such as pain, vaginal prolapse (weakening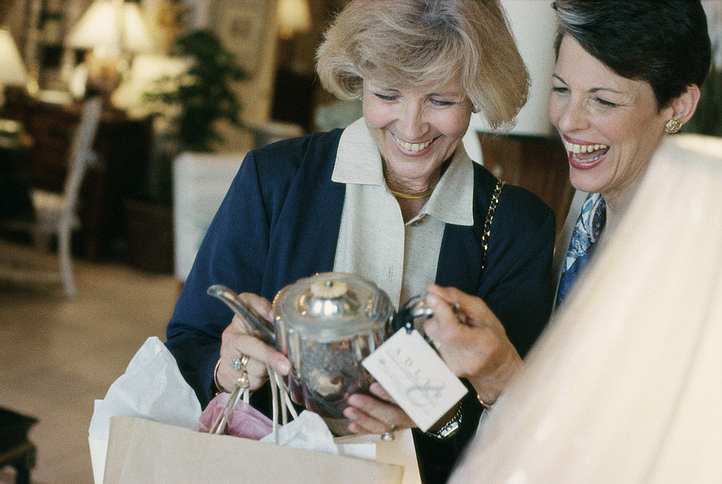 of the pelvic muscles) or incontinence can make life challenging and uncomfortable. These conditions can cause physical discomfort and the loss of interest in social activities or intimacy.
The Rubino OB/GYN Group is fortunate to have one of the few female board-certified urogynecologists on staff, Dr. Audrey Romero. We are thrilled to expand our urogynecology program to offer more treatment options than ever for those who experience pelvic floor issues. Treatments now include physical therapy, biofeedback, medication if needed, urinary control devices and non-surgical interventions.
If you have pelvic floor concerns, please make an appointment with our office today to discuss your options.