Join Our List

Our Offices
Atkins-Kent Building, Suite 101
W. Orange, NJ 07052
973-736-1100
33 Overlook Rd.
MAC Building
Suite 108
Summit, NJ 07901
908-522-4558

731 Broadway
Bayonne, NJ 07002
Clark, NJ 07066

Physicians
Robert J. Rubino,
Audrey A. Romero, M.D., F.A.C.O.G.
Lisa Abeshaus,
M.D., F.A.C.O.G.
Jacqueline Saitta, M.D., F.A.C.O.G.
Allan D. Kessel,
M.D., F.A.C.O.G.
Howard D. Fox,
D.O., F.A.C.O.G.
Heavy, Painful Periods?
Dr. Rubino is nationally recognized for his expertise on Her OptionŽ
Cryoablation,
15-minute,
in-office procedure.
Click here to find out more.
EssureŽ is a simple, non-invasive,
10-minute office procedure for permanent birth control (tubal ligation).
Click here
to see if Essure is

right for you.
Sign up for your PHR (Personal Health Records) - right on our website:
Click here
Medical Fact
"I didn't know that!"
The human body contains 30 amazing hormones, which regulates activities like sleep, body temperature, hunger, and managing stress in times of crisis.
April is a month of bloom and new beginnings. We wish all of our patients a renewed sense of well-being as we step out of the cold and into the Spring.
In this month's newsletter, Dr. Rubino authors an article on anemia - a condition many are unaware they have. We also discuss IUDs as birth control and the difference between options. And, in our Healthy Living section, we provide information on mild and chronic fatigue and what it could mean. In addition, we share a free local Spring Ladies Night Event on April 9th that The Rubino OB/GYN Group is sponsoring. Our "Meet the Staff" this month features Deirdre Murphy, our new office manager. And, you'll find a new interesting "Medical Fact".
As always, we will continue to provide topics that are current, informative and important to your good health.



Sincerely,
Could I Be Anemic?
By Dr. Robert Rubino
Mary is a 40 year old woman at her annual GYN check-up. She reported

"I'm fine, just a check-up". She says she eats healthy organic food and her only vice is Diet Coke, that she "can't give up". Her exam was significant for a small fibroid, but she reported her monthly periods were "normal".
At the end of the visit she mentioned, "Oh by the way, I do feel wiped out at the end of the day". Upon further questioning, her fatigue was accompanied by loss of concentration at her job as a Marketing Director. She also reported that she could not stay up at night past 8 o'clock, felt short of breath at times on the stairs and overall just felt "weak". A blood count showed her to be severely anemic. When questioned again about the heaviness of her periods, she stated they were "average ...sometimes a little heavy, but it has always been that way."
Mary is not alone. This story of chronic anemia is very common, and many women think their fatigue is due to their busy schedules. They never connect it to an actual organic disease such as anemia and often do not think their menstrual period is abnormal or causing the anemia.
The effects of chronic anemia are a serious health risk. Blood carries the requires oxygen to all vital organs. When the blood supply is compromised, all vital organs are affected. Because the condition happens slowly over time, patients do not notice it, they just assume it is the cumulative affect of the daily grind. If you lost half your blood volume in one day, you would not be able to get out of a chair. When it happens over time, your body has time to compensate and allows you to still function, although not nearly as well, hence the general malaise of anemia sets in and the overall quality of life and health suffers. For patients with a family history of heart disease, anemia can increase the risk for heart attacks.
Heavy periods are the most common cause of anemia in reproductive age women. Fortunately, the options to treat and diagnose heavy periods have increased in the last 10 years. The most significant advances have been in non-invasive procedures and medication.
Uterine Lining Ablation Therapy, which causes a therapeutic scarring of the uterus lining, eliminates or greatly reduces heavy periods 90 percent of the time. There are two types, cryo-ablation (uses cold temperature) and thermal ablation (uses hot temperature). The cryoablation is the procedure of choice in patients wishing to avoid sedation and a hospital setting. Cryoablation is done in the office with local anesthesia in about 15 minutes - see details.. The ice, serves as a natural anesthetic, so pain is minimal and often not at all.
For patients that are very anemic, several treatments of intravenous iron in the office helps to restore their energy and blood count while definitive therapy for their heavy menses is determined.
A comprehensive approach to anemia and its cause is the key to restoring health and a sense of well-being. The first step is increasing patient awareness that the lousy feeling you have may not be normal at all. Do you feel tired and have lack of concentration? Do you purchase an abundance of feminine products every month? Do you avoid certain social events every month because of your period? If any of the answers to these questions is "yes", you may be suffering from anemia due to heavy periods.
If you are suffering from heavy periods, or symptoms of anemia, please make an appointment with one of our doctors sooner rather than later. Mary had a cryoablation procedure two years ago and is doing very well. She is thriving in her life and with her kids, does normal daily activities and goes to her town pool regularly in the summer without the worry of living her life around her period.
The IUD - Is It The Right Choice?
An IUD, or Intrauterine Device, is a small device that is inserted into the
uterus as a form of birth control. Women of all ages can use an IUD. The IUD works by preventing fertilization of the egg by sperm.
There are only 2 types of IUDs in the United States: The Mirena, or hormonal IUD, and the non-hormonal copper IUD called the ParaGard.
They are similar in many ways:
Easy to use
No need to worry about birth control daily or before having sex
No need to fill a prescription every month
The IUD is more reliable than almost all other forms of birth control
It is very private
It does not interfere with sex or daily activities and you can use a tampon with it
It can be inserted immediately after childbirth and can be used while breastfeeding
It is reversible and can be removed without any effects. You can get pregnant quickly after it is removed
However, there are a few differences between the two types:
Mirena
Contains a low dose of the hormone progestin
Prevents/blocks sperm from fertilizing an egg and can delay ovulation
It can stay in your uterus for up to 5 years
It starts working 7 days after it is inserted
Might reduce cramps and bleeding during your period
ParaGard
Does not contain hormones but contains a small amount of copper
Prevents/blocks sperm from fertilizing an egg (has not been known to delay ovulation
It can stay in your uterus for up to 10 years
It starts working immedately after it is inserted
Will not change your hormone levels
There are some side effects and risks to the IUD. During the first few months after insertion, it may increase cramping, backaches and/or spotting. With the ParaGard, over time it can increase cramping or cause heavier bleeding. With the Mirena, over time your period might stop completely - which is normal and you may experience hormonal side effects of breast tenderness and irritability. Very rarely, the IUD may come out of the uterus and move into the vagina. In addition, it does not prevent against sexually transmitted diseases or HIV.
An IUD must be ordered and inserted (and removed) by your GYN. Women with certain infections or other health conditions may not be able to use an IUD. In addition, the size or shap of a woman's uterus may not be compatible with an IUD.
If you think the IUD might be the right option for you, please make an appointment with one of our doctors for an evaluation.
Feeling very tired is a very common discussion among friends, colleagues and spouses. Feeling so tired and weak that you cannot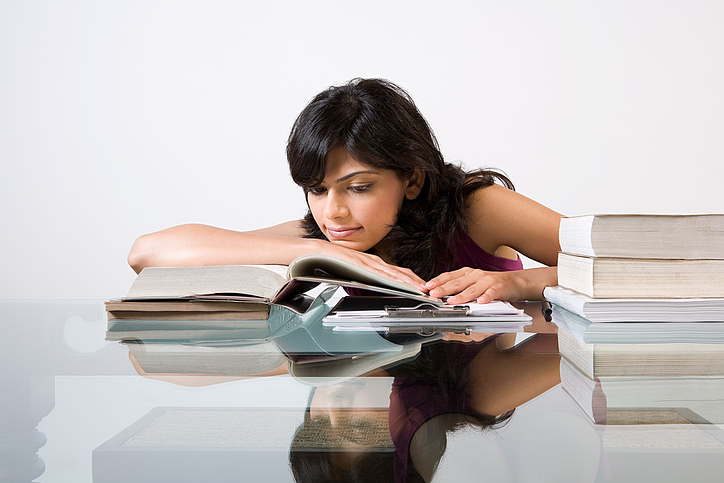 continue functioning at normal levels of activity is often referred to as fatigue.
Fatigue, or tiredness, exhaustion and lethargy, is a physical and/or mental state of being extremely tired or weak and feeling the need to rest because of lack or energy or strength. Although physical and mental fatigue are different, they often exist together. Approximately 10% of people globally suffer from persistent tiredness and approximately one in every five Americans claim to have fatigue that is severe enough to interfere with daily normal life - often affecting females more than males.
Fatigue can be a result of the following:
overwork
poor sleep
excessive worry or stress
an overly emotional situation
boredom
lack of exercise
an illness (a cold or flu)
medicines
use or abuse of alcohol, caffeine or drugs
over stimulation (tablets, smart phones, television)
Any of these conditions typically cause mild fatigue that will dissipate over time when either your health improves or stress is relieved, and does not require a visit to your doctor.
When fatigue lasts longer than a month, or comes with more serious symptoms, it may be a chronic condition that can be linked to a greater medical problem. Chronic fatigue is often overwhelming and the tiredness is unlike anything experienced in the past. It is not a result of overdoing things, but rather a loss of motivation and is often connected to people with clinical depression. Common symptoms of chronic fatigue can be physical, mental or emotional and may include:
breathing problems
abdominal pain
constipation
symptoms similar to IBS (irritable bowel syndrome)
unexplained weight loss or gain
aching or sore muscles
lack of motivation
difficulty in concentrating
irritability
loss of appetite
slower than normal reflexes
headache
dizziness
moodiness
Chronic fatigue can be caused by health problems including mental health issues (grief, alcohol abuse, anxiety, excessive stress, and eating disorders), anemia, heart disease, metabolic disorders, diabetes, thyroid issues, vitamin deficiencies, kidney or liver disease.
Successful treatment of fatigue requires finding the underlying causes and treating them. For mild fatigue, it may be as simple as vitamin supplements, exercise, additional sleep, eating a balanced and healthy diet (less processed, sugary foods), increasing the amount of fluids you drink (dehydration often causes fatigue) and getting enough fresh air.

For more chronic fatigue, it may require targeted medications, in addition to the suggested treatment options listed above.
If you think you may be suffering from chronic fatigue, or have concerns please make an appointment with one of our doctors.
Tuesday, April 9th, is a Ladies Night Spring Fever Extravaganza at the Hat Tavern. It is a free local event for all women. The first 100 to REGISTER receive a free gift, compliments of
The Rubino OB/GYN Group.
Meet the Staff
This month, we introduce Deirdre Murphy, our new office manager at The Rubino
OB/GYN Group.
Deirdre has been affiliated with The Rubino OB/GYN Group as a medical biller for over 7 years, and brings this experience, along with extensive retail customer service to our organization.
Deirdre has excellent coordination, problem solving skills and a positive attitude that will benefit both the practice and our patients.
When Deirdre is not busy at the office, she enjoys spending time with her friends and family hiking and volunteering. She recently became engaged, and is now busy making wedding plans.
Please help us in welcoming Deirdre in her new position.
Office Announcements
Flu and TDap Shots Now Available
We are now offering flu and TDap shots for our pregnant patients. Please call the office to make an appointment.
vitaMedMD Vitamins
The Rubino OB/GYN Group is now offering vitaMedMD™ in all 4 office locations. VitaMedMD offers patients high quality physician recommended products at an affordable price. Available products include Women's Multivitamin, Prenatal Plus, Prenatal One, Menopause Relief and Iron 150.
Emmi Video Tutorials
Emmi is a free, online video tutorial that makes complex medical information simple and easy to understand. Emmi provides clear and concise step-by-step information on common health topics and procedures right on our website. Click here to find out more.
Save Time with Online Appointments, Consultations &Personal Health Records
To schedule online appointments, consultations or view your personal health records at your convenience

, just visit the home page of
www.rubinoobgyn.com
. You can also call 973-736-1100 now to schedule an appointment at any of our four locations.

"Important Announcements" on Our Website
You can find important new developments and time-sensitive announcements (such as office closings) right on the upper right hand portion of our
home page
.
Enterprising Patients
If you would like to add your business or service to the website,
please e-mail us at network@rubinoobgyn.com.
Products Available on Our Website
For more information visit the products page on our website.