Join Our List

Our Offices
Atkins-Kent Building, Suite 101
W. Orange, NJ 07052
973-736-1100
33 Overlook Rd.
MAC Building
Suite 108
Summit, NJ 07901
908-522-4558

731 Broadway
Bayonne, NJ 07002
Clark, NJ 07066

Physicians
Robert J. Rubino,
Audrey A. Romero, M.D., F.A.C.O.G.
Lisa Abeshaus,
M.D., F.A.C.O.G.
Jacqueline Saitta, M.D., F.A.C.O.G.
Allan D. Kessel,
M.D., F.A.C.O.G.
Howard D. Fox,
D.O., F.A.C.O.G.
Heavy, Painful Periods?
Dr. Rubino is nationally recognized for his expertise on Her OptionŽ
Cryoablation,
15-minute,
in-office procedure.
Click here to find out more.
EssureŽ is a simple, non-invasive,
10-minute office procedure for permanent birth control (tubal ligation).
Click here
to see if Essure is

right for you.
Sign up for your PHR (Personal Health Records) - right on our website:
Click here
Medical Fact
"I didn't know that!"
Sickle cell disease affects more than 80,000 people in the U.S., 98% of whom are African American. Sickle cell patients can require frequent blood transfusions throughout their lives.
Spring is in the air! March 20th marks the first official day of Spring.

In this month's newsletter, we include footage of Dr. Rubino discussing the latest baby boom on CNN this past weekend. Click on the photo in the first article below to watch the clip.
In addition, March is Women's History Month and National Red Cross Month, as highlighted in our Healthy Living section. We also review information on urinary tract infections, known as UTIs and, thanks to a suggestion from one of our patients, we discuss the loss of libido after menopause. Our "Meet the Staff" this month features Joanne Serra, a nurse that has recently joined our practice. And, you'll find a new interesting "Medical Fact".
As always, we will continue to provide topics that are current, informative and important to your good health.



Sincerely,
The Rubino OB/GYN Group is Featured on CNN
Dr. Rubino and The Rubino OB/GYN Group were featured on CNN
this past Sunday, March 3rd,
to discuss the recent baby boom resulting from Superstorm Sandy. There is clinical research to support that in the times of crisis, the areas that are hit less severely tend to cause couples to get "closer".
UTIs - What You Need to Know
A UTI - or urinary tract infection, is an infection that affects part of the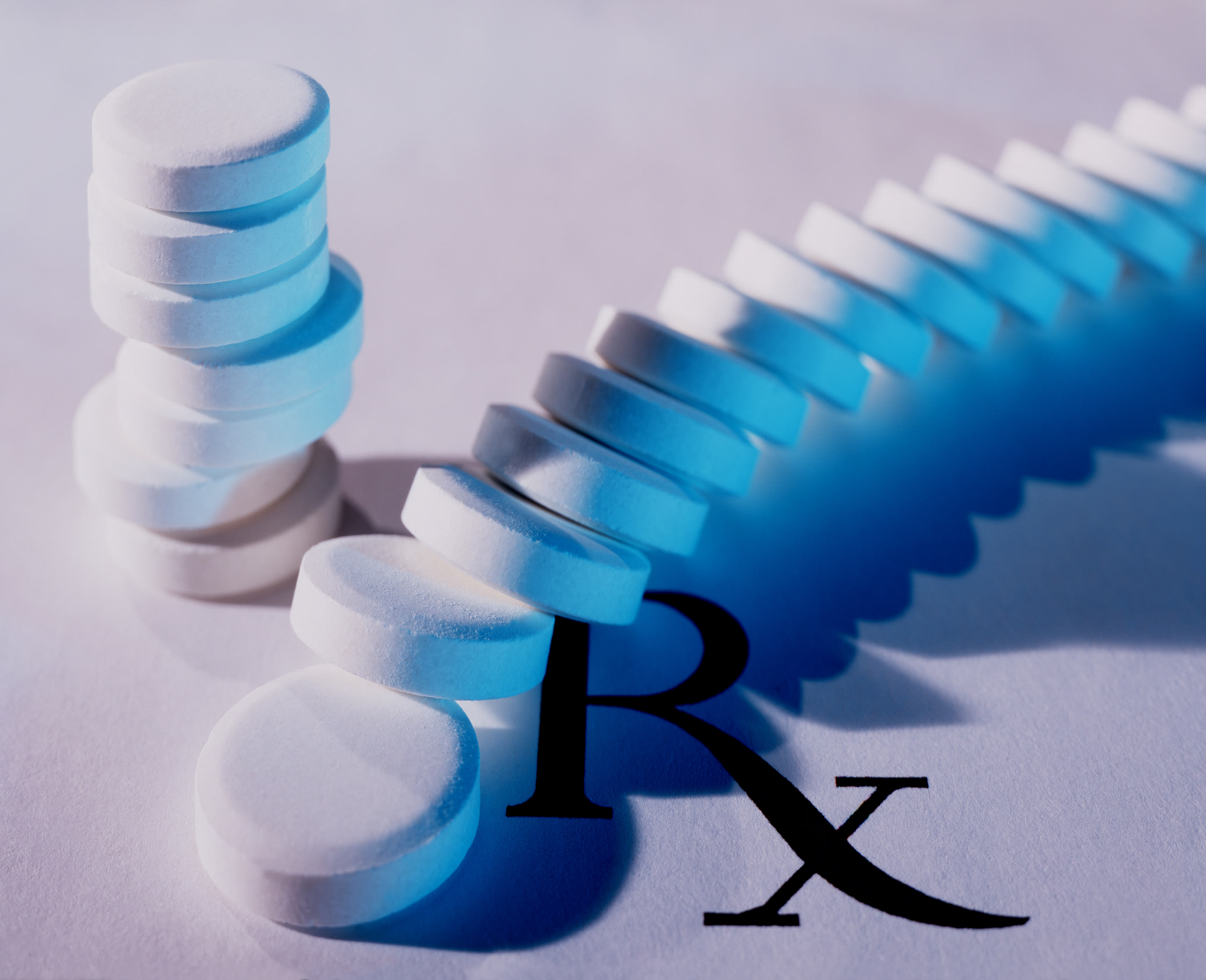 urinary tract and is more commonly found in women than men. Most UTIs start in the lower urinary tract, made up of the urethra and bladder, and are known as a simple bladder infection. When bacteria travel from the bladder to the upper urinary tract, it is known as a kidney infection and may cause a more severe illness than a lower urinary tract infection.
What Causes a UTI?
Bacteria from the bowel live on the skin near the anus or in the vagina and can spread and enter the urinary tract through the urethra. A woman's anatomy make them more prone to UTIs after having sex as the opening of the urethra is in front of the vagina and bacteria near the vagina can get inside from sexual contact. Using spermicides, a diaphragm or if the bladder does not empty completely can also cause more frequent UTIs. It is more likely to get a UTI if you have:
a history of previous UTIs
several children
diabetes
are obese
going through menopause (as the level of estrogen decreases it can cause changes in the tissues around the urethra)
Symptoms of a UTI may include a strong urge to urinate, burning during urination, soreness in the abdomen or urine that has a strong odor, looks cloudy or has traces of blood. If a UTI progresses and spreads to the kidneys, symptoms may include back pain, chills, fever, nausea and vomiting.
A UTI can usually be diagnosed through a simple urine test, or urinalysis and should be treated with an antibiotic which is usually quick and effective with symptoms improving within 1-2 days.
Some people experience a recurrent infection, or more than two UTIs within a year. To treat a recurrent infection, it's important to find the cause. Common risk factors include frequent sex, use of spermicide or a diaphragm, a new sexual partner or getting a first UTI at a young age.
You can help prevent a UTI with the following:
Wiping from front to back after a bowel movement
Washing the skin around the anus and genital area
Avoiding douches, powder and deodorant sprays
Drinking plenty of fluids
Emptying your bladder when you feel the urge
Wearing cotton underwear
UTIs should be diagnosed as quickly as possible. An untreated UTI can lead to a kidney infection. Self-treating and taking bladder pain relief medicines without being evaluated will only suppress the pain and allow the infection to become a serious health risk. If you think you might have a UTI, please make an appointment with one of our doctors as soon as possible.
Libido After Menopause
It is a common experience for post menopausal women to experience a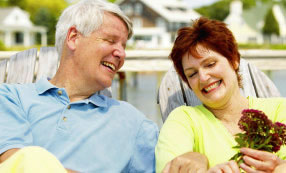 lack of libido, or sex drive. According to an article in The Journal of the American Medical Association, "changes in arousal clearly are associated with menopause."
There are common changes that women experience post menopause with the predominant one being a loss of hormones. Estrogen is the prevalent hormone in women before menopause, yet testosterone - produced by the ovaries and adrenal glands - is considered the libido hormone for both men and women. Testosterone levels in women decline by about 50% between the ages of 20 and 45 and continues to decline gradually as women age.
Menopause has no direct effect on testosterone production, however surgical removal of the ovaries can cause an abrupt drop in this hormone, hence sexual desire. That, in addition to the connection between age during menopause and reduction in testosterone production.
For most women, the menopausal effects of low levels of estrogen are the primary causes for low libido. With less estrogen, vaginal walls become drier, thin and less elastic which causes pain, discomfort and lack of desire during sexual intercourse. Women may also experience less blood flow to the genital organs and a decreased response to touch. Typically, post menopause, women need more direct, intense and longer stimulation to reach a climax.
In addition to the physical changes, there are emotional changes that can effect libido after menopause. Those include body image, feeling less sexually attractive as your body changes with age, or having a partner who has lost interest in sex or the ability to perform.
A decline in libido typically occurs gradually, but some women report noticing a more sudden decline in libido.
There are solutions to help increase libido after menopause which include hormone replacements for estrogen and testosterone, vaginal lubricants, physical exercise, maintaining a healthy lifestyle, anti-depressants, herbal remedies and possibly counseling.
If you have concerns, the first step should be a physical exam with one of our doctors. Once your doctor evaluates your physical reactions to menopause, an individual plan can be determined specifically for you.
In addition to National Red Cross Month, March is also Women's
History Month, which ties in nicely to the founder of the Red Cross, Clara Barton. Clara first organized a meeting on May 12th, 1881, in which 15 people were present, with the intention of assisting during war crisis - yet she was determined to have the organization be available to respond to other types of crisis.
The American Red Cross is a nationwide network of more than 650 chapters that is dedicated to saving lives and helping people prepare for, and respond to, medical emergencies. They provide educational, monetary and medical supplies to provide relief to people affected by natural disasters including clothing, shoes, shelter, food and medical supplies and treatment. The Red Cross is the largest supplier of blood and blood products to more than 3,000 hospitals nationally and assist victims of international disasters and conflicts at locations worldwide.
The Red Cross helps people get healthy and back on their feet after a disaster, free of charge. They are the definition of humanitarian aid from one group of humans to another. In addition, they are the nation's leading provider of health and safety courses such as CPR, first aid and lifeguard training and provide information, skills and confidence to act in an emergency at home, in school or in the workplace. They prepare people that work in jobs that require lifesaving skills such as health care providers, first responders, lifeguards, teachers and babysitters.
The Red Cross is always looking for support from local communities. If you would like to find out more about the organization, please visit: www.redcross.org. Dr. Rubino has been on the board of the Summit Red Cross chapter for several years and is a proud supporter of the organization.
Meet the Staff
This month, we highlight Joanne Serra, one of our nurses at The Rubino
OB/GYN Group.
Joanne has worked as a registered nurse in women's health care for over 30 years from hospital to homecare to office settings. She joined the Rubino OB/GYN Group in December of 2012.
In her spare time, Joanne enjoys spending time with her daughter, Nicole, in addition to reading, baking and cooking.
Office Announcements
Flu and TDap Shots Now Available
We are now offering flu and TDap shots for our pregnant patients. Please call the office to make an appointment.
vitaMedMD Vitamins
The Rubino OB/GYN Group is now offering vitaMedMD™ in all 4 office locations. VitaMedMD offers patients high quality physician recommended products at an affordable price. Available products include Women's Multivitamin, Prenatal Plus, Prenatal One, Menopause Relief and Iron 150.
Emmi Video Tutorials
Emmi is a free, online video tutorial that makes complex medical information simple and easy to understand. Emmi provides clear and concise step-by-step information on common health topics and procedures right on our website. Click here to find out more.
Save Time with Online Appointments, Consultations &Personal Health Records
To schedule online appointments, consultations or view your personal health records at your convenience

, just visit the home page of
www.rubinoobgyn.com
. You can also call 973-736-1100 now to schedule an appointment at any of our four locations.

"Important Announcements" on Our Website
You can find important new developments and time-sensitive announcements (such as office closings) right on the upper right hand portion of our
home page
.
Enterprising Patients
If you would like to add your business or service to the website,
please e-mail us at network@rubinoobgyn.com.
Products Available on Our Website
For more information visit the products page on our website.