A New Year for YP!
By Stephanie Orlando
Each year YP! grows bigger and stronger. Today, YP! has over 300 engaged youth members. We reach out to thousands of people a year and assist with the expansion of youth engagement and peer support across New York State. In 2012, YP! incorporated and throughout this year we will be working to build our independence. Families Together in New York State has been extremely supportive. Much like a youth would hope from their parents when going off to college, FTNYS is giving us the assistance and independence we need to make the transition go smoothly. It has been a challenge to keep up with the growing demands of coordinating an organization of this size while remaining youth run. We are constantly learning and growing as individuals and as a team.
The last few months of 2012 were spent securing funding for the next few years. We are proud to say that we are a part of several state initiatives that will help us grow youth voice across-systems. With these new contracts, YP! will be offering some new opportunities.
First, YP! successfully competed for 5 years of funding through The New York State Office of Mental Health. This funding will allow us to advance our efforts across all child-serving systems. With the support of this funding, you can look forward to YP! completing the following items in 2013:
Host a minimum of one Youth Forum in each of the five regions
Produce a minimum of three webinars for young people
Conduct two web-based trainings for adult allies, community partners and providers
Conduct a total of 15 skill-building workshops
Offer the full 4-day training in at least two locations
Work with local groups to conduct empowerment events
We would like your help in identifying webinar topics. We ask that you complete this short survey and tell us what information you would find helpful. http://www.surveymonkey.com/s/YPwebinars
Second, we have partnered with the New York State Office of Alcohol and Substance Abuse Services to host a series of youth forums on substance abuse treatment and prevention. The first event will likely take place in Buffalo NY in May. More information on these activities will be distributed throughout the year.
Third, YP! is part of the Upstate Systems of Care Expansion initiative. A members of an outstanding team, YP! will be assisting all upstate counties in their efforts to increase youth participation and peer support. To complete this work we will be hiring a part-time Youth Engagement Consultant (see posting below). The Regional Youth Partners (RYP) will also play an active role in this process.
YP! will be continuing our work with RAMP, the statewide Youth Leadership forum, FTNYS Annual Conference, the working groups and other major projects we have been working. We hope that you will take advantage of the new opportunities we are offering and join us in celebrating the power of youth.
YP! at FTNYS Legislative Lunch
Families and Youth United!
Families Together in New York State
2013 Legislative Awareness Day and Luncheon
Join us to support services for children, youth and families!
Tuesday, February 12, 2013
Convention Center, Empire State Plaza, Albany, New York
10:30am - 12:30pm Registration and Legislative Visits
12:30pm - 1:00 pm Luncheon
1:00 pm - 2:30 pm Awards and Speakers
Please register by February 8, 2012
Online at http://www.ftnys.org/legislative-awareness-day-and-luncheon-registration/
Fax 518.434.6478 Attn: Keisha Floyd
Mail to FTNYS, 737 Madison Avenue, Albany, NY 12208 Attn: Keisha Floyd
Hop on the bus! For information, please contact:
North Country: Cathie Wooledge at 315 - 376-8696
Long Island: Eileen Kadletz: [email protected] 631-263-5438 x 103
South Bus from Olean : Finger Lakes Parent Network 607-776-2164
North Bus from Buffalo: Nancy Craig: [email protected] 716-432-6238
YP! is Hiring for a New Position:
Systems of Care Youth Engagement Consultant
Job Title: Youth Engagement Consultant
Status: Part-time, Hourly
Location: Albany, New York
PURPOSE:
To promote youth voice, empowerment and involvement in all of Upstate NY Systems of Care Expansion.
QUALIFICATIONS
Personal life experience in child serving systems (juvenile justice, behavioral/mental health, child welfare, and drug and alcohol, etc.)

.

Minimum high school diploma or equivalent is required.
KNOWLEDGE/SKILLS/EXPERIENCE:
Demonstrated understanding of system of care values

Paid or volunteer experience as a youth advocate preferred

Excellent written, verbal and interpersonal communication skills

Demonstrated ability to engage with diverse groups

Familiarity with the children's mental health system
RESPONSIBILITIES:
Ensures youth participation in all aspects of Upstate NY SOC Expansion including the advisory board, subcommittees and other work teams

Works with evaluators and other staff to ensure the youth perspective is effectively reflected in evaluation and quality assurance/improvement activities

Works with the Technical Assistant Coordinator to assure that training needs of youth are met so that they may be meaningful participants in the process

Provides systems advocacy by working with partners to fully integrate youth guided practices and partnerships

Works with the Social Marketer to identify strategies to effectively reach youth and identify best practices for engaging/involving youth at the community level

Supports the Learning Collaborative by providing training and consultation on youth engagement at the system and practice level and youth guided care

Serves as a member of the Innovation Funding Pool review committee to award and oversee application from communities participating in the Learning Collaborative
DATES: Accepting applicants until position is filled.
To apply you must send a cover letter and resume.
Send to: Stephanie Orlando
RE: Youth Engagement Consultant
YOUTH POWER!
737 Madison Avenue
Albany NY 12208
Email to: [email protected]
Time to get ready for the FTNYS Annual Conference!
Each year, YP! hosts the youth track at the Families Together in New York State conference. This year we will also be offering a set of workshops for adult allies, youth coordinators and senior peer advocates. We are proud to be a part of this event. Join us in making it the best conference yet.
The Families Together in New York State Annual Conference
Wellness, Empowerment & Resilience: The Power of Family Support
Sunday April 21, 2013 through Monday April 22, 2013
The Marriott Hotel, Albany, New York
Call for Presentations
Each year, participants of the Families Together conference are delighted with the many interactive and informative workshops offered. We appreciate the time and talent of all of you who share your presentations with our network, and hope you will consider submitting a presentation.
The deadline for the Call for Presentations is February 1, 2013. Notifications regarding the status of your Call for Presentation will be emailed on February 1, 2013.
To download the Call for Presentations form click here.
If you have any questions, please do not hesitate to contact Daphnne Brown at 518.432.0333 x 25 or [email protected].
Scholarships
As in previous years, Families Together in New York State encourages the empowerment of children and youth with social, emotional and behavioral challenges and their families by offering scholarships to the Annual Conference. Family members and youth exemplifying qualities as leaders and advocates in their communities are encouraged to apply.
Family Member and Youth Scholarship Application
Deadline February 8, 2013 . To apply for a scholarship click here.
Be a Sponsor
View the information on becoming a sponsor by clicking here.
DANGER!
People with Psychiatric Diagnoses are Facing Discrimination
By Stephanie Orlando
You have probably seen a lot about "mental illness" in the media lately. In the wake of the Sandy Hook shooting people are looking for a place to put the blame, something to explain how this could happen. People with psychiatric (mental health) diagnoses are being targeted and portrayed as violent. Yet, a basic fact endures: people with psychiatric diagnoses are more often the victims of violence than they are the perpetrators of violence.
Mental health affects all people and people diagnosed with mental illnesses play various roles in the community. They can be veterans, people who endured disasters, recent mothers, and your average tax paying citizen. According to the National Institute of Mental Health, 15% of adults receive mental health services. How could the government identify those who are dangerous? There is no established correlation between psychiatric diagnosis and violent behavior. There is also no reliable system capable of identifying persons who are likely to become dangerous. It is also important to understand that people can recover from mental illness. Placing long term labels on them and denying equal civil rights is an unjust response to the tragedy in Connecticut.
Incarceration and forced treatment of people based on misplaced fears and stereotypes has no place in our civil society. Incarcerating individuals for punishment of crimes committed is central to our criminal justice system, not our mental health system. We must ensure that people are not treated as criminals if they have not committed a crime. Furthermore, institutional care has a long-standing history of poor outcomes and civil rights violation among persons with psychiatric disabilities. People with psychiatric diagnoses deserve the right to fair and equal treatment under the law. All people have the basic human right to make independent decisions. The unnecessary expansion of institutionalization, involuntary commitment and forced treatment is a violation of those rights.
YOUTH POWER! is extremely concerned about Governor Cuomo's NY SAFE (Secure Ammunition and Firearms Enforcement) Act. The provisions to "Require mental health professionals to report to local mental health officials when they believe a patient is likely to engage in behavior that is dangerous to themselves or others" as well as the expansion of AOT (Assisted Outpatient Treatment) is quite alarming. YP! is not alone in this concern. Psychiatric consumers, survivors and allies are speaking out about the difficulties of implementing the law and safeguarding their rights as citizens.
Fear motivates people to do things that have unintended consequences. We must counter the villainization of people who have mental health diagnoses and ensure our rights are protected.
YOUTH POWER! Inc. Board of Directors Seeks New Members
To All Young Leaders:
YOUTH POWER! Inc. is currently seeking young advocates, leaders and professionals to serve on their Board of Directors. To serve on the Board, applicants must:
be between the ages of 18 - 25;
have a disability or experience with NYS youth serving systems;
be dedicated to creating positive changes for youth and the systems that serve them;
have advocacy, leadership or other professional experience such as financial experience; and
experience with YOUTH POWER! Inc. is always preferred.
To apply for the YOUTH POWER! Board of Directors, applicants should draft a letter of intent. The letter can include information about your interests, advocacy / leadership / professional experience, and why you believe you'll make a good addition to the YOUTH POWER! team. Letters should be submitted to Aaron T. Baier, President of the Board of Directors.
Please feel free to contact me with any questions. Thank you for your interest!
Cheers,
Aaron T. Baier
President, Board of Directors
YOUTH POWER! Inc.
Email: [email protected]
Phone: 607-624-1455
Address: 25 Lincoln Ave., Cortland, NY 13045
NYC Youth Advisory Council Makes Recommendations to
Prevent Child Abuse and Neglect
The Citywide Oversight Committee (COC) is composed of stake holders from various child serving systems. The COC promotes cross-system coordination and collaboration for the purpose of improving the social and emotional well being of children and youth. The Youth Advisory Committee (YAC) to the COC brings the perspective of young people who share lived experiences in one or more child serving system such as juvenile justice, foster care, mental health, special education or have a disability. COC's goal for the YAC is to reach out to young people who have gained knowledge through their lived experience to increase youth voice on all levels of cross system services. In addition, YAC involvement promotes opportunities of youth leadership, networking and youth-adult partnerships for cross-system involved youth. "As a YAC member, I want to educate and reach out to children in a positive way. As a member I hope together we can build a team where there is commitment to being compassionate and understanding toward youth in our community" states YP! member and peer advocate, Ileana Carrion.
In April, the Youth Advisory Council facilitated an event to establish a forum for youth, families and service providers to network, discuss and share community resources pertaining to child abuse. Child abuse is a major concern in our society. According to the United States Government Accountability Office, studies have shown that in the United States, more than five children die every day as a result of child abuse. Members of the YAC felt that it was necessary to have this event because child abuse is an ongoing issue that not only occurs at home but across all child serving systems. There were many social service providers, youth and families at the event. As follow up, YAC has produced a list of recommendations in efforts to reduce child abuse within all cross-systems. Some of the recommendations support increasing training for child workers on cultural competency. "One time I walked in to a room and a female case worker called me a rainbow person. I felt offended" sadly recalls YAC member, Jarel Melendez. The purpose of the recommendations are to advocate for reform in our child serving systems to create a safer environment and better the quality of services for youth. In February, the YAC plans on presenting to the Commissioners' Workgroup in Albany.
To find out more about the Citywide Oversight Committee Youth Advisory Council, contact NYC Regional Youth Partner at [email protected] .
HALT! You Mean To Tell Me?
By Carrie Holmes
So I was watching these webinars for work on restraint and seclusion prevention techniques and I came across the "HALT" technique. Now I have heard of many prevention techniques, but I had not heard of "HALT" before. I was immediately intrigued. As the webinar facilitator continued to break down the theory I began to laugh. I could not believe what I was hearing.
To properly carry out the "HALT" process all you have to do is ask FOUR very simple questions. Are you "HUNGRY"? Are you "ANXIOUS OR ANGRY"? Are you "LONELY"? Are you "THIRSTY or TIRED"? I swear, as simple as these questions are, it was absolutely revolutionary for me to hear.
I thought back to my experience as a child care direct staff worker, working in a RTF (Residential Treatment Facility) and how if I had known this I could have been more productive in preventing restraints. We are taught that most crises are a result of unmet needs. I guess we also need to be conditioned that unmet needs are not always as drastic as a lack of services. They can be as simple as wanting a glass of water. I would encourage anyone who may come in contact with any youth in this type of environment to remember this bit of information. When you find yourself ready to react or see a potential crisis escalating into a possible physical intervention, HALT!
Interview With Tyler Slicker Of The Q Center
By Colleen Deitrich
YOUTH POWER! promotes cultural competency and diversity among its members and the community. One organization in Syracuse, NY, called The Q Center, works to promote and educate the LGBTQ Community as well as the Greater Syracuse Area about issues relevant to them. Tyler Slicker, The Q's Program Coordinator, discussed a bit about this great resource for CNY youth.
What Is the Q Center?
TYLER: "The Q is a safe space for LGBTQ Youth in Syracuse to hang out in. We have an affiliate in Utica as well, though while we're a mix of support and social, the Utica branch is more strictly for peer support groups."
Q: What services does the Q Center provide?
TYLER: "We offer a LOT of services. Our main services include arranging peer support groups and social events. We also are an after school drop in. Youth can get snacks and do homework. We even have tutors come in for help! We also do one-on-one mental health assessments, and we work with GSAs (Gay-Straight Alliances) in the community to make sure they're flowing smoothly. Once in a while we'll do trainings and workshops too."
Q: How many youth come to the Q regularly?
TYLER: "I'd say, on average, we meet with forty youth on a weekly basis. But it varies. We can have as many as sixty in a week to twenty-five or thirty."
Q: What kinds of things do you do with the youth?
TYLER: "Well, with our support groups, we can either be very formal and sit around talking about feelings, or we can invite speakers with real-life experience in what we're discussing. We also educate youth on safe sex practices. We very often do a lot of self-expression with art, writing, and poetry. We also plan big social events, like Pride Prom."
Q: How do you outreach to the community?
TYLER: "We generally have very good relationships with schools. When we don't, we'll send out mailings and pamphlets. Social media is very important in contacting youth directly, so we have a Facebook and Tumblr account. Lots of agencies that work with youth have us as a go-to for questioning youth. We are the only LGBTQ-youth-serving center within an 80-mile radius!"
Q: What are some issues youth at the Q face on a daily basis?
TYLER: "Bullying and cyber bullying are by far the main issues we see here, but there are others. Some get harassed by teachers and administrators at school. Others are struggling academically. We also, sadly, see a lot of homelessness and couch-surfers. Sometimes a youth will come here not knowing where he or she will be sleeping that night."
Q: How do youth at the Q speak up for themselves in the community?
TYLER: "We start with school. We teach them how to stick up for themselves online and in school. We also learn about corrective offensive language. But most importantly, we promote pride and self-acceptance, and that is a big first step toward self-advocating."
Q: What advice would you give to youth struggling to be accepted in their communities?
TYLER: "Find someone who feels the same way that you do. Find a group, a person, or even an online place. There's a lot of online support message boards. It's about making the connection! It's getting to be a cliché, about 'it getting better,' I feel you need to take it up another step: MAKE it better! Be active in your own fight for acceptance!"
Q: What does YOUTH POWER mean to you?
TYLER: "To me, it means pride, confidence, having a voice, and having a strong sense of self-worth."
RAMP set to Kick Off!
By Elijah Fagan-Solis
Excitement is building as the Ready to Achieve Mentoring Program (RAMP) in Albany County is set to kick off its fourth year this month. The career focused mentoring program will continue to be held at two locations. Kick off for RAMP in Albany (at YP! headquarters, 737 Madison Ave, Albany) will be Tuesday, January 22 from 5:00pm to 6:30pm. A family outreach event, "meet and greet your mentors and coordinator," is being organized for Monday, January 28 for Cohoes at their Middle School (7 Bevan Street, Cohoes) in the evening, with weekly after school meetings to follow every Monday from 2:45pm to 4:15pm at the school.
YP's Mentoring Coordinator Elijah Fagan-Solis has been working diligently with YP's Assistant Director Zach Garafalo, attending meetings and securing partnerships with members and organizations in the community. Many of the meetings have proven successful; partnerships have been secured for mentee referrals and there was even some discussion about implementing RAMP in an additional location.
RAMP is excited that a meeting at Hudson Valley Community College may have provided information on a potential location site in the South End of Albany should the need to expand come to fruition. Additionally, a new partnership with the college will include individuals helping with mentor recruitment efforts, as well as their Center for Access and Assistive Technology helping to coordinate a tour of the campus where RAMP youth will be able to learn about the admissions process as well as the services provided to ensure those with disabilities can be successful in higher education endeavors.
Additional community partnerships are forthcoming in the near future. RAMP is also in the process of applying for additional funding in order to continue rewarding mentee goal attainment, as well as to provide stipends for mentors. Mentors for both sites are needed: If you or anyone you know is interested in being a mentor please contact YP! Mentoring Coordinator at 518-432-0333 ext 19, or at [email protected].
Project Search a Great Program for Youth With Disabilities Entering the Workforce
By Colleen Deitrich
There is a program at work throughout the country to help youth with disabilities and IEPs to become gainfully employed in society and to make the transition from high school to adult life smooth and comfortable. Project SEARCH is a national program that works directly with transition-aged youth with disabilities and teaches them the life skills needed in order to get work and live independently. According to their website: "The Project SEARCH High School Transition Program is a unique, business led, one year school-to-work program that takes place entirely at the workplace."
In Syracuse, NY, such a program exists in connection with Crouse Hospital. Currently, fifteen youth are enrolled in the program, and, according to instructor Christine Gutske, out of the sixteen youth from the previous year's class, fourteen are currently employed by the hospital. The program is a wonderful resource that can be established anywhere with a hospital or other group willing to participate. Any youth 18 or older with an IEP or documented disability can apply.
For more information, or to apply for the program, please go to the official Project SEARCH website: http://www.projectsearch.us/
College Financial Aid
By Curtis Grupe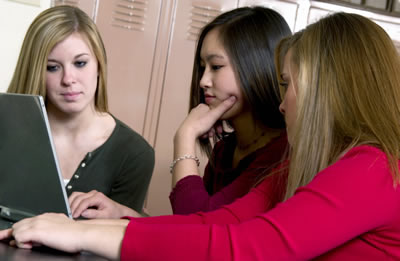 College students often struggle to cover their expenses. We all scramble for a quick buck or we research all the loans, grants, scholarships, and all other forms of financial aid. Desperate times have made going to college even more difficult, but we all seem to forget what certain services are available to young people.
FAFSA or Free Application for Federal Student Aid, is one of the most important assets to college students nationwide. FAFSA is one of the largest sources of student aid available today. It can also even help you get other sources of financial aid from state or private services as well. Complete the form online or over the phone and submit it for free.
This service primarily provides grants and loans.
To learn more about FAFSA, click here.
To submit a free application, click here.
ASAN and Freddie Mac 2013 Internship Program
In partnership with the Autistic Self Advocacy Network, Freddie Mac, an industry leader in home mortgages, is seeking a paid intern for the third round of a program with ASAN to place qualified Autistic candidates in skilled positions within the company.
Freddie Mac is a dynamic environment enabling Intern Analysts to grow through a variety of experiences and responsibilities. Interns will start by learning basic core functions to understand how to work within the organization. The goal of working with the Intern program is to provide analysts an environment with learning opportunities through on the job training and courses available to Freddie Mac. This will allow analysts to build and strengthen skills as well as develop a broader set of competencies.
Job Description: Assist team in improving documentation of the department processes. Support organization in creating department reports and metrics against data

Job Function
1.Create new or updated existing process documentation to reflect organization and process changes.
2.Where feasible recommend automated solutions that allow for efficiencies within department processes
3.Submit documentation to team members for review and feedback
4.Participate in the discussions with team members about found issues with processes and offer potential solutions
5.Maintain tracking log of issues to ensure the items get addressed for completion
6.Collect feedback regarding new processes once implemented to adjust where needed
Typical Day
1.Meeting with team to collect existing process information
2.Update existing documentation using Microsoft standard tools and Visio.
3.Interacting with team members, through the employee preferred form of communication, to get the new assignments as well as to receive the feedback of the work products
4.Learning about existing tools that could be potentially used to automate processes where feasible.
Tools or Technologies Needed For This Role Knowledge of Microsoft Office Products (Word, Excel, PowerPoint), Visio, IBM Lotus Notes

Skills the Intern will acquire Process Management, Analysis, tools such as SharePoint, Dreamweaver
If you are interested in this position and live, or are willing to relocate, to the Washington, DC metro area, please send your resume to ASAN at [email protected].
Opportunities and Resources
Eating healthy on a budget. A helpful resource for all our college members.
View the full article here.
Lilly Reintegration Scholarship Offers Financial Aid to Students with Bipolar or Schizophrenia Disorder
View the information here.
National Federation of the Blind 2013 Scholarship Program
To recognize achievement by blind scholars, the National Federation of the Blind annually offers blind college students in the United States and Puerto Rico the opportunity to win one of thirty national scholarships worth from $3,000 to $12,000.
All applicants for these scholarships

:
1.must be legally blind in both eyes, and
2.must be residing in the United States, the District of Columbia, or Puerto Rico, and
3.must be pursuing or planning to pursue a full-time, postsecondary course of study in a degree program at a United States institution in the 2013 scholastic year, except that one scholarship may be given to a person employed full-time while attending school part-time, and
4.must participate in the entire NFB national convention and in all of its scheduled scholarship program activities, July 1 through July 6, departing on July 7.
In addition to a scholarship, each winner will receive assistance to attend the 2013 National Federation of the Blind Annual Convention in Orlando, Florida, providing an excellent opportunity for high-level networking with active blind persons in many different professions and occupations.
For more information:
YP!

YOUTH POWER! is the New York State network of young people who have been labeled and are seeking change. Together, we have decided to speak up about our experiences because no one knows what it is like for us better than we do. Through peer-to-peer mentoring, we empower young people to be active citizens who are aware of government operations, their rights and the ability to use their voices to influence policies, practices, regulations and laws. We are young people helping other people, ensuring availability of self-help and peer support while changing systems so that young people get the support they need with the respect and dignity they deserve.

Nothing About Us Without Us!