2013 YAP
REGISTRATION
The Deadline for the 2013 YAP Registration is April 5, 2013.
After this date, a late fee of $100/child will be added to your account.
Registration is only available online this year.
Session 1:
4 week session running from June 24 to July 18
5 week session running from June 24 to July 18 PLUS any 1 week, your choice, during Session 2
6 week session running from June 24 to July 18 PLUS any 2 weeks, your choice, during Session 2
7 weeks = Session 1 + Session 2
Session 2:

3 week session running from July 22 to August 9
_________________________
Club Web Cam Returns!
After a short vacation, the Club's web camera has officially returned.
NOTE
Please use Internet Explorer as your browser. Also the first time you use the camera, the new software needs to be installed to your computer.
_________________________
Give the Gift of Membership!
A 2013 Membership to the Yacht Club of Stone Harbor if the perfect gift for any occasion. Enjoy year-round dining, plus seasonal entertainment, trips, sailing, kayaking and of course, spectacular sunsets.
For "kids" between the ages of 21 and 31, the Club offers an Intermediate Membership. Membership Dues are $100 plus tax plus a $75 Food Minimum for the season, no joining fee.
_________________________
Yacht Club of Stone Harbor
Dear Members,
The 3rd Annual Stone Harbor Shiver is finally here! Amidst wind, rain and power outages, I must admit that yesterday I was a bit nervous, but the wind is gone and the forecast for Saturday is 50 degrees and sunny!
Who's joining the "Club Commodorables" team? Dress as your favorite Commodore and use your imagination, we need to reclaim our trophy from the 2011 win! See the timeline below for a layout of events and timing throughout the weekend, and hopefully we will see you Friday evening for the Pre-Plunge party at the Club.
$15 inclusive and we will be offering Roast Beef Sandwiches, Pasta, Tilapia, Salad, Cookies and Cupcakes. The kitchen will also be offering a la carte hors d'oeuvres at an additional charge. The menu from last week will be available Saturday evening.
YAP Registration is officially available
online
.
Please read the article below and click the link for more information.
The Club's Blinker newsletter is going digital. The latest editions will appear on the Club website and in the weekly Club-wide email. If you would like to receive electronic editions only, and be taken off of our mailing list, please
email me
.
See you around the Club!
Peter Miner
General Manager
Register NOW!
3rd Annual Stone Harbor Shiver
Easter Brunch at the Club
Sunday, March 31 - 11 a.m. to 2 p.m.
Join us for the Club's annual Easter Brunch on Sunday, March 31.
The Easter Bunny will be in attendance for pictures!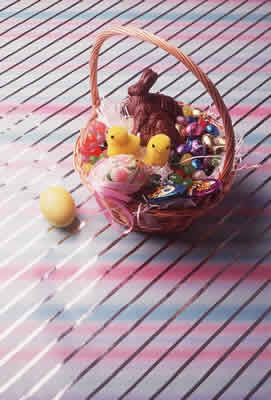 Eggs and Omelets to Order
Honey Glazes Ham Carving Station
Top Round of Beef Carving Station
Frittatta
Roasted Tilapia with Frangelica Almond Sauce
Chicken Parmesan
Penne Bolognaise
Pancakes/French Toast
Grilled Vegetable Antipasti
Poached Salmon, hard cooked egg, capers and onion
Cream Chipped Beef
Bacon, Sausage, Porkroll
Breakfast Sweets
Bagels, Toast
Fresh Fruit Display
Fresh Squeezed Orange Juice
Call the Club to make your reservation - 609-368-1201.
Receptions at the YCSH
Attention couples! The Club has some limited availability for September and October rehearsal dinners on Thursday and Friday evenings. If you're looking for a place to celebrate, we're here for you!
If you or someone in your family was recently engaged, please consider booking a tour and consultation with the Yacht Club of Stone Harbor. The Club offers spectacular sunsets, customized menu planning and an on-site coordinator to assist with all your planning needs.
If you would like to schedule a tour and consultation, please email Patrice Davis, by
clicking here
.
Also, be sure to pick up a copy of the newly published
Shore Weddings Magazine
for coverage of two great Club weddings from this past season. The magazine will give couples some great advice on planning, decor, organization and more. The cover shot is one of our great couples, Patrick and Alison Heavens!