| | |
| --- | --- |
| NEWSLETTER FORMAT NOW BI-WEEKLY | |
Note from Chad Miller, Newsletter Editor: We appreciate you taking the time to read our Newsletter out of your full inbox! We're still searching for the "sweet spot" between too many Newsletters and not enough. We are going to begin sending out the Newsletter every other week now, beginning with this issue. Please give us your feedback!
| | |
| --- | --- |
| THESIS EXAMINES THE IMPACT OF POWER DEREGULATION ON THE PRACTICE OF ECONOMIC DEVELOPMENT | |
Jessica Cheeks successfully defended her thesis, titled ROLE OF ELECTRIC UTILITY COMPANIES IN ECONOMIC DEVELOPMENT WITHIN DEREGULATION. Her research explored the question of how the implementation of electric deregulation affects electric utility companies and how they participate in economic development. For her research she interviewed electric utility company executives in regulated states, such as Mississippi, and deregulated states. She also conducted a website analysis of regulated and deregulated power companies. Among other interesting findings, her research shows that regulated electric utility companies are more active partners in ED than deregulated companies. Contact us if you would like a copy of her complete thesis.
| | |
| --- | --- |
| FASTEST GROWING HEALTHCARE OCCUPATION | |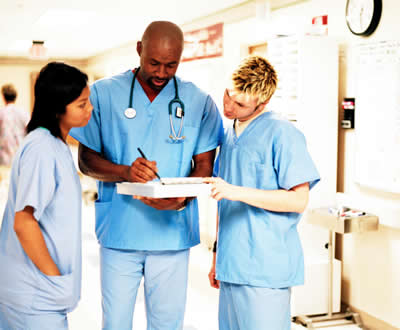 Economic Modeling Specialists Inc. has come out with a new report, Occupation Report: Medical Records and Health Information Technicians, that shows when it comes to health care, America's fastest-growing industry sector is medical records and health information technicians. This key healthcare IT occupation (SOC 29-2071) has increased by nearly 20% and, according to EMSI's most recent data, there are nearly 185,000 medical records and health information technician jobs spread out around the nation. Ninety-five percent of these workers are female with an average earnings of only $16.00/hr. About 67% of health information techs have either some college or a high school diploma. According to a scan of the top 50 metro areas in the U.S., Milwaukee has the highest concentration of these jobs followed by San Antonio and Memphis. Jackson does not make the list despite its healthcare cluster.
| | |
| --- | --- |
| JOIN US FOR OUR SOUTHERN MISS ECONOMIC DEVELOPMENT RECEPTION | |
We will be hosting our fall reception on Friday, November 2, 2012 from 7:00 PM and 10:00 PM. This will be a networking/social event where we welcome all friends, family, students, alumni, and staff of Southern Miss Economic Development to attend! It will be a great opportunity to meet the students, alumni, and friends of the Southern Miss Economic Development program. This event will be hosted at the Ogletree Alumni House on the Hattiesburg campus of Southern Miss. Parking, food, and beverages will be provided for all attendees. Please R.S.V.P. and register here if you plan to attend!
We want to hear from you regarding our newsletter. Give us your feedback here. Missed a newsletter? View previous issues.