Housing the Vulnerable and Chronically Homeless

Reston Interfaith is part of a national movement of communities working together to find permanent homes for the most vulnerable and chronically homeless individuals and families. The initiative is called 100,000 Homes Campaign. We work in partnership with the Fairfax-Falls Church community, which provides another collaborative opportunity to bring us closer to achieving the Fairfax-Falls Church community 10-Year Plan to Prevent and End Homelessness. The key to our success is providing appropriate housing and critical services to keep these individuals in their homes. Click here to learn more about this initiative.
| | |
| --- | --- |
| You Are Needed | |
Thanksgiving and Gifts for Kids Drives

We are collecting Thanksgiving meal boxes and gifts for local families in need.

To support either of these important drives, please contact Alacia Earley or call 571.323.9568.

Click here for Thanksgiving Drive details.

OR

Click here for Gifts for Kids Drive details.

Thank you for helping make the holidays a little brighter for all of the families we serve.
Include Reston Interfaith in Your Will?


Your inclusion of Reston Interfaith in your will can support the mission for years to come. If you want to join a growing number of supporters who have included Reston Interfaith in their will, contact Steven Miller, VP of Resource Development at 571.323.9574.

Three Important Deadlines...



We Are Almost There!

You Can Put Us Over the Top! Reston Interfaith needs 30 more sponsors to contribute $100 each so 150 students can help us reach our goal of 4,000 walkers. Reaching that goal will help Reston Interfaith secure an additional $25,000 bonus from Fannie Mae. The funds all go to services for the homeless and those moving toward housing of their own. We have a deadline of Nov. 8. Contact Kitta Crawley today at 571.323.9570 to make your gift.



Help Spread Warmth

To keep those in need warm and sheltered during the colder seasons the Winter Coat Closet will open on November 10 and the Hypothermia Prevention Center will operate starting December 1.

The Winter Coat Closet needs new or gently used coats, especially in larger sizes for men and small sizes for children. New hats, gloves, and scarves are also greatly appreciated. Volunteers are needed to hand out coats to clients. Please contact Nate King at 571.323.9569 for more information about donating or volunteering.

Reston Interfaith, in partnership with Fairfax County and the Hunter Mill District Supervisor's Office, operates the North County Hypothermia Prevention Center and the Hunter Mill District Winter Coat Closet.



Calling for Nominations for the 2013 Best of Reston

We invite you to assist by nominating those individuals and groups who have made extraordinary contributions to the Greater Reston Community. There are five nomination categories: Individual Community Member, Civic/Community Organization, Small Business Leader (2 - 100 employees), Corporate Business Leader (101+ employees), and new this year the Vade Bolton-Ann Rodriguez Award for young leaders. Click here for nomination forms and names of previous awardees. Nominations are due by 5:00 pm on Monday, November 19, 2012.

If you have questions, please contact Ali Robbins or call 571.323.9572.



Creating Community Connections



Mike Sneed says working at the shelter has "made me aware of what's happening out there and how fragile people's situations really are." His most enjoyable experience to date has been seeing the families receive the items donated during the Holidays.

Mike originally learned about Reston Interfaith through his church. He would drop off donations at the Embry Rucker Community Shelter. Last year he responded to a call asking for volunteer assistance at the shelter. Having recently retired from government service, Mike was open to all possibilities. Click here to learn more about volunteering with Reston Interfaith.



- Our heartfelt thanks and gratitude go out to you and all of our supporters who have taken steps to end homelessness in the Reston/Herndon community.
- CREW Northern Virginia for cleaning one of our transitional homes.
- St. John Neumann Catholic Community volunteers and Pat Schambach for building another fence and gate for one of our transitional housing units.
- Northern Virginia Hebrew Congregation and Congregation Beth Emeth for the Yom Kippur Food Drive.
- Cedar Ridge Fun Day Volunteers including the Hilton McLean Tysons & the Omicron Kappa Kappa (OKK) Chapter of Omega Psi Phi.
From the Embry Rucker Community Shelter:
- Booz Allen Hamilton for the End of Summer Party and desserts.
- Sara Hussain and Lebanese Taverna for providing a catered dinner.
- Fox Mill Elementary Students for doing projects and providing donations to support ERCS.
- Maude Hair Salon for providing haircuts for our clients at the shelter.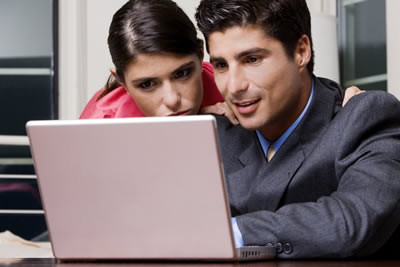 Reston Interfaith
11150 Sunset Hills Road, Suite 210, Reston, VA 20190
571.323.9555