TACE Training Archives
2010 - 2013 TACE webinar recordings, handouts and PowerPoint slideshows
are archived and available for you to access at your convenience.
TACE Learning Community
The Asset Development Exchange (ADX) is designed to improve employment outcomes and retention through financial stability. Asset building strategies and information can sometimes make the difference between an unsuccessful closure and a successful employment outcome. SE TACE wants to ensure counselors have the information and resources they need to assist their clients in obtaining financial stability.
TACE's Job Development Exchange (JDX) provides vocational rehabilitation professionals with the information and tools they need to successfully engage employers and address a wide range of barriers to employment.
Upcoming Training Events
Ticket to Work: Support Services for People Who Have a Disability and Are Ready to Work
August 7, 2013
3:00-4:30 PM ET
The free webinar provides an overview of the Ticket to Work program and describes the most commonly used Work Incentives.
Best Practices - Accommodation Matters: The Art and Science of Linking HR, Workers' Comp and Productivity
August 13, 2013
2:00-3:00 PM ET
This webcast will explore three core components of linking HR with Workers Compensation and Employee Productivity.


ADA Title I. Rights and Responsibilities
August 15, 2013
2:00-3:00 PM ET
Cost: $25 APSE Members/$50 Non-members
This presentation will provide an overview of Title I of The Americans with Disabilities Act, focusing on the rights and responsibilities offered to both job seekers and employers.
Leveraging Resources through Relationships: CVS, NYS and PA VR and More
August 16, 2013
1:00-2:00 PM ET
Learn what the CVS Caremark, NY and PA Business partnership has meant for consumers and how the relationship continues to grow.
Transition to Employment for Students: Strategies for Success
August 22, 2013
2:00-3:30 PM ET
Cost: $50 TASH Members/$70 Non-members
All youth can work! And work should be an important feature of secondary education and transition programs for youth with disabilities. Join us to learn how schools and communities can incorporate strategies into successful transition programs.
Employer Perspectives in the New Economy
August 22, 2013
1:00-2:00 PM ET
This session will identify what the significance of the current economy is to employers, their strategic response to this environment, and ultimately the implications for improving employment outcomes for people with disabilities.
Get to Work! Accommodating Employees without Breaking Your Budget
August 28, 2013
3:30-5:00 PM ET
Cost: $49
Learn about an array of workplace accommodations to address the needs of individuals of all disabilities (employees with cognitive, physical and sensory impairments).
Cross-Agency Approaches to Advance the Use of Customized and Self-Employment Strategies
August 28, 2013
3:00-4:30 PM ET
Presenters will discuss reasons and strategies for aligning resources across systems to support the implementation of Discovery, Customized Employment, and Self-Employment.
Everyone Can Work!
August 29, 2013
2:00-3:30 PM ET
Cost: $50 TASH Members/$70 Non-members
This session will introduce the audience to strategies of Discovery and Customized Employment, which are effective in creating employment for people who face significant challenges to working.
Disability Disclosure in the Workplace: Recent Research on Current Practices & Challenges
August 29, 2013
1:00-1:45 PM ET
Sarah von Schrader, PhD, and Erin Sember of the Employment and Disability Institute will discuss current research in disability disclosure, the practices of job-seekers and employees with disabilities, and disability-related practices of employers.
Career Development: Using Principles of Discovery and Career Enhancement
September 10-23, 2013
Cost: $159
This 2-week, 18-hour web training focuses on developing career paths through innovative vocational assessment, career development skills, and vocational profiling for youth and adults with disabilities. Topics include self-determination, the discovery process, and situational assessments. We also discuss entry jobs versus dream jobs, self-employment, career exploration strategies, self-presentation, and more.
Lights, Camera, Access: Spotlight on Disability Inclusive Diversity
September 30 - October 3, 2013
Los Angeles, California
Attend the U.S. Business Leadership Network's 16th Annual Conference, where you will gain actionable knowledge to build a business case for your disability inclusion initiatives and develop robust strategies that align with your organization's goals to create culturally competent workplaces.
October 2-15, 2013
Cost: $159
Join this two-week course covering the key principles and hands-on tools for finding jobs for people with disabilities and other high-unemployment groups.
31st Annual Closing The Gap Conference October 9-11, 2013
Minneapolis, Minnesota
This year's conference builds on a tradition of providing a comprehensive examination of the most current uses of technology by persons with disabilities and the professionals who work with them.
Other Learning
Opportunities
features 90-minute webinars on important financial wellness topics for persons with disabilities.


The archived webinar Promoting Employment - Group Discovery: An Alternative Assessment Tool for Workforce Centers and Community-based Providers is now available from the LEAD Center.
Social Security Work Incentives
Available On-Demand
Cost: $60
This course covers the use and value of work incentives to increase individuals' income and assets while working. Course materials include many links, calculation pages, and downloads.
Greetings!
Welcome to the monthly electronic Southeast TACE Talks Transition!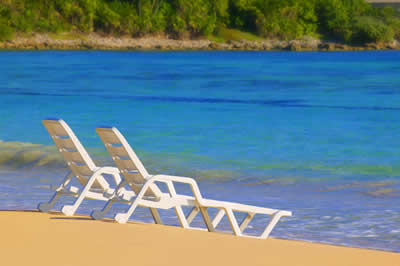 We've gathered transition-related information from across the country to help you guide the young people you serve successfully into adulthood.

We encourage you to let us know about your creative local practices, transition tips for VR Counselors, and Customized Employment success stories. Send an email to Kim Brown at brown@ruralinstitute.umt.edu and she'll schedule a telephone interview with you to learn more about what you are doing. The information will be written up and shared in a future TACE Talks Transition and on the TACE Transition Services web site

.
Asset

Development Exchange 30-Second Trainings:
The Southeast TACE wants to help counselors have the information and resources you need to assist your clients in obtaining financial stability. Toward that end, we are producing 30-second trainings and posting them on the Southeast TACE Asset Development Exchange (ADX) webpage. This month, learn about
Spotlight on Collaboration: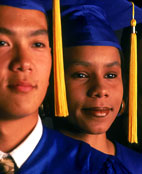 Successful Collaboration Story
Submitted by Robin Sexauer, CRC

I referred 3 consumers for the Say Yes to College Program at Old Dominion University which was held in May. The Say Yes to College Program is a college prep program offered to students with disabilities who are still in high school. It is a 2-day program which takes place at Old Dominion University and allows the students and parents to participate in educational workshops, interact with college students and have the hands-on college experience. The program is one and a half hours from our area, and some of the students had never been off the Eastern Shore of Virginia.

With a lot of collaborative effort and coordinating, our local DARS office staff and the Career Coaches from Eastern Shore Community College (Suzanne Henderson and Faye Wilfong), high school teachers (Debbie Strautz, Kevin McManus, Roopalie Hore, Susan Mears) Northampton County Special Education Director (Keren Plowden) and Eastern Shore Community College Representative (Mickie Spangler), two of those consumers and one parent were able to go to the college prep program, Say Yes to College. One was from Accomack County and the other from Northampton County. Funding through the Workforce Investment Program paid for the two students to attend. The Program itself gave a scholarship to the parent of the student from Northampton County to attend. The Northampton County Special Ed Director coordinated and provided transportation to both students and the parent. She drove them all over herself the first day! I attended both days and presented information to the parents on our agency, and monitored students, etc.

The three students who attended and two parents got excellent information on transitioning from high school to college, learning to self-advocate, and financial aid. They also networked with other students with disabilities, parents and professionals in the transition field. They got to live on campus for a night and interact as a "college student." Hats off to Joane Ervin and Amy Schuiteboer for coordinating the Say Yes to College Program again, and the many mentors and volunteers who dedicated their time to make this program so successful.

Excellent collaborating with transition services and staff. Another successful year for Say Yes to College!!!!

For more information, contact:
Robin Sexauer, Certified Rehabilitation Counselor
Virginia Division of Rehabilitative Services
A Division of the Department of Aging and Rehabilitative Services
Eastern Shore Field Office
P. O. Box 310
Belle Haven, VA 23306
757/787-5821
FAX 757/442-4659
Counselor Tips:
The Rehabilitation Research and Training Center on Evidence-Based Practice in Vocational Rehabilitation "conducts evidence-based research and provides practitioners with knowledge and tools for evidence-based vocational rehabilitation practices that will improve employment rates, and quality of employment, for people with disabilities. Our goal is to ensure that new knowledge gained through the course of research ultimately improves the lives of people with disabilities, and furthers their participation in society."
Transition:
Announcements:
The Southeast ADA Center answers questions and provides training and materials about the Americans with Disabilities Act (ADA). The Center's resources may be accessed through the Southeast ADA Center website; by joining the Southeast ADA Mailing list; via videos on the Southeast ADA YouTube Channel; by following the interactive Southeast ADA Pinterest Board; by following the Southeast ADA Center Twitter Page @ADAsoutheast; through the Southeast ADA Center LinkedIn group; or by "liking" the Southeast ADA Center Facebook Page.
July 26, 2013 marked the anniversary of the Americans with Disabilities Act. View the Southeast ADA Center's Anniversary Tool Kit, along with Videos, Resources, and Training. The Employer Assistance & Resource Network website also offers a variety of ADA resources.
In July, the National Council on Disability released A Promising Start: Preliminary Analysis of Court Decisions Under the ADA Amendments Act. NCD undertook: "to review and analyze case law that has developed under the ADAAA and produce a paper that will report findings, determine whether the ADAAA has achieved its intended goals, and provide recommendations for improvements or corrective action, as necessary."
The updated ADA National Network Disability Law Handbook is now available for free download. The handbook provides answers to common questions about the ADA, the ADA Amendments Act, the Rehabilitation Act, Social Security, the Individuals with Disabilities Education Act, and more.
The Intersection of Welfare and Disability: Early Findings from the TANF/SSI Disability Transition Project examines the overlap between Temporary Assistance for Needy Families (TANF) and the Supplemental Security Income (SSI) program. Using field observations from sites in four states, the report also discusses coordination between the two programs and the resources available to TANF clients with disabilities.
The Office of Disability Employment Policy's LEAD Center launched a blog which will feature posts discussing how to improve employment outcomes for people with disabilities. Assistant Secretary Kathy Martinez wrote the first post about the intrinsic value of work.
The 2013 National Disability Employment Awareness Month (NDEAM) theme is "Because We Are EQUAL to the Task." Download or order hard copies of the NDEAM poster now for your October events to raise awareness about disability employment issues and highlight the contributions of America's workers with disabilities.
Cents and Sensibility [PDF] is a guide to money management designed for people with disabilities.
On June 25, 2013, President Obama issued an Executive Order Establishing the President's Advisory Council on Financial Capability for Young Americans."To contribute to the Nation's future financial stability and increase upward economic mobility, it is the policy of the Federal Government to promote financial capability among young Americans and encourage building the financial capability of young people at an early stage in schools, families, communities, and the workplace. By starting early, young people can begin to learn the difference between wants and needs, the importance and power of saving, and the positive and productive role money can play in their lives. Having a basic understanding of money management from an early age will make our young people better equipped to tackle more complex financial decisions in their transition to adulthood, when critical decisions about financing higher education and saving for retirement can have lasting consequences for financial security. Strengthening the financial capability of our young people is an investment in our Nation's economic prosperity."
Employment:
Telecommuting can be an attractive option for individuals whose disabilities make working from a traditional office or retail location challenging. However, there can be pitfalls to working from home. Read the blog Five Ways to Stay Social when You Work Remotely to learn tips for avoiding one of the more common pitfalls, the feeling of isolation.
Changing the Culture and Message about Benefits: A Comprehensive Approach for Promoting Employment [PDF] examines the fear of losing benefits as a barrier to employment for people with disabilities. This fear is often reinforced by those who assist and support people with disabilities. The fact sheet offers a multi-pronged strategy to reduce the fear around benefit issues, which in turn can help promote community employment.
The Employment Research Database, created by Knowledge Translation for Employment Research Center (KTER) staff at Virginia Commonwealth University, allows users to search and sort articles by disability type, population, type of intervention, employment characteristic(s) or outcome(s) measured, and more.
The Youth Transitions Collaborative seeks the resumes of young people and young veterans with disabilities who are looking for work. The resumes will be incorporated into the National Youth Transitions Resume Database to connect employers with qualified young candidates. For more information or to submit a resume, contact ytf@aapd.com.
The current issue of the Job Accommodation Network ENews includes articles on personal assistance services in the workplace, job coaching, and more.
National News:
On July 31st, the U.S. Senate held an Executive Session to consider S. 1356 [Video], a bill reauthorizing the Workforce Investment Act and its contained Rehabilitation Act. The bill includes provisions that strengthen the Centers for Independent Living and Statewide Independent Living Councils, and would relocate the Independent Living Program from the Rehabilitation Services Administration to the Department of Health and Human Services in the Administration for Community Living.
H.R. 831, the Fair Wages for Workers with Disabilities Act, seeks to phase out the special wage certificates that allow individuals with disabilities to be paid at subminimum wage rates.
Mobility International USA (MIUSA) shares information on their website about how people receiving SSI, Medicaid, Medicare, and/or Vocational Rehabilitation funding can continue to be eligible for those benefits while studying abroad.
The U.S. Census Bureau has released Profile America: Facts for Features. The report includes a variety of statistics on the U.S. population with disabilities.
Post-Secondary Education:
Save the Date!
Inclusive Higher Education: Moving from Good Ideas to Great Outcomes
November 16-17, 2013
Washington, DC
Saturday, November 16th: A full-day conference featuring general and concurrent sessions on topics such as Current Strategies, Lessons Learned, Policy and Legislation, Funding, and more. Network with colleagues from across the country at the Inclusive Higher Education Reception.
Sunday, November 17th: A half-day session focused on Mobile Apps and Devices, Universal Design and Innovative Student Supports.
Complete registration information will be available soon!
In the blog Look before You Leap: Is Going Back to School the Right Option?, Paula Reuben Vieillet, President and Founder, Employment Options, Inc., talks about important factors to consider before investing time and money into advancing one's education.
The July 2013 Think College E-News is now available. Read about new publications, post-secondary education in the news, Higher Education Act Reauthorization, and more.
Job Corps launched a series of student interviews [Video] on a YouTube channel in order to raise awareness about the program.
Social Security:
The Social Security Administration's new mobile website is now available in Spanish.
In July, the Social Security Administration's Office of Retirement and Disability Policy released the SSI Annual Statistical Report, 2012. The report provides information about the SSI program and beneficiaries.
Websites:
The Autism NOW: The National Autism Resource & Information Center website features high quality resources, schedules of webinar sessions addressing popular topics, and the Autism NOW Answer Series, short YouTube videos filmed by Center co-director Amy Goodman, an individual with autism. The Autism NOW Center, developed in part with the Administration on Intellectual and Developmental Disabilities, is a national project of The Arc.
FindYouthInfo.gov was created by the Interagency Working Group on Youth Programs (IWGYP), which is composed of representatives from 18 federal agencies that support programs and services focusing on youth. The IWGYP promotes the goal of positive, healthy outcomes for youth.
Have you accessed your Portal today?
Visit the TACE Transition Services web site. In the "Login For" section on the left-hand side of your screen, select "Counselor" or "Coordinator." This will take you to the "Login to MyTACE Account" page. You will use your MyTACE Account to register for available events, seek applicable credit, and access your specialized portal - Transition Services Counselor or Coordinator.
Attended a TACE Webinar? You may already have created a MyTACE Account. If you have a MyTACE Account, email tacesoutheast@law.syr.edu and request to join the TACE Transition Network. If you don't already have a MyTACE account, follow the instructions to "Create a New MyTACE Account" and also apply for Portal access.
If you have any questions about TACE or would like to request technical assistance, please contact Civa Shumpert at
norciva@gmail.com
.
For questions about the Southeast TACE Transition Listserv or the monthly Southeast TACE Talks Transition, please contact Kim Brown at
brown@ruralinstitute.umt.edu
.
The Southeast TACE Transition Team
Meet the Southeast TACE Transition Team
About the Southeast TACE Talks Transition:
This free service is being sponsored by Southeast TACE, the Technical Assistance & Continuing Education (TACE) Center for Region IV. TACE is a partnership of academic, governmental, and community expertise that provides technical assistance and continuing education activities to meet the training and organizational development needs of State Vocational Rehabilitation (VR) agencies and their partners in Alabama, Florida, Georgia, Kentucky, Mississippi, North Carolina, South Carolina, and Tennessee. Southeast TACE supports VR, Community Rehabilitation Programs, Centers for Independent Living, Client Assistance Programs, and other agencies to enhance employment outcomes, independent functioning, independent living and quality of life for persons with disabilities throughout the eight states in the Southeast Region IV.

To unsubscribe to the Southeast TACE Transition Listserv, use the SafeUnsubscribe link at the bottom of this message or send an email with "unsubscribe transition" in the "Subject" line to brown@ruralinstitute.umt.edu. Please do not flag the messages as spam - this may prevent delivery of the web blasts to other people using your Internet provider who wish to continue receiving the TACE Talks Transition.