TACE Training Archives
2010 - 2013 TACE webinar recordings, handouts and PowerPoint slideshows
are archived and available for you to access at your convenience.
TACE Learning Community
The Asset Development Exchange (ADX) is designed to improve employment outcomes and retention through financial stability. Asset building strategies and information can sometimes make the difference between an unsuccessful closure and a successful employment outcome. SE TACE wants to ensure counselors have the information and resources they need to assist their clients in obtaining financial stability.
TACE's Job Development Exchange (JDX) provides vocational rehabilitation professionals with the information and tools they need to successfully engage employers and address a wide range of barriers to employment.
Upcoming Training Events
Disability Employment Tabulation 2008-2010 Overview
June 6, 2013
2:00-3:30 PM ET
The Disability Employment Tabulation, sponsored by ODEP and the Office of Federal Contract Compliance Programs, provides data on disability employment in order to further education, research, and policy initiatives that improve employment opportunities and outcomes for people with disabilities. The webinar will include a live demonstration showing how to access the data in American FactFinder.
ADA Title I. Rights and Responsibilities
June 6, 2013
2:00-3:00 PM ET
Cost: $50 APSE Members/$100 Non-members
Often, qualified job seekers and supported employment professionals are unaware of how Title I can be a valuable tool in finding and keeping a job. This presentation will provide an overview of Title I, focusing on the rights and responsibilities offered to both job seekers and employers.
More Than One Path to the Top of the Mountain: Self-employment as an Individualized Process for Individuals with Disabilities
June 11, 2013
2:00-3:00 PM ET
This webcast will focus on various models and strategies in the self-employment process -- emphasizing the importance of an individualized process that is both person-centered and attuned to the economic environment of local communities.
Ticket to Work: Support Services for People Who Have a  Disability and Are Ready to Work
June 12, 2013
3:00-4:30 PM ET
This session is ideal for people age 18 through 64 who receive disability benefits who are interested in employment. Presenters will provide an overview of the Ticket to Work program and describe the most commonly used Work Incentives.
The Inclusion of Employment in Post Secondary Education for Youth with Intellectual Disabilities
June 20, 2013
2:00-3:00 PM ET
Cost: $50 TASH Members/$70 Non-members
This session will outline and discuss the rationale and the strategies for developing meaningful and targeted work and community participation experiences during post-secondary education enrollment that will ultimately lead to long-term jobs and active community lives.
Employment First: Race to Success- Employment Comes in First
June 24-27, 2013
Indianapolis, Indiana
This year's conference will feature strands including State-of-the-Art Practices in Integrated Employment; Transition from School to Adult Life; Public Policy and Funding; Leadership and Personal Development; and Consumer, Family and Self-Advocacy.
People with Intellectual or Developmental Disabilities and Dementia
June 25, 2013
1:30-3:00 PM ET
Alzheimer's disease occurs three to five times more often among people with Down syndrome than the general population. People with intellectual or developmental disabilities and dementia may face unique challenges, as well as experiences similar to others with dementia. This webinar will provide an overview of the scale and scope of issues; research directions and opportunities, including recruitment; and specialized resources available.
The 2013 Arc National Convention: Achieving Momentum
August 3-5, 2013
Bellevue, Washington
Register now to attend the premiere event for the intellectual and developmental disability movement and join hundreds of other individuals, families, advocates, experts and professionals in the field for three days of informative sessions, unique events and opportunities to connect.
Lights, Camera, Access: Spotlight on Disability Inclusive Diversity
September 30 - October 3, 2013
Los Angeles, California
Plan to attend the U.S. Business Leadership Network's 16th Annual Conference, where you will gain actionable knowledge to build a business case for your disability inclusion initiatives and develop robust strategies that align with your organization's goals to create culturally competent workplaces.
October 9-11, 2013
Minneapolis, Minnesota
This year's conference builds on a tradition of providing a comprehensive examination of the most current uses of technology by persons with disabilities and the professionals who work with them. Topics will cover a broad spectrum of technology as it is being applied to all disabilities and age groups in education, rehabilitation, vocation, and independent living.
Be sure to check the TACE Events page
for the most up-to-date training announcements.
Other Learning
Opportunities
The LEAD Center archived webinars Promoting Employment - Introduction to Customized Employment and Customized Self Employment and Promoting Economic Advancement - Using Work Incentives to Build Financial Stability are now available for viewing.
In 2012, SEDL's Center on Knowledge Translation for Employment Research (KTER) hosted an interactive workshop on Barriers and Supports for Research Use. The workshop looked at strategies for overcoming obstacles as well as ways to promote the use of high quality research information to support employment of people with disabilities. Archived audiofiles and transcripts are now available as on online workshop; the training has been approved for 6 CRC-CEUs through December 31, 2013. You must register to access the materials.
View the archived webcast Knowledge Translation: From Research to Vocational Rehabilitation Service Delivery. A rehabilitation researcher, a VR educator, and a VR practitioner discuss practice guidelines: what they are, how they are developed in other disciplines, and if they could be helpful to VR counselors and consumers.
Greetings!
Welcome to the monthly electronic Southeast TACE Talks Transition!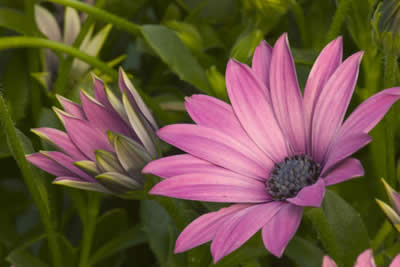 We've gathered transition-related information from across the country to help you guide the young people you serve successfully into adulthood.

We encourage you to let us know about your creative local practices, transition tips for VR Counselors, and Customized Employment success stories. Send an email to Kim Brown at brown@ruralinstitute.umt.edu and she'll schedule a telephone interview with you to learn more about what you are doing. The information will be written up and shared in a future TACE Talks Transition and on the TACE Transition Services web site

.
Asset

Development Exchange 30-Second Trainings:
The Southeast TACE wants to help counselors have the information and resources you need to assist your clients in obtaining financial stability. Toward that end, we are producing 30-second trainings and posting them on the Southeast TACE Asset Development Exchange (ADX) webpage. This month, learn about Asset Development: Financial Literacy and Transition [PowerPoint].
TACE News:
TACE convened a general session panel at the Spring Conference of the Council of State Administrators of Vocational Rehabilitation (CSAVR) in Bethesda, Maryland on April 24, 2013. CSAVR conferences bring together VR leadership nationwide to communicate on issues of concern in the field of vocational rehabilitation. TACE's panel on Asset Development for Individuals with Disabilities: How VR can be part of the solution drew an attentive audience and was extremely well-received. Panelists discussed the importance of asset development in VR service delivery to promote financial stability and reduce recidivism. They addressed the pivotal role of VR in facilitating jobseekers' access to community resources and cited examples of VR collaboration with the asset development community to ensure people with disabilities can become self-sufficient.
Transition:
VRCs, particularly those who carry a transition caseload, are acutely aware that many young people with disabilities do not have the financial knowledge or skills to deal with an increasingly complex financial system. Yet many counselors are not comfortable providing financial information during counseling and guidance. My Path is an innovative approach that combines the use of financial products with teachable moments such as receiving your first paycheck. A recent working paper on Increasing Financial Capability among Economically Vulnerable Youth: MY Path [PDF] describes the program and research findings, and provides information that could assist a counselor when working with transition students.
The U.S. Departments of Labor, Education, Health and Human Services and the Social Security Administration hosted a free online dialogue around the effects of existing federal regulations and legislation on the transition from school to work for youth with disabilities. Thousands of votes were cast and hundreds of ideas submitted. The online conversation closed May 27, 2013, but submissions may still be read by visiting the website.
The Bazelon Center website features a number of policy documents related to transition-age youth, including Promise for the Future: How Federal Programs Can Improve Career Outcomes for Youth & Young Adults with Serious Mental Health Conditions (2013); Promise for the Future (Program Factsheets): A Compendium of Fact Sheets on Federal Programs for Transition-Age Youth with Serious Mental Health Conditions (2012); and Moving On, a collection of 56 fact sheets on federal programs for youth in transition.
Lessons for Programs Serving Transition-Age Youth: A Comparative Analysis of the U.S. and 10 Other Countries in the Organisation for Economic Co-Operation and Development (OECD) [PDF] summarizes transition policies and programs of 10 countries in the Organisation for Economic Co-Operation and Development.
The Research and Training Center for Pathways to Positive Futures at Portland State University published a special issue of Focal Point [PDF] that focuses on best practices for helping youth and young adults with mental health challenges reach their educational and employment goals. Some of the articles include: Employment, Careers, and Recovery for Young Adults; OPT4College: Learning Together to Improve Transition for Youth with Disabilities and Special Health Care Needs; Supported Education as a Vital Route to Competitive Employment; and Serving Youth with Psychiatric Disabilities in Public Vocational Rehabilitation.
Project SEARCH for Youth with Autism Spectrum Disorders: Increasing Competitive Employment on Transition from High School [PDF] (Paul Wehman, Carol Schall, Jennifer McDonough, Alissa Molinelli, Erin Riehle, Whitney Ham, and Weston R. Thiss, Journal of Positive Behavior Interventions, vol. 15, no. 3, 2013, pp. 144-155), describes how Project SEARCH was used to help youth with ASD gain competitive employment. Project SEARCH is a model transition program that includes the following components: employment goal, successive community internships, and collaboration between school and adult services staff. Students with ASD also receive instruction in social, communication, and job skills; visual supports; and work routine and structure.
A Collaborative Interagency, Interdisciplinary Approach to Transition from Adolescence to Adulthood "promotes four core concepts that are essential to the development and implementation of effective transition plans and process:
Self-determination should be the foundation for transition planning

Transition should be viewed through a cultural lens

Interagency collaboration is essential to effective transition

Transition planning should include all the perspectives, disciplines, and organizations that will impact the transitioning student."
The Center on Transition to Employment has archived two recent webinars and made them available for viewing on their website: The Personnel Factor focuses on new research into the characteristics of employment specialists and their implications for successful transition to paid jobs for transition-age youth. Promising Practices in Transition for Predominantly Minority Youth: Results of Multi-Year, Multi-Sites Studies examines the essential elements of successful transition programs and interventions derived from this study. Researchers discuss strategies for replication and innovation of promising practices and interventions.
Announcements:
VR agencies in the southeast are considering their options to collaborate in applying for federal "PROMISE" grants. The Promoting Readiness of Minors in Supplemental Security Income competitive grant program is designed to fund pilot projects in states to improve outcomes for children and families who receive Supplemental Security Income. It supports collaboration among state agencies to provide services that improve educational opportunities and employment outcomes for SSI recipients. Administrators of Vocational Rehabilitation, Individuals with Disabilities Education Act, Medicaid, Job Corps, TANF and the Workforce Investment Act are expected to be key players in these multi-year pilot projects. The grant program took public input into account, based on a series of webinars in February and March. It is being offered jointly by the U.S. Dept. of Education, Dept. of Health and Human Services, Dept. of Labor and the Social Security Administration.
Because We Are EQUAL to the Task is the theme chosen by the U.S. Department of Labor's Office of Disability Employment Policy for National Disability Employment Awareness Month in October.
Employment:
EARN has launched a new business and disability blog, the EARN|Exchange, which will offer commentary on news and current events in business and disability employment. The May blog post focused on supporting veterans' return to the workforce.
The Ask JAN Blog has been revamped and re-launched. The blog provides an opportunity to share workplace accommodation solutions.
The Americans with Disabilities Act Questions and Answers includes answers to frequently asked questions about the ADA and employment, state and local government, public accommodations, and more.
The U.S. Equal Employment Opportunity Commission released the revised Questions & Answers about Persons with Intellectual Disabilities in the Workplace and the Americans with Disabilities Act (ADA), explaining how the ADA applies to job applicants and employees with intellectual disabilities.
Workforce Development System: Common Goals Through Collaboration, an Employment First blog post by Michael Morris of the National LEAD Center, addresses several myths and misconceptions about the public workforce development system. Readers are also invited to discuss how states can integrate resources and service delivery with the Medicaid, Mental Health, Intellectual/Developmental Disability Adult Services, Education, Vocational Rehabilitation and workforce development systems.
Youth in Action! - Participating in Internships and Work-Based Experiences is a tip sheet you may wish to share with the transition-age youth you serve.
National News:
Post-Secondary Education:
Inclusive Higher Education: Its Time Has Come is a National Institute for Urban School Improvement (NIUSI) LeadCast Blog guest post by Meg Grigal and Debra Hart that addresses the often asked question, "What's the point?" of post-secondary education for individuals with intellectual disabilities.
A Dual Enrollment Postsecondary Education Program for Students with Intellectual Disabilities: Winthrop Transition to College is a Think College Insight Brief describing a dual enrollment program for high school students with intellectual disabilities. According to the brief, "using person-centered planning, students choose one or two regular Winthrop courses each semester, an employment setting, and recreational activities on campus. All placements are based on the students' strengths and interests and involve full participation with traditional Winthrop students."
Technology:
In the newest AT in Action video, you will meet Jared, a young man with cerebral palsy who runs a business creating dynamic graphics and websites. He controls his computer (for work and recreation) using a sip and puff switch.
Websites:
The IDEA Partnership Collections offer resources on a number of topics, including Autism Spectrum Disorders, Cradle to College and Career, and Secondary Transition.
Think Beyond the Label aims to "counter attitudes and myths about people with disabilities-as well as demonstrate to businesses how to 'think beyond the label.'" The website houses tools, job listings, success stories and more.
The ADA website (information and technical assistance on the Americans with Disabilities Act) has been redesigned and re-launched by the U.S. Department of Justice.
Have you accessed your Portal today?
Visit the TACE Transition Services web site. In the "Login For" section on the left-hand side of your screen, select "Counselor" or "Coordinator." This will take you to the "Login to MyTACE Account" page. You will use your MyTACE Account to register for available events, seek applicable credit, and access your specialized portal - Transition Services Counselor or Coordinator.
Attended a TACE Webinar? You may already have created a MyTACE Account. If you have a MyTACE Account, email tacesoutheast@law.syr.edu and request to join the TACE Transition Network. If you don't already have a MyTACE account, follow the instructions to "Create a New MyTACE Account" and also apply for Portal access.
If you have any questions about TACE or would like to request technical assistance, please contact Civa Shumpert at
norciva@gmail.com
.
For questions about the Southeast TACE Transition Listserv or the monthly Southeast TACE Talks Transition, please contact Kim Brown at
brown@ruralinstitute.umt.edu
.
The Southeast TACE Transition Team
Meet the Southeast TACE Transition Team
About the Southeast TACE Talks Transition:
This free service is being sponsored by Southeast TACE, the Technical Assistance & Continuing Education (TACE) Center for Region IV. TACE is a partnership of academic, governmental, and community expertise that provides technical assistance and continuing education activities to meet the training and organizational development needs of State Vocational Rehabilitation (VR) agencies and their partners in Alabama, Florida, Georgia, Kentucky, Mississippi, North Carolina, South Carolina, and Tennessee. Southeast TACE supports VR, Community Rehabilitation Programs, Centers for Independent Living, Client Assistance Programs, and other agencies to enhance employment outcomes, independent functioning, independent living and quality of life for persons with disabilities throughout the eight states in the Southeast Region IV.

To unsubscribe to the Southeast TACE Transition Listserv, use the SafeUnsubscribe link at the bottom of this message or send an email with "unsubscribe transition" in the "Subject" line to brown@ruralinstitute.umt.edu. Please do not flag the messages as spam - this may prevent delivery of the web blasts to other people using your Internet provider who wish to continue receiving the TACE Talks Transition.