TACE Training Archives
2010 - 2013 TACE webinar recordings, handouts and PowerPoint slideshows
are archived and available for you to access at your convenience.
TACE Learning Community
The Asset Development Exchange (ADX) is designed to improve employment outcomes and retention through financial stability. Asset building strategies and information can sometimes make the difference between an unsuccessful closure and a successful employment outcome. SE TACE wants to ensure counselors have the information and resources they need to assist their clients in obtaining financial stability.
TACE's Job Development Exchange (JDX) provides vocational rehabilitation professionals with the information and tools they need to successfully engage employers and address a wide range of barriers to employment.
Upcoming Training Events
Customized Supported Self-Employment
May 6-July 15, 2013
Cost: $250
This online course is being offered by Virginia Commonwealth University's Rehabilitation Research and Training Center in collaboration with Griffin-Hammis and Associates.
Employer Engagement Strategies
May 9, 2013
2:00-3:00 PM ET
Cost: $25 APSE Members/$50 Non-members
Employer engagement needs to be a central part of an organization's mission rather than a marginal or optional activity. It requires placing a priority on and demonstrating an ability to meet employer needs. To effectively meet these needs entails more than just learning about positions, we have to adapt and align with the employer's processes and strategies. This presentation will provide a detailed look at the process and strategies for effective employer engagement.
Marketing and Job Development for Youth and Adults with Disabilities
May 10-23, 2013
Cost: $159
This 2-week course will cover the key principles and hands-on tools for finding jobs for people with disabilities and other high-unemployment groups.
May 12-15, 2013
San Antonio, Texas
This comprehensive conference on the Americans with Disabilities Act will provide practical, expert training on implementation of the ADA and related laws.
Better Futures: Increasing Postsecondary Preparation and Engagement of Youth with Mental Health Conditions in Foster Care
May 14, 2013
7:00-8:00 AM ET
During the webinar, we will share some of the barriers youth with mental health conditions in foster care face while preparing for and accessing higher education, and how the Better Futures Project is attempting to address these challenges through 1) near-peer coaching, 2) a summer Postsecondary Leadership Institute, and 3) group mentoring workshops.
Promising Practices in Transition for Predominantly Minority Youth: Results of Multi-Year, Multi-Sites Studies
May 15, 2013
1:00-2:00 PM ET
The Center on Transition to Employment invites you to an informational webinar on a multi-year, multi-site study of personal and contextual factors contributing to employment for predominantly minority youth with high incidence disabilities. Researchers will elaborate on the essential elements (what and why) of successful transition programs and interventions derived from this study and discuss strategies for replication and innovation of promising practices and interventions.
Using Individualized Learning Plans to Increase College & Career Readiness of All Students
May 16, 2013
1:30-3:00 PM ET
The Institute for Educational Leadership, which houses NCWD/Youth, is hosting a webinar that will highlight key findings from NCWD/Youth's research on the use of Individualized Learning Plans (ILPs).
ADA Title I. Rights and Responsibilities
June 6, 2013
2:00-3:00 PM ET
Cost: $50 APSE Members/$100 Non-members
Often, qualified job seekers and supported employment professionals are unaware of how Title I can be a valuable tool in finding and keeping a job. This presentation will provide an overview of Title I, focusing on the rights and responsibilities offered to both job seekers and employers.
Employment First: Race to Success- Employment Comes in First
June 24-27, 2013
Indianapolis, Indiana
This year's conference will feature strands including State-of-the-Art Practices in Integrated Employment; Transition from School to Adult Life; Public Policy and Funding; Leadership and Personal Development; and Consumer, Family and Self-Advocacy.
The 2013 Arc National Convention: Achieving Momentum
August 3-5, 2013
Bellevue, Washington
Register now to attend the premiere event for the intellectual and developmental disability movement and join hundreds of other individuals, families, advocates, experts and professionals in the field for three days of informative sessions, unique events and opportunities to connect.
31st Annual Closing The Gap Conference
October 9-11, 2013
Minneapolis, Minnesota
This year's conference builds on a tradition of providing a comprehensive examination of the most current uses of technology by persons with disabilities and the professionals who work with them. Topics will cover a broad spectrum of technology as it is being applied to all disabilities and age groups in education, rehabilitation, vocation, and independent living.
Be sure to check the TACE Events page
for the most up-to-date training announcements.
Other Learning
Opportunities
Americans with Disabilities Act (ADA) Employment
This free self-paced course from the New England ADA National Center includes information on the employment requirements in Title I of the ADA, including the revisions in the ADA Amendments Act of 2008. The course will take approximately 2.5 hours to complete. You can start and stop the course at any time, pick up where you left off or review completed topics.
Autism Internet Modules include information on assessment and identification of Autism Spectrum Disorders, recognizing and understanding behaviors and characteristics, transition to adulthood, employment, and more.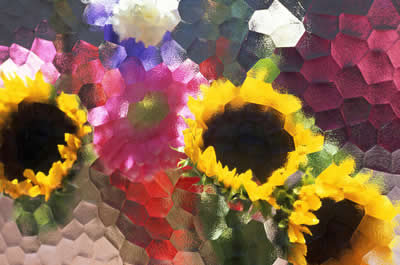 Greetings!
Welcome to the monthly electronic Southeast TACE Talks Transition! For this issue, we've gathered transition-related information from across the country to help you guide the young people you serve successfully into adulthood.

We encourage you to let us know about your creative local practices, transition tips for VR Counselors, and Customized Employment success stories. Send an email to Kim Brown at brown@ruralinstitute.umt.edu and she'll schedule a telephone interview with you to learn more about what you are doing. The information will be written up and shared in a future TACE Talks Transition and on the TACE Transition Services web site

.
Asset

Development Exchange 30-Second Trainings:
The Southeast TACE wants to help counselors have the information and resources you need to assist your clients in obtaining financial stability. Toward that end, we are producing 30-second trainings and posting them on the Southeast TACE Asset Development Exchange (ADX) webpage. This month, learn about an Asset Development Resource for Serving Individuals with Disabilities [PowerPoint].
Counselor Tips:
Counselors of youth with vision impairment, we invite you to take a look at this opportunity for the young people you serve:
The NFB Jernigan Institute announces the newest National Center for Blind Youth in Science program: NFB STEM-X. "This inquiry-based science, technology, engineering, and math (STEM) program will provide students with learning opportunities in STEM disciplines ranging from engineering and robotics to the science of cooking. The program, to be held in the Baltimore metropolitan area on the campus of Towson University from July 29 to August 3, will serve fifty blind high school students from around the country." The registration fee is $300, which according to the sponsor's website covers travel, lodging, and food for the program. Applications are due by 11:59 PM on May 15, 2013.
Enriching Discovery While Staying Focused on the Concept by Michael Callahan, Marc Gold & Associates, briefly describes the Discovery process, which provides the foundation for a customized plan for employment for job seekers with significant complexities. The article then goes on to distinguish between interactions that are "discretely about Discovery and those that are about the services necessary to assist individuals to have a meaningful and participatory life."
Transition:
NCWD/Youth, in conjunction with the Office of Disability Employment Policy at the U.S. Department of Labor, has developed Youth in Action! tip sheets addressing such topics as self-advocacy, transition planning, disability history, volunteering, internships and more. The tip sheets are designed for youth but professionals may find them useful in their work with transition-age students.
For ideas about how your state can use the Guideposts for Success to increase coordination across the entities responsible for youth transition outcomes, visit the NCWD/Youth website and read the Innovative Strategies profiles of Maryland and South Carolina.
On the America's Promise Alliance website, Rebecca Cokley, Director of Priority Placement, Presidential Personnel Office of the White House, summarizes important factors in the success of young people with disabilities. These factors include such things as exposing children to positive role models, setting high expectations, and teaching young people to advocate for their civil rights.
Promise for the Future: How Federal Programs Can Improve Career Outcomes for Youth & Young Adults with Serious Mental Health Conditions [PDF] examines various federal programs that can help young people with serious mental health conditions be successful in higher education and employment.
Advancing the Well-Being and Self-Sufficiency of At-Risk Youth [PDF] offers a framework for efforts to help youth successfully transition to adulthood. While the focus of this conceptual framework is on at-risk youth, most of the elements apply to all young adults.
The Personnel Factor: Exploring the Personal Attributes of Highly Successful Employment Specialists Who Work with Transition-Age Youth by George Tilson and Monica Simonsen (published in the Journal of Vocational Rehabilitation, vol. 38, no. 2, 2013, pp. 125-137) reports the findings of a qualitative study examining personal qualities of effective employment specialists. According to the abstract, these qualities include "(a) principled optimism; (b) cultural competence; (c) business-oriented professionalism; and (d) networking savvy." The complete article may be accessed via a subscription or by purchase.
The Wisconsin Department of Public Instruction's Transition Action Guide [PDF] was developed to guide interagency agreements to improve communication, coordination, and services for students with disabilities transitioning from school to employment. The guide includes a format for delineating expectations and responsibilities that other states may wish to replicate.
Announcements:
The Helen Keller National Center for Deaf-Blind Youth and Adults offers a two-week Young Adult Summer Program for deaf-blind high school/transition-age individuals. Students in the program learn about vocational rehabilitation services, post-secondary education, employment, and more. This year's session will run from July 29 to August 9, 2013. Additional information is available on the HKNC website.
The call for proposals is now open for the 2013 TASH Conference, A Movement United, to be held December 11-14, 2013, in Chicago. Consider submitting a proposal to share your innovative ideas, programs and practices that lead to positive outcomes for people with significant disabilities. The deadline for proposals is May 8, 2013.
Employment:
In April 2013, the State Employment Leadership Network released the revised Employment First Resource List [PDF]. The list includes descriptions of and links to legislation, regulations, and policy directives implementing Employment First policies; reports from individual states; and a variety of documents that provide a national perspective.
In mid-March, the U.S. Census Bureau issued a press release with findings from the American Community Survey. Statistics shared include:
· Between 2008 and 2010, individuals without disabilities were about three times more likely to be employed than individuals with disabilities
· People with disabilities who were employed generally held jobs with lower earnings
· More than half were concentrated in four general occupation groups: service workers; administrative support; sales workers and management; and business and finance
· Janitors and building cleaners had the highest number of employees with a disability
In late April, the Department of Labor, Bureau of Labor Statistics issued a press release [PDF]that summarized barriers to employment reported by people with disabilities. According to the Bureau, in May 2012, half of all people with disabilities who were not working reported having a barrier to employment. Commonly cited barriers included:
· Lack of education or training
· Lack of transportation
· Need for special features at the job
· Person's own disability
The Institute for Community Inclusion's StateData: The National Report on Employment Services and Outcomes 2012 [PDF] is now available as a free download. The report provides national and state-level statistics addressing the status of employment and economic self-sufficiency for individuals with ID/DD.
Dale DiLeo's March 27, 2013 blog post, Ending Disability Segregation-Low Productivity: More of an Excuse Than Obstacle to Real Work, addresses one of the common fears about and arguments against moving people out of segregated day programs and into integrated employment for competitive wages.
The Job Accommodation Network publication Accommodation and Compliance Series: Return-to-Work Programs provides information about return-to-work programs, specific accommodation examples, and resources for additional information.
Resource Resourcefulness: Some Thoughts on Advancing Community Employment is an Employment First Blog post written by Cary Griffin, Senior Partner, Griffin-Hammis Associates. In the post, Griffin offers a number of options states and local agencies can explore in order to overcome the low reimbursement rates for developing and maintaining employment.
National News:
In April, Rep. Raul Grijalva (D-AZ) introduced the Supplemental Security Income Restoration Act (H.R. 1601), which would update the SSI resource limits, general income disregard and earned income disregard. The bill would also repeal the in-kind support and maintenance provision and repeal the SSI transfer penalty.
Post-Secondary Education:
View the recording of the April 19, 2013 episode of Need to Know, which aired nationally on PBS and featured an introspective on the Mississippi College Savings Account Program. This program is an innovative collaboration between CFED, the Center for Community Economic Development at Delta State University and the Mississippi Community Financial Access Coalition.
CLASP has updated their 2010 Funding Career Pathways and Career Pathway Bridges: A Funding Toolkit for States. According to the CLASP website, "Career pathways are linked education and training services that enable students to advance over time to successively higher levels of education and employment in a given industry or occupational sector. Each step on a career pathway is designed to prepare students to progress to the next level of employment and education. The career pathways approach is a framework for weaving together adult education, training, and postsecondary programs, and connecting those services to the workforce needs of employers." The toolkit offers a number of resources to support states' career pathways initiatives.
The April 2013 Think College E-News is now available. Features include the NIUSI LeadCast Blog Guest Post by Meg Grigal and Debra Hart: Inclusive Higher Education - Its Time Has Come; The New Transition Handbook: Strategies High School Teachers Use That Work!; and the Call for Proposals for the 2013 State of the Art Conference on Postsecondary Education and Individuals with Intellectual Disabilities.

Virginia Commonwealth University's Project Empowerment's latest topic sheet, Survey Data Recap: College Students with Disabilities [PDF] presents a study that explores the issues that are known to negatively affect all college students in order to examine how these issues also affect college students with disabilities.
Are you a college student with a mental health condition, or do you know someone who is? Did you know that you can ask for certain accommodations in the classroom that will help you succeed? Transitions RTC has created the Getting Accommodations at College tip sheet [PDF] that can help you figure it out.
Social Security:
Ticket Talk, Ticket to Work podcasts, are archived and available for on-demand listening.
Technology:
USA.gov offers a Mobile Apps Gallery with a variety of different apps categorized for faster searching.
Websites:
In recognition of April as Autism Acceptance Month, the Autistic Self Advocacy Network launched their new Autism Acceptance Month website. The site includes fact sheets and resources for autistic people, family members, educators, and the general public.
The newly reorganized Youth to Work Coalition website houses work-based learning resources organized into eight categories: (1) career exploration, (2) job shadowing, (3) job sampling, (4) service learning, (5) internships, (6) apprenticeships, (7) paid employment, and (8) mentoring.
The National Consortium on Deaf-Blindness is a national technical assistance and dissemination center for children and youth who are deaf-blind. The organization's website offers access to a wide variety of resources for professionals and families.
Have you accessed your Portal today?
Visit the TACE Transition Services web site. In the "Login For" section on the left-hand side of your screen, select "Counselor" or "Coordinator." This will take you to the "Login to MyTACE Account" page. You will use your MyTACE Account to register for available events, seek applicable credit, and access your specialized portal - Transition Services Counselor or Coordinator.
Attended a TACE Webinar? You may already have created a MyTACE Account. If you have a MyTACE Account, email tacesoutheast@law.syr.edu and request to join the TACE Transition Network. If you don't already have a MyTACE account, follow the instructions to "Create a New MyTACE Account" and also apply for Portal access.
If you have any questions about TACE or would like to request technical assistance, please contact Civa Shumpert at
norciva@gmail.com
.
For questions about the Southeast TACE Transition Listserv or the monthly Southeast TACE Talks Transition, please contact Kim Brown at
brown@ruralinstitute.umt.edu
.
The Southeast TACE Transition Team
Meet the Southeast TACE Transition Team
About the Southeast TACE Talks Transition:
This free service is being sponsored by Southeast TACE, the Technical Assistance & Continuing Education (TACE) Center for Region IV. TACE is a partnership of academic, governmental, and community expertise that provides technical assistance and continuing education activities to meet the training and organizational development needs of State Vocational Rehabilitation (VR) agencies and their partners in Alabama, Florida, Georgia, Kentucky, Mississippi, North Carolina, South Carolina, and Tennessee. Southeast TACE supports VR, Community Rehabilitation Programs, Centers for Independent Living, Client Assistance Programs, and other agencies to enhance employment outcomes, independent functioning, independent living and quality of life for persons with disabilities throughout the eight states in the Southeast Region IV.

To unsubscribe to the Southeast TACE Transition Listserv, use the SafeUnsubscribe link at the bottom of this message or send an email with "unsubscribe transition" in the "Subject" line to brown@ruralinstitute.umt.edu. Please do not flag the messages as spam - this may prevent delivery of the web blasts to other people using your Internet provider who wish to continue receiving the TACE Talks Transition.