TACE Training Archives
2010, 2011 and 2012 TACE webinar recordings, handouts and PowerPoint slideshows
are archived and available for you to access at your convenience.
TACE Learning Community
TACE's Job Development Exchange (JDX) provides vocational rehabilitation professionals with the information and tools they need to successfully engage employers and address a wide range of barriers to employment.
Upcoming Training Events
January 8, 2013
3:30-5:00 PM ET
Cost: $59
This webinar will demonstrate over 30 ways an iPad can be adapted in five minutes or less using everyday materials. Participants will learn to mount an iPad so the camera can be stabilized and used as a video presenter, presentation, lecture, or capture tool; adapt a stylus or use innovative input methods; create tactile graphics for iPad apps; attach an iPad to a wheelchair, bed, crib, chair, or a person; recess an iPad into a table or tray; and learn creative ways to protect an iPad.
Finding Your Way: Online Tools and Tips for Your Journey to Self-Sufficiency
January 9, 2013
3:00-4:00 PM ET
Learn how Social Security beneficiaries can become self-sufficient through work. The webinar will present information about Ticket to Work, as well as job and career search tools to help individuals find and keep the right job.
Retaining your Employer Relationships
January 10, 2013
1:00-2:00 PM ET
Cost: $50 APSE Members/ $100 Non-Members
Learn how to build the employer relationship so it stands the test of time and increases opportunities for employment.
Self-Employment: The Other Option
January 15, 2013
1:00-3:00 PM ET
Cost: $50 APSE Members/$100 Non-Members
This webinar will feature two talented Supported Entrepreneurs who will talk to the audience about their experience with self-employment and the type of assistance they received to be successful in their business.
Preparing for What? Employment and Community Participation
January 22, 2013
2:00-3:30 PM ET
This webinar will discuss factors related to job outcomes for students with ID who are attending PSE programs and present a case study of a program in CT that addressed these issues and improved their employment outcomes as a result.
Basic ADA Building Blocks Webcourse (moderated version)
January 29-March 15, 2013
Cost: $75.00 fee for Southeast ADA Centers Affiliates
The Basic ADA Building Blocks webcourse has been approved for credit for 1.5 continuing education units and 14 CRCC clock hours for Commission on Rehabilitation Counselor Certification. Registrations for the course will be accepted on a first come, first serve basis. Please submit the names of any staff member(s) or Affiliates who you would like to participate to Cheri Hofmann at adaforyou@bellsouth.net by January 11, 2012. Please provide the following information:
Participant Name
Supervisor's Name
Mailing Address
Phone Number
Email Address
Name & Address of where to send the invoice
College-Based (Dual-Enrollment) Transition Programs
February 6, 2013
2:00-3:30 PM ET
The speakers will discuss the policies and practices that have been developed to promote successful college experiences for students while they are still in high school.
Help! I've Been Overpaid by Social Security: Prevent, Reduce, and Eliminate Overpayments through Use of Work Incentives
February 21, 2013
2:00-3:00 PM ET
Cost: $50 APSE Members/$100 Non-Members
Learn about the common reasons why overpayment happens, how to prevent overpayments, specific work incentives that can help reduce or eliminate overpayments and specific steps to take with beneficiaries who have overpayments.
Crafting Your Elevator Speech - What Works for Introducing Yourself to an Employer
February 27, 2013
1:00-2:00 PM ET
$50 APSE Members/$100 Non-Members
Learning objectives for this webinar include: define key components of your elevator speech to reflect a business image and differentiate you and your organization; learn from examples of good elevator speeches and bad elevator speeches; and develop an action plan to create your own elevator speech.
Employment First: Race to Success- Employment Comes in First
June 25-27, 2013
Indianapolis, Indiana
Early Registration for the APSE National Conference ends on January 15, 2013! Transition is one of this year's theme tracks.
Be sure to check the TACE Events page
for the most up-to-date training announcements.
Greetings!
Happy Holidays and welcome to the monthly electronic Southeast TACE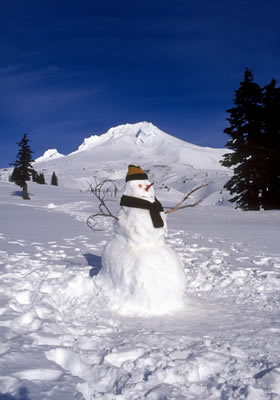 Talks Transition! For this issue, we've gathered transition-related information from across the country to help you guide the young people you serve successfully into adulthood.
We encourage you to let us know about your creative local practices, transition tips for VR Counselors, and Customized Employment success stories. Send an email to Kim Brown at brown@ruralinstitute.umt.edu and she'll schedule a telephone interview with you to learn more about what you are doing. The information will be written up and shared in a future TACE Talks Transition and on the TACE Transition Services web site
.
Meet Your Colleagues:
Alice L. Farrar, MS, CRC, is the Program Specialist for Transition Services with the North Carolina Division of Vocational Rehabilitation. Alice graduated from East Carolina University with a Bachelor's Degree in Special Education and Master's Degree in Rehabilitation Counseling and Vocational Evaluation. After a short tenure as a special education teacher, she began working with the North Carolina Division of Vocational Rehabilitation in the capacity of vocational evaluator, counselor and later, Counselor-in Charge in both the Durham and Raleigh School Programs. Alice has experienced all facets of the rehabilitation process to include work in not only the state agency, but a community rehabilitation program and in the private rehabilitation sector as well. Alice has 24 years of experience in the rehabilitation profession; she brings expertise, commitment, and an excitement for serving the transition population.
Regional Spotlight:
VR and Transition in North Carolina
Based on an interview with Alice Farrar, MS, CRC, Program Specialist for Transition Services, NC Division of Vocational Rehabilitation
North Carolina Vocational Rehabilitation is not under an Order of Selection, so counselors can offer a wide variety of services to individuals with a wide range of needs...including transitioning youth 16-22 years old. (If a 15-year-old is at risk of dropping out of school, VR may assist the student but will not take a formal application until he or she turns 16.) While young adults receiving VR transition services are typically still attending high school, Transition Counselors may serve youth who are no longer enrolled in school.
North Carolina has 111 Transition Counselors and 91 third-party agreements with school systems. Under the agreements, the schools provide 21% of the funding and VR provides the remaining 79%. Most school systems make office space available for the Transition Counselors, generally in their administrative buildings but sometimes in the schools. (While ideally all the counselors would be collocated in the schools, this is impractical given staff numbers - the largest system has 9 Transition caseloads - and given the dearth of available space in many schools.) In those areas where no third-party agreement is in place, the VR Manager assigns a VR Counselor to serve students.
Each school system has its own take on transition services, but the common and overarching goal is for students to have employment before they exit school. Collaboration is considered a focus and VR staff can be found participating on Interagency Transition Teams and Special Education Advisory Teams, as well as working closely with teachers and Special Education staff. Typical services offered to transition-age students include:
· Counseling and Guidance
· Vocational Assessments: both paper-and-pencil and community-based assessments are used. North Carolina is not yet doing Discovery.
· Career Exploration
· Post-secondary Learning Accommodations
· In-school Work Adjustment: this is for students on the occupational track who need paid and unpaid work hours to graduate. They can earn an $80 monthly stipend for up to 18 months as an incentive to continue working on their soft skills. Their time in the program counts toward their required unpaid work hours. Counselors meet with the students monthly to talk about what went well that month, what didn't go so well, and what they need to focus on in the month ahead.
· Work Adjustment/Job Coaching: VR funds Community Rehabilitation Providers to offer these services to students no earlier than six months before their exit year of high school. It must be included as part of the student's Individual Plan for Employment.
· Supported Employment: This is also through the Community Rehabilitation Providers and must be part of the student's IPE. Supported Employment can be accessed 18 months prior to the student's exit year.
· Project SEARCH: Two areas of the state are entering into the second year of a pilot for this program. So far, four Project SEARCH students have been placed.
The State of North Carolina has three university programs and several community college programs for students with intellectual and/or developmental disabilities (ID/DD). VR supports students in the community college programs, which cost $178 per semester and are typically through compensatory or continuing education departments. Currently VR is piloting support of a two-year program at Western Carolina University for students with ID/DD. Financially-eligible students receive VR funding for tuition, fees, room and board, and other postsecondary expenses. VR supports eight students, four in year one and four in year two. The university program is in its fourth year and VR has supported students for the last two years. To date, two VR-funded graduates have become employed. VR is in the process of creating a Memorandum of Understanding to support up to 50 students in a four-year university program. The MOU will include clearly defined outcome expectations for student success and employment outcomes.
North Carolina VR boasts a number of strengths, including active communication and marketing in schools, resulting in high volume and appropriate referrals. In-school Work Adjustment is proving to be a great way to "rope kids in" to what VR can offer. The "dual customer" approach to job placement, involving a coordinated effort between all VR and CRP staff, consumers and employers, is effective at achieving successful closures.
One area where coordination and collaboration could be improved is with the Transition Counselors across the state. They don't currently have a forum, even regionally within the state, where they can come together to learn, share, troubleshoot and brainstorm. As this need is addressed and best practices are shared throughout North Carolina, transition services will undoubtedly continue to expand and improve. (Editor's note: the Southeast TACE Transition Services Network can provide a forum for information sharing between Transition Counselors. Please visit the website for more information.)
Transition:
Secondary Students with Moderate/Severe Intellectual Disability: Considerations of Curriculum and Post-School Outcomes from the National Longitudinal Transition Study-2 [PDF] by E. C. Bouck and published in the Journal of Intellectual Disability Research (vol. 56, no. 12, 2012, pp. 1175-1186) reviews the findings of a secondary analysis of the NLTS2 data related to curriculum and educational programming, as well as the relationship between curriculum and post-school outcomes, for students with moderate/severe intellectual disabilities. The analysis showed low student-reported rates for post-school outcomes (independent living, employment and post-secondary education) and that functional versus academic curriculum was not related to the post-school outcomes.
Are you interested in your state's high school graduation rates? The Department of Education recently released state-by-state graduation data [PDF] for the 2010-2011 school year. The information is broken down by subgroups, including students with disabilities.
The National Secondary Transition Technical Assistance Center, in partnership with the USBLN and other organizations, has launched a newly reorganized Youth to Work Coalition website. The site houses resources organized across eight work-based learning experience categories: career exploration, job shadowing, job sampling, service learning, internships, apprenticeships, paid employment, and mentoring.
Individualized Planning for Adulthood: Using Person-Centered Planning for Transition is an online training module designed to teach users why PCP was developed, how PCP is defined and the major features of different PCP methods, steps to implementing a PCP, and how to apply PCP to transition planning.
Announcements:
The Institute for Community Inclusion has received grant funding for the Vocational Rehabilitation Research and Training Center (VR-RRTC) On Demand-Side Strategies, a national rehabilitation research and training center for improving VR responsiveness to employer needs. The project is funded by the National Institute on Disability and Rehabilitation Research (NIDRR).
In celebration of its 10th anniversary, Benefits.gov has launched a YouTube channel. Currently the channel is featuring a tutorial for using Benefit Finder, a confidential pre-screening tool.
Employment:
Freelancing from home can be a viable employment option for workers who need flexibility. Megan Totka, the Editorial Director of ChamberofCommerce.com, blogs about Working from Home: How to Get Started as a Freelancer.
The Workforce Recruitment Program database is a recruiting tool for employers that contains profiles of postsecondary students, recent graduates and veterans with disabilities.
The AAPD Summer Internship Program is now accepting applications from undergraduate and graduate students or recent graduates that self-identify as persons with any type of disability. For ten weeks, participants live in Washington, DC, work in either the public or private sector, and receive a stipend. Applications are due January 11, 2013.
The Autism Advantage, an article from The New York Times Magazine, describes a Danish company with a unique approach to helping kids with autism transfer to employment.
Prevocational Services and Supported Employment Wages [PDF] by Zafar E. Nazarov, Thomas P. Golden and Sarah von Schrader, shares the findings of a study investigating the relationship between the receipt of prevocational services and subsequent hourly wages in supported employment programs. The researchers found a negative correlation between prevocational services and hourly wages of consumers, suggesting that prevocational services may have a detrimental effect on earnings due to providers' and consumers' expectations of consumers' work ability and productivity and employers' impressions of consumers' productivity.
According to Best Jobs for the Disabled by Kyle Kensing, healthcare employers offer the best access to careers for people with disabilities of any industry. Job growth in healthcare has risen steadily even during tough economic times, and that growth is predicted to continue.
Youth and Work: Restoring Teen and Young Adult Connections to Opportunity [PDF], a new Kids Count report from the Annie E. Casey Foundation, sounds the alarm that overall youth employment is at its lowest level since World War II, and 6.5 million U.S. teens and young adults are both out of school and out of work. A number of recommendations are offered to help connect youth and young adults to the workforce.
The VR Autism National Advisory Panel has designated three additional employment programs as effective in providing supports to people with ASD. Triumph Services, Project SEARCH, and ACN Connections each demonstrated success in helping people with ASD find competitive employment. The Vocational Rehabilitation Service Models for Individuals with Autism Spectrum Disorders website provides profiles of the programs.
Don't Forget the Soft Skills - Employment Success Requires More than Just Opportunity describes soft skills and why they are essential. The blog post also provides links to videos showing what the six key soft skills look like in practice.
The LEAD Center is a new collaborative of disability, workforce and economic empowerment organizations led by the National Disability Institute with funding from ODEP. The center "is dedicated to advancing sustainable individual and systems level change to improve competitive, integrated employment and economic self-sufficiency for adults across the spectrum of disabilities." In addition to sharing best practices and policy solutions, the center will also provide training and technical assistance to the public and private sector players striving to fully integrate people with disabilities into the workforce. The LEAD Center recently published the first issue of its e-newsletter, which includes an article describing the center's planned work with the TASH Collaborative (TASH, Lisa Mills, Marc Gold & Associates, and Griffin & Hammis) on training and technical assistance around group discovery, customized and self-employment, and the bundling and braiding of resources.
National News:
The Mathematica Policy Research 2012 Research in Review provides an overview of several studies and analyses from the year. Some of the reported findings include:
Younger (under 40) SSI awardees are much more likelythan older awardees to leave the SSI rolls because of work

Certain youth summer jobs programs have the potential to reverse the decline in youth employment

The cost-effectiveness and outcomes of Individual Job Training Accounts could be improved through changes to local workforce training programs
The Department of Education is requesting public input [PDF] on the future direction of the Rehabilitation Training Program. "The Department will use the information and data gathered in response to this notice to support the design and implementation of future training and TA that is aligned with the current and future economic trends, reflects the needs of vocational rehabilitation (VR) consumers and ensures that VR counselors are equipped with new and emerging skills. The goal of these training and TA activities is to increase the achievement of high-quality integrated employment for individuals with disabilities." Comments are due by January 7, 2013.
Post-Secondary Education:
Science, Technology, Engineering, and Mathematics (STEM) Participation Among College Students with an Autism Spectrum Disorder reports the results of a study that analyzed data from the National Longitudinal Transition Study-2. Among the findings:
Young adults with an ASD who attend college are most likely to pursue majors in science, technology, engineering or math

Young adults with an ASD have one of the lowest overall college enrollment rates of youth with disabilities

Certain life skills (such as the ability to adapt to changes in routine and exposure to new and larger social dynamics) appear to be important in order for youth to transition from high school to college
The National Federation of the Blind is offering thirty national scholarships worth from $3,000 to $12,000 to blind college students in the United States and Puerto Rico. Applications are due March 31, 2013.
Social Security:
Longitudinal Statistics for New Supplemental Security Income Beneficiaries [PDF] presents findings from a longitudinal analysis of new SSI disability beneficiaries and the extent to which they returned to work and used SSI work incentives. Reported findings include:
More than 8 percent of those first awarded benefits in 2001 had their benefits suspended due to work for at least a month by December 2007

A substantial share of SSI beneficiaries receives Social Security Disability Insurance (though their initial DI and SSI awards may come at different times) (Editor's note - these individuals may qualify for a Plan to Achieve Self-Support, a Social Security work incentive.)

Young beneficiaries were much more likely to work than older awardees

The longitudinal statistics varied widely across states
The Work Experiences of New SSI Beneficiaries: A Longitudinal Perspective [PDF] is an issue brief from the Center for Studying Disability Policy. Two key findings of the longitudinal analysis are that many beneficiaries work without having their SSI benefits suspended, and approximately 80 percent of benefi­ciaries who find work and forgo cash benefits never enrolled in SSA-funded employment services.
In a December 6th news release [PDF], the Commissioner of Social Security announced 35 additional Compassionate Allowances conditions, which allow for expedited disability determination processing.
Technology:
The Arlington/Alexandria Workforce Investment Board recently produced a brief video highlighting assistive technology in the workplace for individuals with various disabilities. The video includes a discussion of the "return on investment" AT offers the business sector.

Google Plus Hangouts is a free plugin that allows up to 10 people to join a video chat. Participants can control whose screen they want to view. The program may prove especially beneficial for people who communicate using sign language.
The fully-captioned Assistive Technology in Action video series is designed to strengthen awareness of AT devices that help individuals with disabilities participate fully in all aspects of their lives. The most recent video features Mason [Video], a six-year-old boy with vision loss who uses AT to learn in the same classroom as his sighted peers. His technology may be of interest to individuals of any age who have a vision impairment.
Harnessing the Accessibility Features of Mobile Devices for Use as Reasonable Accommodations, a Job Accommodation Network archived webinar, is now available for viewing online. The presentation provides an introduction to mobile devices; an overview of problems and solutions for people with sensory, motor, or cognitive/psychiatric disabilities; and a glimpse into the future of mobile technology.
Web Sites:
The Florida Project 10: Transition Education Network website offers a variety of resources to help school districts and other stakeholders support youth with disabilities to transition successfully to adulthood.
The IDEA Partnership reflects the collaborative work of more than 50 national organizations, technical assistance providers, and organizations and agencies at the state and local levels. The Partnership's website houses a wealth of transition resources.
The Self-Employment Assistance Center website was launched in December by the Department of Labor and the Small Business Administration. The site provides tools Workforce and other agencies can use to implement or enhance Self-Employment Assistance programs. It also includes an SBA toolkit with training on topics such as how to start a business and how to develop a business or marketing plan.
Self-Advocacy Online allows visitors to find self-advocacy groups in their state, watch videotaped stories of other self-advocates, and learn about self-advocacy.
The EARN (Employer Assistance and Resource Network) website has been redesigned based on feedback from users. The site offers a variety of resources for employers, including an overview of disability laws and resources to help create and maintain inclusive workplaces. EARN has also launched a Facebook page.
The Social Jobs Partnership Facebook Page, a collaborative effort between Facebook, the U.S. Department of Labor, the National Association of Colleges and Employers, DirectEmployers Association, and the National Association of State Workforce Agencies, strives to "facilitate employment for America's jobless through the use of social networks." The page includes job search tips, links to employment resources, job postings and more.
The Annual Disability Statistics Compendium pools disability statistics published by various federal agencies together in one place.
Have you accessed your Portal today?
Visit the TACE Transition Services web site. In the "Login For" section on the left-hand side of your screen, select "Counselor" or "Coordinator." This will take you to the "Login to MyTACE Account" page. You will use your MyTACE Account to register for available events, seek applicable credit, and access your specialized portal - Transition Services Counselor or Coordinator.
Attended a TACE Webinar? You may already have created a MyTACE Account. If you have a MyTACE Account, email tacesoutheast@law.syr.edu and request to join the TACE Transition Network. If you don't already have a MyTACE account, follow the instructions to "Create a New MyTACE Account" and also apply for Portal access.
If you have any questions about TACE or would like to request technical assistance, please contact Civa Shumpert at
norciva@gmail.com
.
For questions about the Southeast TACE Transition Listserv or the monthly Southeast TACE Talks Transition, please contact Kim Brown at
brown@ruralinstitute.umt.edu
.
The Southeast TACE Transition Team
Meet the Southeast TACE Transition Team
About the Southeast TACE Talks Transition:
This free service is being sponsored by Southeast TACE, the Technical Assistance & Continuing Education (TACE) Center for Region IV. TACE is a partnership of academic, governmental, and community expertise that provides technical assistance and continuing education activities to meet the training and organizational development needs of State Vocational Rehabilitation (VR) agencies and their partners in Alabama, Florida, Georgia, Kentucky, Mississippi, North Carolina, South Carolina, and Tennessee. Southeast TACE supports VR, Community Rehabilitation Programs, Centers for Independent Living, Client Assistance Programs, and other agencies to enhance employment outcomes, independent functioning, independent living and quality of life for persons with disabilities throughout the eight states in the Southeast Region IV.

To unsubscribe to the Southeast TACE Transition Listserv, use the SafeUnsubscribe link at the bottom of this message or send an email with "unsubscribe transition" in the "Subject" line to brown@ruralinstitute.umt.edu. Please do not flag the messages as spam - this may prevent delivery of the web blasts to other people using your Internet provider who wish to continue receiving the TACE Talks Transition.