THIS WEEK AT THE MUSEUM

Tuesday, October 23 - Sunday, October 28
New Exhibition - Lyonia Gallery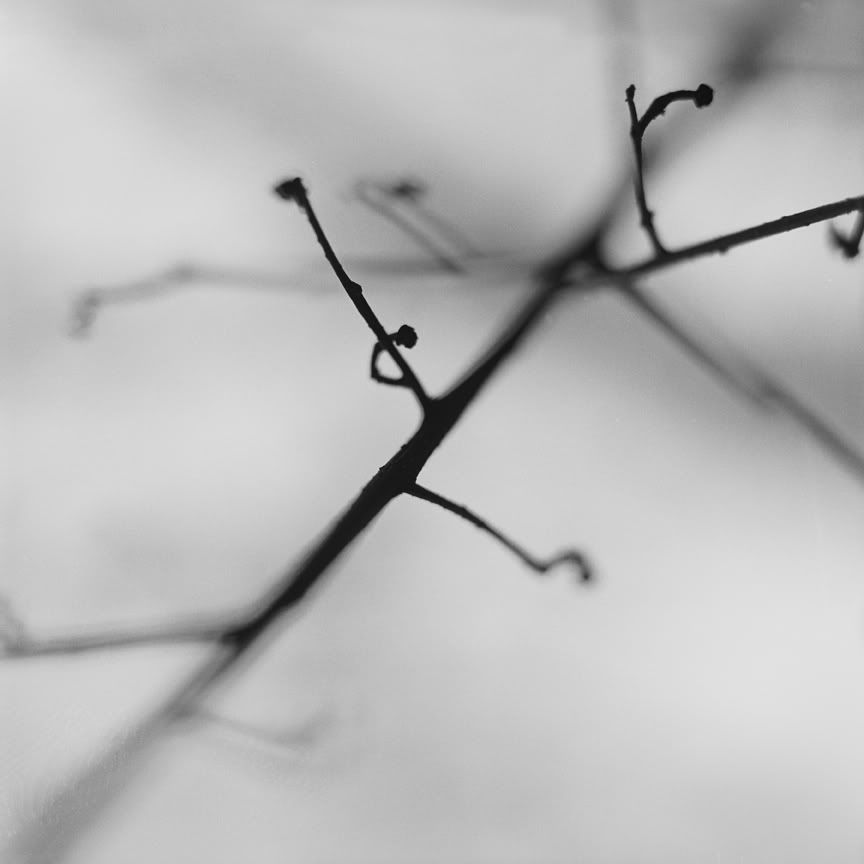 APPREHENDING NATURE/NATURE APPREHENDING
Eric Breitenbach
October 23, 2012 - March 17, 2013
"In the beginning was nature." - Camille Paglia, Sexual Personae
The exhibition Apprehending Nature/Nature Apprehending is comprised of two bodies of work by Florida photographer Eric Breitenbach, both dealing with aspects of the natural environment.
This exhibition is located at the Lyonia Environmental Center Gallery in Deltona, FL.
Click here for more information.
Exhibition Film Series
A GIRL AND HER ROOM
Wednesday afternoon matinees continue with our exhibition film series: A Girl and Her Room. Inspired by the exhibition and book of the same name, these dramas, comedies and satirical masterpieces draw us into the confusing, beguiling and compelling world of the modern adolescent.
Wednesday, October 24
1:30pm
Pieces of April
Taken from a 1972 hit song by Three Dog Night, Pieces of April is an independent comedy-drama about April Burns (Katie Holmes), who struggles to cook Thanksgiving dinner in her dingy, cramped New York apartment for her estranged family. Patricia Clarkson won many awards for Best Supporting Actress in her role as April's cancer-ridden mother.

Click here for more information.
Dinner and a Movie
IT'S OK TO LAUGH
This interdisciplinary feature film series presents titles that explore humor and satire in recent cinema. Join Daytona State College faculty members and film specialists for background information, discussion and audience Q & A.
Wednesday, October 24
7:30pm
Life of Brian (R)
A satirical comedy about Brian Cohen (Graham Chapman), a young Jewish man who is born on the same day as, and next door to, Jesus Christ, and is subsequently mistaken for the Messiah. Controversial at the time of its release and banned in parts of the U.K., Norway and Ireland, it was a box-office success, and considered to be one of the funniest films of all time.
Click here for more information.
Movie Matinee
DIRECTORIAL MASTERS
This continuing series will showcase the cinema masterworks of some of the most thoughtful and influential directors in recent decades. Both Stanley Kubrick (UK/USA) and Terence Malick (USA) figure amongst cinema's most unique stylists and each has produced milestone works in twentieth century film culture. Kubrick's work ranges from early masterpieces like Spartacus to rarely seen iconic titles like A Clockwork Orange and the classic war film Paths of Glory. Malick's recent blockbuster The Tree of Life has piqued interest in his earlier visionary works.
Thursday, October 25
1:30pm
2001: A Space Odyssey
A science fiction film that traces prehistoric humans and a mysterious black monolith to two astronauts on a voyage to Jupiter with the sentient computer, "HAL 9000" that has taken full control over their spaceship. Known for its scientific accuracy, pioneering special effects, surrealistic imagery, and minimal use of dialogue, the film was awarded the No. 1 greatest film ever made by The Moving Arts Film Journal in 2010.
Click here for more information.
Cinema Essentials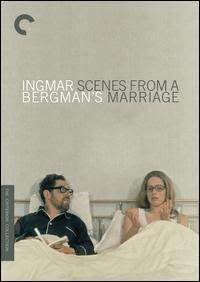 INGMAR BERGMAN
This is the first in a continuing series of sustained explorations of the masterworks of modern cinema. Delving deep into the entire vision of some of cinema's greatest directors, the series starts with the essential masterpieces of Sweden's Ingmar Bergman. From his early, lyrical character studies to the dramatic sweep of his penetrating epics, Bergman's vision and style remains unmistakable and fresh today.
Friday, October 26
1:30pm
Scenes from a Marriage
Utilizing a hyper-realistic cinematic style with extreme close-ups, and strings of rapid, articulate monologues, this film was originally created as a six-part series for television. Scenes from a Marriage presents a close-up examination of a relationship as it slowly falls apart, and investigates the toll it takes on both parties.
Click here for more information.
Art for Art's Sake
MODERNISM
The path of artistic modernism is traced in the lives and works of some of the most influential modern artists. Starting in the late 19th Century the film series travels through crucial formative periods in Paris and New York and into the late 20th Century.
Friday, October 26
6:00pm
Joan Mitchell: Portrait of an Abstract Painter
One of the great abstract painters of the 20th century, Mitchell was part of New York's dynamic Abstract Expressionist scene along with fellow painters Franz Kline, Willem de Kooning and Philip Guston, as well as poets Frank O'Hara, James Schuyler and John Ashbery. This elegant documentary is a powerful and intimate portrait that captures Mitchell's independent spirit and testifies eloquently to her art.
Click here for more information.
Museum Gift Shop
New Arrival at the Gift Shop!
EDGE TO EDGE:
Vintage Panoramic Photography in Florida
Curated by Jay Mechling
Softcover: 39 pages
Publisher: Southeast Museum of Photography; First Edition (2012)
Language: English
Product Dimensions: 8.25 x .25 x 11 inches
This catalogue was produced in conjunction with an exhibition of the same name currently on view at the Southeast Museum of Photography. Many of the works presented in this exhibition and catalogue are drawn directly from the collection of artifacts gathered over the years by Jay Mechling, the exhibition's curator.
With works ranging from the so-called "Real Photo Postcards," which were produced by many notable photographers of the time, to original and full-sized panoramic prints, some up to a "yard long;" the Mechling Collection is one of the largest and most complete archives of this type of photography of Florida in existence.
Retail price: $8.95
Click here to see more books.
MUSEUM HOURS

OPEN - Tues, Thurs, Fri: 11-5 pm; Wed: 11-7 pm; Weekends: 1-5 pm
June, July and December Hours: Tues-Sun: 12-4 pm

CLOSED - Mondays and for the following dates:

Easter Sunday, Daytona 500 Weekend, Daytona State College Spring Break, July 4, Thanksgiving Weekend, July 30-August 13, Dec 17 - January 11

MUSEUM LOCATION

Unless noted otherwise, all museum exhibitions, events and films are presented at the Southeast Museum of Photography which is located on the Daytona Beach campus of Daytona State College at 1200 International Speedway Blvd, three miles east of 1-95.

The museum is located in the Mori Hosseini Center (Bld. 1200). Visitor parking is available. Gallery admission is free. For detailed exhibition and program information visit www.smponline.org or call the museum information hotline at (386) 506-4475.

Daytona State College prohibits discrimination and assures equal opportunity in employment and education services to all individuals without regard to age, ancestry, belief, color, disability, ethnicity, genetic information, gender, marital status, national origin, political affiliation, race, religion, sex, and veteran status. For more details, read our policy at this link Equal Opportunity Statement or contact: Job B. Clement, Chair of the Equity Committee at 386-506-3403 or 1200 W. International Speedway Blvd., Daytona Beach, Fl. 32114.

Southeast Museum of Photography

A Service of Daytona State College

1200 W. International Speedway Blvd.

(386)506-4475